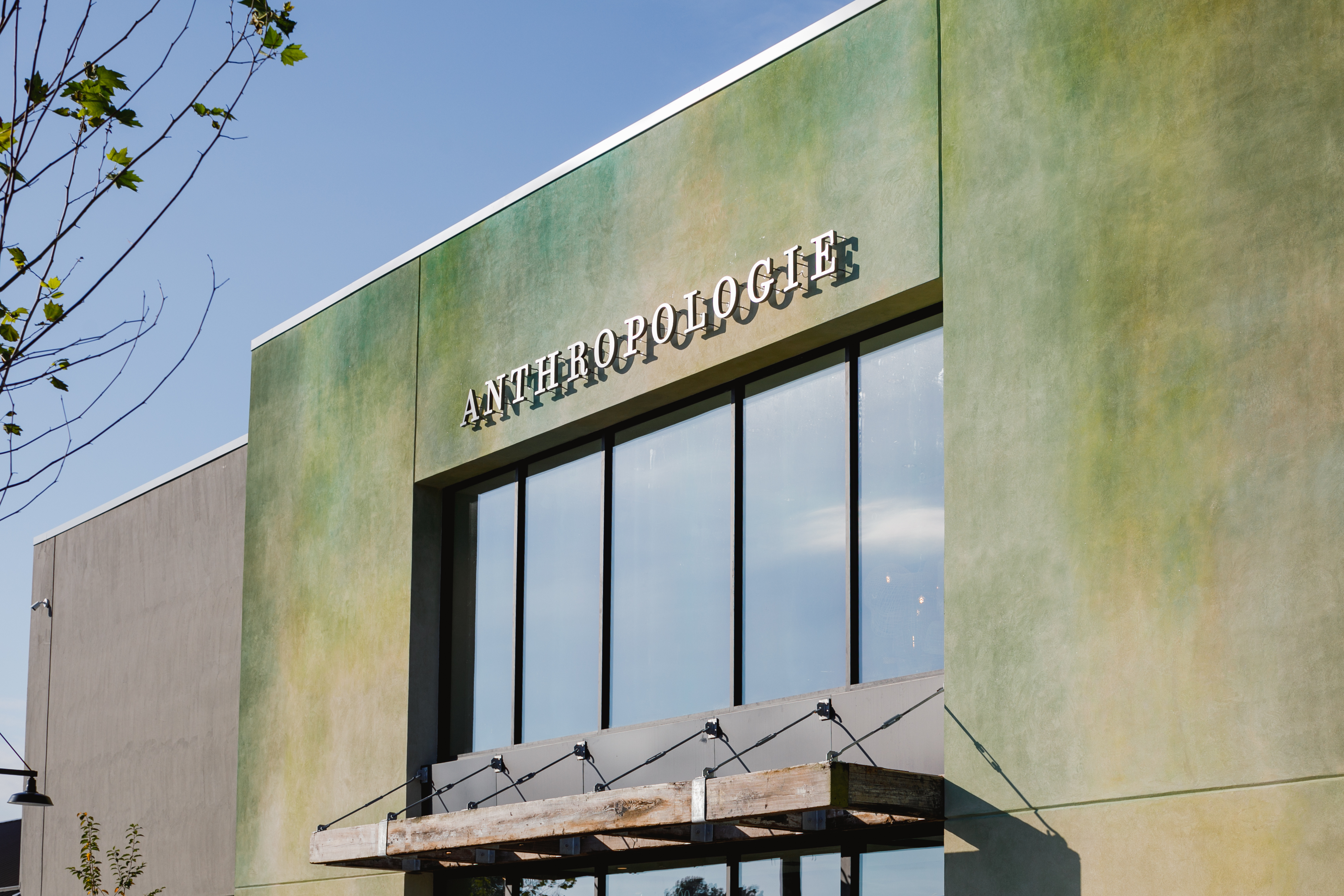 C.S. Lewis fans, please bear with me while I attempt to equate Anthropologie to the magical wardrobe in The Chronicles of Narnia. I'm sorry, bibliophiles — actually, YOU'RE WELCOME.
If you've ever gasped a little bit when walking through the doors of any Anthropologie, with whimsical art installations, the rustic color palette of your dreams, and endless surprises at every turn (especially in the knick-knack nook), you know what I mean when I say that the store is basically Narnia. It's a fantasyland for shoppers who don't exactly know what they're looking for — until they stumble upon it. Basically The Lion, the Witch, and the WARDROBE, right? And the website is even MORE of a magical place.
Aside from bespoke mugs, flowy ($$$) blouses, and cheeseboards galore, the website has tons of other hidden gems that you might not even realize Anthro offers.
Here are our 10 picks for the best, most surprising finds.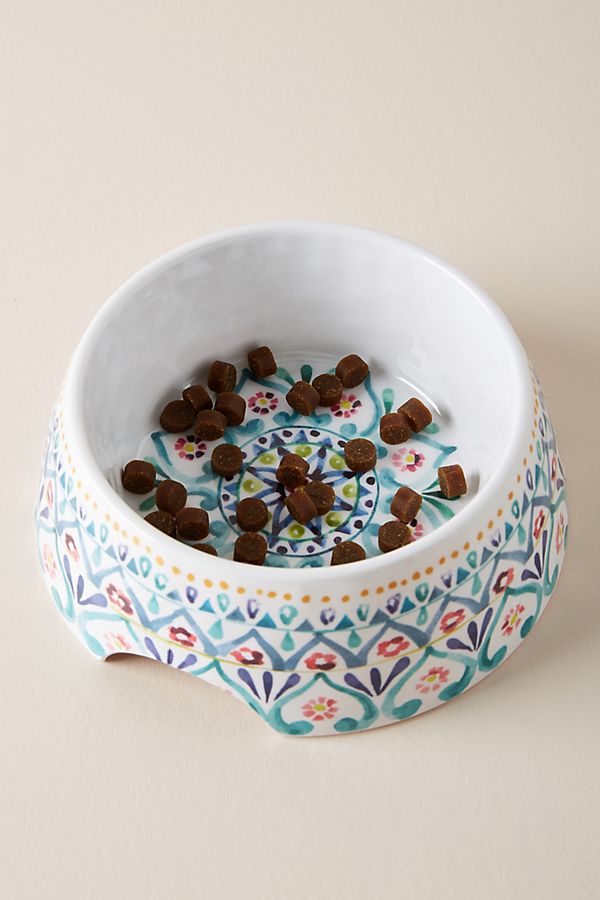 1. Floral Dog Food Bowl, $18
Yes, Anthro has a ton of cute human stuff, but did you know that they have a super-sweet pet collection too? We're talking canine denim jackets, rain booties for your pup, a pet tote bag, and rose gold leashes. This floral, melamine dog food bowl will make your pup's dining area as stylish as your table.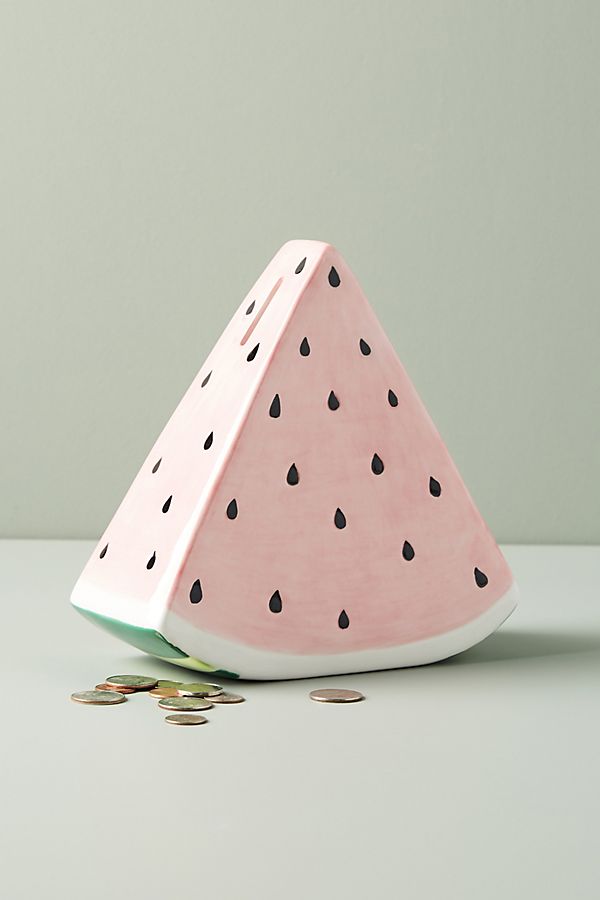 2. Watermelon Slice Bank, $28
In addition to their pet selection, I'm really digging Anthro's kid section. Don't you dare tell me I'm too old for this ceramic watermelon coin bank. Every penny counts!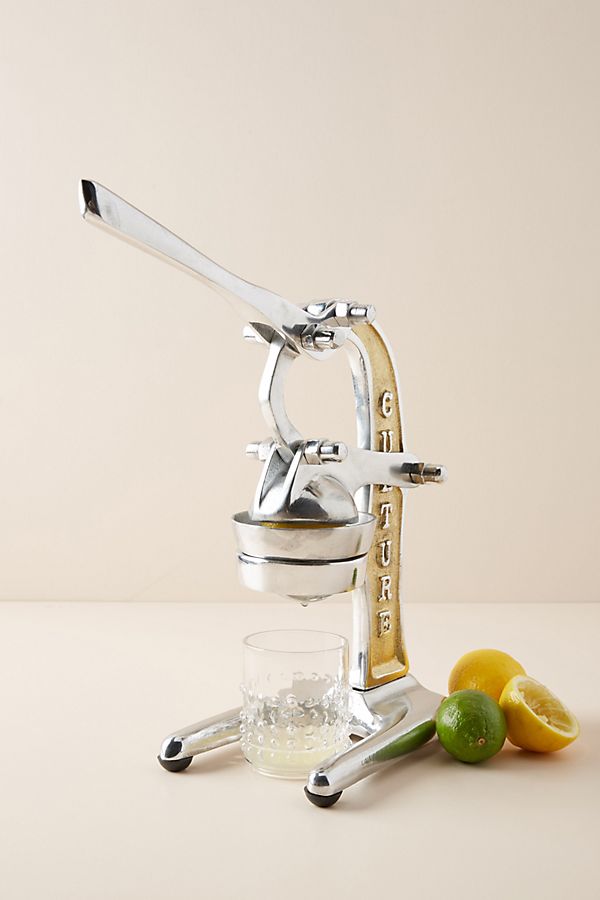 3. Verve Culture Juicer, $98
Squeeze freshly halved citrus one by one like a pro with an authentic cast aluminum juicer, sustainably sourced from artisans in local Mexican markets.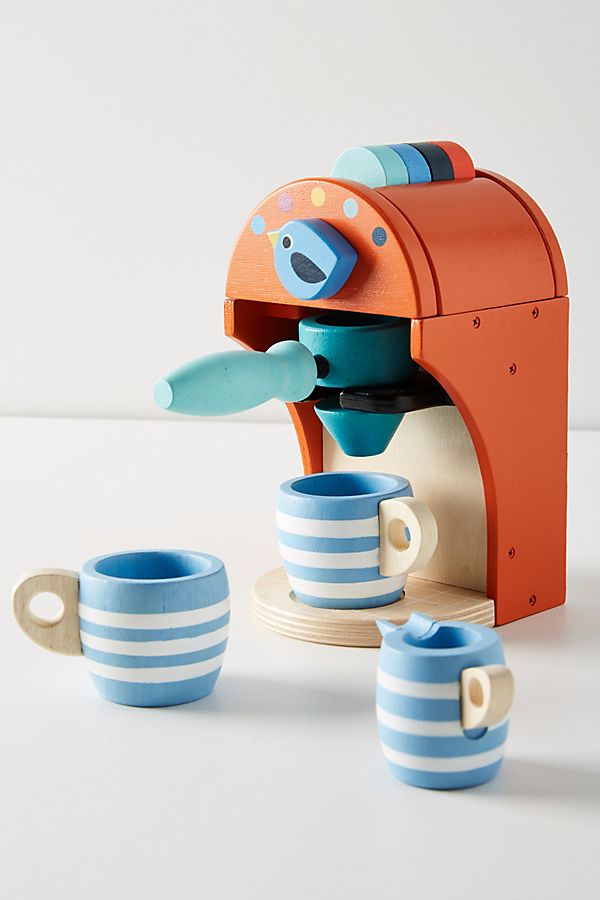 4. Wooden Espresso Machine Toy Set, $40
This isn't a run-of-the-mill kitchen set, my friends. Made of rubberwood and plywood, it comes with five faux flavor pods, a toy portafilter, two tiny espresso cups, and a milk pitcher. Do you know any budding baby baristas?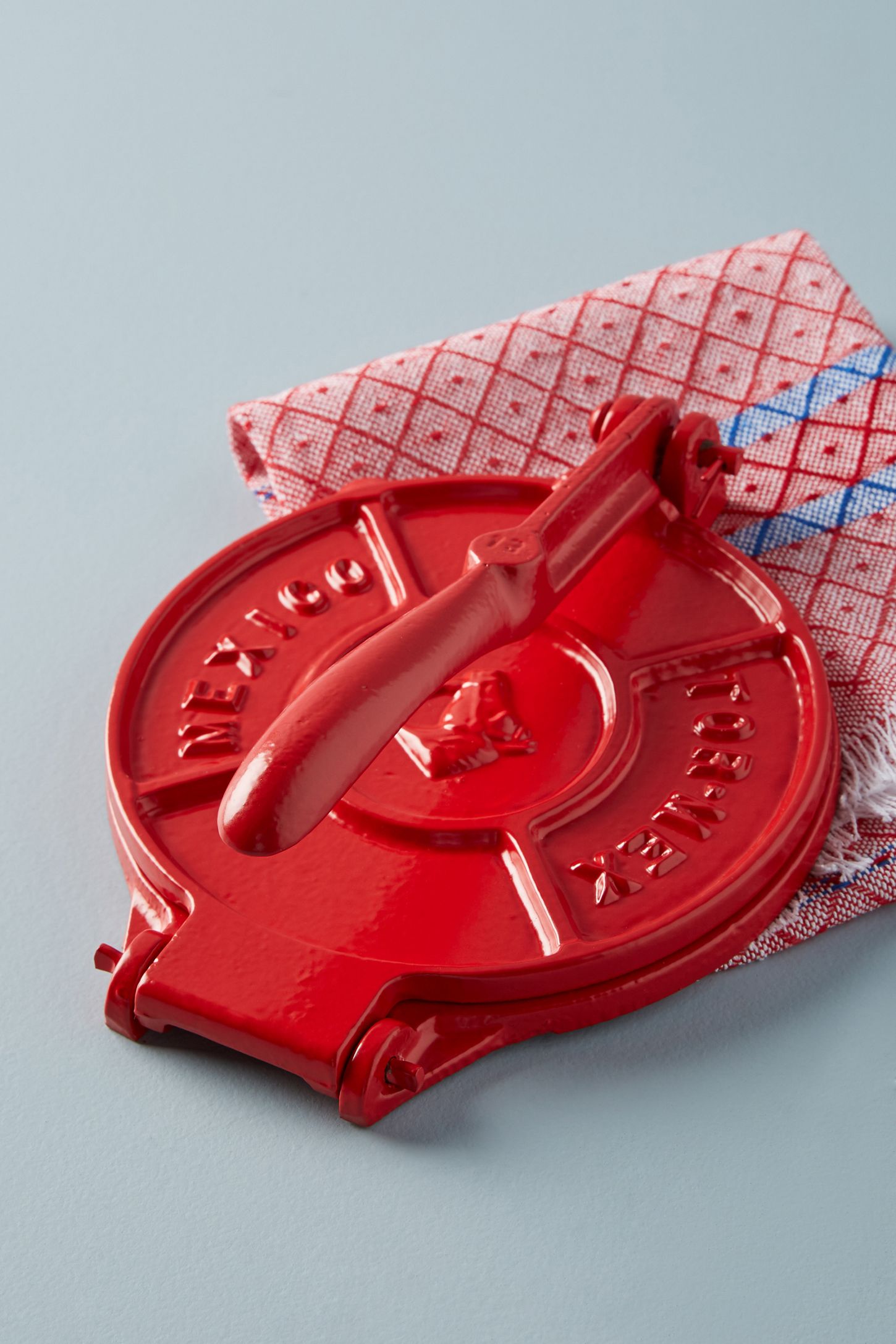 5. Verve Culture Tortilla Kit, $48
Learn how to make corn tortillas the traditional way with a cast iron press. This one also comes with a booklet that outlines the history of the technique, along with recipes and instructions.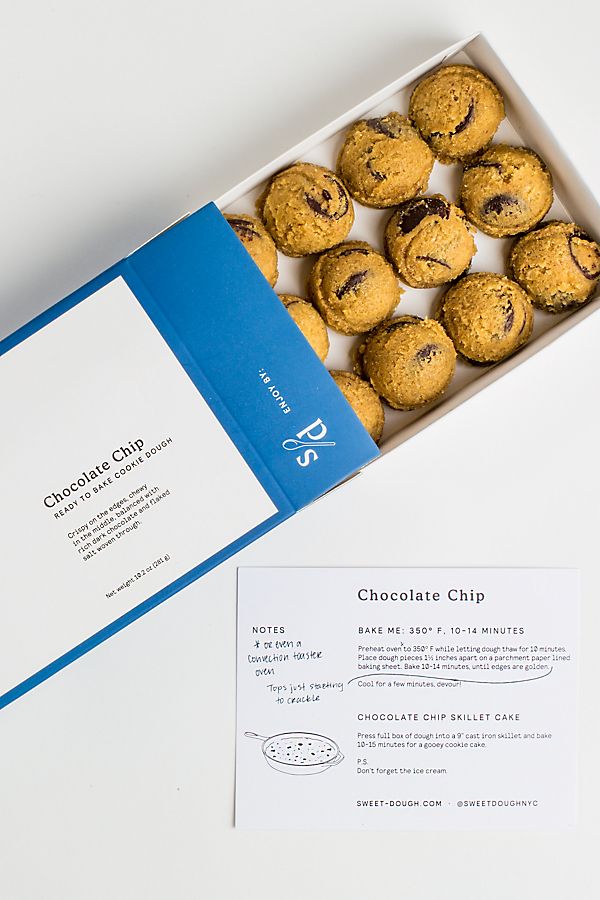 6. Sweet Dough Chocolate Chip Cookie Dough, $53
Yes, Anthropologie also sells pre-portioned boxes of cookie dough, ready to put on a pan and straight in the oven. (Not to be confused with slice-and-bake.) Each purchase comes with four boxes of 12 dough balls, which can be stored in the freezer for up to six months.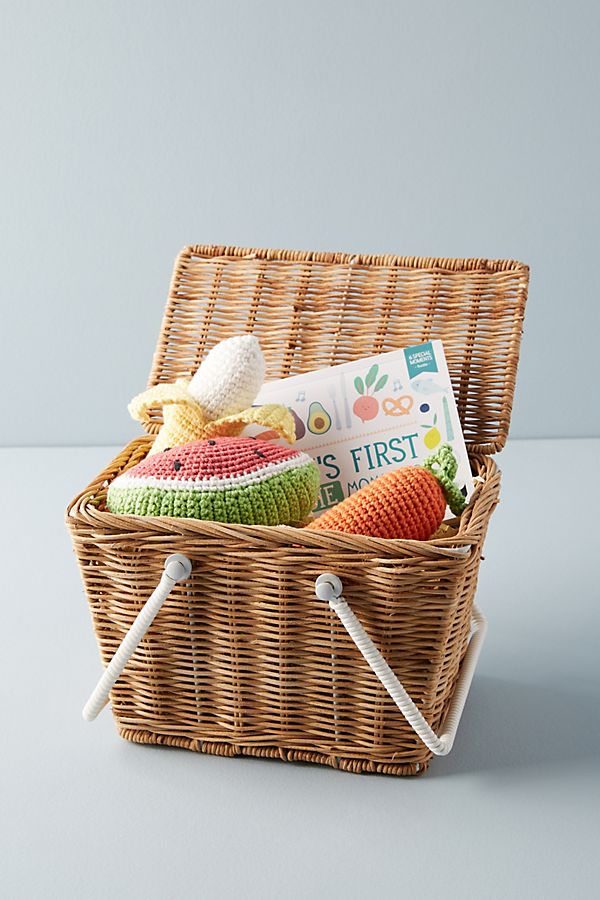 7. Wicker Picnic Basket, $30
Another kid pick we love! This mini wicker basket is the perfect place to stash playroom odds and ends. Or even a small assortment of picnic snacks. (Toys not included, unfortunately.)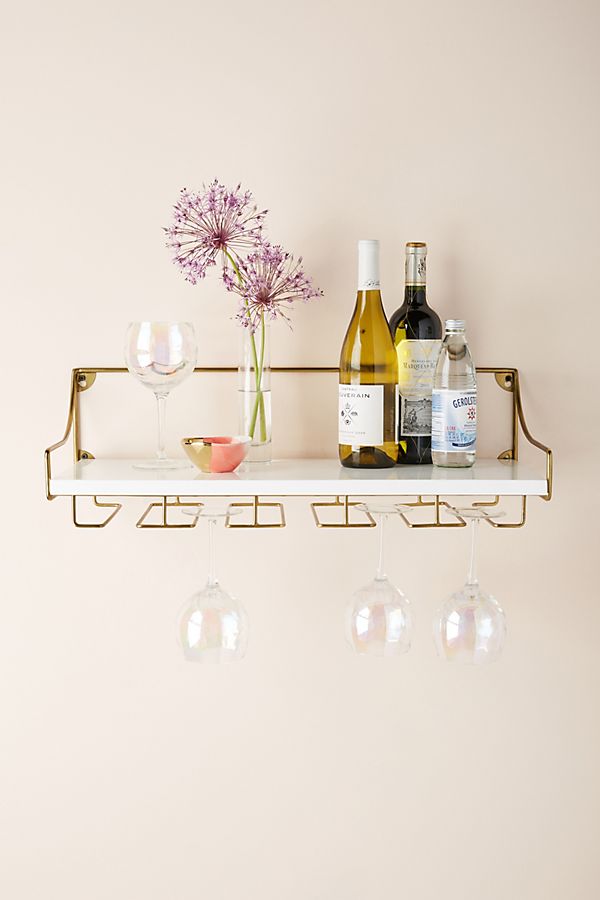 8. Mayfair Wall Mounted Wine Glass Shelf, $158
We think of Anthro for furniture, but not always storage solutions. That should change, though! This dual-purpose, bronze-accented shelf is a great storage solution for wine-lovers. Store bottles up top, and safely dangle glasses from the bottom.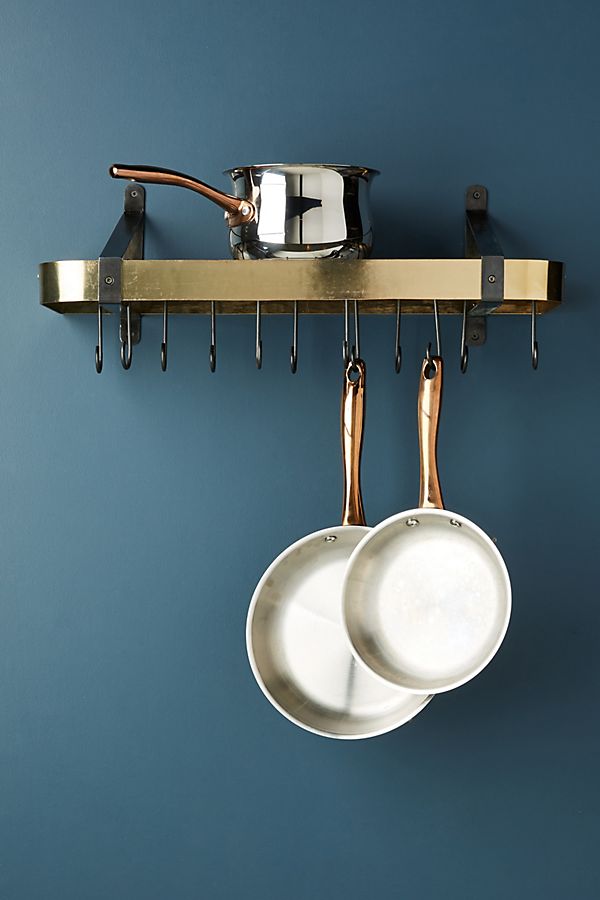 9. Gala Wall Mounted Pot Rack, $198
Here's a stunning way to save space and put your favorite pots and pans on display. It comes with a dozen hooks, so you can hang all your favorite pieces. 10. Farrow & Ball Paint, from $110 per gallon
Little-known fact: Anthropologie sells paint by the gallon and curates the colors from Farrow & Ball. You can also purchase sample pots for $8 if you aren't ready to commit to a color just yet.
Source: Read Full Article