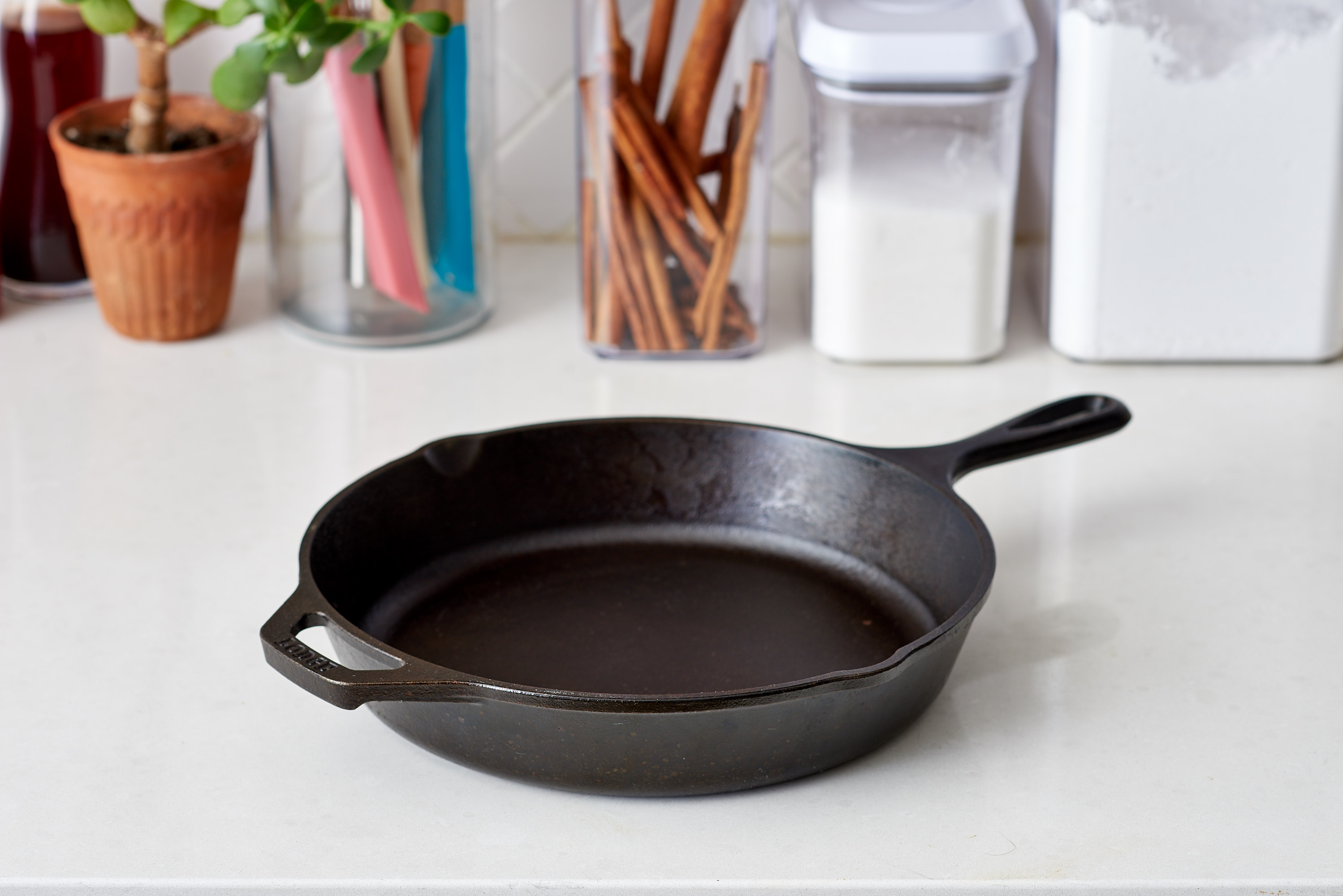 If you own a cast iron pan (and you should), you know that it's an essential kitchen tool. Your cast iron pan is the vehicle for a varied range of dishes for any meal of the day: eggs, pork chops, even Buffalo chicken dip. But cast iron requires a lot of dedicated upkeep. Technically, you can simply rinse it with (a little) soap and water, but this much more intensive (and our preferred) cleaning method will ensure it lasts longer.
Yet stuck-on food is a persistent issue with cast iron pans. Sometimes a heavier-duty method is required to clean it thoroughly, and it involves an item you have in your pantry right now.
According to Lifehacker, all you need to remove stubborn, stuck-on food particles and rust is a ball of aluminum foil, coupled with a dash of hot water and some serious elbow grease. Although the foil is tough, it's not as abrasive of a tool as a Brillo pad, which will strip the precious seasoning off the bottom of your pan (and re-seasoning your cast iron skillet is also a time-consuming task). Making sure your cast iron tools live their longest and best lives is really that simple.
If you're more comfortable with a gentler method, scrubbing the pan with a paper towel and salt will also work, although it's not quite as effective at removing rust. What you should never do is try to soak old food scraps off with water for an extended period of time, which can leave it badly rusted. It should also be dried thoroughly after you're finished cleaning it, which means placing it on a low-heat burner to remove any trace of excess moisture. Once you're finished, go forth and cook more delicious meals in your pan, for years to come … hopefully.
Source: Read Full Article