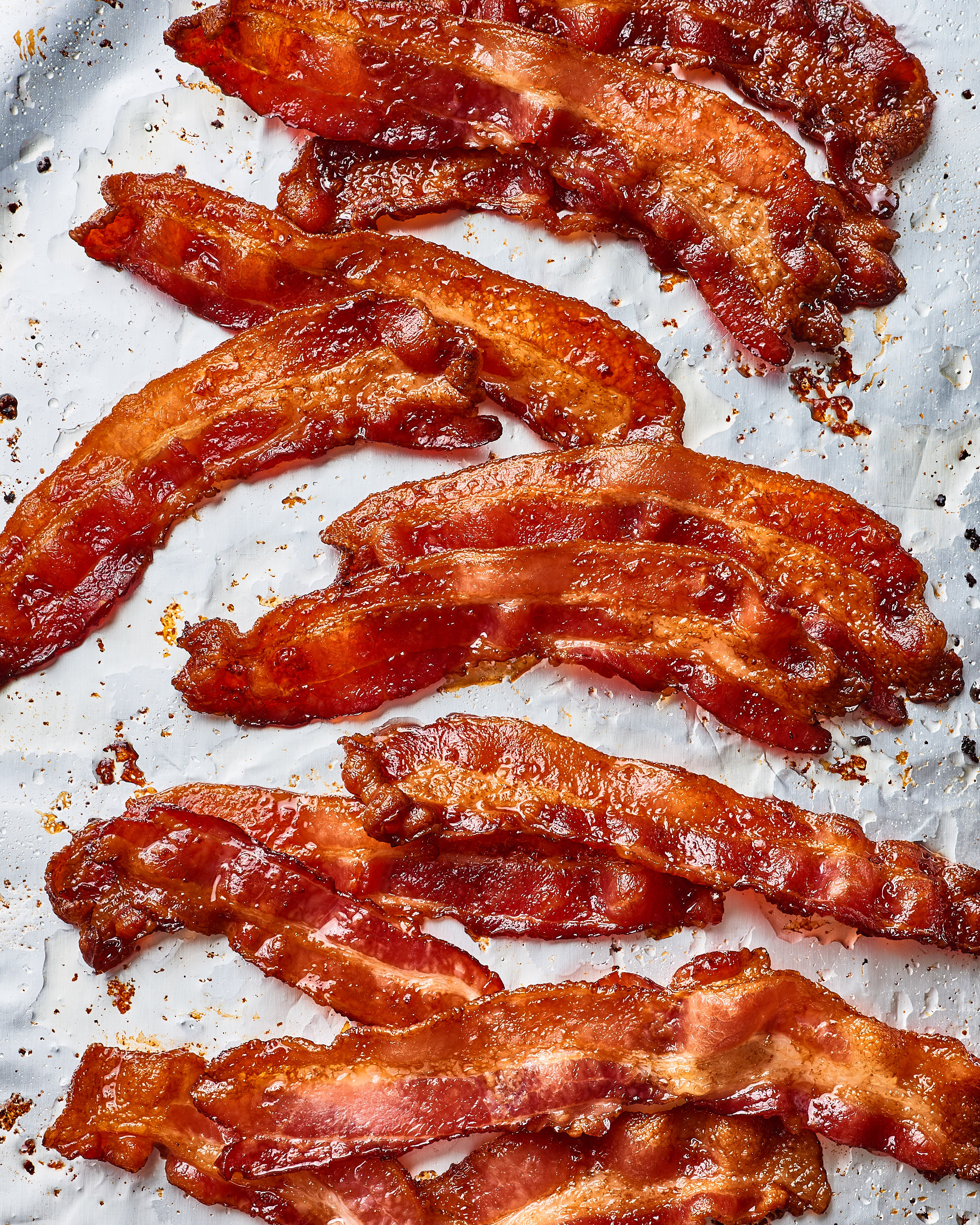 There are few things more disappointing than sub-par bacon. You get your tastebuds all revved up while you're cooking it — because all bacon smells amazing when it cooks — but then you take a bite and instead of smoky-salty-porky bliss, you get greasy flab or dry, bland cardboard. It's a classic bait-and-switch!
To find out which brands are worth gracing your Sunday morning brunch spread, I took a deep dive in the bacon aisle at several supermarkets. Turns out, there's a lot to choose from. Every big brand seems to have several variations, from thick-cut (which is often not that thick) to the types of wood the bacon is smoked with. To even the playing field, I decided to only test mainstream brands and classic flavors, bringing home several brands to try.
I laid them out on cooking racks set in baking sheets, noting which brands had the best ratio of meat to fat (one in particular was almost all fat!), then baked them in the oven so that they'd all be done at the same time.
Even among these most basic bacons, a clear winner stood out.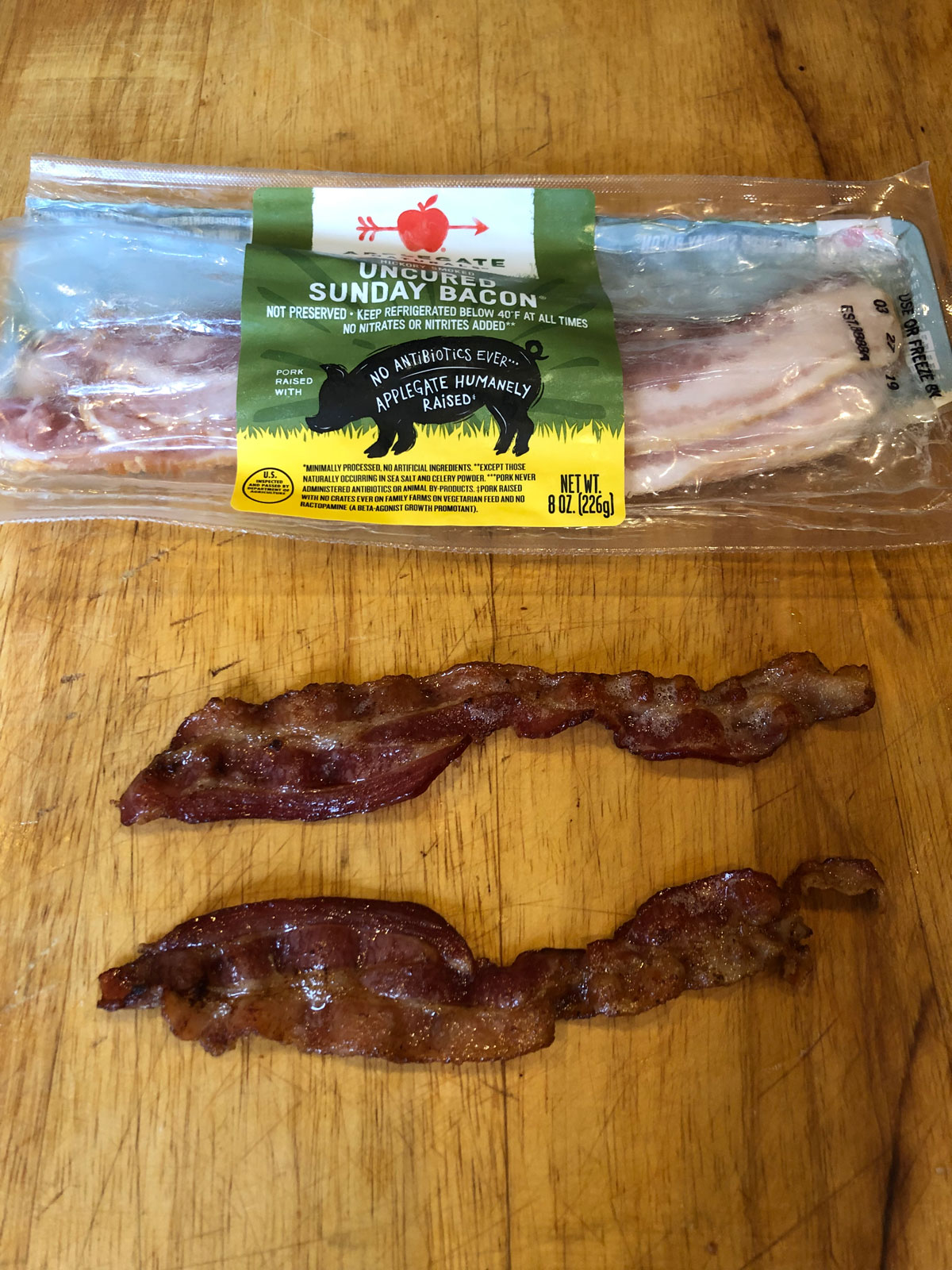 My pick: Applegate Naturals Hickory Uncured Sunday Bacon, $6 for eight ounces
There's so much to like about this bacon, starting with the words "humanely raised" on the label. Although the bacon is sliced so thin it's prone to tearing, it still includes a generous amount of meat. It cooks up super crispy, although it did shrink considerably, which resulted in really skinny strips. Still, it somehow had the richest, deepest flavor of the bunch. It was also the saltiest.
It's not cheap, but for certain things (like bacon, apparently), you have to pay for quality. This is the only bacon I will be buying from now on — I'll just be sure to get more than one pack when I'm feeding a crowd.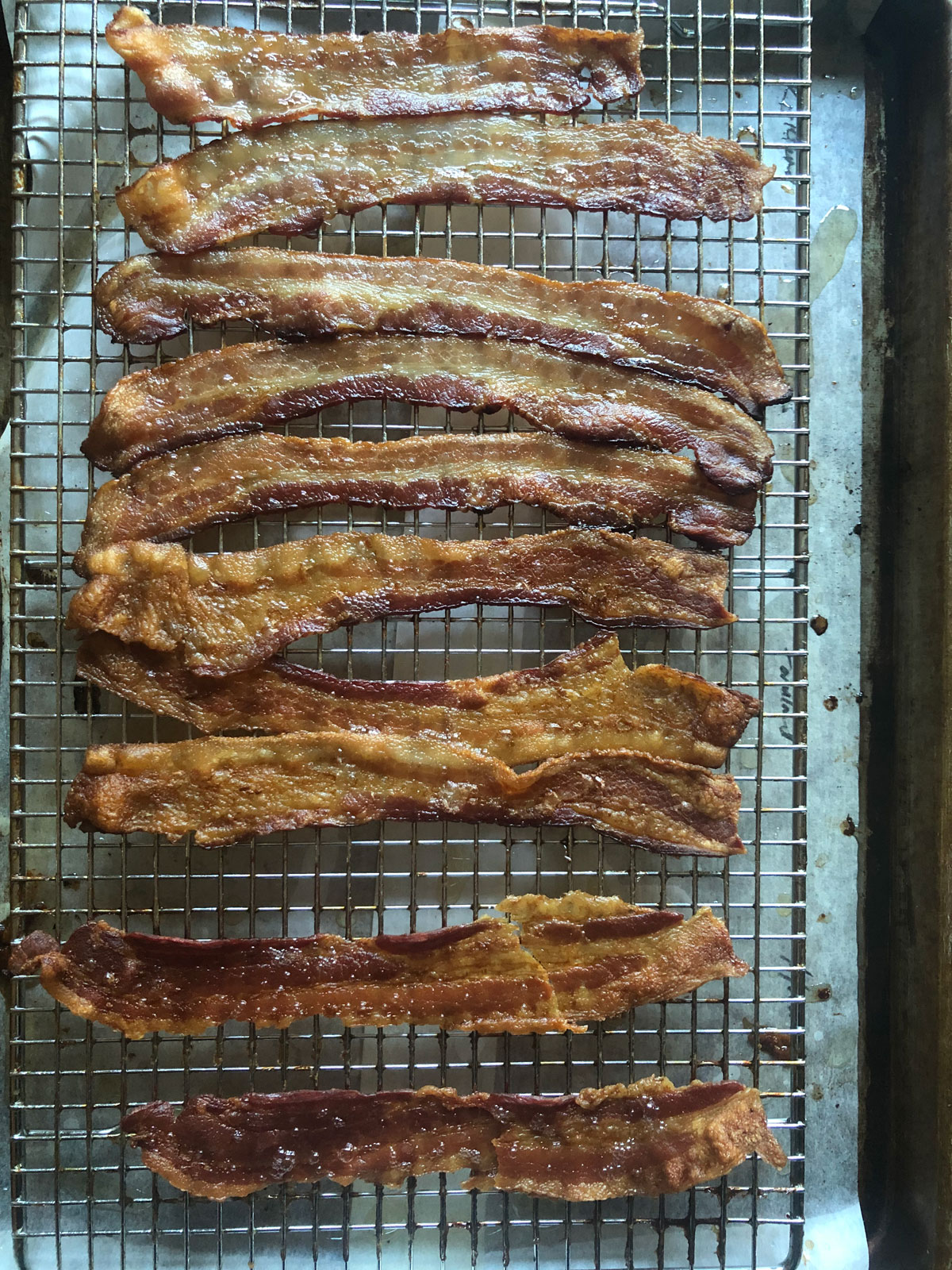 Here's how some of the others stacked up.
Our Best Bacon Recipes
How To Make Perfect Bacon in the Oven
How To Cook Bacon on the Stovetop

Millionaire's Bacon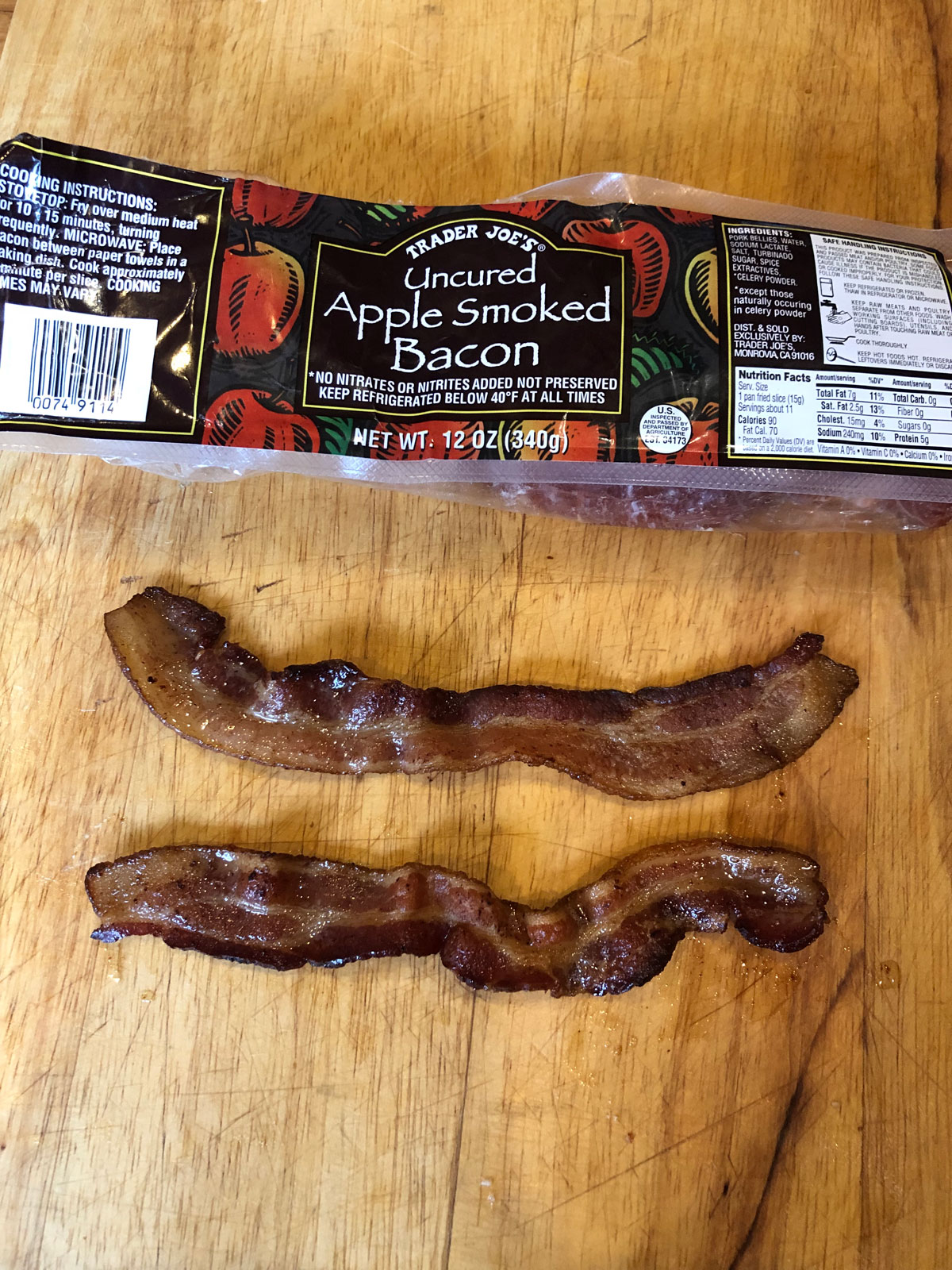 A hint of sweet: Trader Joe's Uncured Apple Smoked Bacon, $5 for 12 ounces
TJ's offers this applewood-smoked bacon in thick-cut and thin-cut versions. I went with the thick-cut and it was a winner, delivering a lightly sweet applewood flavor that would be at home alongside a stack of pancakes or even stacked on a burger. It was quite meaty, and because it was a thicker cut, the strips were more chewy than crisp when cooked.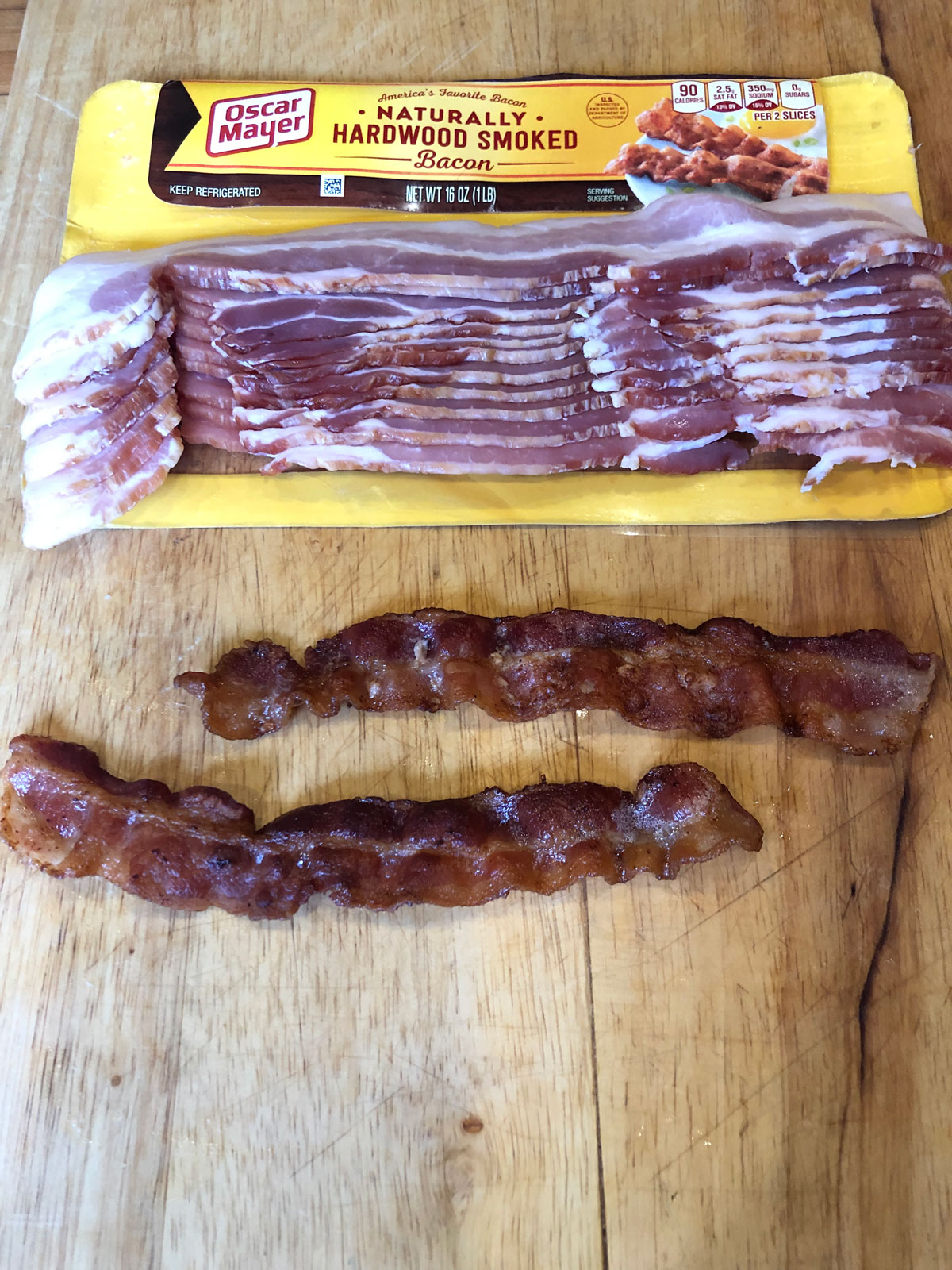 The classic: Oscar Meyer Naturally Hardwood Smoked Bacon, $6.50 for 16 ounces
If you're looking for absolutely classic bacon, this is it. Although the strips tore when raw, which didn't seem promising at first, it cooked up paper-thin and shatteringly crisp, with a perfectly balanced flavor that had us going back for more.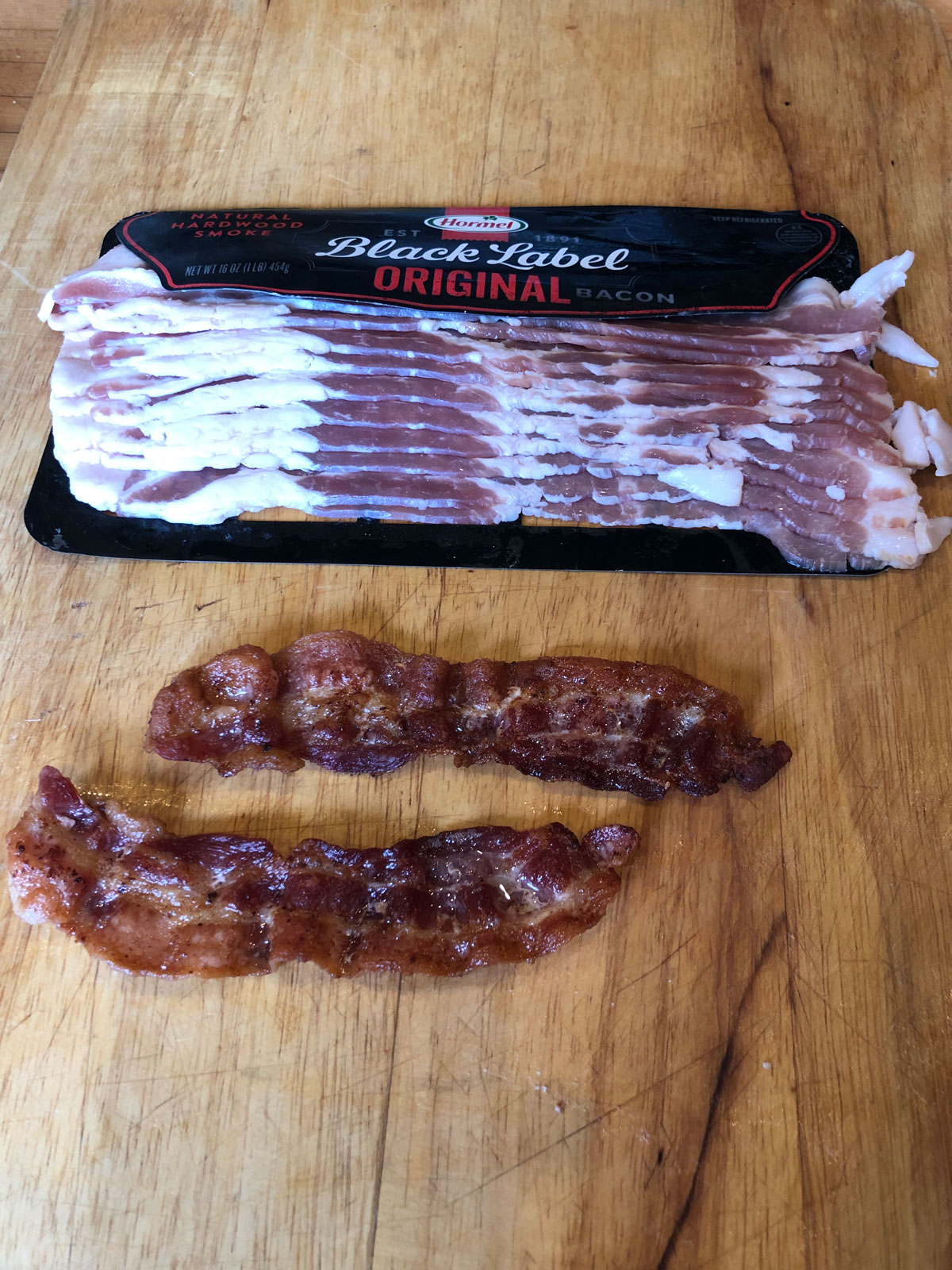 Good and porky: Hormel Black Label Original Bacon, $7 for 16 ounces
The pork behemoth knows how to make good bacon. There's a generous ratio of meat to fat on each strip, and the bacon cooked up perfectly crisp and evenly browned. The flavor was deeply savory, skewing neither too sweet nor too salty.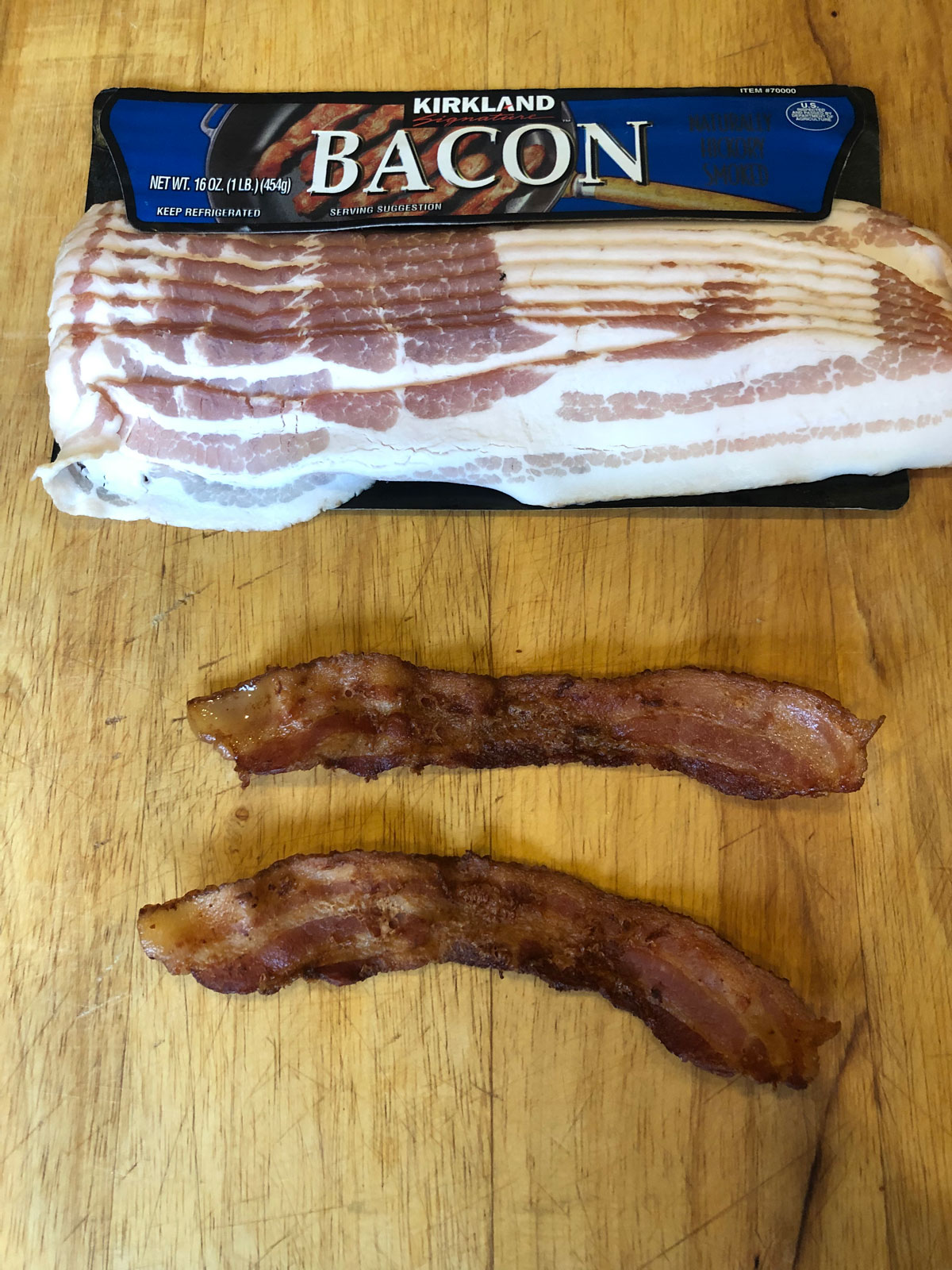 Not much of a bargain: Costco's Kirkland Signature, $14 for four pounds
Costco's store-brand bacon has gotten high marks from the likes of Consumer Reports. And at $3.50 for 16 ounces, there's no denying it's super cheap (although you do have to buy four pounds at a time). However, it was noticeably low on the meat-to-fat ratio, so maybe that's not really such a bargain. It cooked up nice and crispy, but compared to other brands the flavor was bland and lacked porkiness, smokiness, or any "–ness" of any kind, really.
Do you have a favorite bacon brand? Is it listed here? Or do you want to add to our list? Let us know in the comments below!
Source: Read Full Article