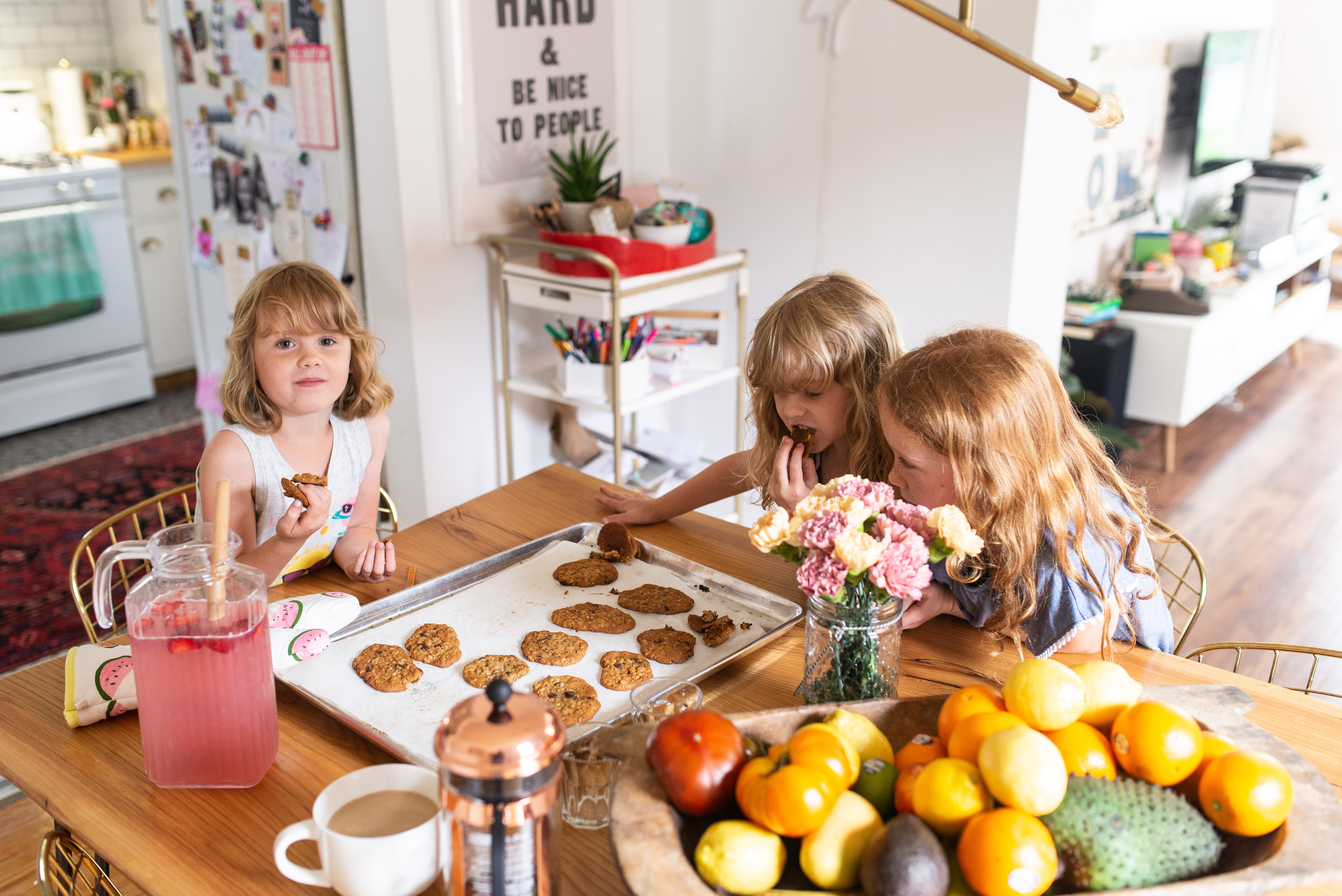 I've been closely tracking my family's grocery spending for well over 10 years now (nerd alert!) — and it's been, um, paying off. Staying on top of things and keeping a low grocery budget has enabled us to get out of debt, stay that way, help our kids pay for college, and even save up for extended European vacations.
You know as well as I do how easy it is to spend a huge amount of money on groceries, but it's equally remarkable what you can do to trim the sails when you have a mind to do so!
Over the years I've used the USDA Food Cost Reports to help guide my grocery budget. Currently it's reported that it "should" cost more than $1,300 per month to feed my family of eight on a thrifty food plan.
Related: This Is How Much You Should Spend on Food and Groceries
(Yes, I know that sounds like a lot, but it takes a lot of food to feed SIX children! Trust me.)
Last year, thanks to some savvy shopping and meal planning, we averaged $1,100 a month, but this year I'm getting ambitious and aiming to lower that number by ANOTHER $100 a month.
Honestly, it's going to be a challenge. Life is busy, to be sure; I don't have many hours in my day to be hunting for grocery deals or cooking up a storm.
However, I've discovered simple strategies that work to help us keep our costs down. I know they can work for you, too, no matter your grocery budget or the size of your household.
Here's how I'm making my lower budget work.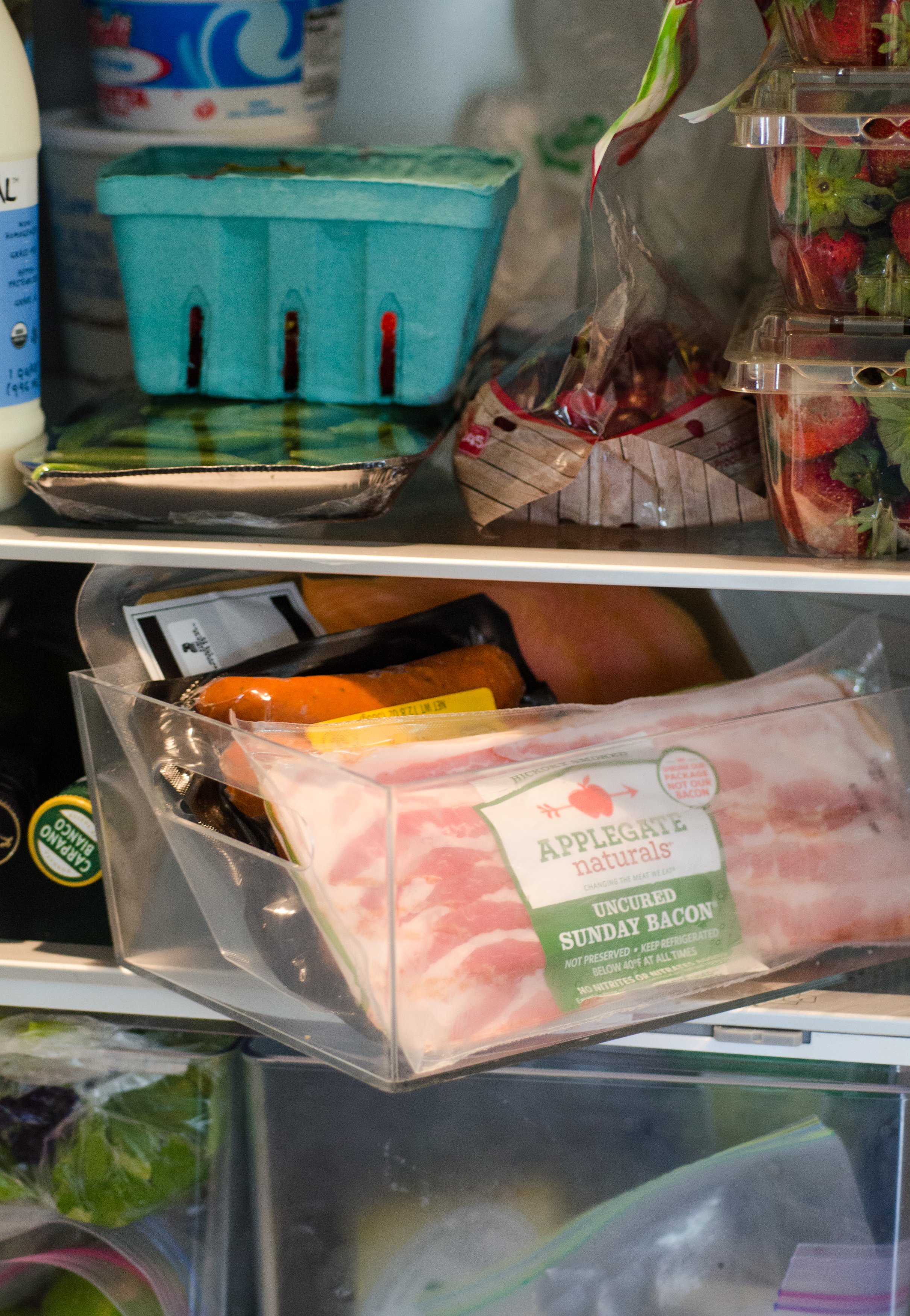 1. I rearranged the fridge.
Research suggests that Americans waste 25 to 40 percent of the food they buy. Holy cow! If I can avoid food waste, I can make a huge dent in our grocery spending.
Forgotten leftovers and overly optimistic produce purchases have been some of the biggest trouble spots for us. To counteract that, I've designated clear containers and a special shelf in the fridge to store leftovers, which has helped us tremendously in reducing what gets chucked.
Prepared food is good for up to 4 days, so leftovers have a longer shelf-life than you think. I now make a point of cleaning out the fridge every few days, so we can stay on top of things.
2. I'm making super-detailed meal plans.
Meal plans can be loose, fluid things: Oh, here's my quick list of meals I can make this week. They offer guidance without any pressure or expectations. But when you plan every meal of the week, one that accounts for all meals of the day plus snacks, you have a veritable treasure map not only to get you through the week, but also to help you curb your spending.
You won't buy all the things at the grocery store — just the ones you need.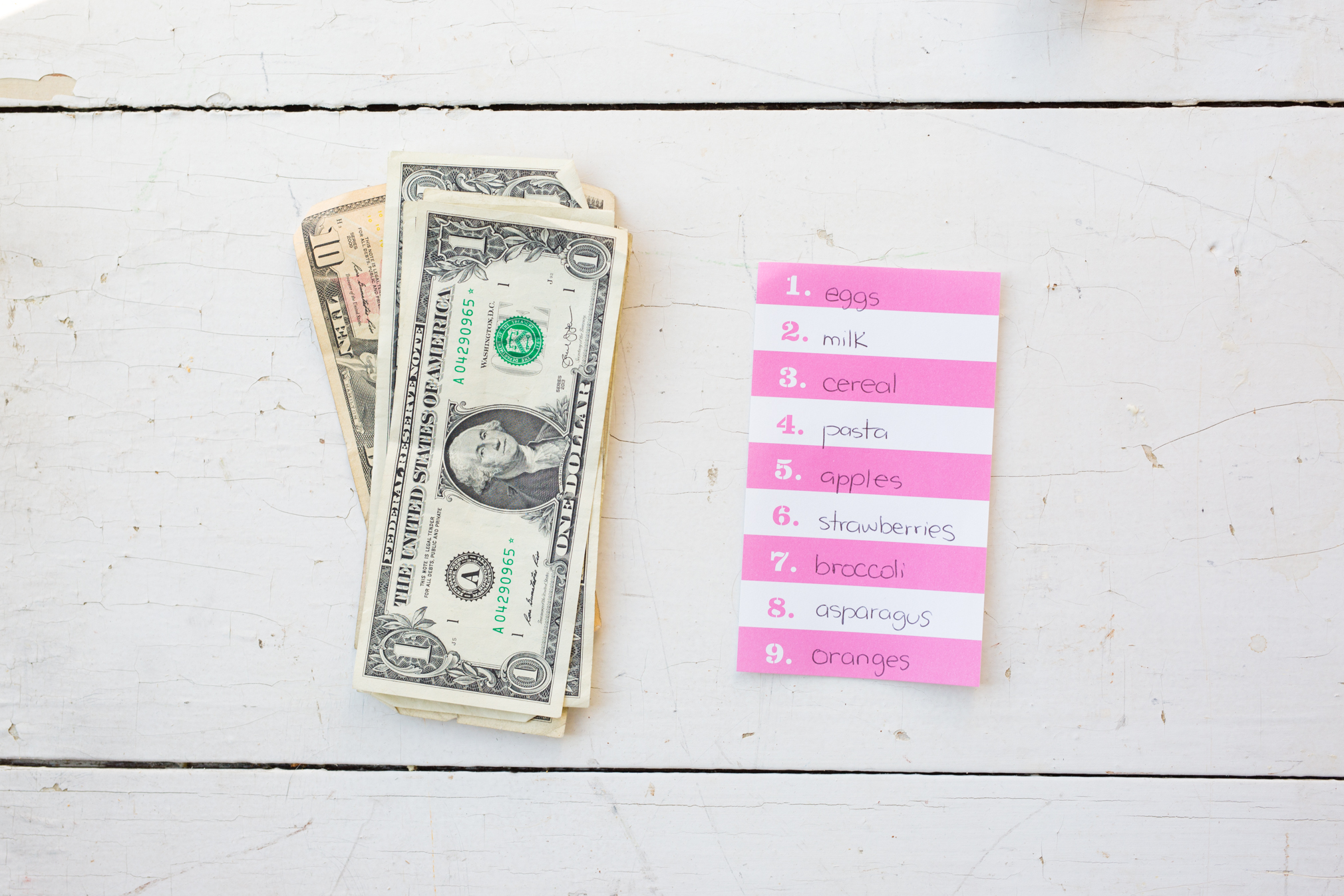 3. I'll source ingredients as inexpensively as possible.
While it's true that some ingredients are cheaper than others (i.e., beans versus filet mignon), where you source those items can make a big difference in your bottom line.
A few years ago, I did a price comparison of my mostly frequently used ingredients at four different stores. I was shocked to find out that places I shopped regularly were the most expensive. Since then, I've stuck to the places I know offer me the best prices for the things I use most often (in my case, Aldi, Costco, and Ralphs).
4. I'll watch the grocery store clearance.
Shopping the grocery store clearance aisle has scored me a 50-percent discount on things I regularly buy more times than I can count. I'm talking eggs, milk, yogurt, bacon, chicken, produce, and even chocolate bars!
Yes, even chocolate has a place in a low grocery budget!
Ralphs, my local Kroger affiliate, makes shopping fun and adventurous when I have the chance to find great deals every time I walk in the door.
Related: The Best Section in the Grocery Store that Most of Us Are Overlooking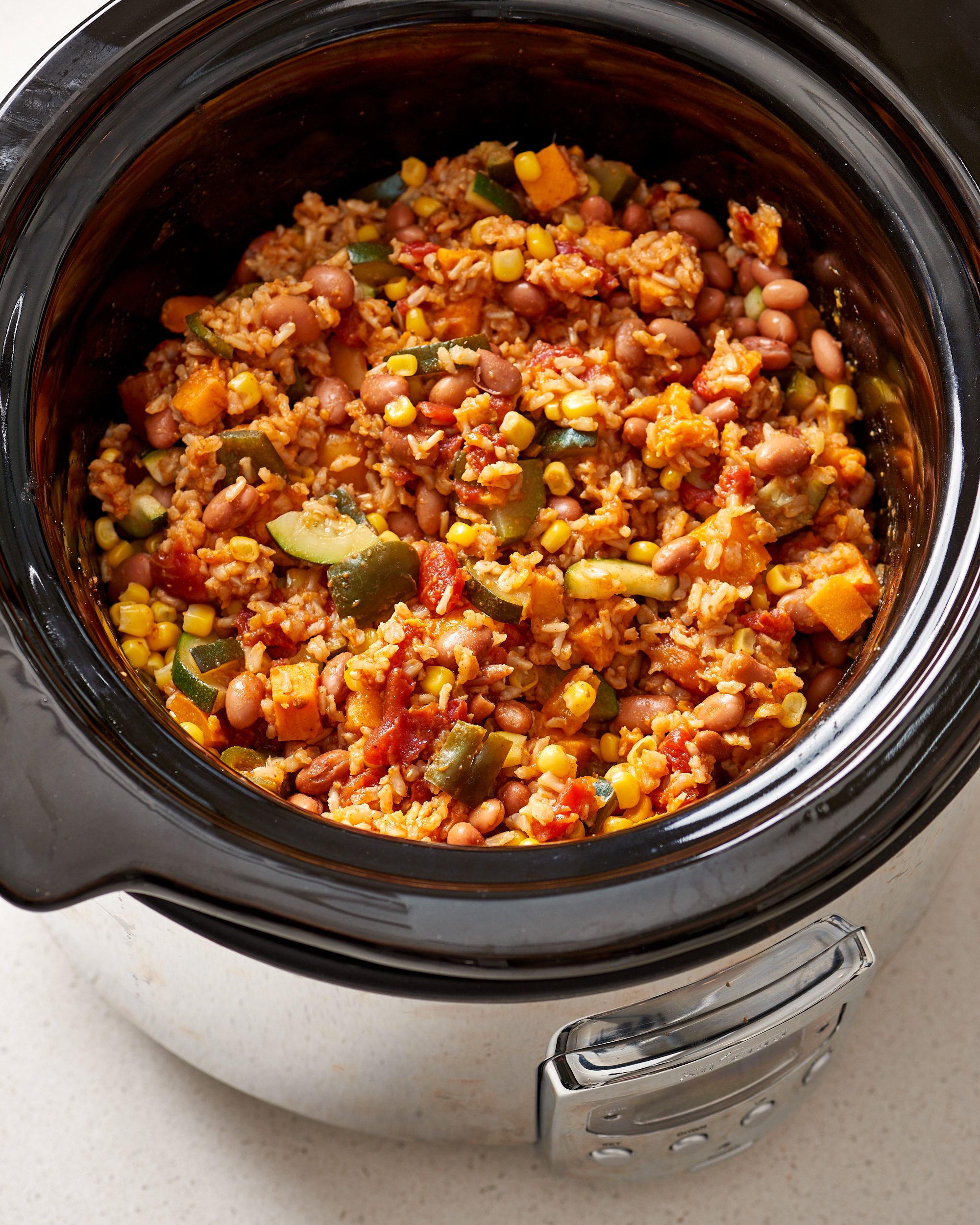 5. I'll embrace really frugal meals.
When we were getting out of debt, our grocery budget was itty-bitty. It worked (no one starved!) because the meals I made were uber-frugal.
Bean-based meals like tostadas, burrito bowls, and burritos were on the meal plan weekly; meat made a once- or twice-a-week appearance.
These meals are still some of our favorites, especially when there's homemade salsa on the table, so it's easy to work them back in to help offset our expenses.
Is $100 per month worth the extra effort? Well, I think it is. Multiplied over the year, this savings adds up to a whopping $1,200. I could think of lots of good things to spend that on!
How about you? What do you do to lower your grocery spending? Let me know in the comments below.
Source: Read Full Article