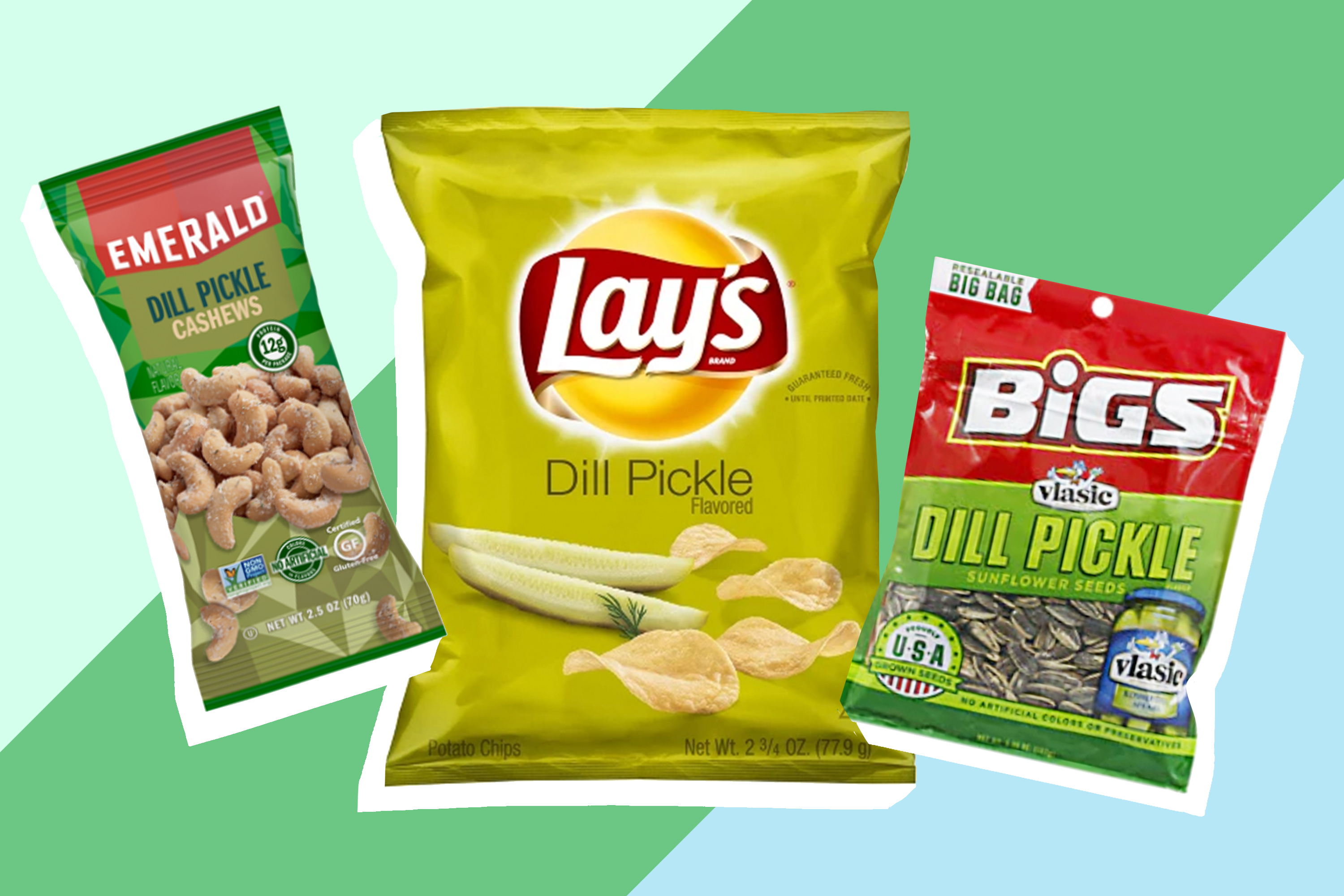 I can't imagine my life, let alone my fridge, without pickles. I love them all. Tart ones, funky fermented ones, classic dill, hot and spicy, bread-and-butter. Right now in my fridge I've got jars of relish, spears, sandwich slabs, and coins, not to mention all the non-cucumber stuff like Indian lime pickles and kimchi.
And for a while now, I've been seeing dill pickles go far beyond the jars, flavoring everything from potato chips to sunflower seeds. (There's also the super-gimmicky stuff that you can find online like pickle pops, pickle candy canes, pickle mints, and more. But for this story, we're focusing on the mainstream stuff found at regular grocery stores.)
It seems snack companies have figured out that pickle-lovers can't resist anything with that tart-dilly taste. I grabbed all the dill pickle–flavored snacks I could find and ended up with a ridiculous collection. If I had done this sooner I could've added the dill pickle popcorn from Trader Joe's that appeared last summer, or the limited-edition dill pickle Wheat Thins that came and went a few years ago (bring them back, Nabisco!). Still, I felt like I had plenty to choose from.
The burning question: Are these snacks truly pickle-y or just pretend? Clearly I had to find out. Here are the standout snacks.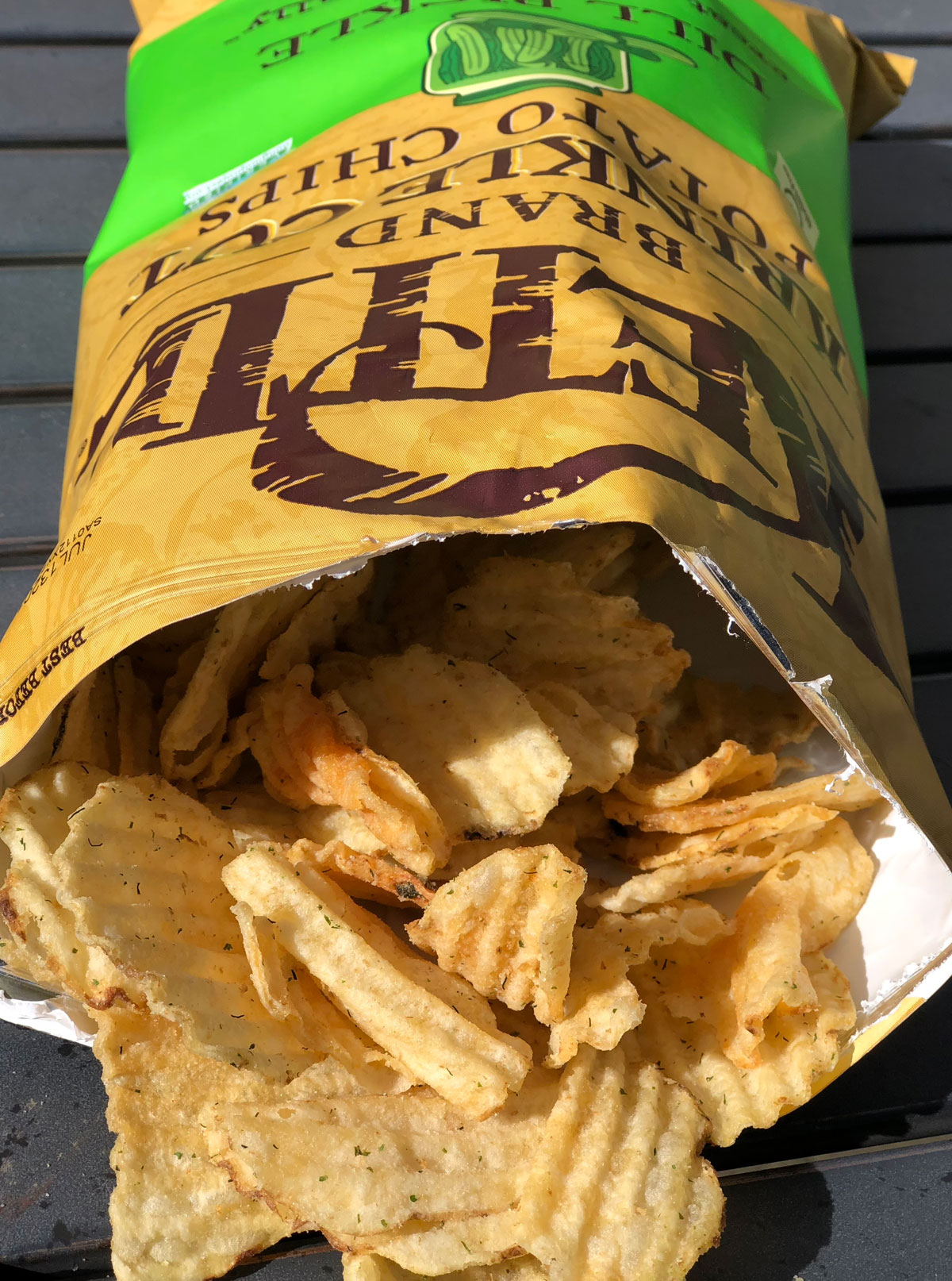 The most perfectly pickle-y chip: Kettle Crinkle Cut Dill Pickle Potato Chips
Thick and substantial, but still shatteringly light and crispy, these wavy chips blew away the competition with their bright, tangy, fresh dill flavor. They taste exactly how you'd imagine a "dill pickle potato chip" would taste. If you're ordering a deli sandwich for lunch, you could eat these and save yourself from having to ask for a bunch of pickles on the side.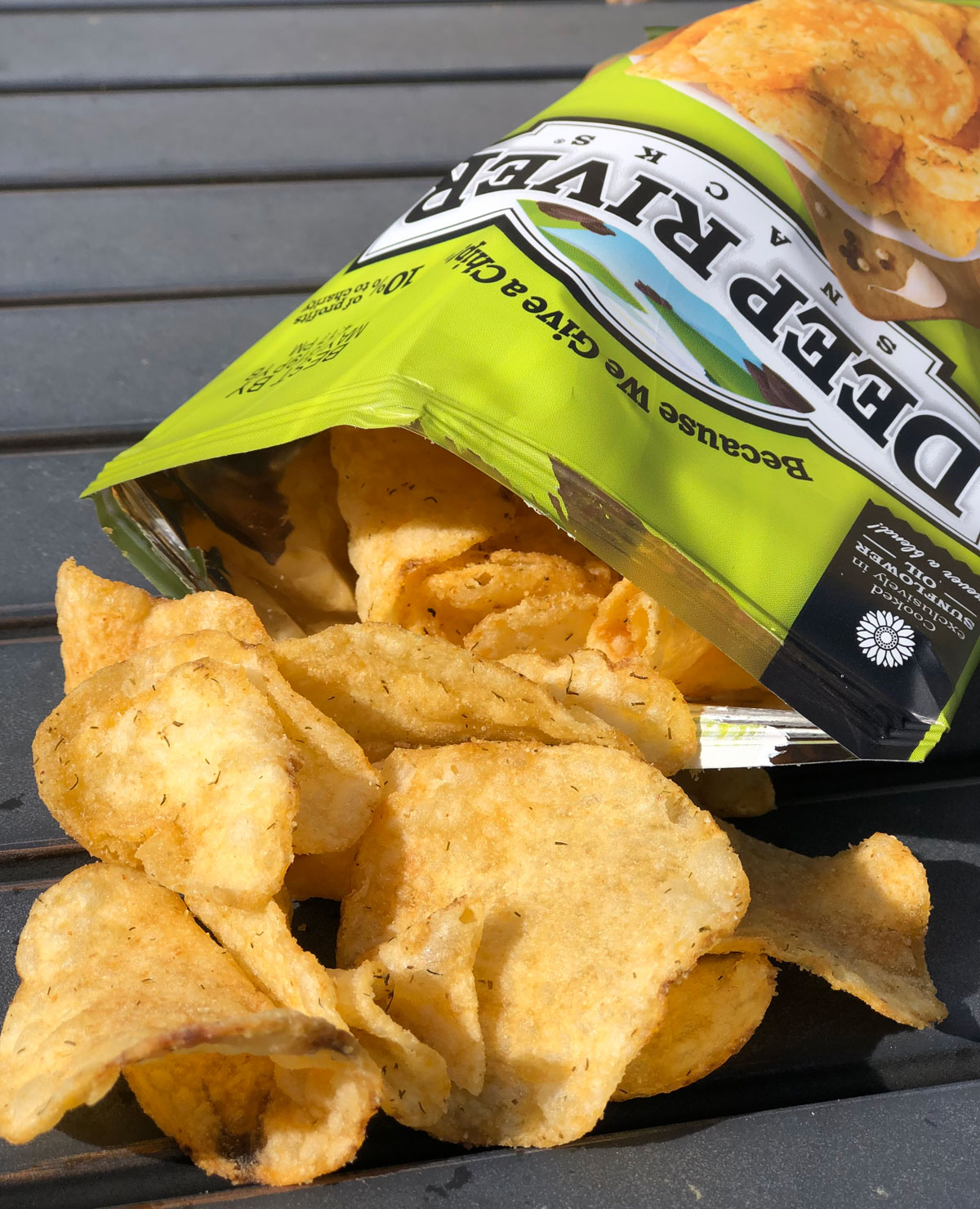 The best pickle-y chip with a bit of spice: Deep River New York Spicy Dill Pickle Chips
Similar to the Kettle chips in texture, these golden chips offered a hearty crunch coupled with balanced vinegar tang. There was an extra-savory component that made these a little more intense with umami, to the point where a few chips in I had to take a break. But with that punch of spice at the end, I couldn't help but come back for more a few minutes later. Reach for these as snacking chips.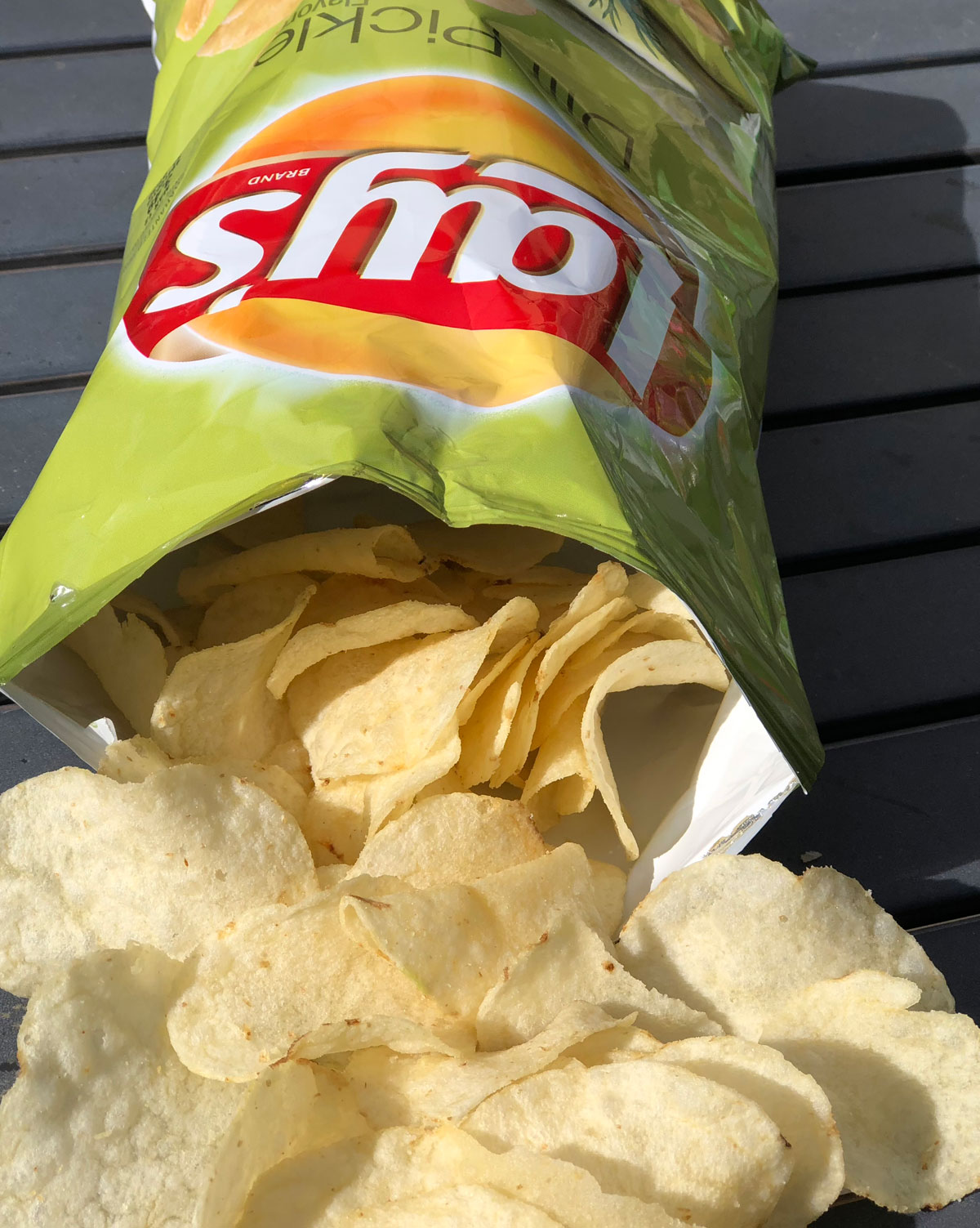 If you want something more delicate: Lay's Dill Pickle Flavored Potato Chips
The brand that coined "Bet You Can't Eat Just One" was spot-on. There's something about the ethereally delicate crunch of Lay's super-thin chips that makes it nearly impossible to stop eating them. And when you add a light touch of tangy dill pickle flavor, all bets are off. If you're up for a vinegary, dilly chip, but want it light and subtle, this is the one for you.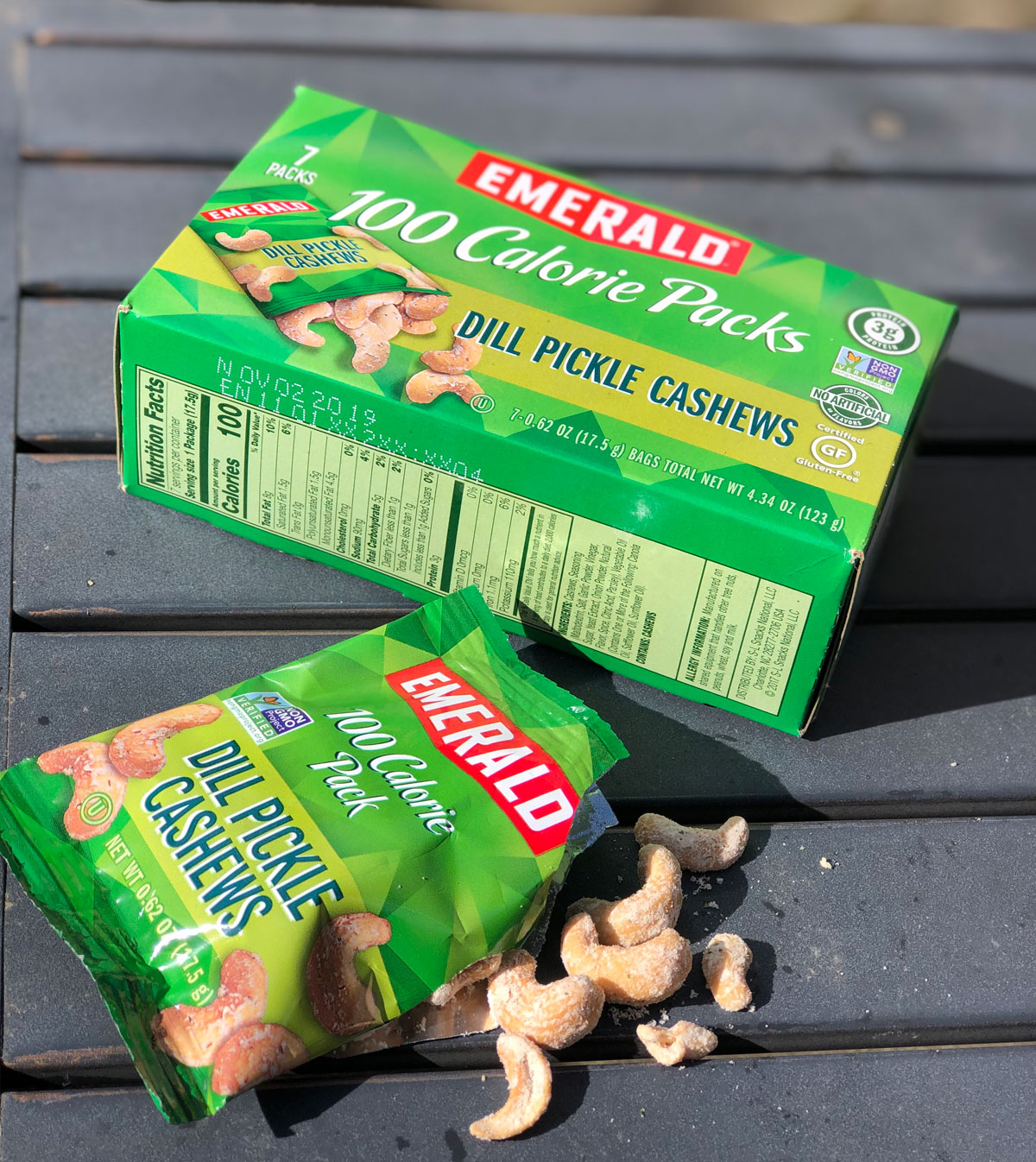 The best pickle-flavored nuts: Emerald Dill Pickle Cashews
Emerald dialed down the sourness on these, which is a good thing because it would've been odd with the sweet, creamy cashews. The dill flavor is strong but not overpowering and the powdery coating is plentiful. The biggest complaint I've seen about these online is that they come in 100-calorie packs instead of 10-pound bags.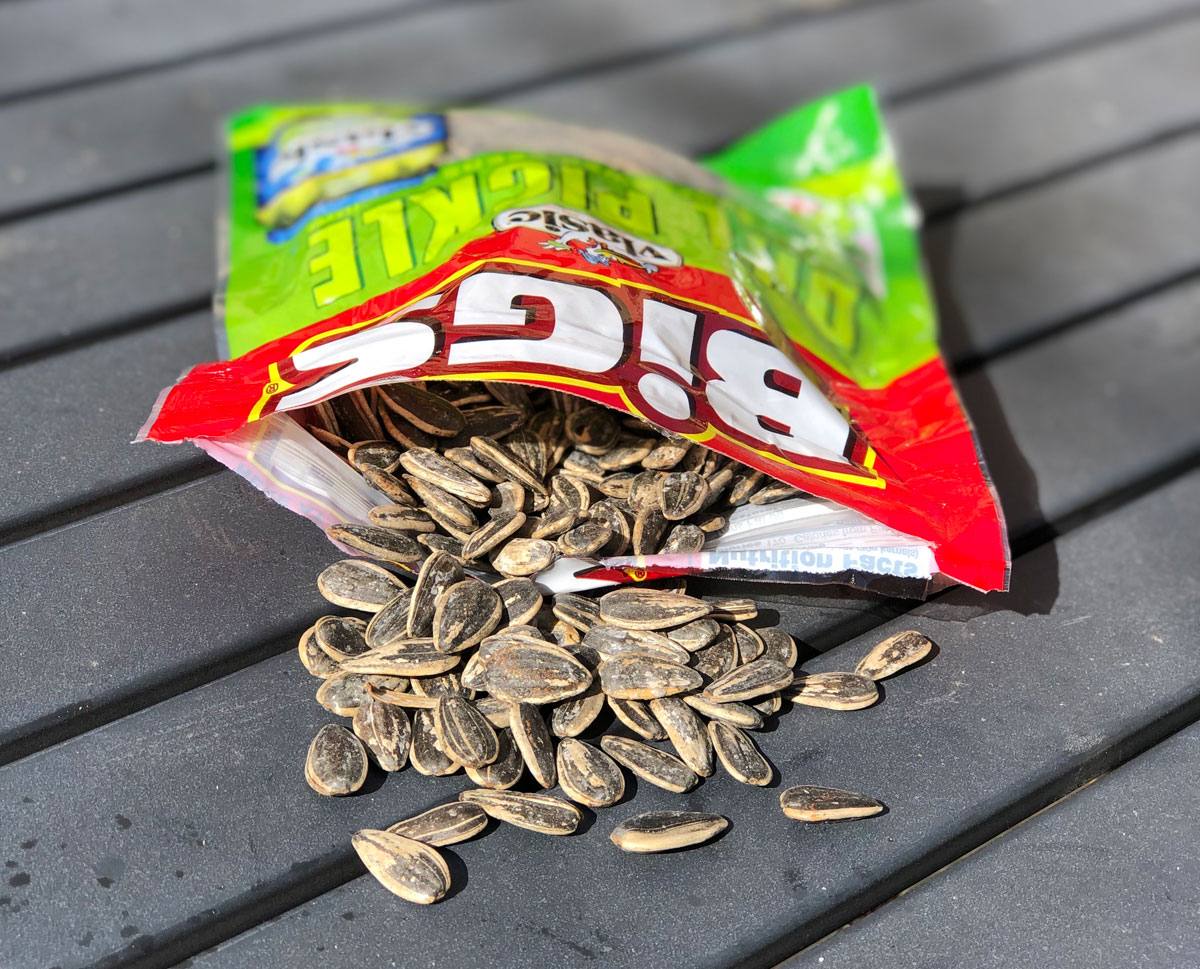 The most surprising: Big's Vlasic Dill Pickle Seeds
Do sunflower seeds make you think of pickles? Probably not, which is what makes this combo so surprising. The vinegary tang of Vlasic dill pickle brine infuses the shells, making for a welcome change of pace from the usual salt. It takes some work to extract the seeds and taste the brine at the same time, but if anyone can do it, it's you.
Do you have a favorite pickle-flavored snack? Share it in the comments below!
Source: Read Full Article