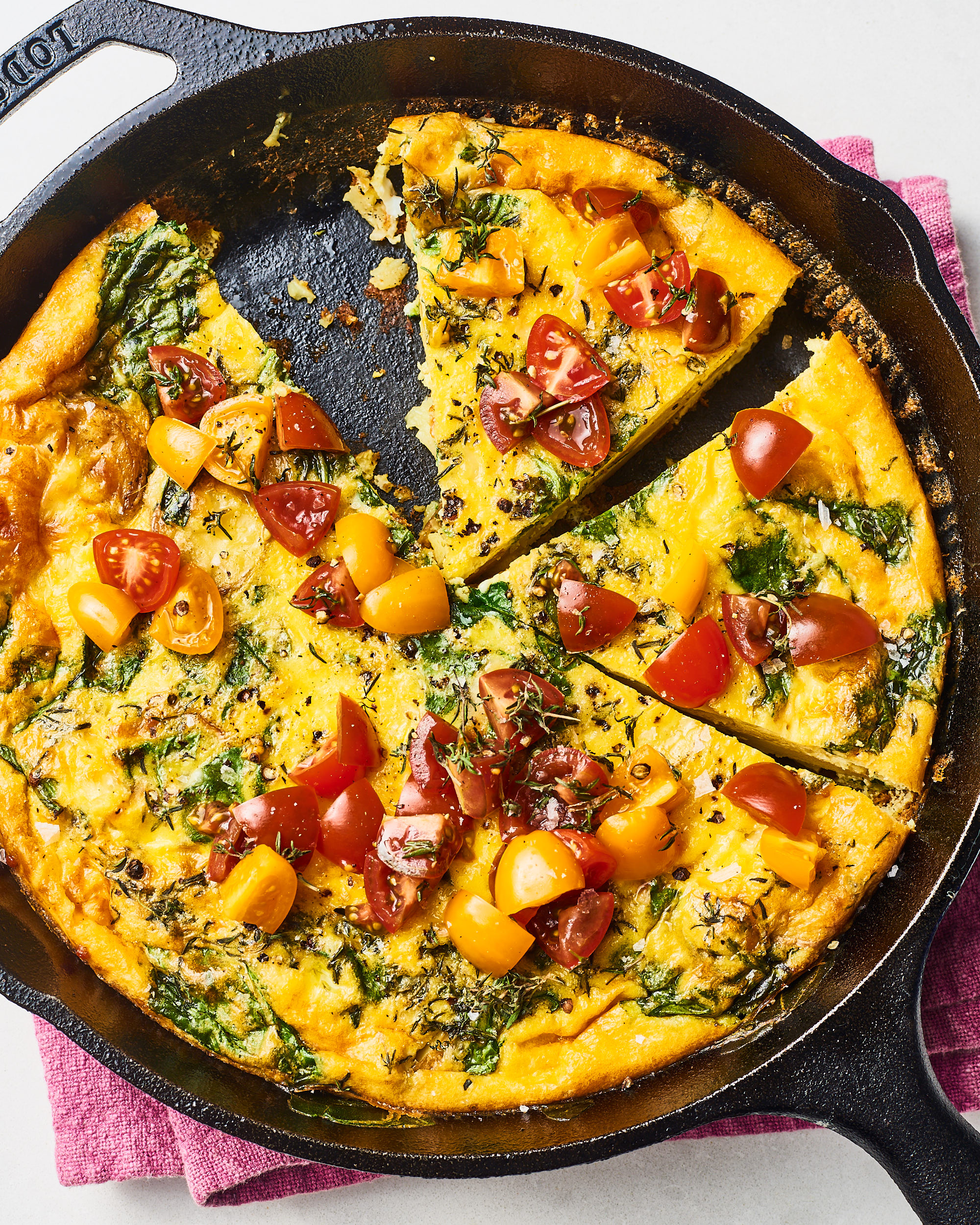 Frittatas are meant to be scrappy — filled with odds and ends from your produce and cheese drawers. They're a great way to practice cooking with your gut and all five senses, using your eyes and ears and nose and touch and taste to determine when the veggies are cooked, the eggs are set, and so forth. So the next time you make one, I encourage you to ditch the recipe (or, use it solely as a point of inspiration), and just remember this one simple rule instead.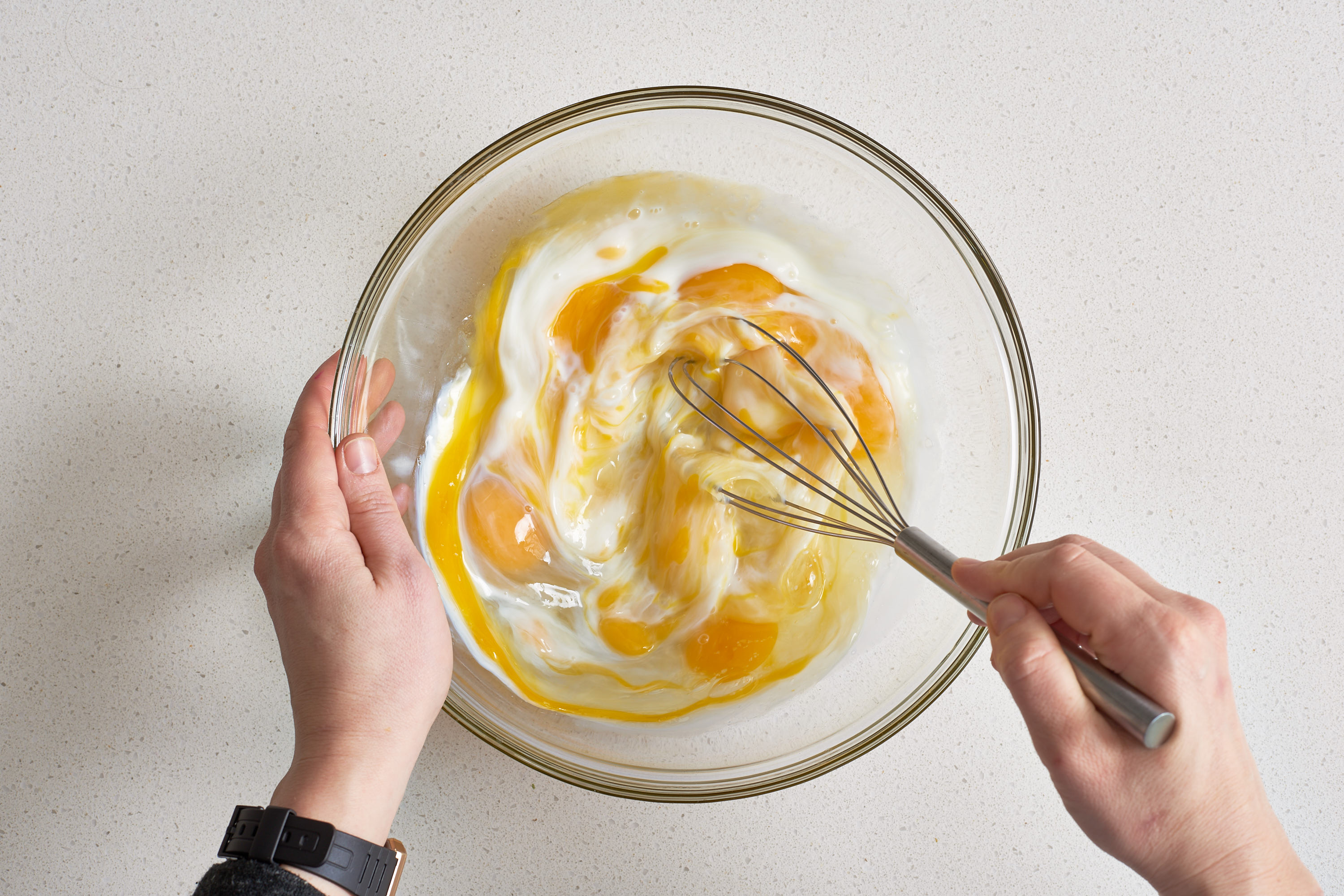 Use the Same Number of Eggs as the Size of Your Skillet
You can use any oven-safe skillet to make a frittata — just vary the number of eggs based on its size. So, if you're using a 10-inch skillet, make a 10-egg frittata. A 12-inch skillet? Use the full dozen eggs. If you own a smaller six-inch skillet, use — you guessed it — six eggs. This will yield a perfectly fluffy (but not too eggy!) frittata every time.
From there, you really can't go wrong. I like to use about 1/2 cup full-fat yogurt or sour cream for a large (10- or 12-egg) frittata, but you can eyeball a few generous spoonfuls and be just fine. And remember, use what's in your fridge: cottage cheese and crème fraîche are great in frittatas, too.
As far as cheese goes, I like to stir some into the egg and dairy mixture, then save some for sprinkling on top. After you've poured the eggs over the fillings in your skillet, you'll let it cook for a few minutes until beginning to set around the edges, then bake at 350°F until the center is just set.
My latest favorite? A clean-the-freezer frittata filled with crispy tater tots.
Source: Read Full Article