Total:

40 min

(includes cooling time)

Active:

20 min
Ingredients
Directions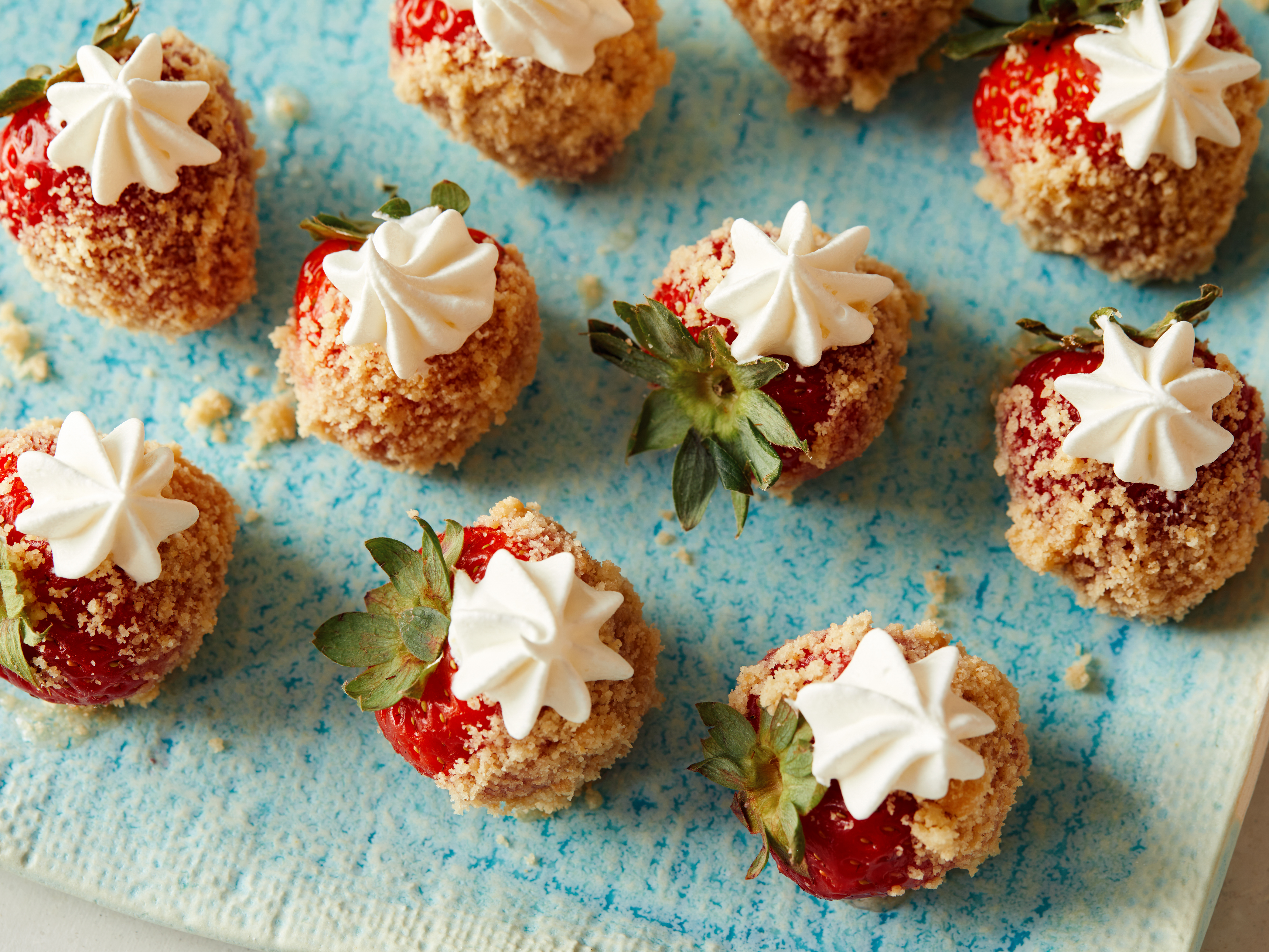 Special equipment:
Combine the sugar and 1/2 cup water in a small saucepan and bring to a rolling boil over medium heat. Add the sliced strawberries and continue to cook until the syrup thickens slightly and forms small foamy bubbles, about 5 minutes. Let cool to room temperature, about 30 minutes.
Whisk the heavy cream in a medium mixing bowl until it forms soft peaks. Add 1 tablespoon of the strawberry syrup and whisk to firm peaks. Remove the sliced strawberries from the syrup and discard or save for another use.
Process the shortbread cookies in a blender or food processor or crush by hand to make fine crumbs. Transfer the crumbs to a plate. 
Holding one of the strawberries by the stem, dip it into the syrup, let the excess drain off and then dip it into the cookie crumbs. You may need to pat on the crumbs a bit to make sure they adhere to the strawberry. Place the strawberry on a plate. Repeat with the remaining strawberries. 
Spoon the whipped cream into a piping bag fitted with a small star tip. Pipe a small rosette of whipped cream in the middle of each strawberry. Serve within an hour. 
Cook's Note
Use the leftover syrup as a sweetener for beverages, such as a boozy strawberry margarita or a warm cup of green tea.
Source: Read Full Article