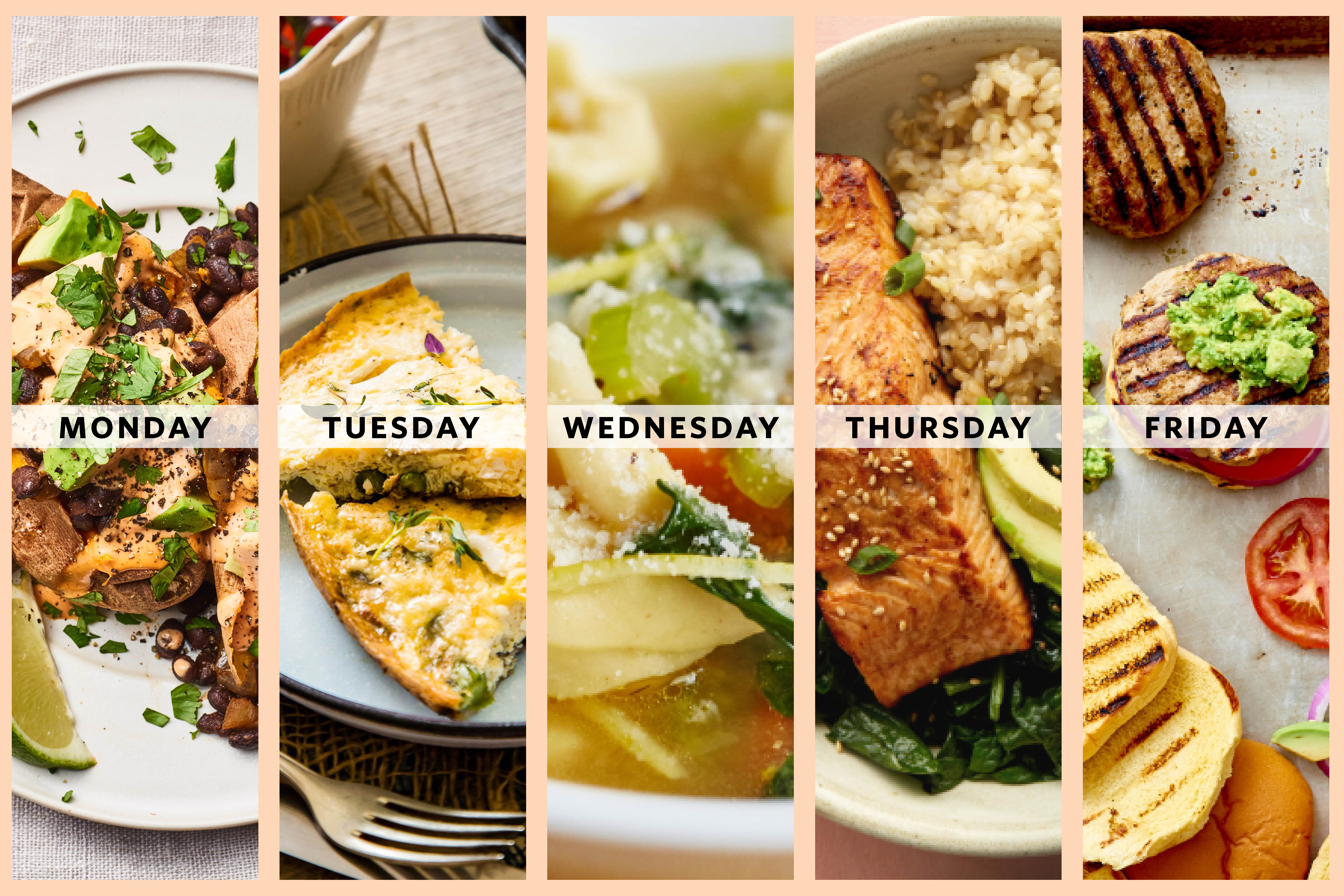 Welcome to the relaunch of Next Week's Meal Plan! I'm Kelli, associate food editor, and I'm taking over the reins of this weekly column from Meghan. (Check out her brand-new parenting column here.) For the first few editions of NWMP, I'll be sharing how I'm planning and cooking for my growing New York-based family of two — soon to be three! — for the week ahead.
Then I'll turn it around on you, the readers, and ask: What type of meal plans would you like to see? Maybe you're looking for a week of budget dinners for a family of four? Or fast 20-minute dinners that you and your roommate can tag-team? Or easy vegan dinners that you can prep solo? If you need dinner inspiration or solutions, I want to help you find them! Tell me what kinds of meal plans you want to see in the comments below.
Welcome to Next Week's Meal Plan
Meal planning isn't always easy — especially if you're just getting started. But I'm a firm believer that it's the secret to stress-free weeknight dinners. So whether you're just learning to meal plan or you're already a tried-and-true pro, I'm here to help you solve the question of what to cook for the week ahead. Every week, I'll be sharing a new meal plan — either how I'm feeding my own family, or a meal plan solution specifically customized for you.
New to meal planning? Start here.
The Beginner's Guide to Meal Planning: What to Know, How to Succeed, and What to Skip
The Best Way to Use a Weekend for Meal Planning Success
Ask Yourself These 5 Questions Before You Start Meal Planning
5 Strategies for Picking Recipes for a Week of Meal Planning
A Week of Healthy, Low-Effort Meals for Expecting Parents
I'm kicking things off with a week of easy, mostly healthy dinners for my family of two (two and a half?), as we gear up for the arrival of our first baby in a few months. While my eating style — veggie-heavy, wholesome, and comforting food — hasn't changed much since becoming pregnant (save for my frequent tater tot cravings), I do have less energy at the end of the day now and am much more inclined to seek out low-stress, low-effort quick and easy dinners. Bonus points when they can be partially meal prepped in advance or come together in 20 minutes or less.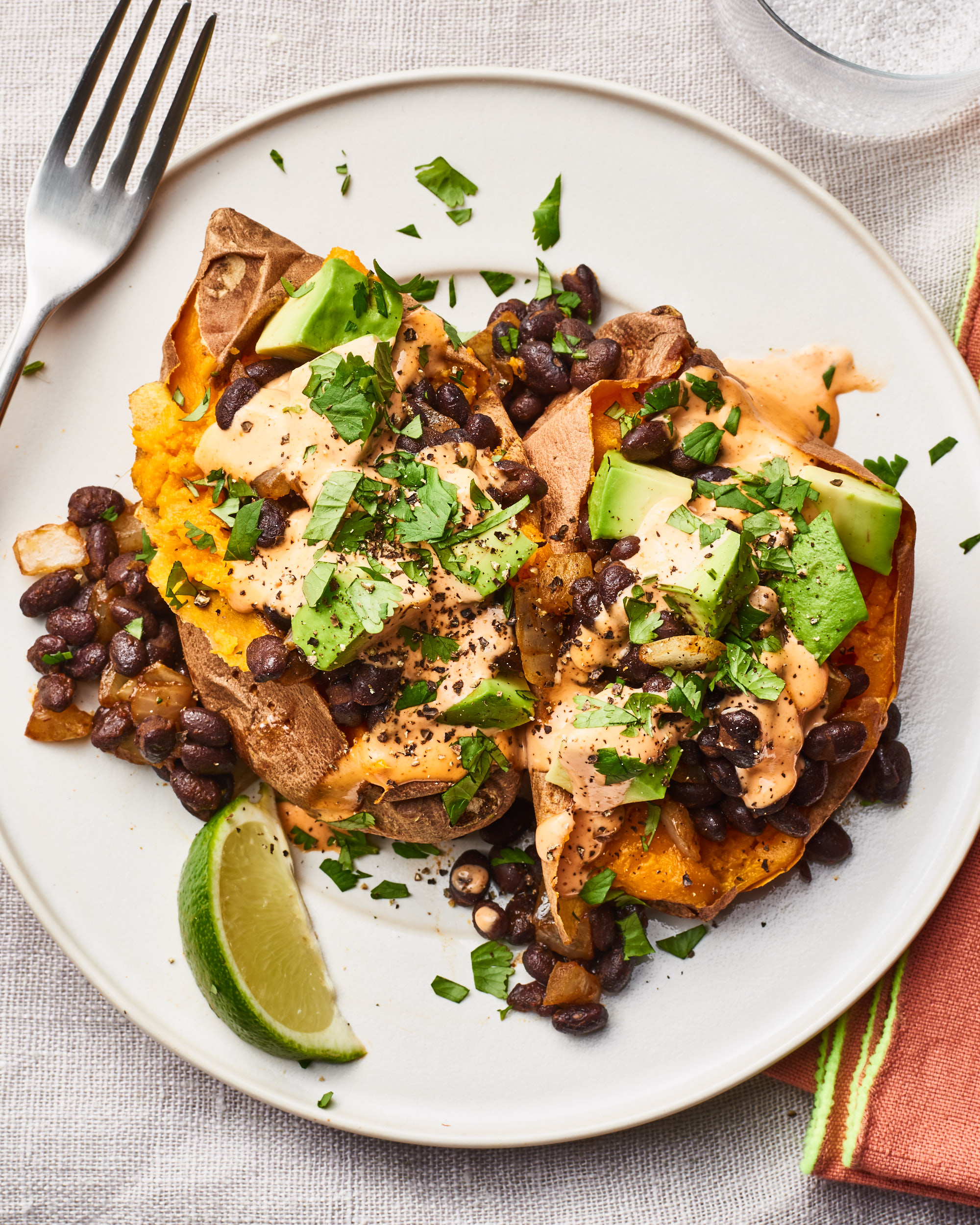 Monday: Vegetarian Stuffed Sweet Potatoes
I always bake a few sweet potatoes during my Sunday meal prep, which means this dinner comes together in a flash. It's ideal for Mondays, when my energy to cook is low. I'll plan to reheat the potatoes while I make the black bean filling and toss together a quick salad.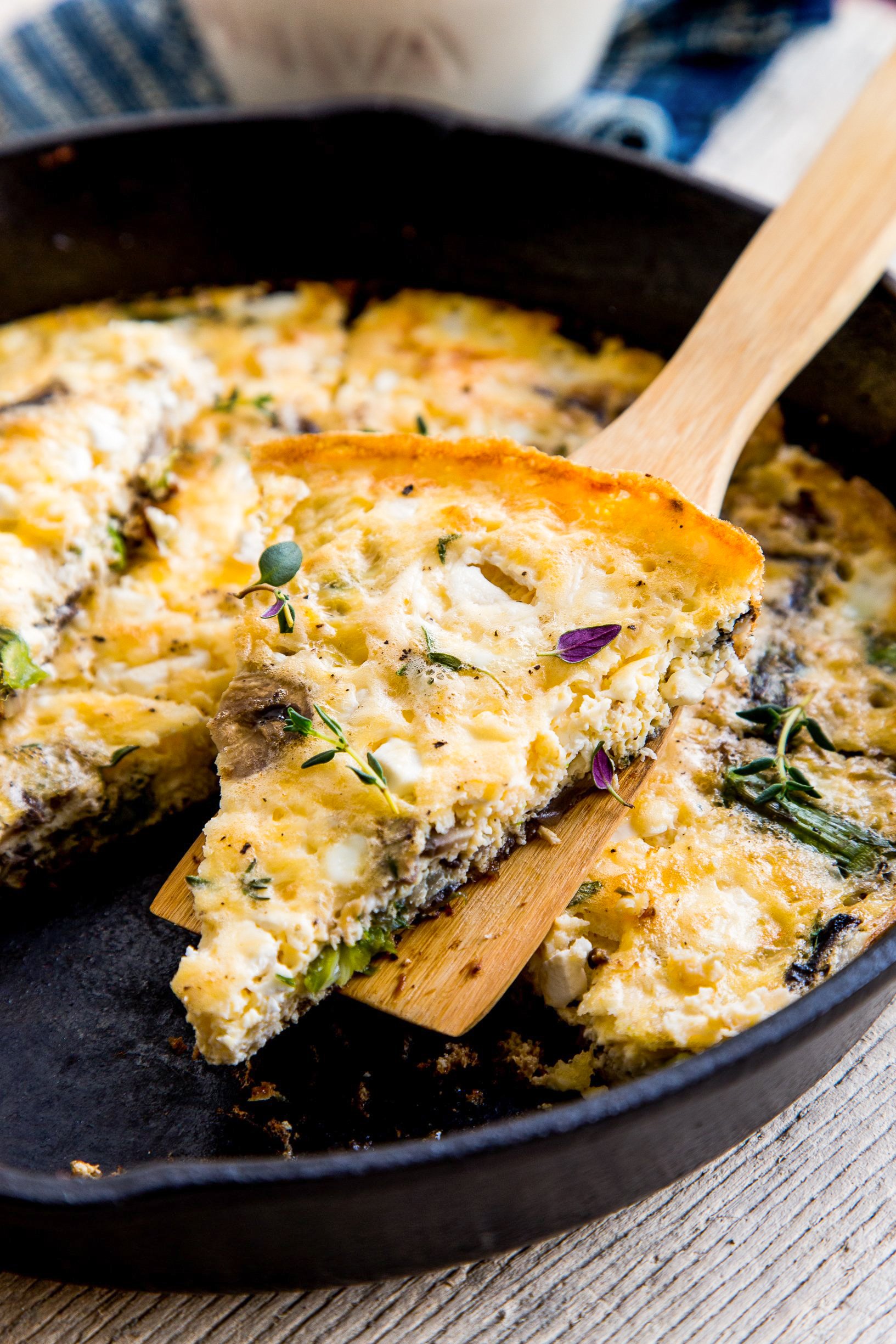 Tuesday: Mushroom-Asparagus Frittata
Half the reason I keep frittatas in my meal plan rotation is because I love having the leftovers for lunch later in the week. It's also my chance to use up asparagus and mushrooms that have been lingering in the crisper, along with a little bit of goat cheese. I'll serve this with some sourdough toast and a simple arugula salad.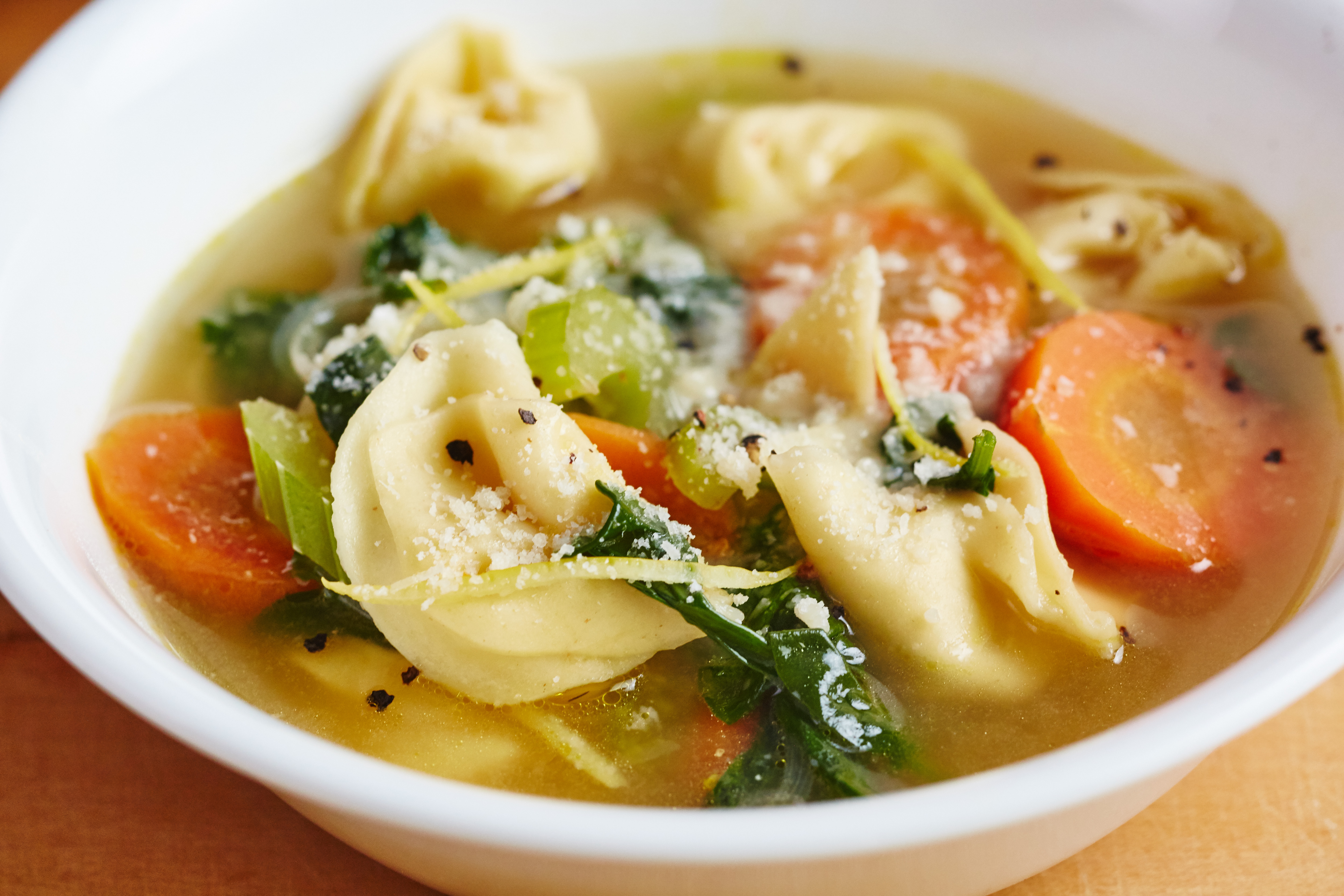 Wednesday: Lemony Tortellini Spinach Soup
I love the way this soup expertly straddles winter and spring. The cheesy tortellini hits my pasta craving for the week, and the broth keeps it light. Thankfully I'll also have just enough leftover sourdough bread for dunking.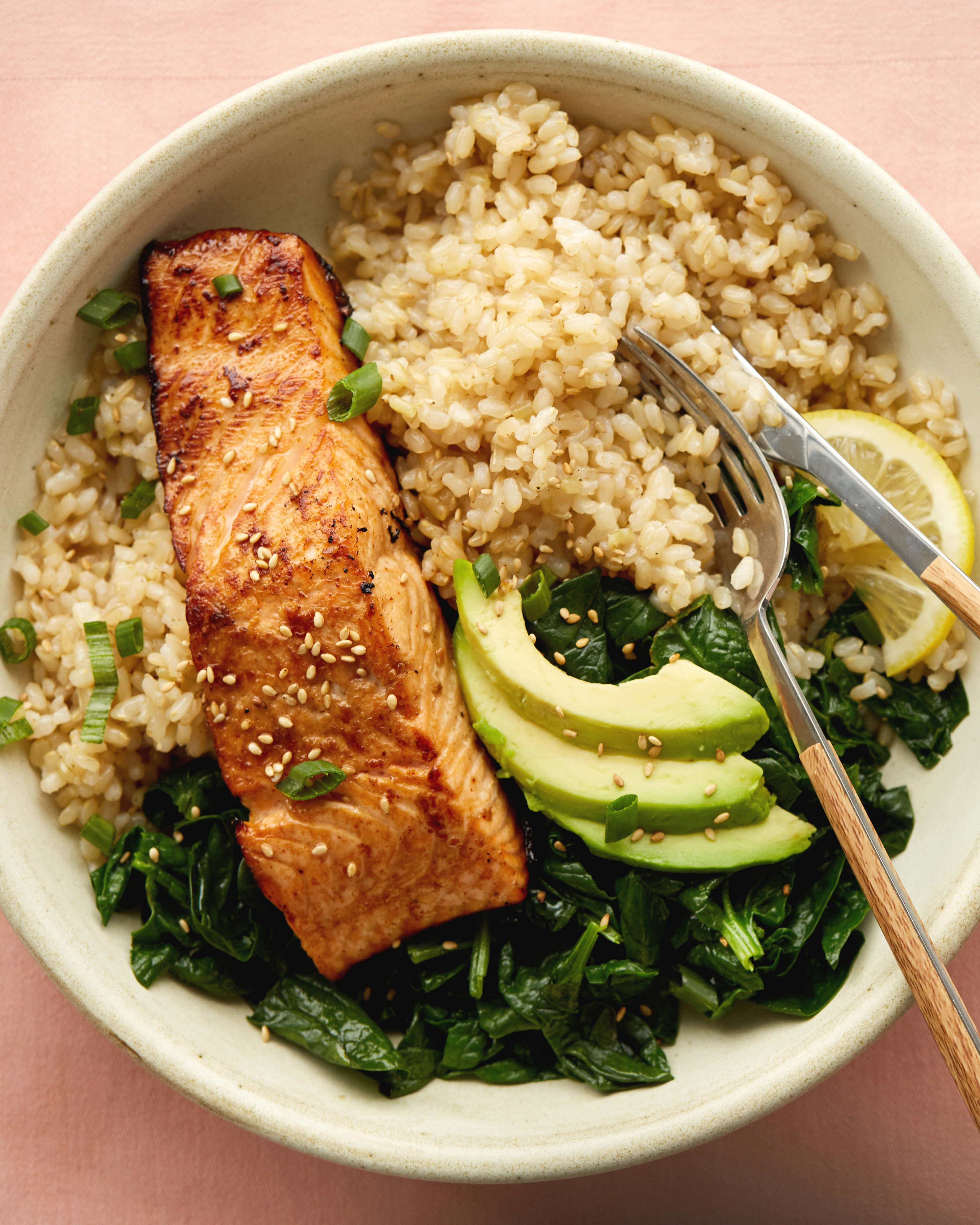 Thursday: Easy 5-Ingredient Teriyaki Salmon
If you're cooking for two, as I am, this is an easy recipe to scale down. I'll halve the recipe since it's just me and my husband, and we don't love leftover fish. I'm inspired by the recipe photo and will turn this into a one-bowl meal with brown rice I have stashed in the freezer, steamed spinach, and avocado. Best of all, the whole thing comes together in about 20 minutes.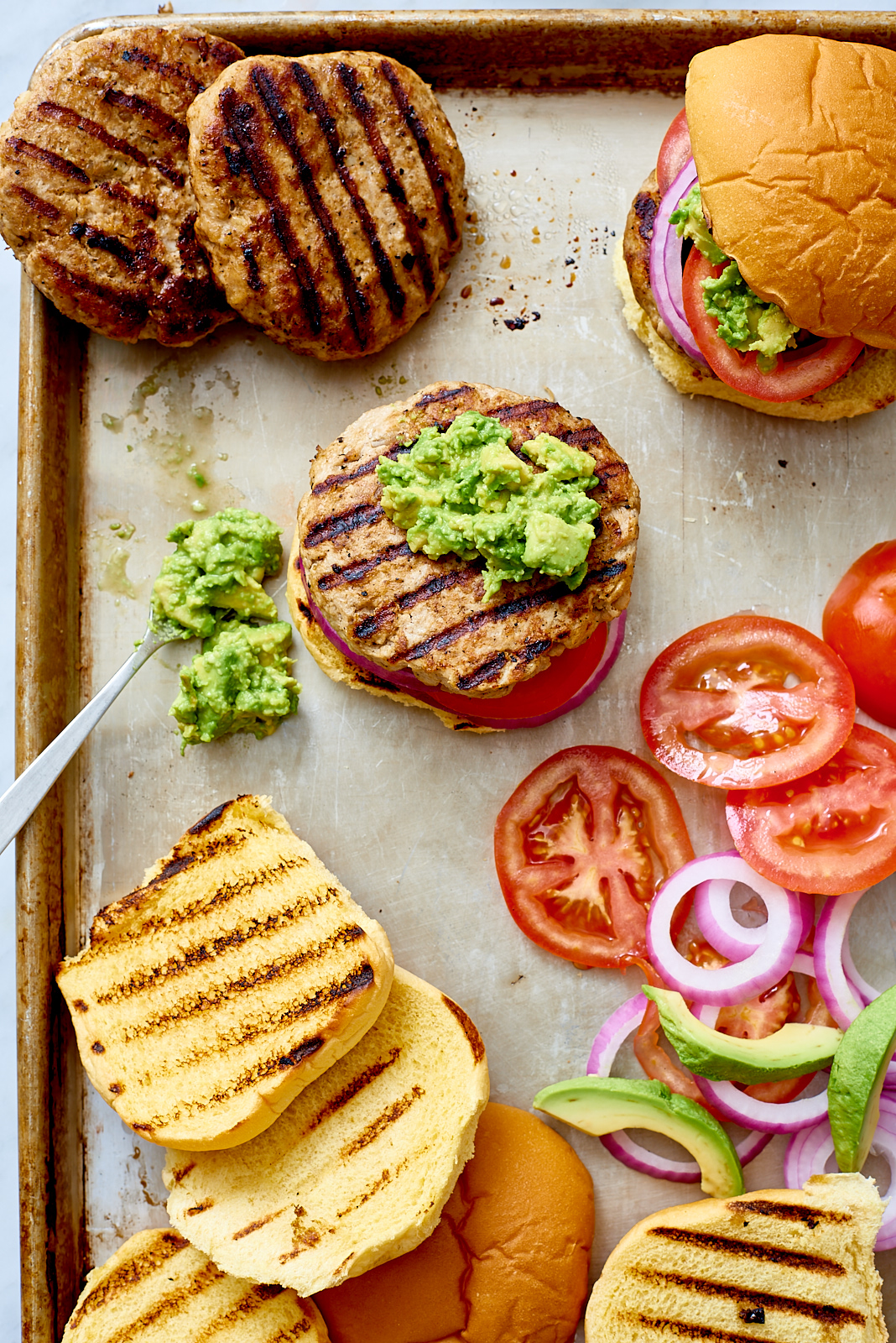 Friday: Turkey Avocado Burgers
My husband is on dinner duty tonight, and chooses our favorite turkey burgers. We'll partner them with extra-crispy tater tots and save the extra burgers for lunch over the weekend.
Your turn! In addition to sharing my own meal plans, I want to put together a week of dinners that are helpful to you! What kind of meal plans do you want to see? What are your meal plan pain points and where do you struggle? Tell me in the comments below.
Source: Read Full Article