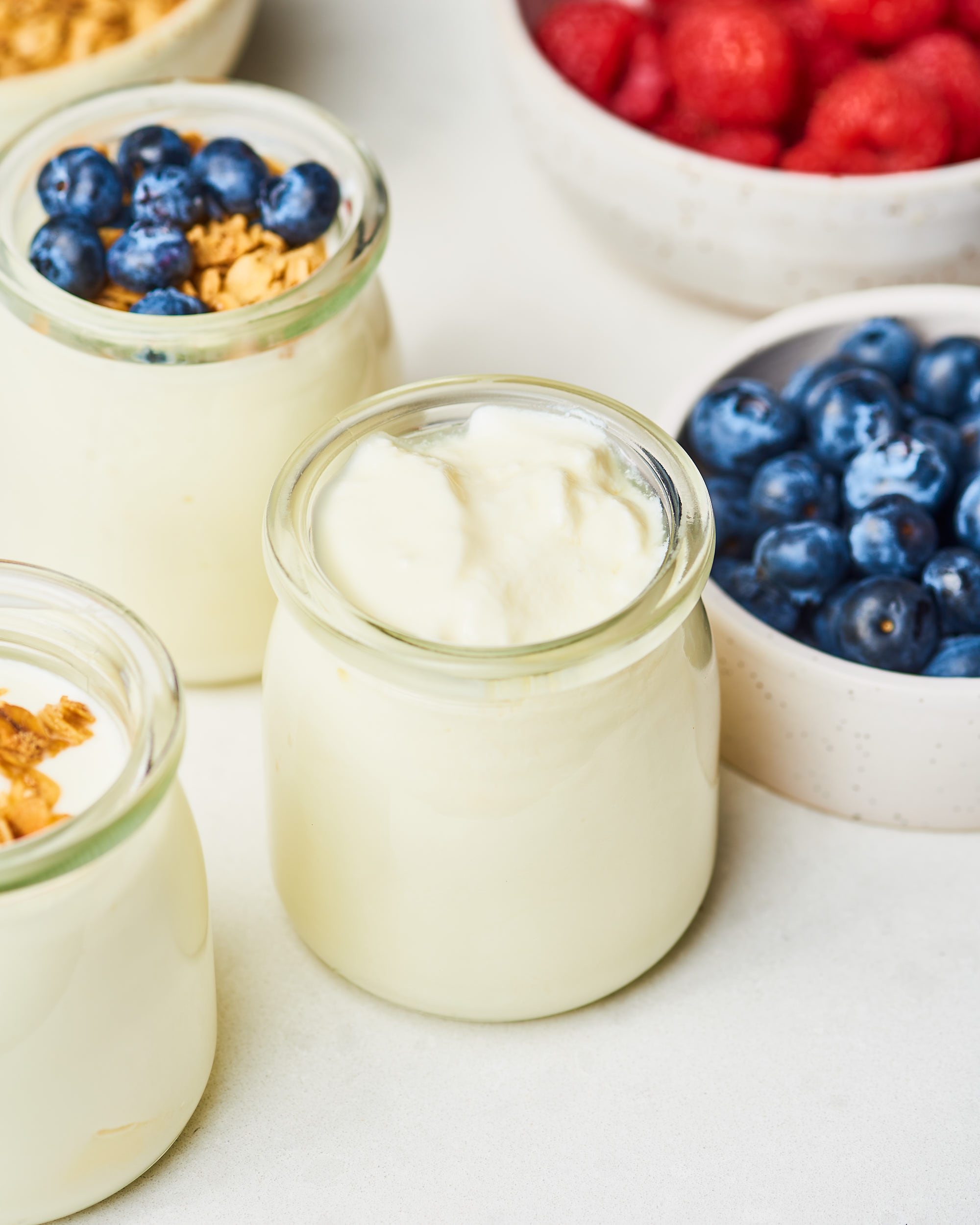 I admit that I long avoided the Instant Pot's yogurt function. But curiosity — and weeks of following threads in Instant Pot communities on Facebook — got the best of me. I'm so glad it did, because Instant Pot yogurt is truly a marvel.
Perhaps the best part is that you can make your yogurt just the way you like it — thin and creamy, thick and Greek-like, and everything in between. Prefer vanilla-flavored or sweetened yogurt? It can do that, too. Here's how to make it.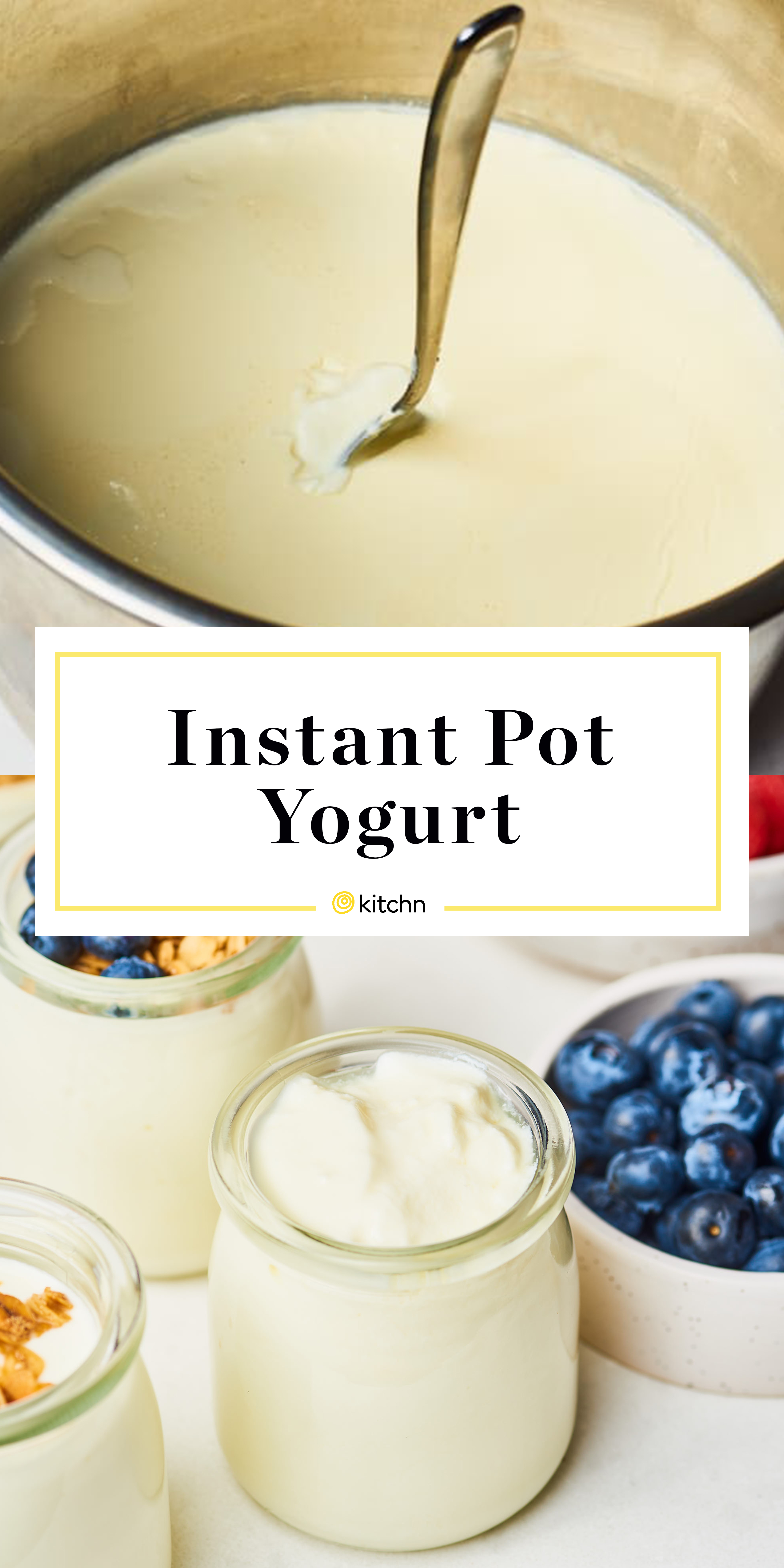 Why Should I Make This Instant Pot Yogurt?
1. It's tried-and-tested against competitors. After spending many nights researching the two most popular methods used to make Instant Pot yogurt — traditional Boil and Cold Start — I spent about a month testing them both, along with ingredient variations. While you can't go wrong with either (my family couldn't distinguish the difference), I prefer the Boil method, which is the technique this recipe uses.
2. It includes every single detail. The Boil method lets you use any kind of milk (including a few non-dairy milks), and you can add texture and flavor enhancements without worry. It's also pretty traditional as far as yogurt-making goes, and will teach you the best practices for making yogurt at home. I included all the options in our recipe, so you can make it however you like it.
What's the Difference Between Cold-Start and Boil Yogurt?
Cold Start and Boil methods will both give you easy, delicious yogurt from the Instant Pot. The primary differences lie in the milk used and the start-up time — after that, both take about the same time to incubate in the Instant Pot.
Cold Start Yogurt (also called No Boil or Fairlife Yogurt) requires ultra-pasteurized, flash-pasteurized, or shelf-stabilized or powdered milks. That's because this method doesn't have you heat the milk, so you have to start with a milk that has already been boiled to kill any bacteria. These milks can be harder to find in certain markets and are more expensive, but they save you between 25 minutes and an hour of prep time.
Traditional Boil Yogurt can be made with any almost any milk — including coconut, almond, soy, organic, and raw — or even half-and-half or heavy cream. But this method does require two things: more upfront time (about an hour, depending on cooling time) and a probe thermometer.
In terms of flavor and texture, some folks prefer to Cold Start because it's a little thicker and tangier right out the gate, but you can incubate it for longer for more thickness and tang, too. We're sharing the basic Boil method here so anyone, anywhere can make yogurt with whatever milk is available to them.
My favorite probe thermometer: OXO Precision Digital Instant Read Thermometer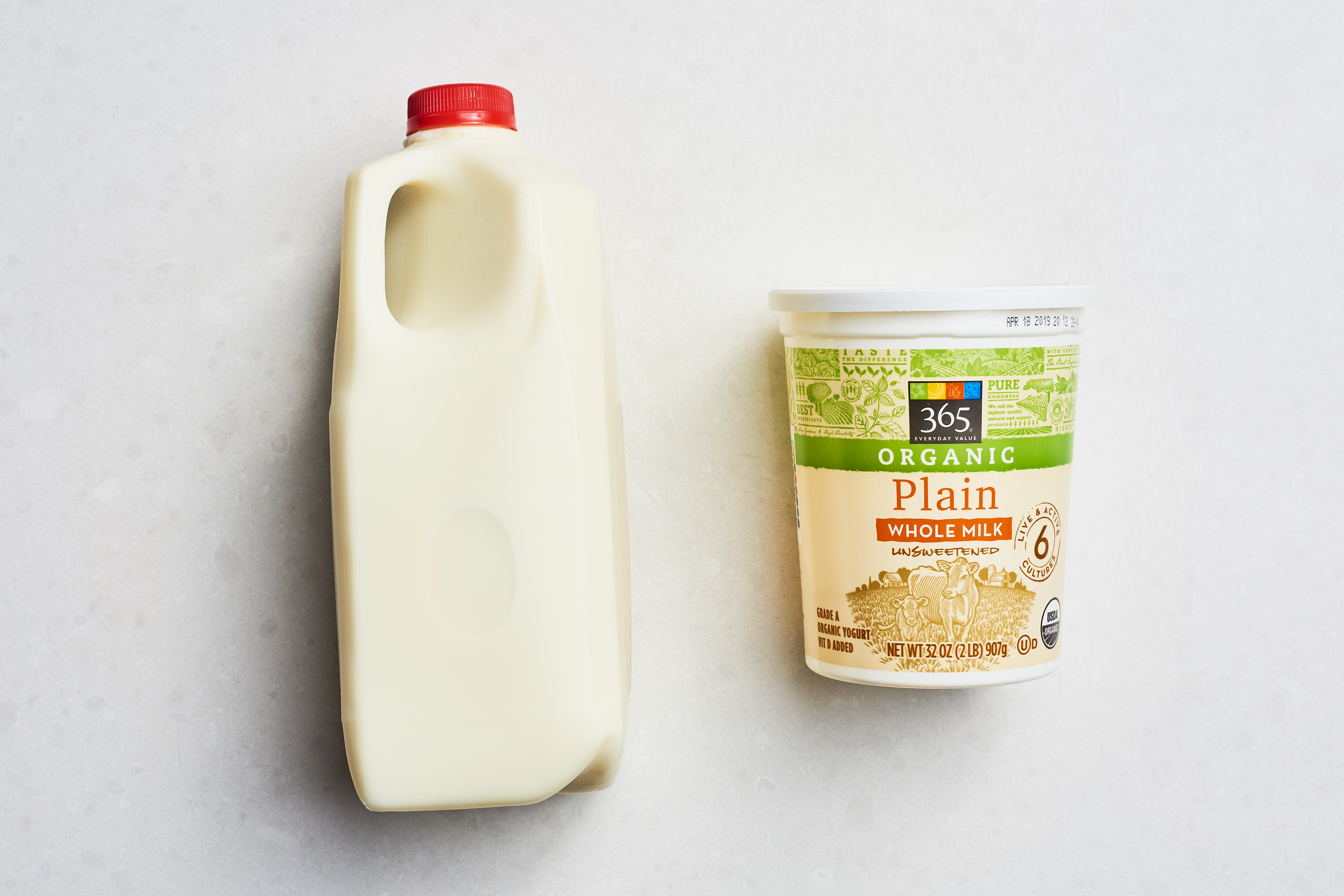 What's the Best Milk for Instant Pot Yogurt?
Whole milk is my favorite for making Instant Pot yogurt. I tend to buy a half-gallon of whatever local milk is on sale, but you can also make Boil start yogurt with low-fat milk or non-dairy milk.
Lower fat milks (such as nonfat or skim) require a thickening ingredient such as heavy cream, half-and-half, or nonfat dried milk. You can find suggested amounts for those in the recipe below.
Non-dairy milks are a little trickier. Thickness and flavor will vary depending on the non-dairy milk in question and the starter yogurt used. The tricky bit is that to make a true non-dairy yogurt, you need to find non-dairy starter yogurt with live cultures, or buy a vegan starter (you can purchase a kit online or in some health food stores). So there's a little more upfront investment and some trial-and-error required. I had the most success with a blend of soy and coconut milks and a non-dairy yogurt from the grocery store, but it was thinner in texture than the whole-milk versions.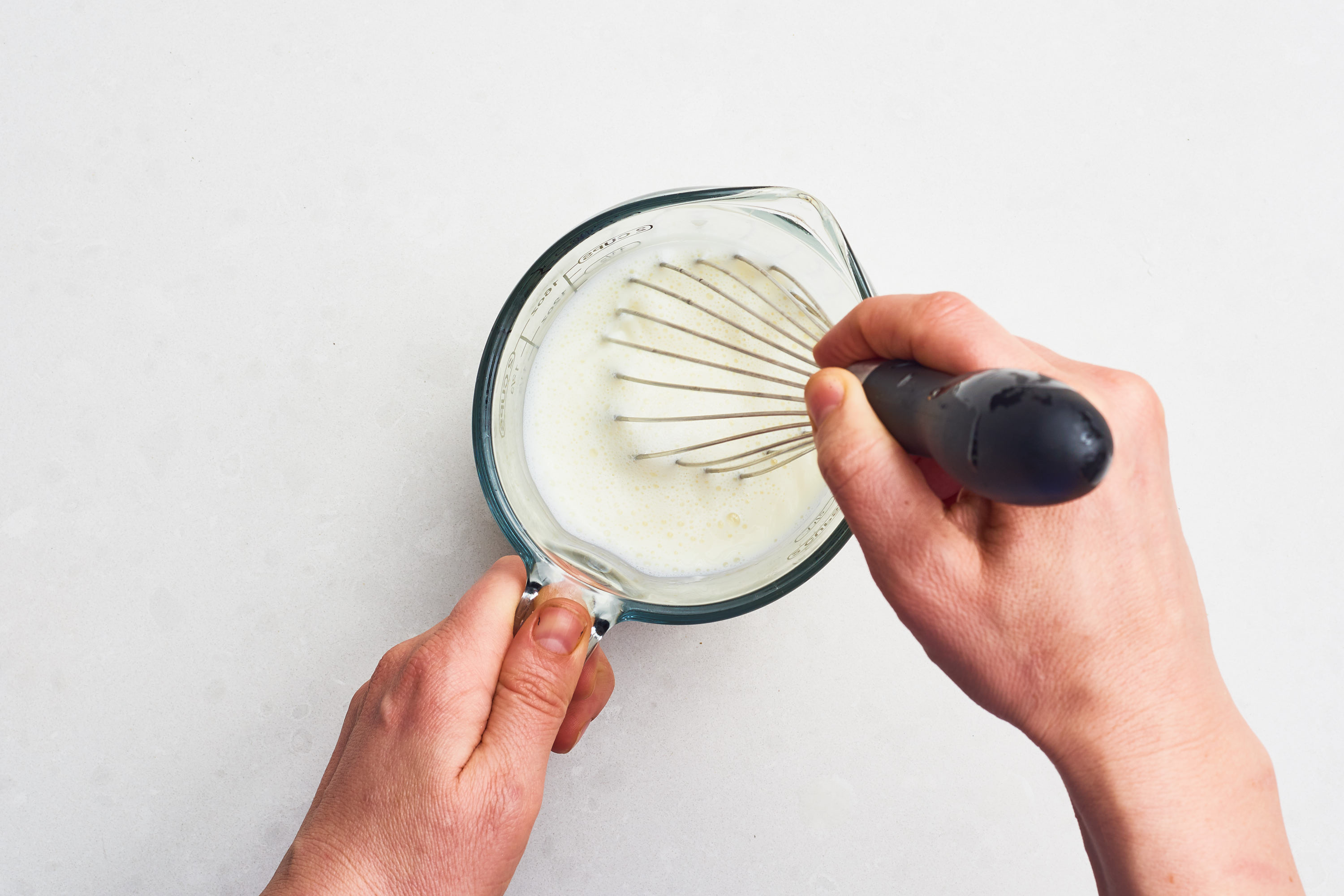 How Can I Enhance My Yogurt's Texture and Flavor?
The recipe below has three optional ingredients to enhance your yogurt: heavy cream, sweetened condensed milk, and vanilla extract. You can use them all together, or one or more in-tandem.
Heavy cream yields a rich, creamy yogurt. It can be added to thicken lower-fat milk. If, for example, you have some skim milk you want to use up, you can buy a pint of heavy cream to make a thicker yogurt.
Sweetened condensed milk is for anyone who prefers sweetened yogurt. It adds flavor and sweetness without any graininess.
Vanilla extract is great if you typically buy vanilla yogurt. Yogurt made with both the sweetened condensed milk and the vanilla is delightful. I didn't test any additional flavors, but if you like fruit-flavored yogurt, I suggest adding jam or fruit to the bottom or top of individual servings.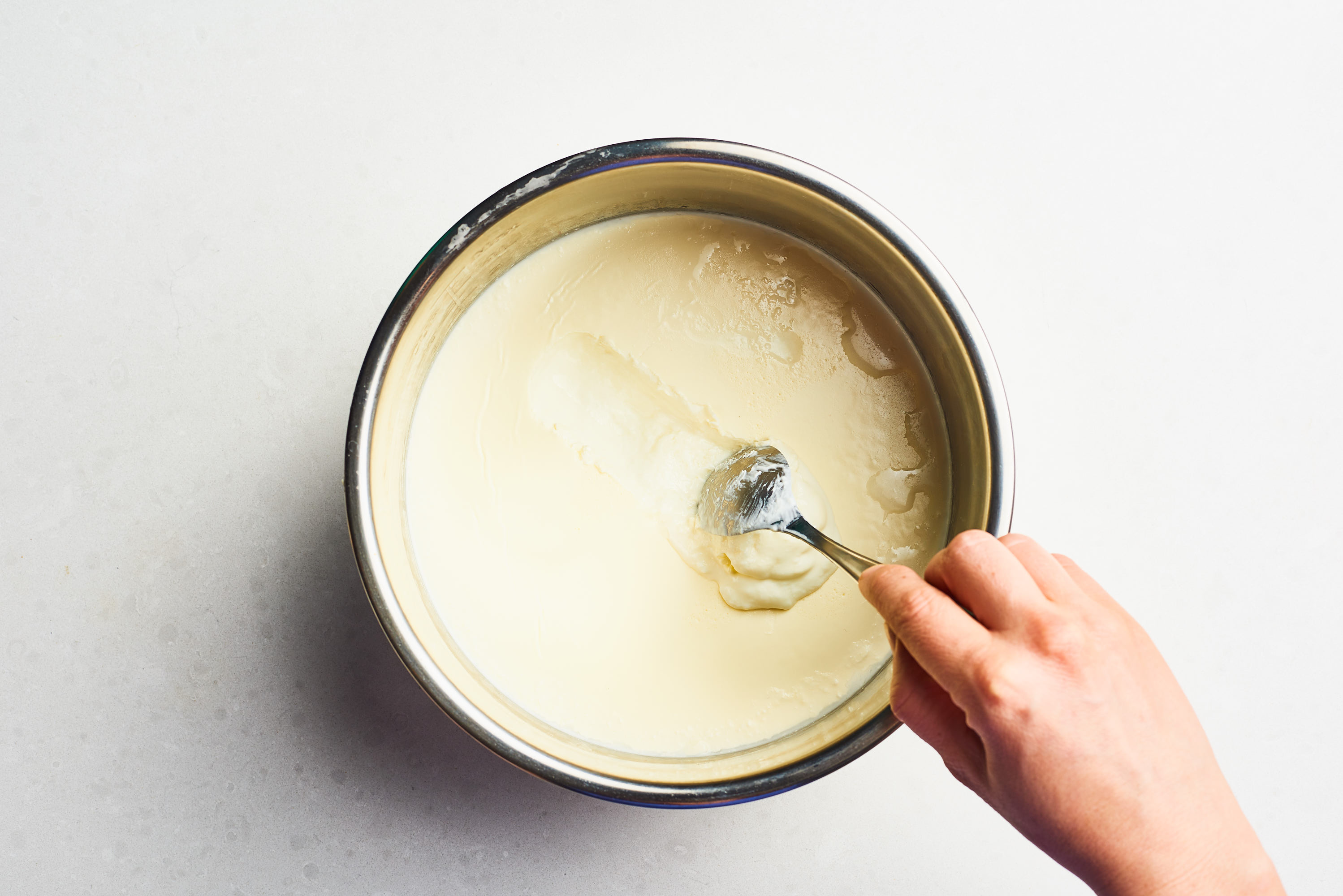 How Can I Tell When My Instant Pot Yogurt Is Done?
After boiling and cooling, you'll add a bit of live yogurt to your milk, then set the whole thing to cook on low for several hours — this is the incubation period. We recommend a cooking time of seven to eight hours, but your yogurt will thicken in as little as three hours (at that point, it will be thin and taste milkier and sweeter than store-bought yogurt). At eight hours, it generally has a nice thickness and just the right amount of sour tang — exactly what you'd expect from traditional whole-milk yogurt. Push it a little longer (about 10 hours), and you'll get a thick and tangy yogurt (just know that the yield decreases a bit the longer you cook it).
Be gentle when checking your yogurt's doneness and use a clean spoon each time. Agitation can lead to clumping or looser yogurt.
How Do I Cool and Store Instant Pot Yogurt?
After the long cook is done, you'll want to chill your yogurt before moving it to long-term storage. Three to four hours is the minimum, but an overnight chill is ideal. Keep in mind that your yogurt will thicken a bit more as it cools.
Transfer the yogurt to individual containers for easy eating, or to an airtight container for long-term storage. Instant Pot Yogurt lasts about two weeks in the fridge.
Oh, and be sure to save a bit of your Instant Pot Yogurt for the next time you want to make yogurt. You can use it in place of the starter yogurt.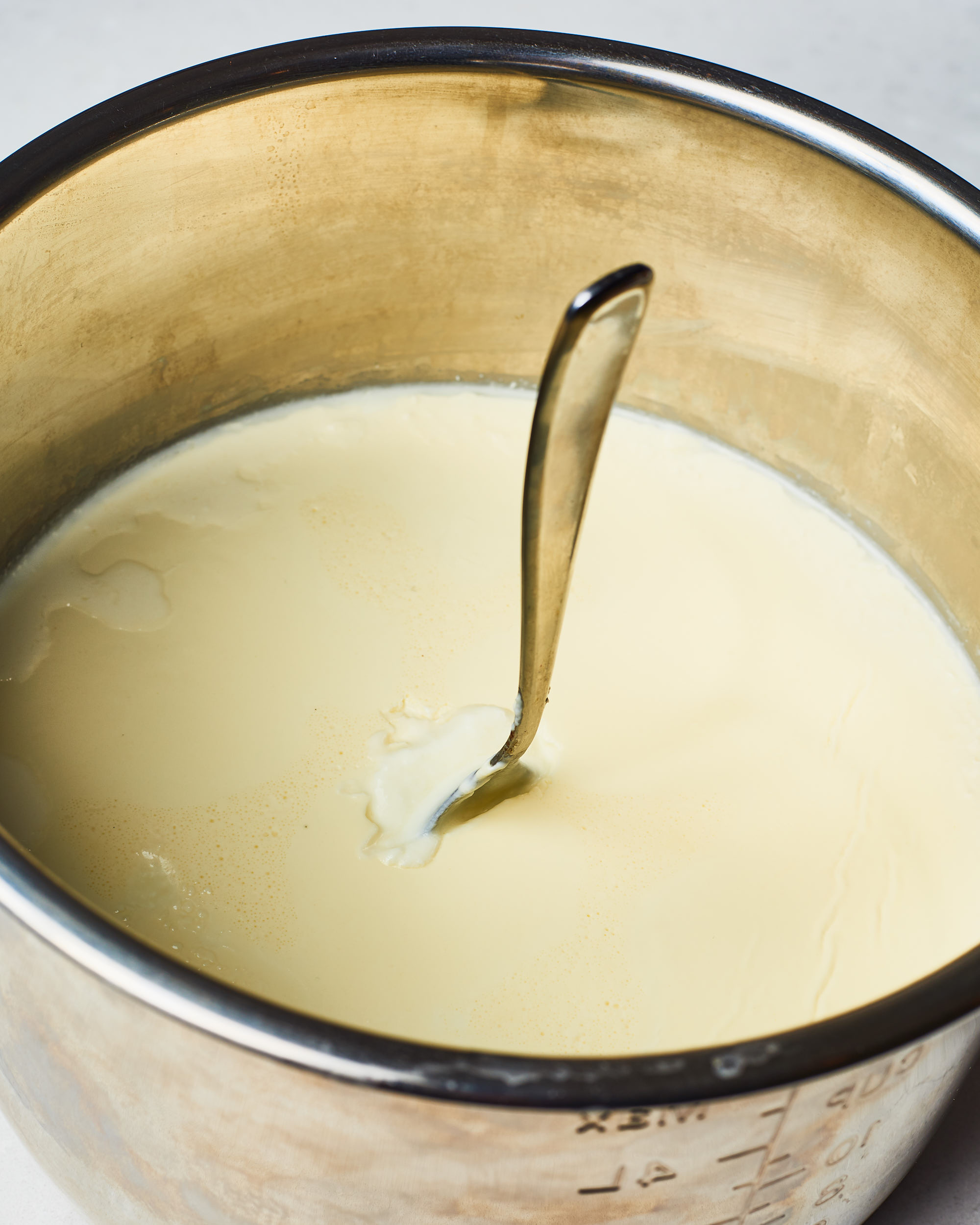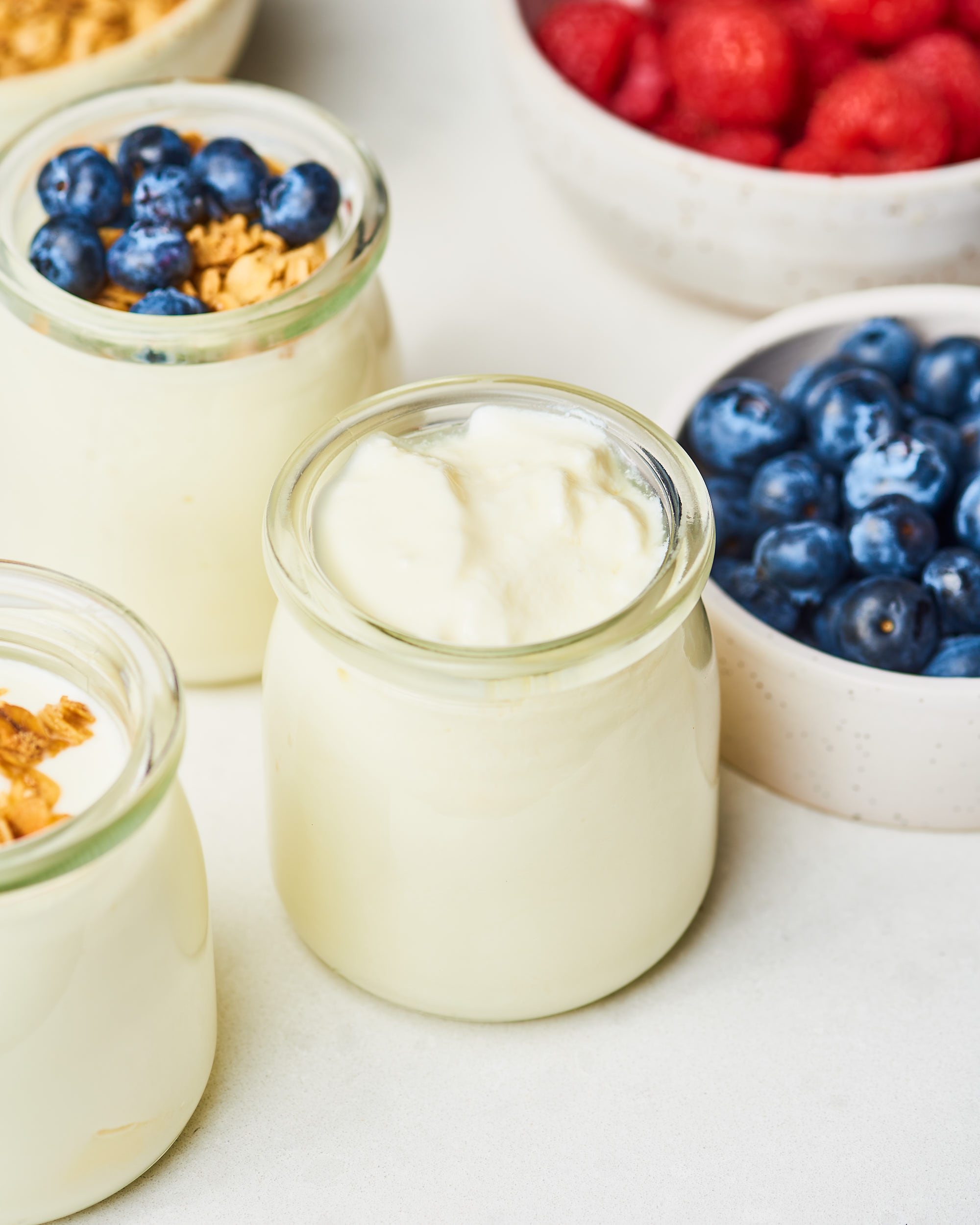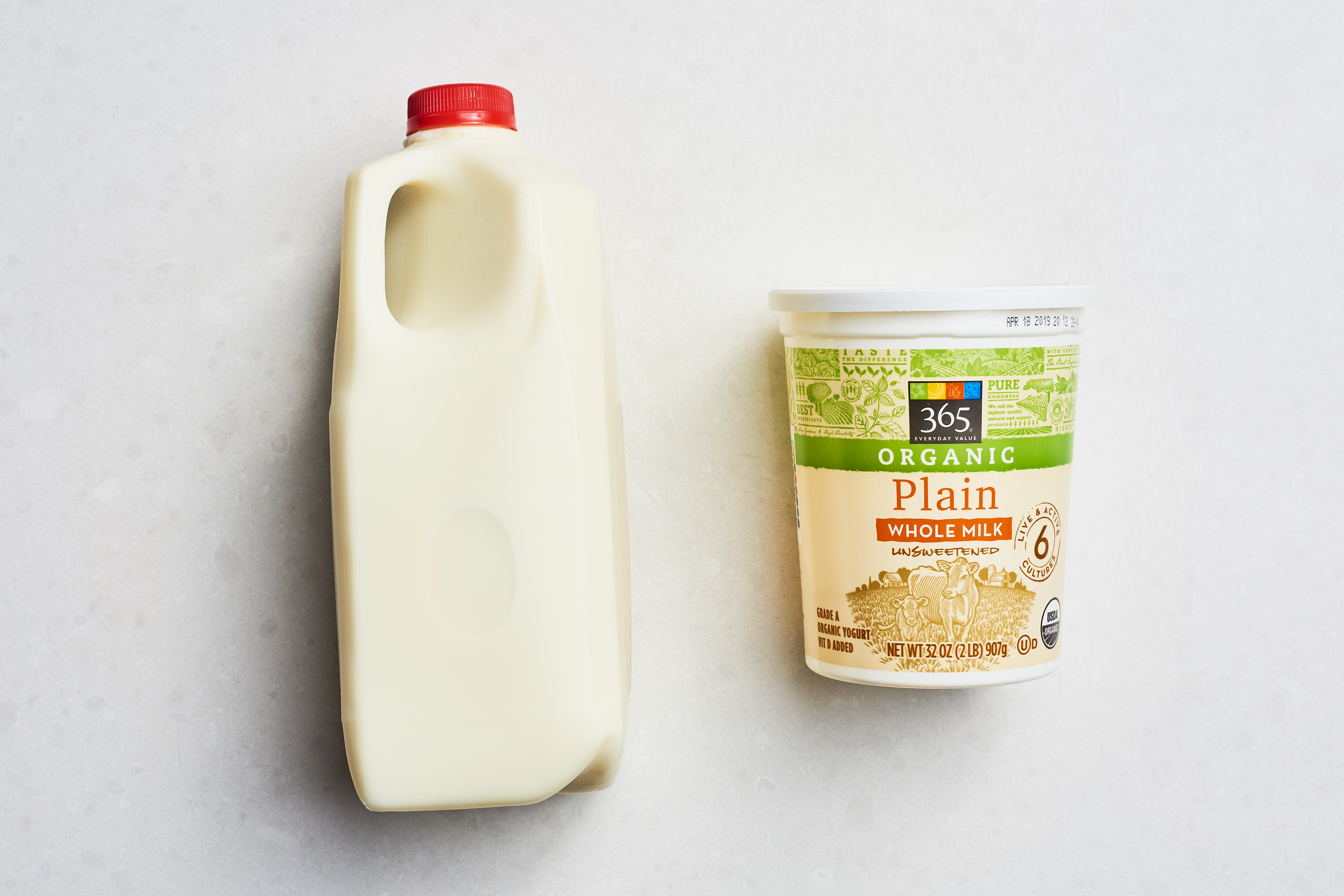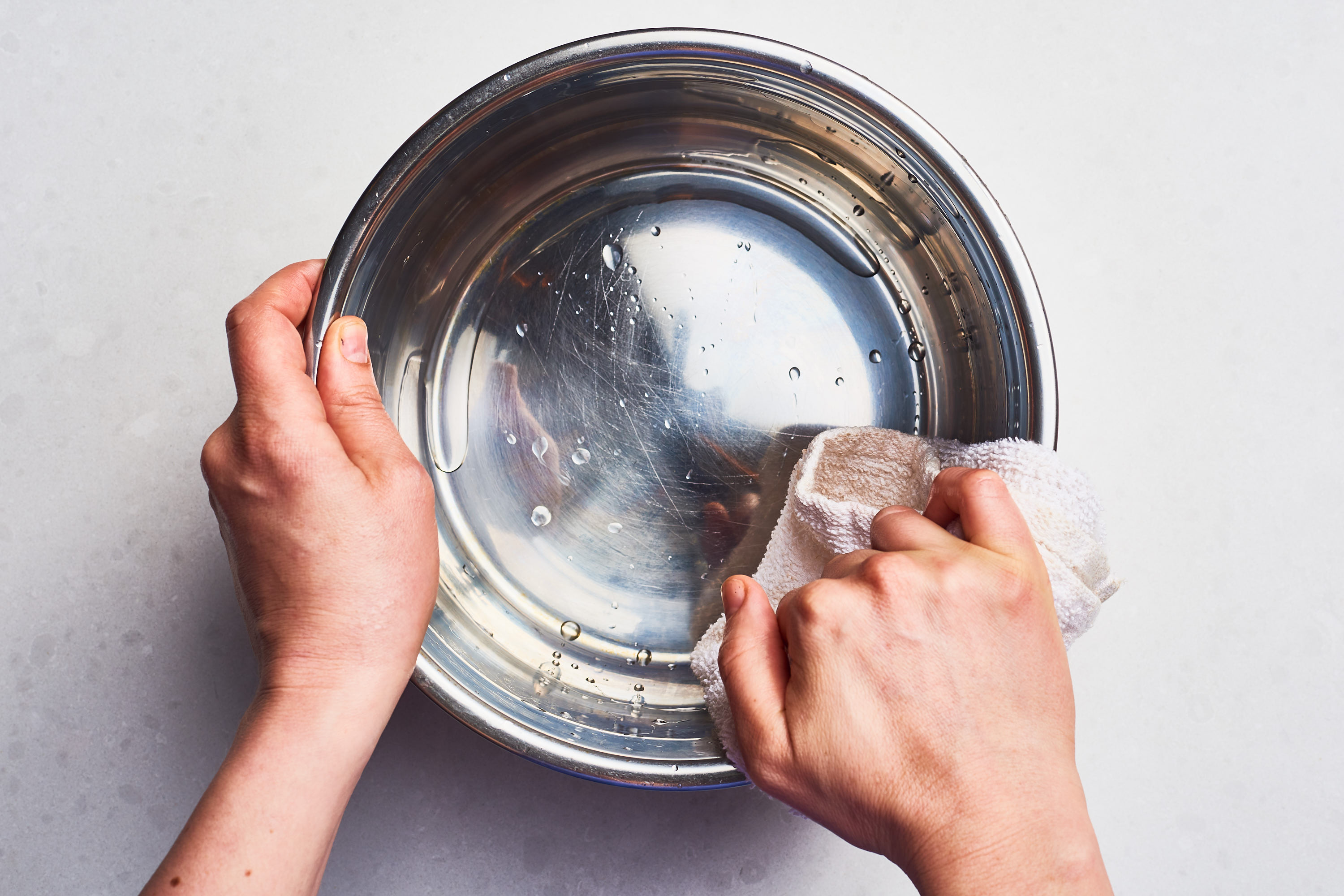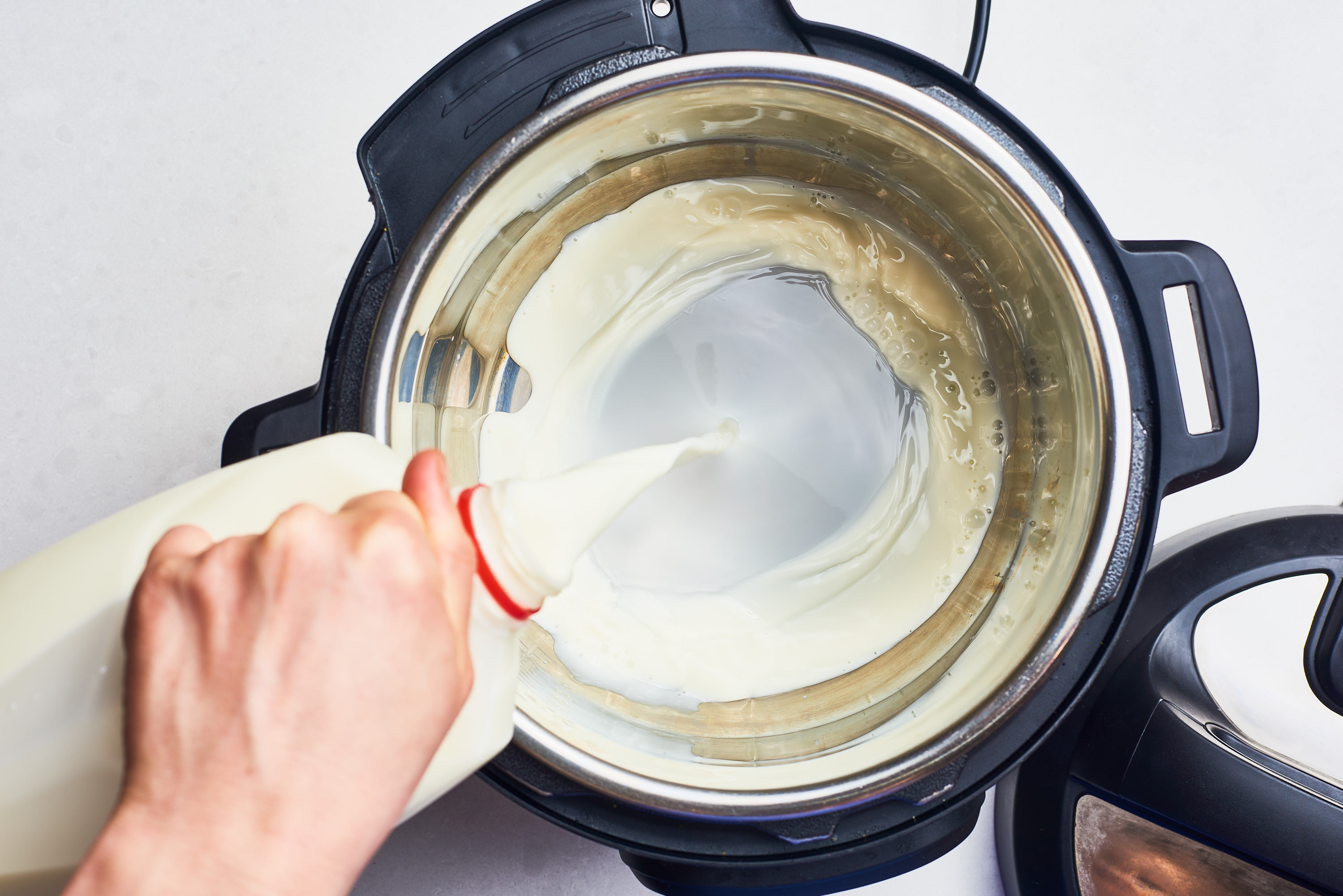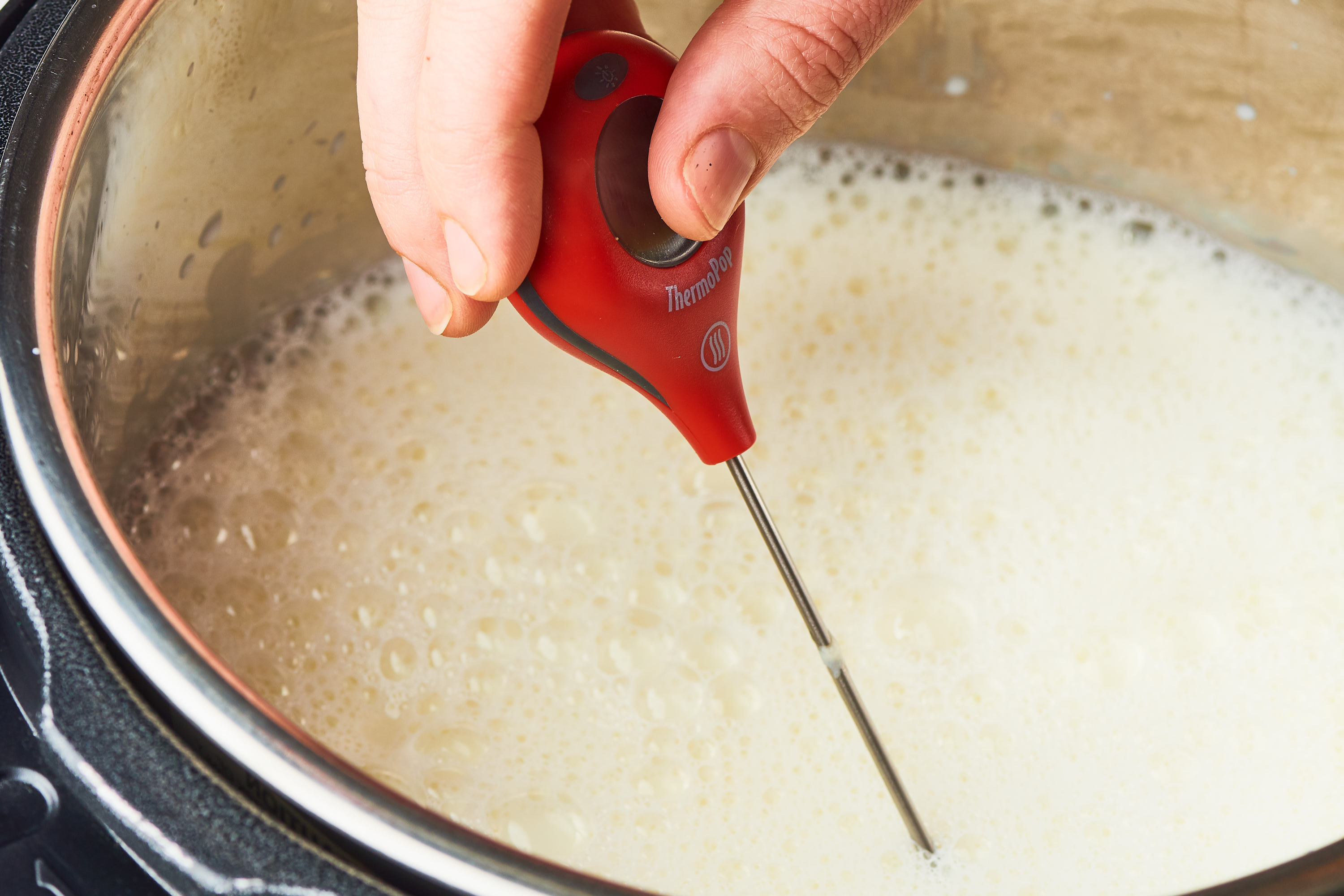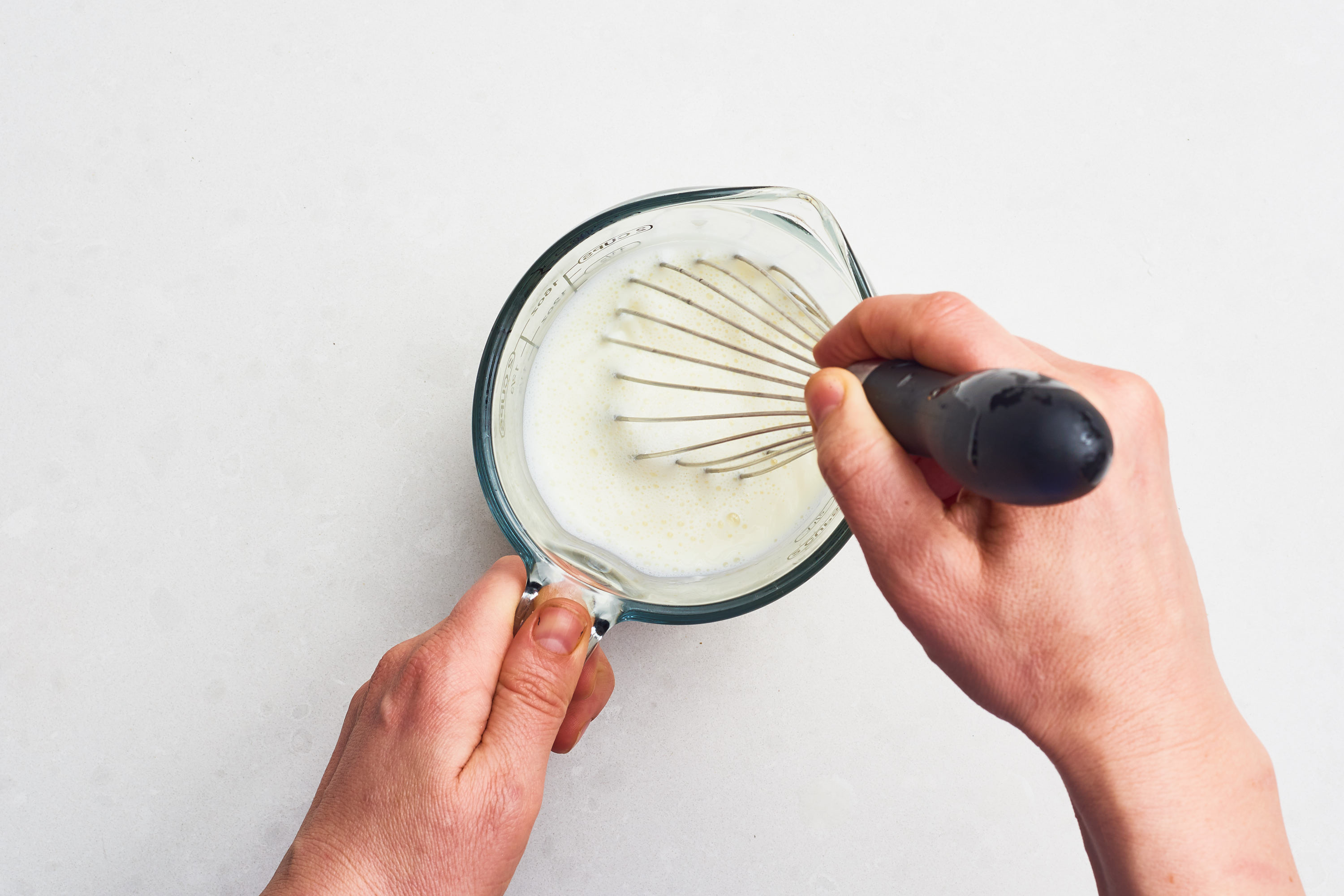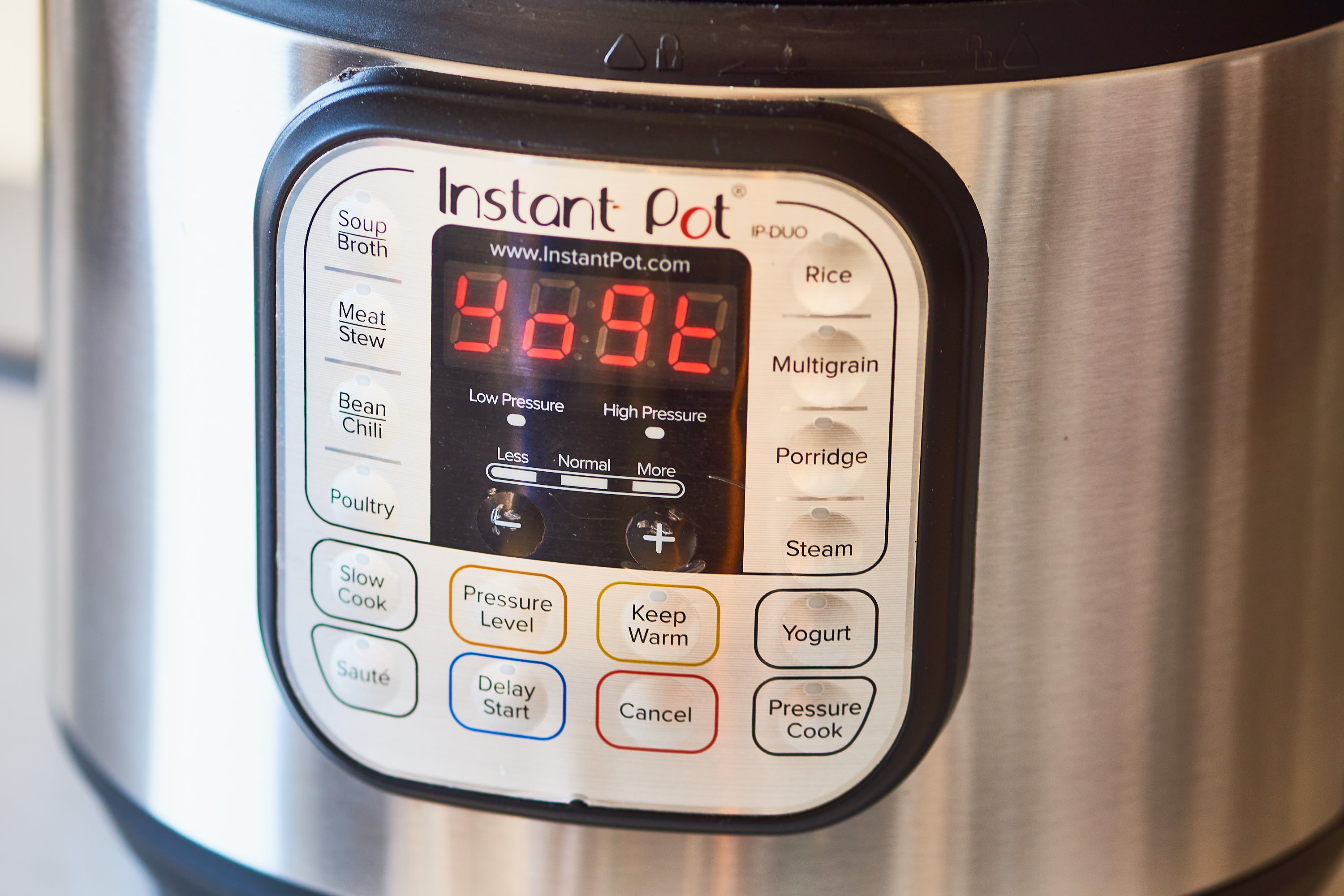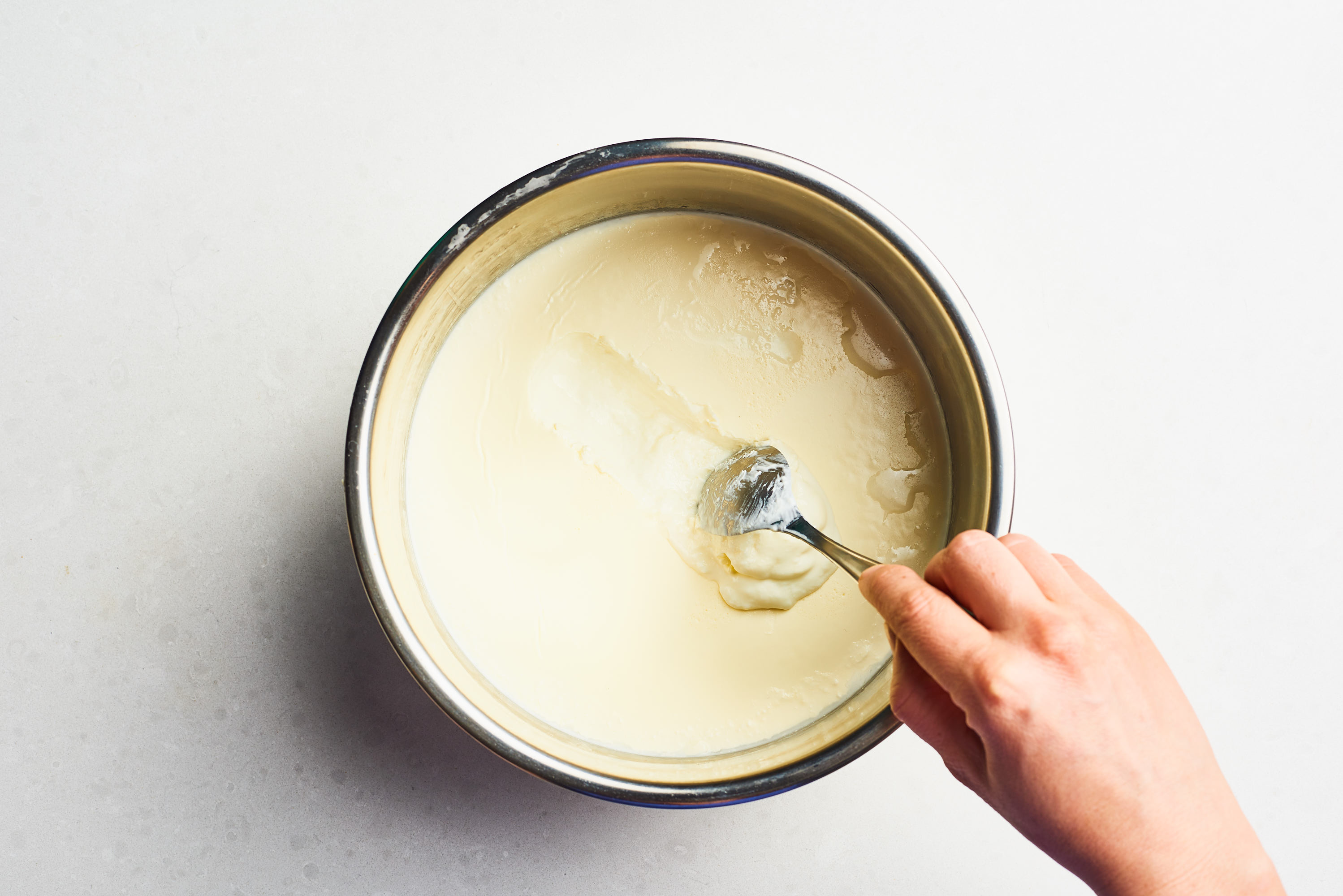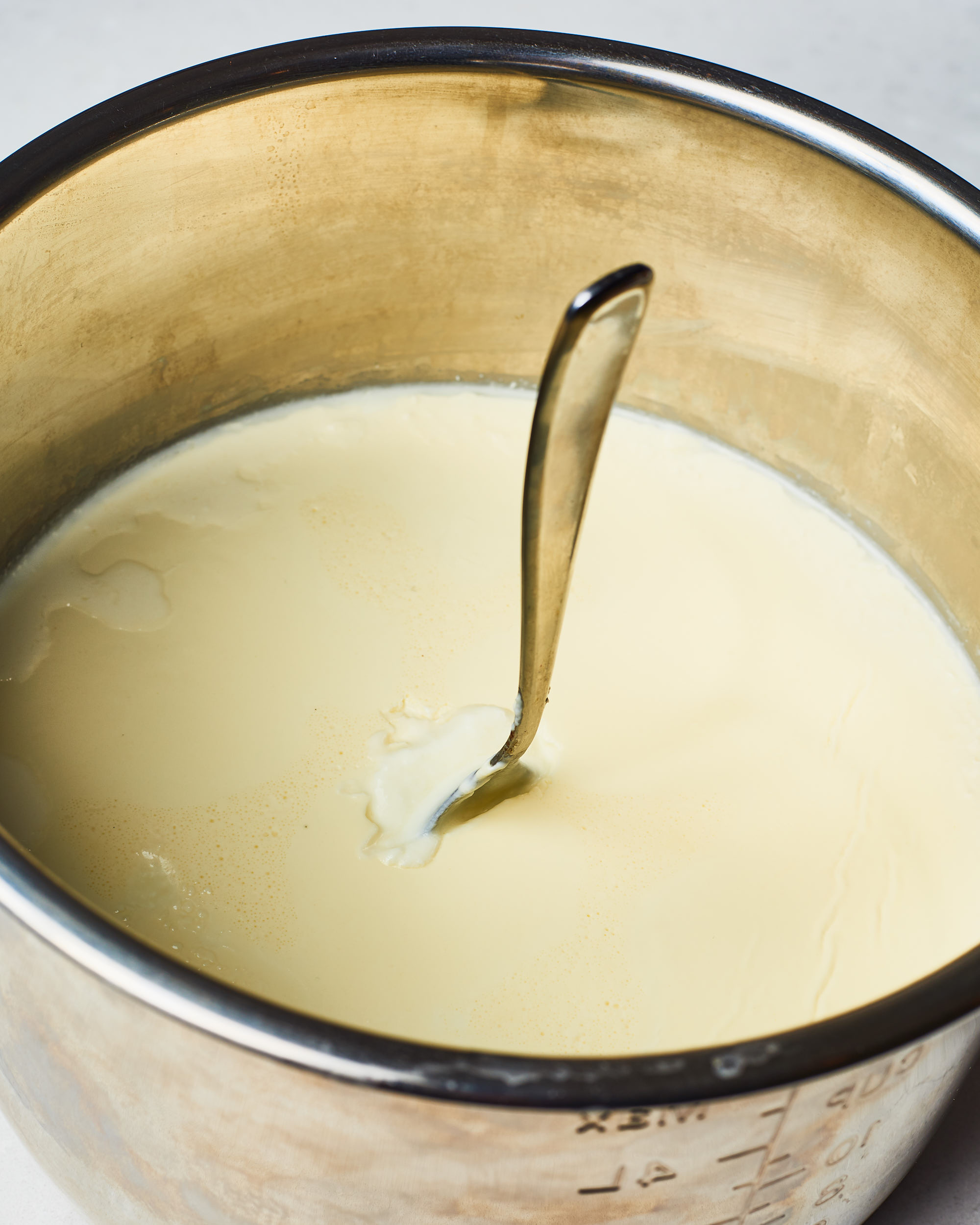 Instant Pot Yogurt
Ingredients
8

cups

milk, preferably whole (but any kind will work)

2

tablespoons

yogurt, labeled "contains live cultures" (not just made with)
Optional add ins:
1/4 to 1/2

cup

sweetened condensed milk

1

cup

heavy cream

1

teaspoon

vanilla extract
Equipment
6 or 8-quart Instant Pot
Thermometer
Whisk
Measuring cups and measuring spoons
Plastic wrap
Instructions
Clean and prep the Instant Pot. Since we're going to be growing a culture in it, it is super important that a 6 or 8-quart Instant Pot's stainless steel, lid, and sealing ring are nice and clean. Hot soapy water and a hot rinse before drying with a clean kitchen towel should do the trick.  

Boil the milk in the Instant Pot. Pour the milk into the Instant Pot. Lock the lid in place but leave the pressure valve open (you can also cover with a glass lid if you have one). Press the yogurt button until it says boil. For most Instant Pots, you'll just need to hit the yogurt button once or twice and then press start. The Instant Pot will use the heating element to bring the milk mixture close to a boil. After 25 to 35 minutes (depending on your model), the Instant Pot will beep indicating the boiling cycle has finished. Stay close as your model make take more or less time to come to temperature.

Check the milk's temperature, and then cool to 110°F. Our goal in boiling isn't 212°F but rather 180°F or above. Use a thermometer to test the milk's temperature. If you've got 180°F, remove the insert and let cool at room temperature for about an hour. Alternatively, you can cool the mixture by filling your sink with ice water and gentle submerging the bottom of the insert in the ice water — this will take about 10 minutes. Your goal temperature for cooling is 110°F.

Mix 1 cup of warm milk with the starter yogurt and add sweeteners or flavorings. Return the insert to the Instant Pot (make sure the bottom is dry if you used the water cooling method). With a clean ladle, ladle off about a cup of the warm milk into a small bowl or measuring cup with a spout. Add the yogurt and whisk to combine. Return the yogurt mixture to the Instant Pot and whisk gently to combine. If you're sweetening or flavoring your yogurt, this is also the time to add those optional ingredients.

"Cook" on the yogurt setting for 6 to 10 hours. Lock the lid in place but leave the pressure valve open again. Hit the yogurt button once more until it reads 8:00, then press start. This will begin a count up clock on the incubation period. After about 3 hours the yogurt will begin to thicken. Start checking the thickness and flavor at about 6 hours by gently dipping a spoon into the yogurt. Avoid mixing the yogurt while it cooks, or you'll have very loose yogurt. 8 hours of cooking will yield perfectly thickened and delightfully tangy yogurt — about what you'd expect from typical whole-milk yogurt. You can continue to cook the yogurt for 2 hours more for thicker, tangier yogurt.

Refrigerate the yogurt in the Instant Pot insert for 4 hours or overnight. Remove the insert and lightly cover with plastic wrap. Refrigerate until chilled through, at least 4 hours or overnight, the yogurt will thicken slightly more when chilled. Transfer to airtight containers for long-term airtight storage. Remember to save some of this yogurt if you plan on making more yogurt in the near future.
Recipe Notes
Storage: The yogurt can be refrigerated for up to 2 weeks.
Source: Read Full Article