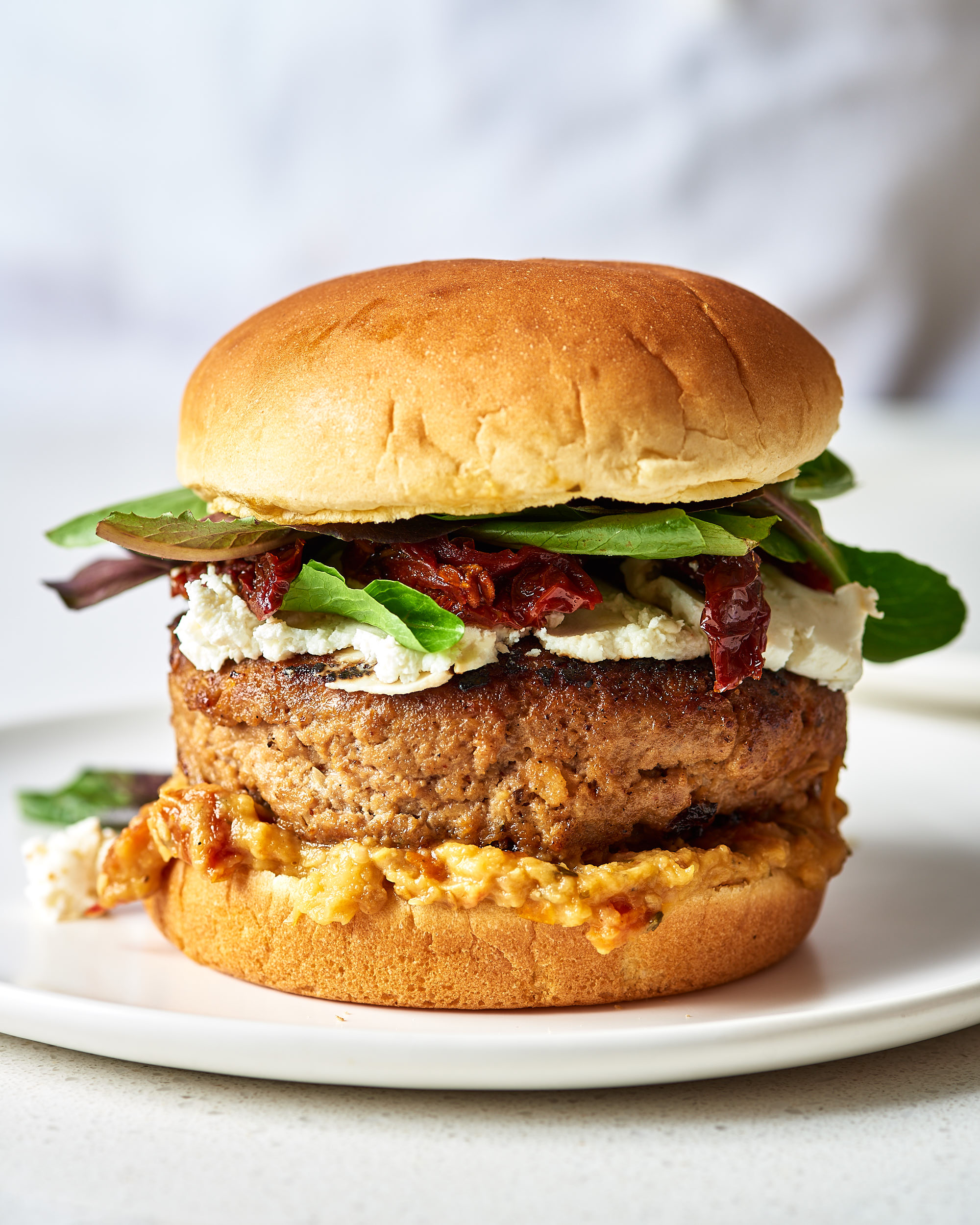 When it comes to buying chicken, we're quick to pick up a pack of thighs, breasts, legs, or even a whole bird. But to do so would mean overlooking an inexpensive, delicious, and super-versatile item in the chicken case: ground chicken. Made with breasts, thighs, or a combo of both, this mild-mannered meat can be used in many of the ways you'd use other types of ground meat. In fact, it's an easy swap for ground turkey.
Here are 10 totally delicious ways to put ground chicken to work.
1. Sun-Dried Tomato Chicken Burger
If there's one thing to keep at the top of your list of things to make with ground chicken, it should definitely be burgers. And why keep it classic, when you can load up the bun with baba ganoush, goat cheese, and sun-dried tomatoes?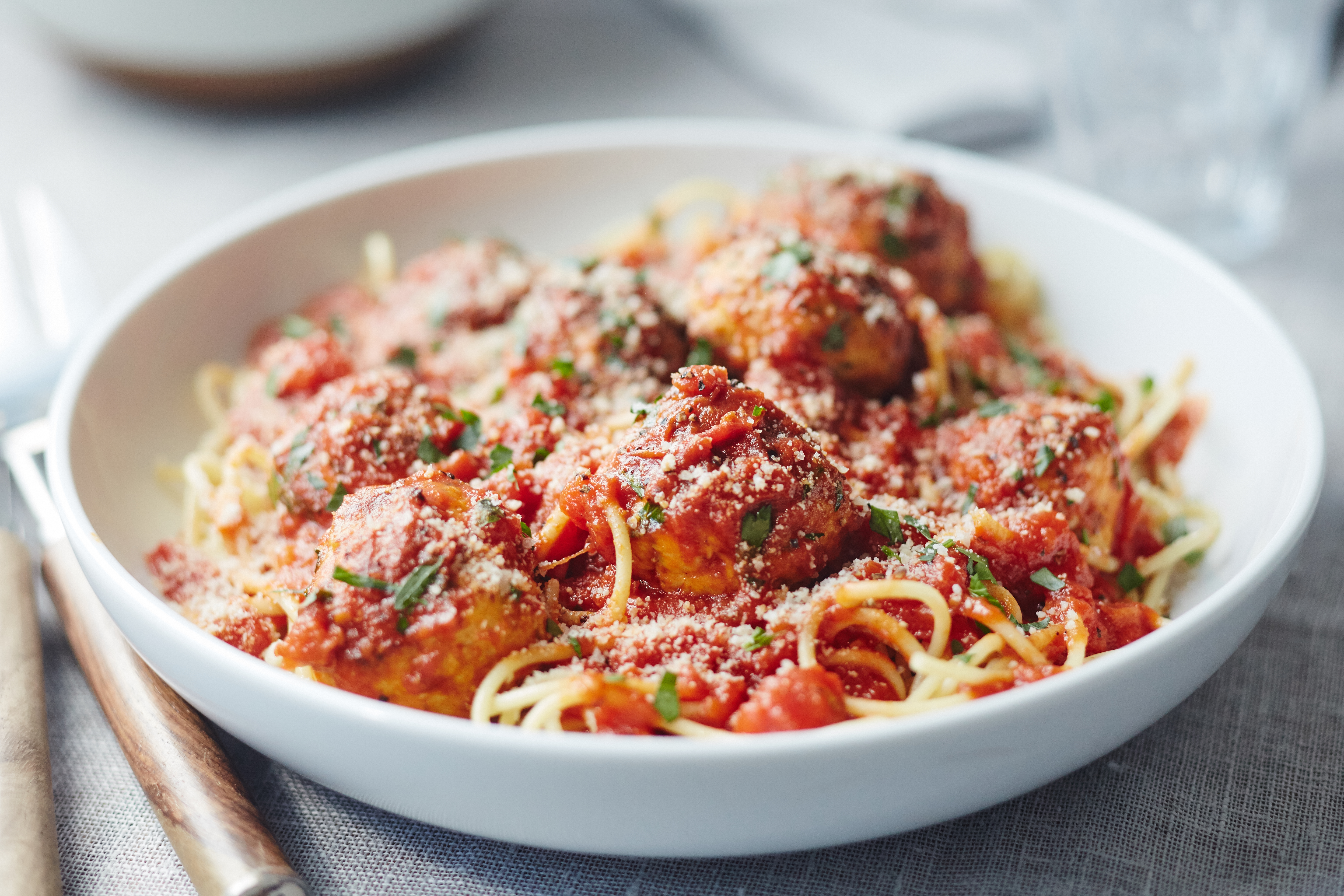 2. How To Make Juicy Chicken Meatballs
These meatballs are everything you love about traditional meatballs. The trick is adding some extra fat to make sure this lean meat stays super juicy.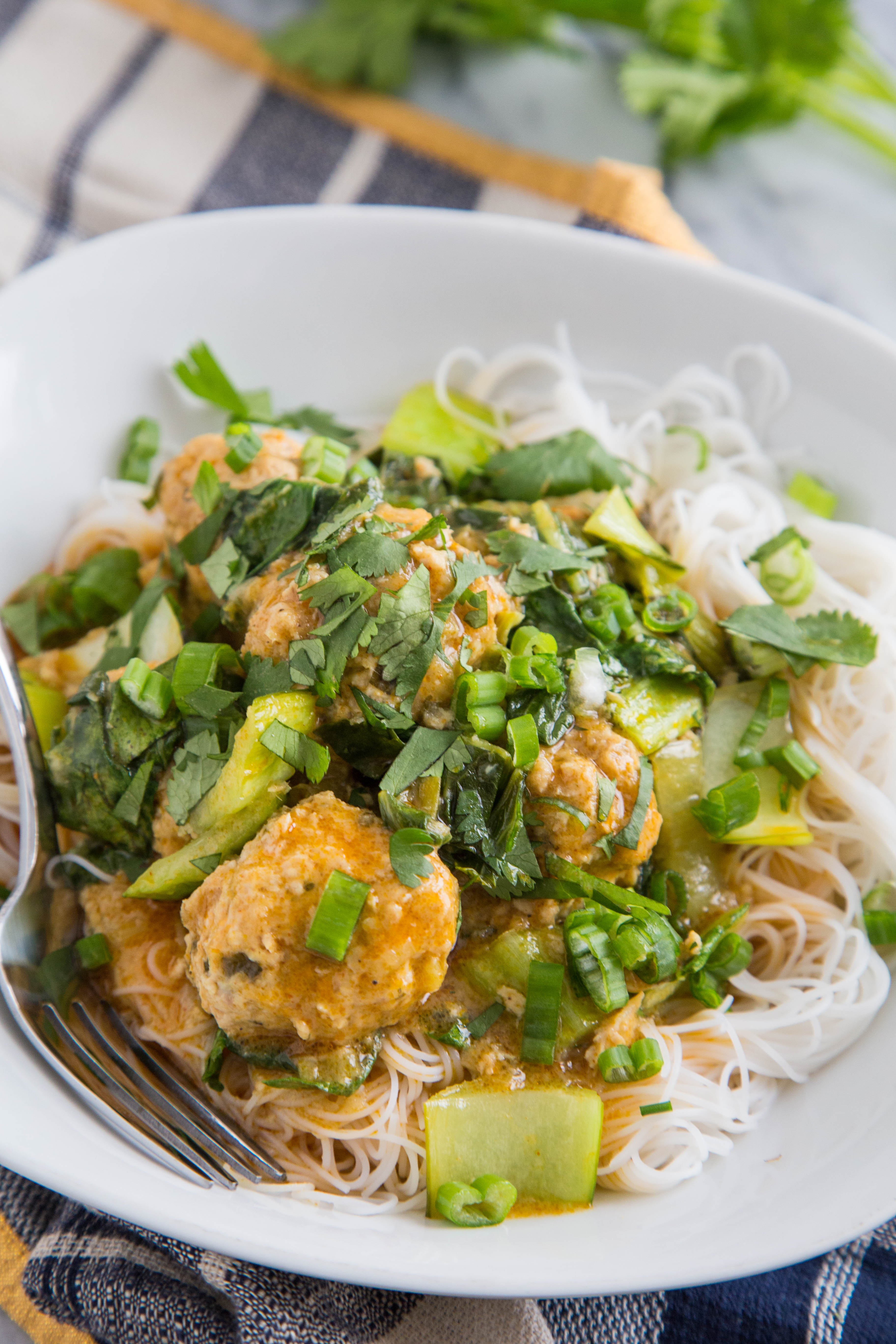 3. Thai Chicken Meatballs with Coconut Curry Sauce
A slew of Thai-inspired ingredients — curry paste, coconut milk, ginger, and fresh herbs — bring big flavor to this batch of saucy chicken meatballs.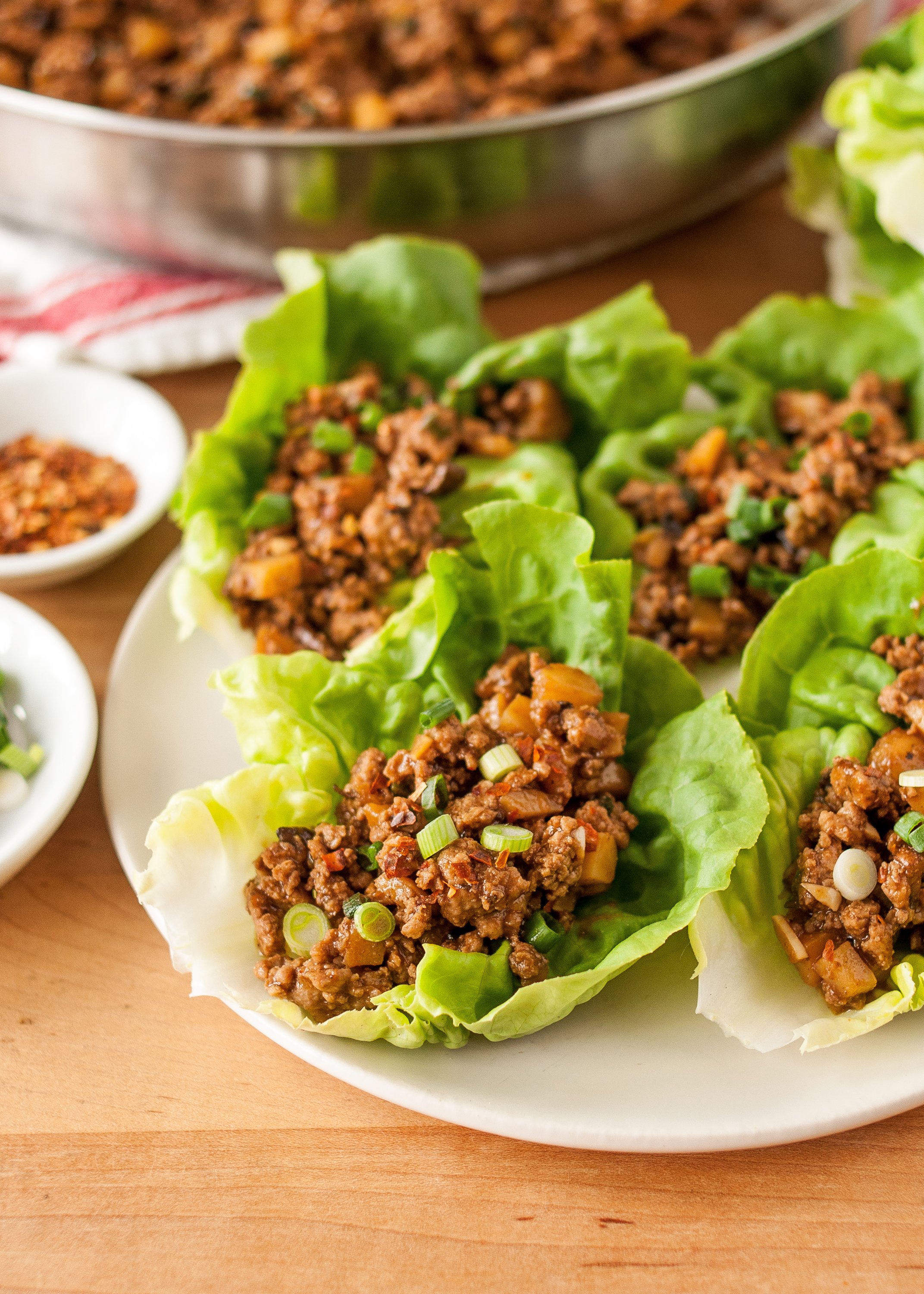 4. How To Make Chicken Lettuce Wraps
Get a head start on dinner by cooking the restaurant-inspired meat filling during meal prep, so all that's left to do is reheat. Stick with the sturdy leaves of butter or Bibb lettuce to hold lots of filling.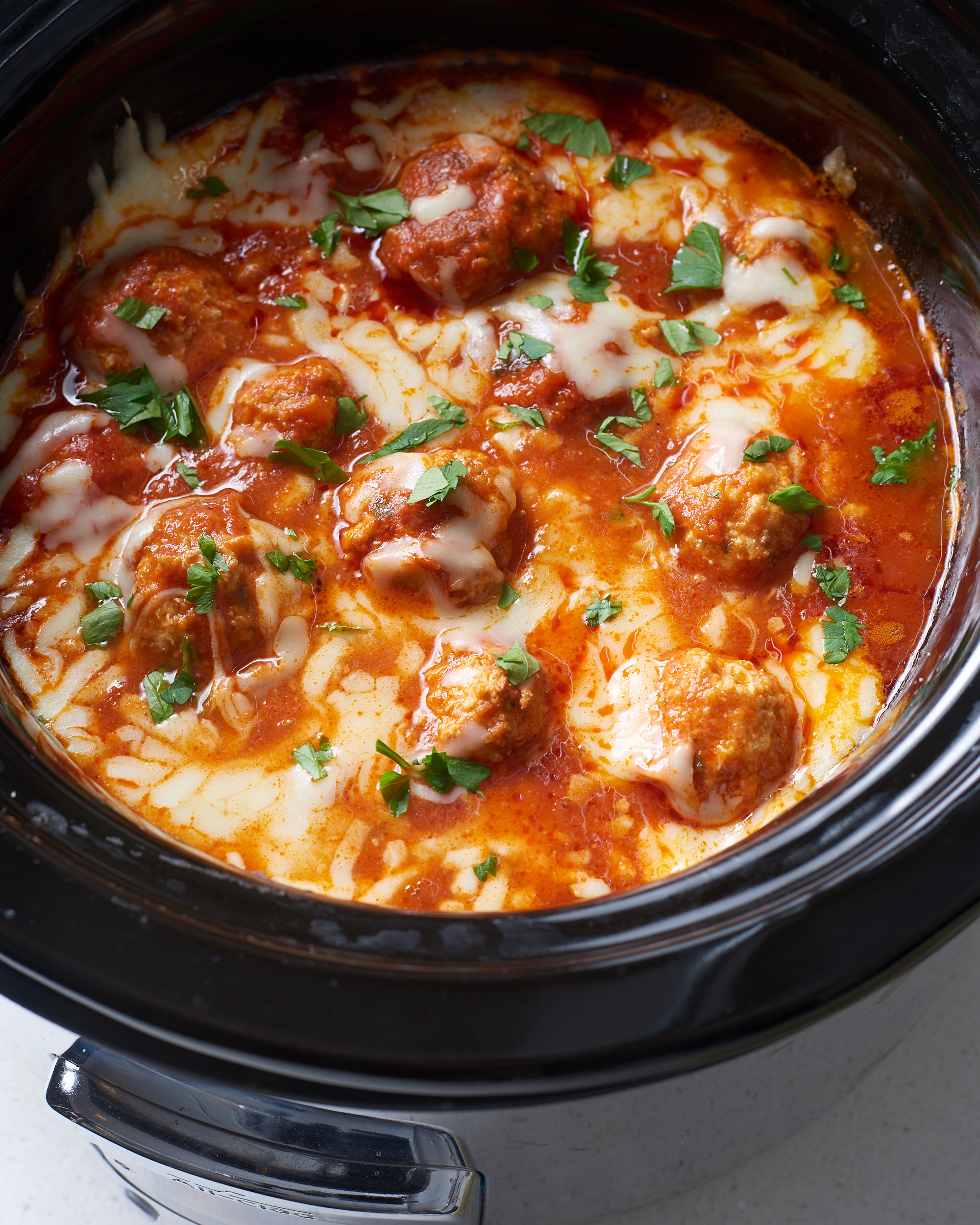 5. Slow Cooker Chicken Parm Meatballs
Just like you'd expect from classic chicken Parm, these juicy, slow-cooked meatballs don't skimp on the sauce or the melted mozzarella. Serve them up on a roll or pile them on a plate of pasta.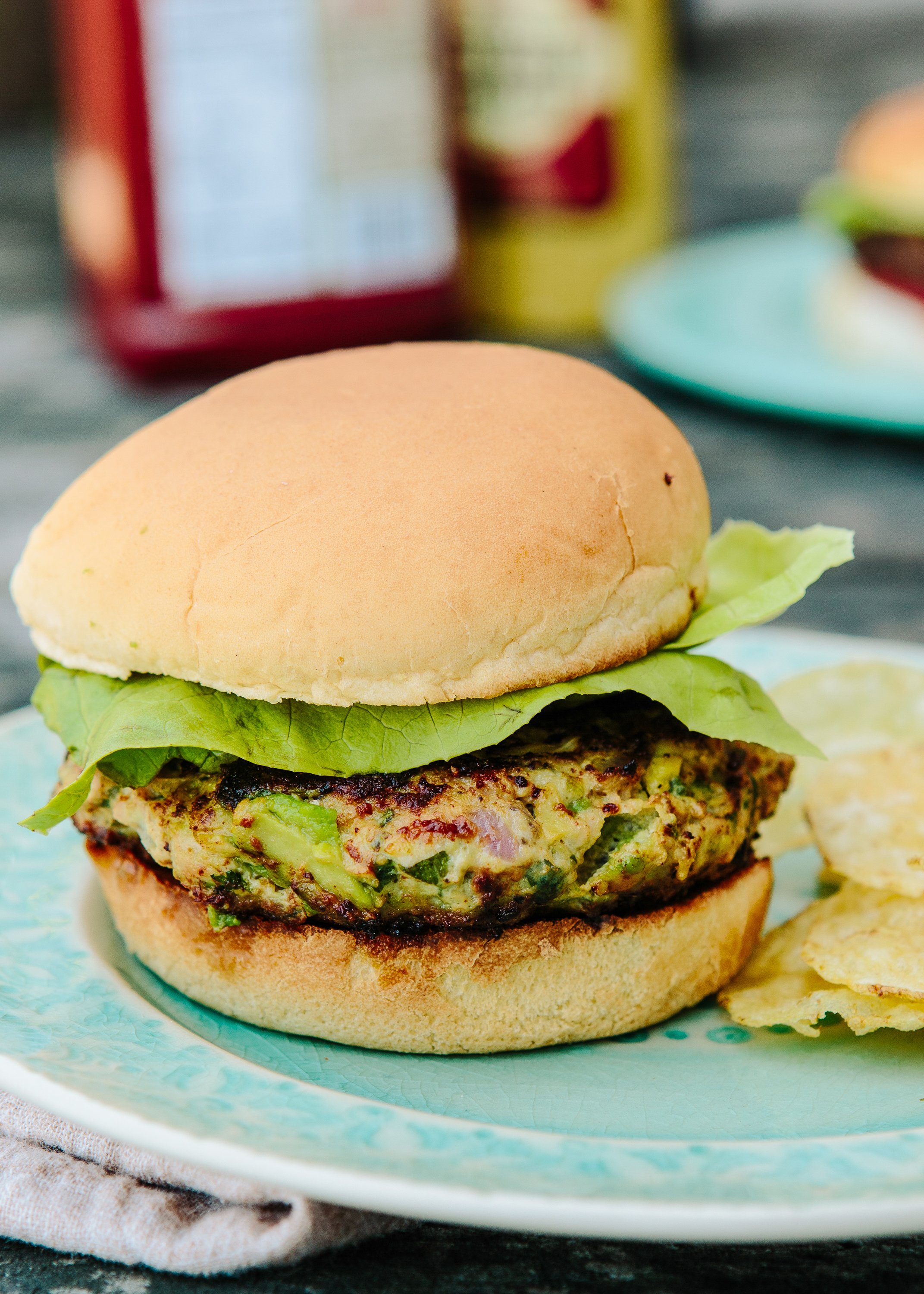 6. Chicken Guacamole Burgers
Fatty avocado is our favorite ingredient to give these mild-mannered burgers extra flavor and keep them extra juicy.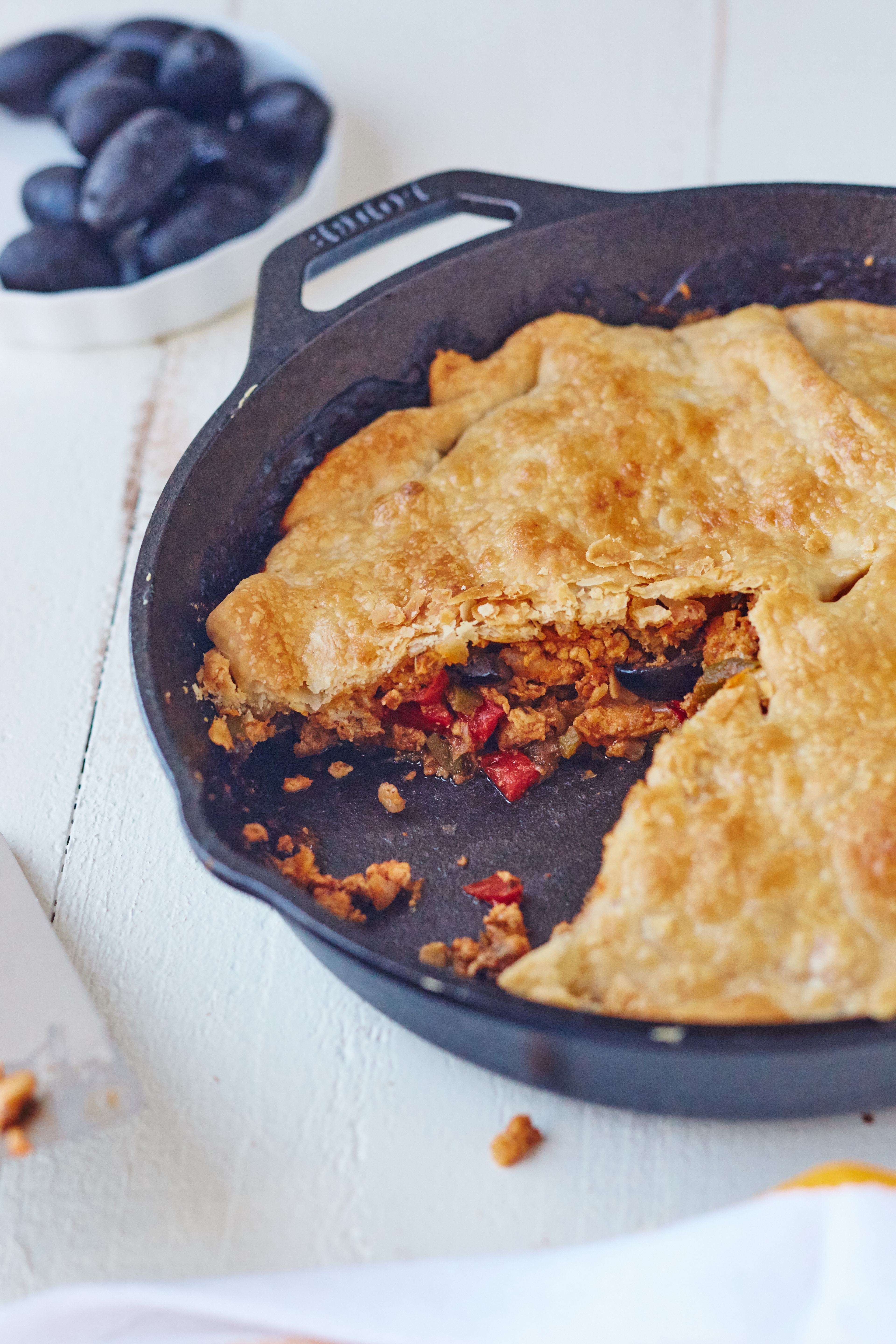 7. Skillet Chicken Empanada Pie
Inspired by handheld empanadas, this weeknight version keeps things super simple by opting for a skillet and a package of store-bought pie dough.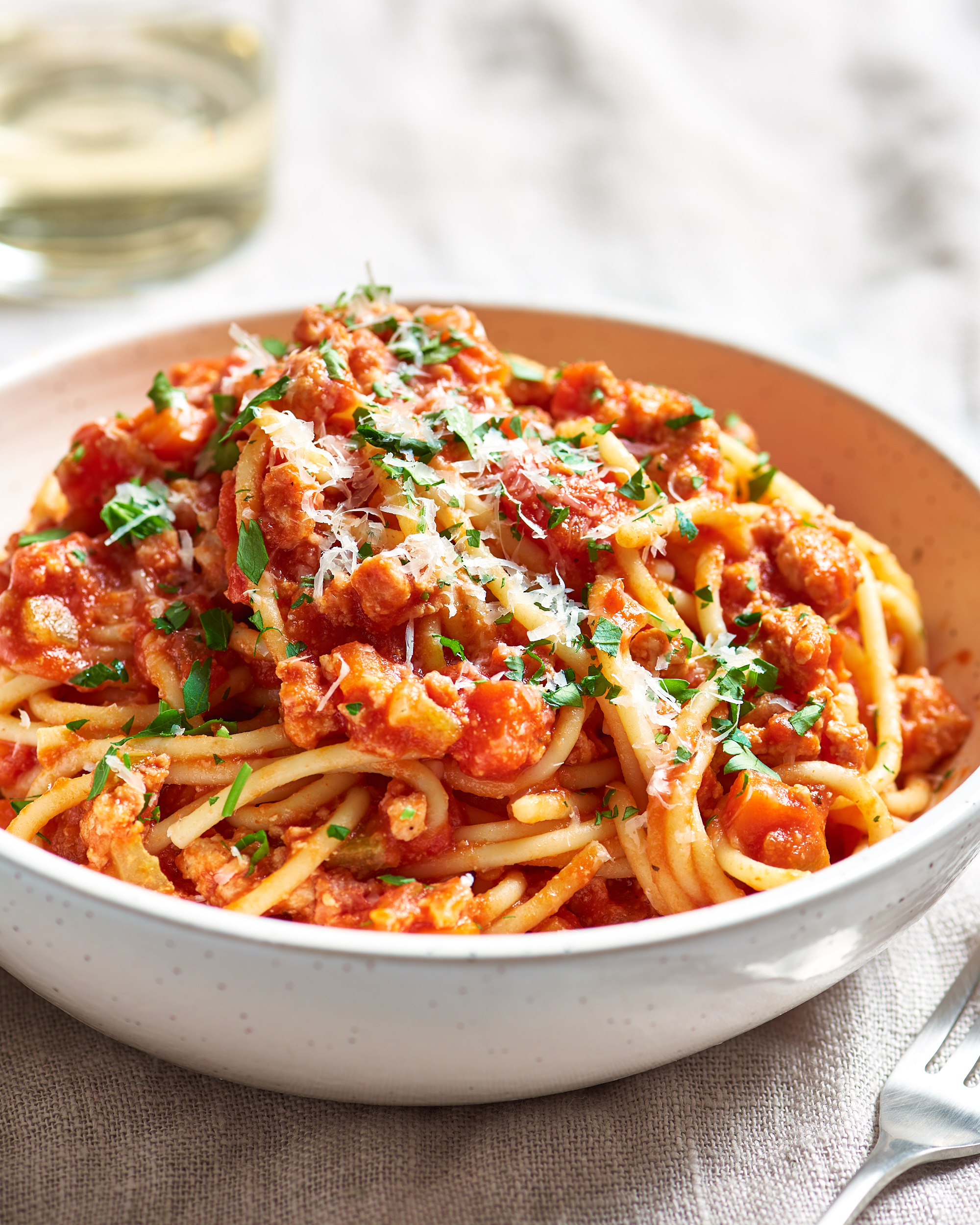 8. The Best Ground Chicken Meat Sauce
As I mentioned, ground chicken makes a great substitute for ground turkey, and there's nowhere I love this swap more than a hearty meat sauce.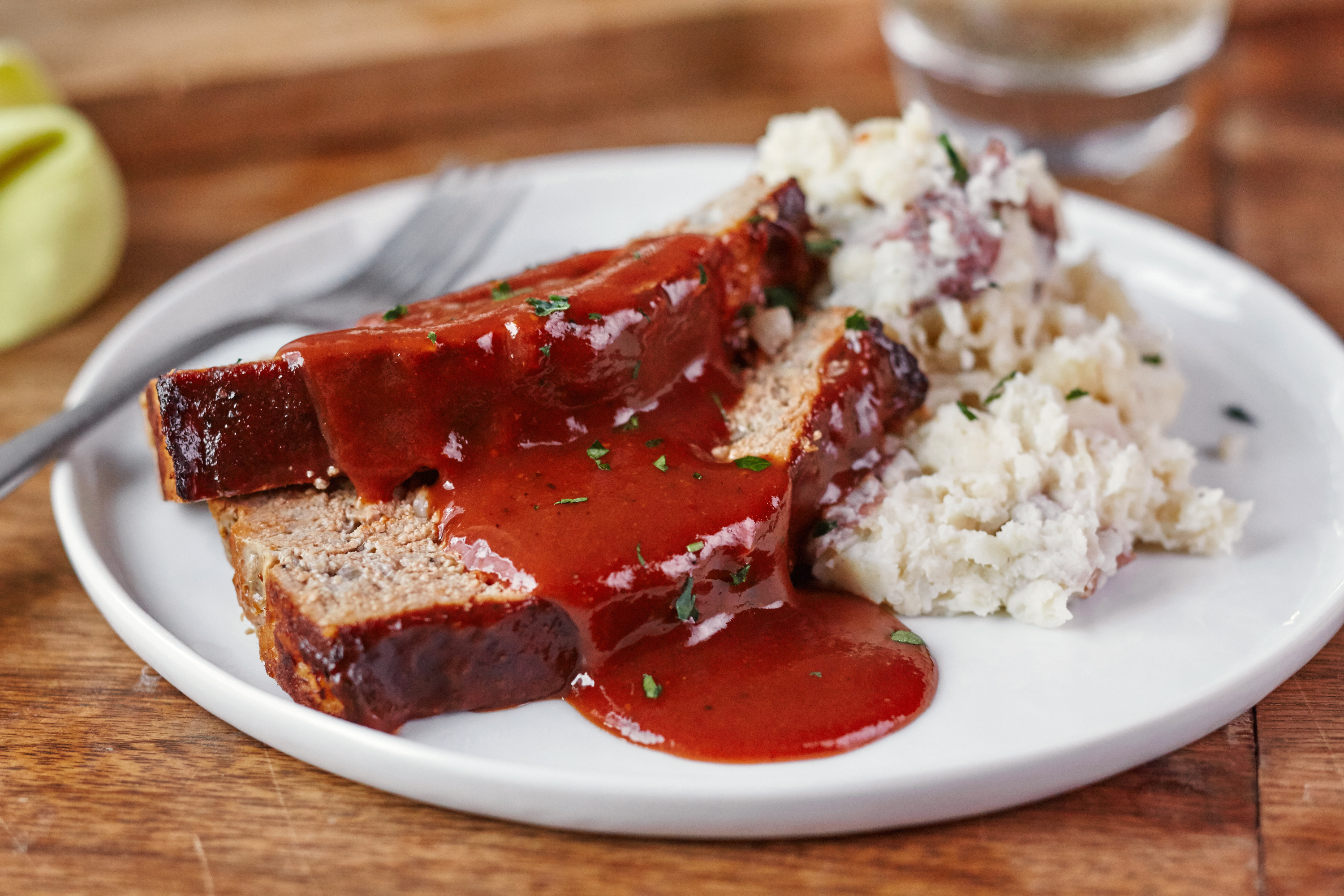 9. Barbecue Chicken Meatloaf
Mixing plenty of tangy BBQ sauce into the meat is the secret to keeping this meatloaf moist and packed with flavor.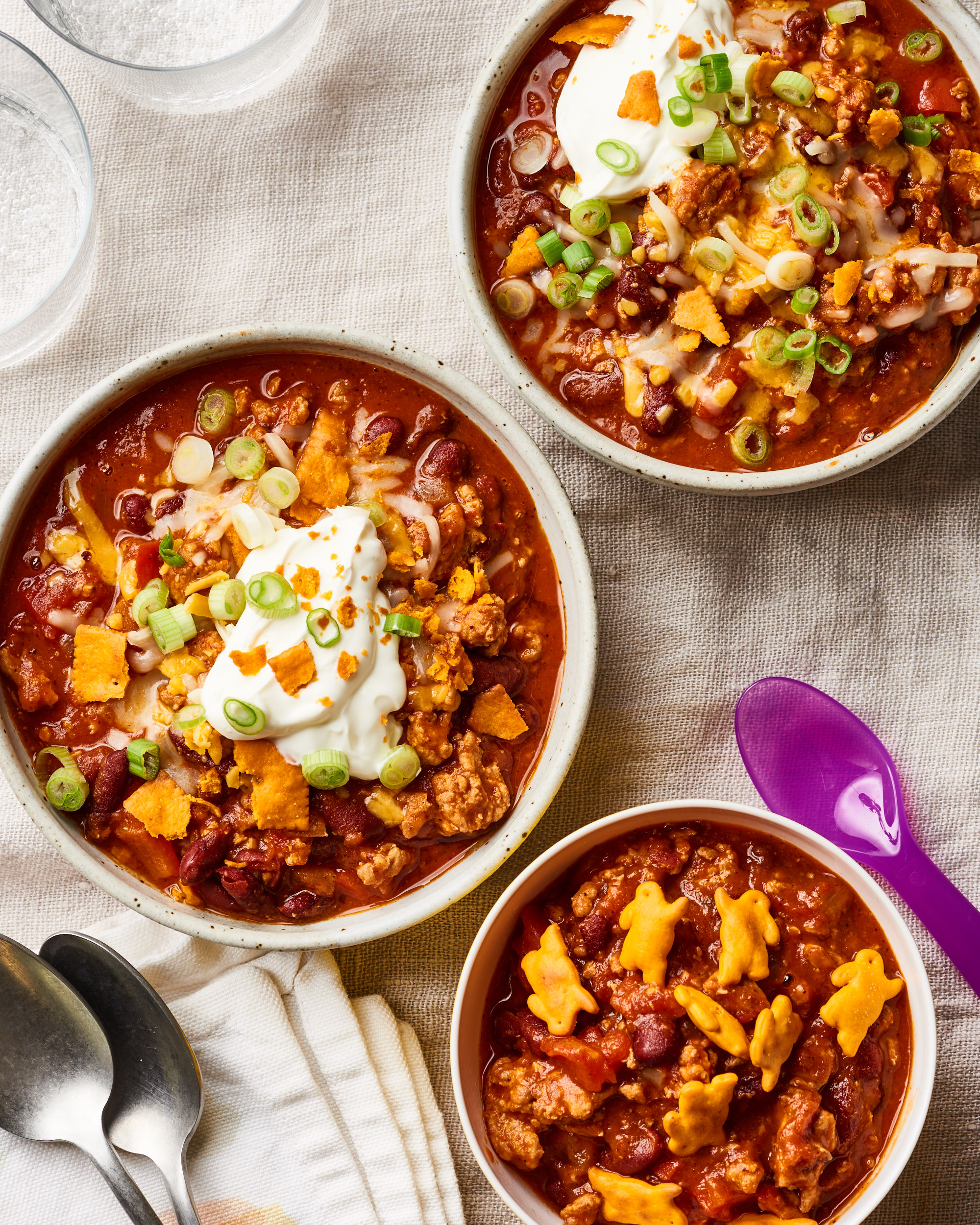 10. How To Make the Easiest Classic Turkey Chili
There's still plenty of time to get your chili fix before spring rolls around. Just swap the turkey for ground chicken in this version!
Source: Read Full Article