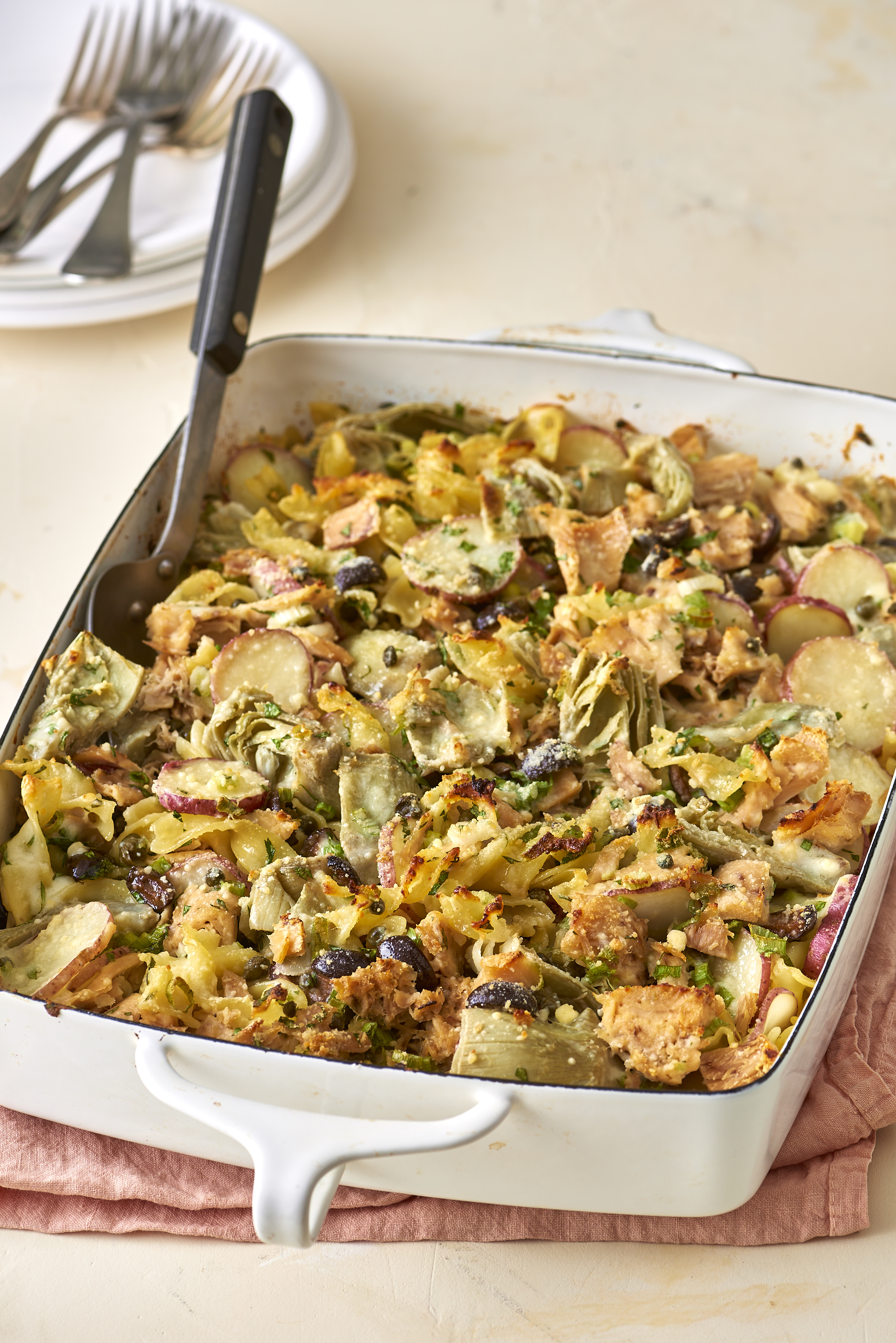 If you're observing Lent, then you've been abstaining from eating meat on Fridays. And with about a month left to go, you may be starting to feel like you need a little inspiration. These 10 dinner ideas are centered around vegetables, beans, and seafood, making them perfect options for Lent — although they're so tasty that they could become new favorites you'll cook all year long!
1. Mediterranean Tuna Noodle Casserole
This lightened-up take on classic tuna-noodle casserole is inspired by Niçoise salad. It swaps the canned soup for a quick milk- and flour-based sauce, and is filled with artichokes, olives, capers, and potatoes.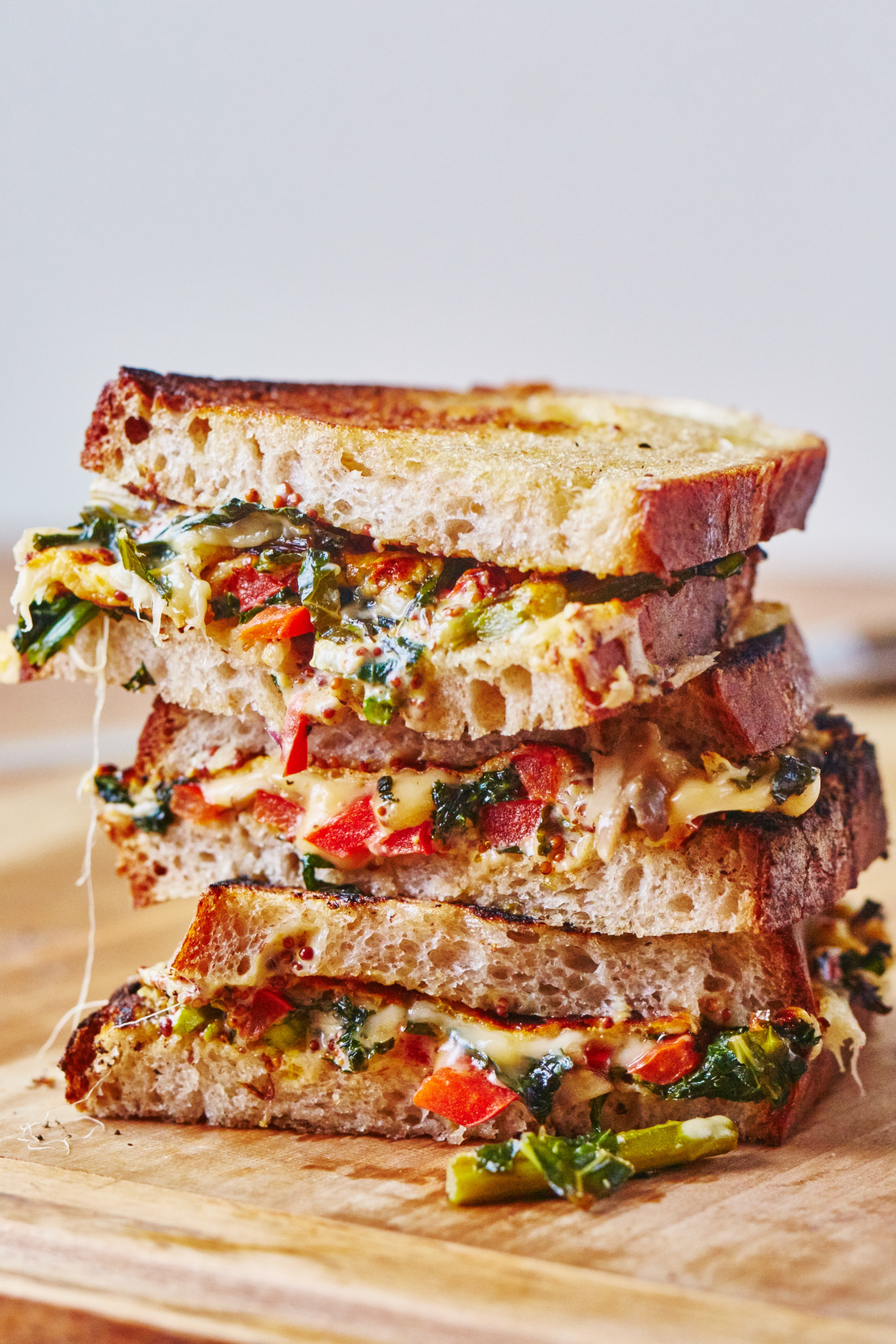 2. Cheesy Vegetable Melts
Don't feel limited to the vegetables called for in this recipe. Here's your opportunity to clear out whatever is languishing in your crisper drawer and turn it into a satisfying meal.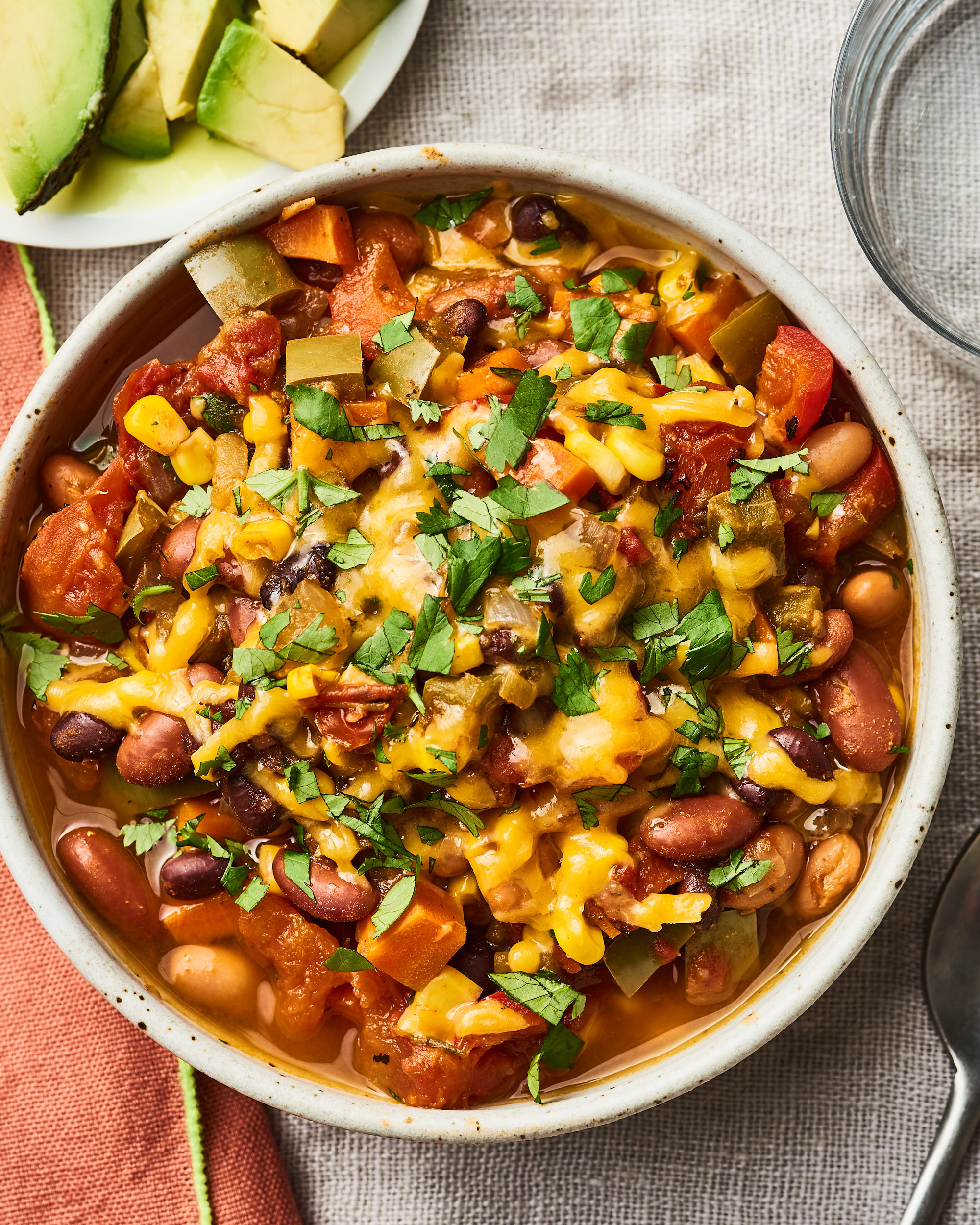 3. How To Make the Very Best Vegetarian Chili
Pick your favorite bean (pinto, black, kidney, or garbanzo) to make this hearty meatless chili. Or combine a few different types depending on what cans you have in the pantry.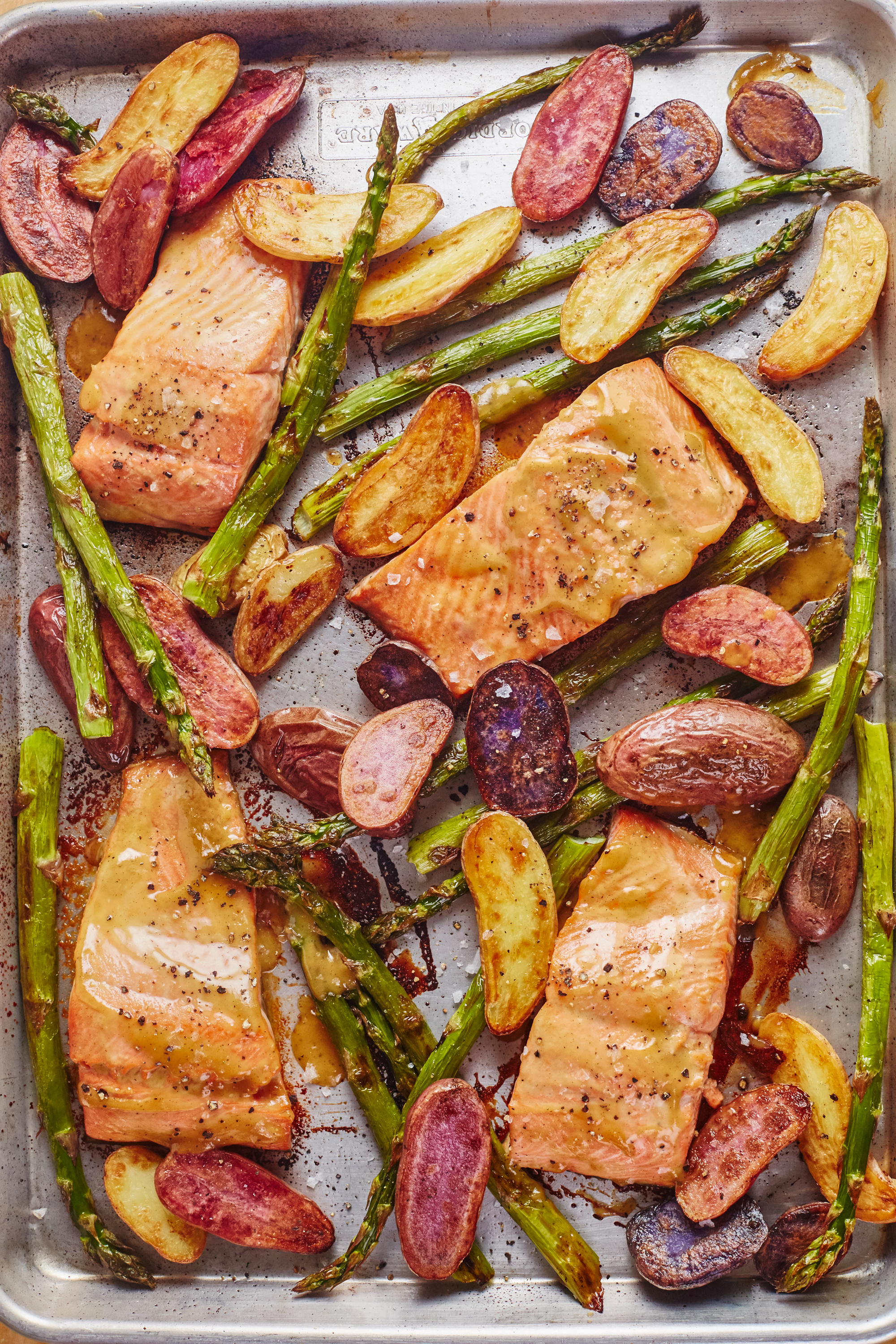 4. Sheet Pan Mustard Maple Salmon with Potatoes and Asparagus
A simple glaze of Dijon mustard, maple syrup, and apple cider vinegar turns a quick sheet pan supper into something that feels special.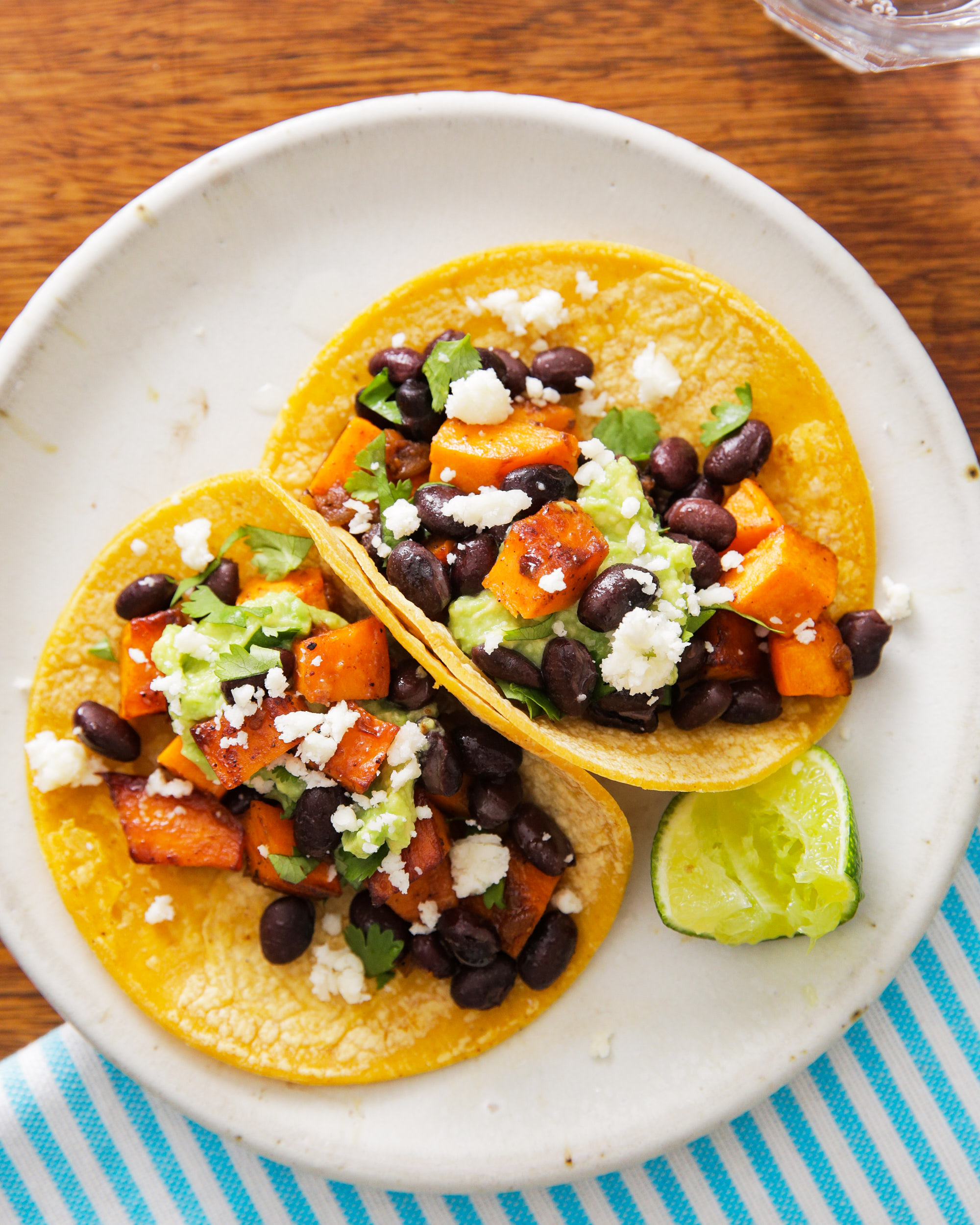 5. Black Bean and Sweet Potato Tacos
While serving these colorful tacos with crumbled feta or cotija cheese is optional, we think serving them with plenty of creamy guacamole isn't.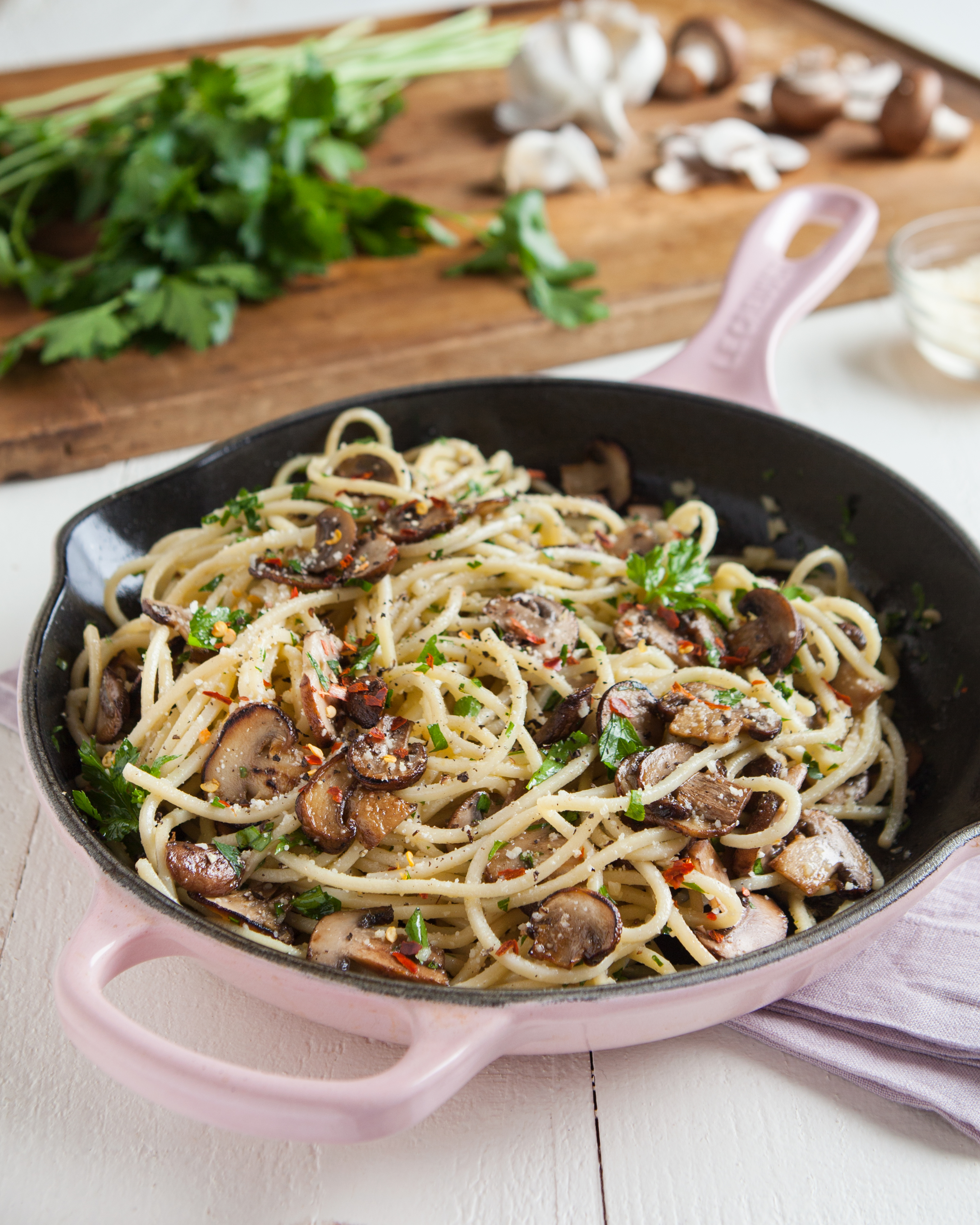 6. Mushroom and Garlic Spaghetti Dinner
This meatless pasta is full of savory, almost-meaty flavor, thanks to loads of umami-rich mushrooms, garlic, and grated Parmesan cheese.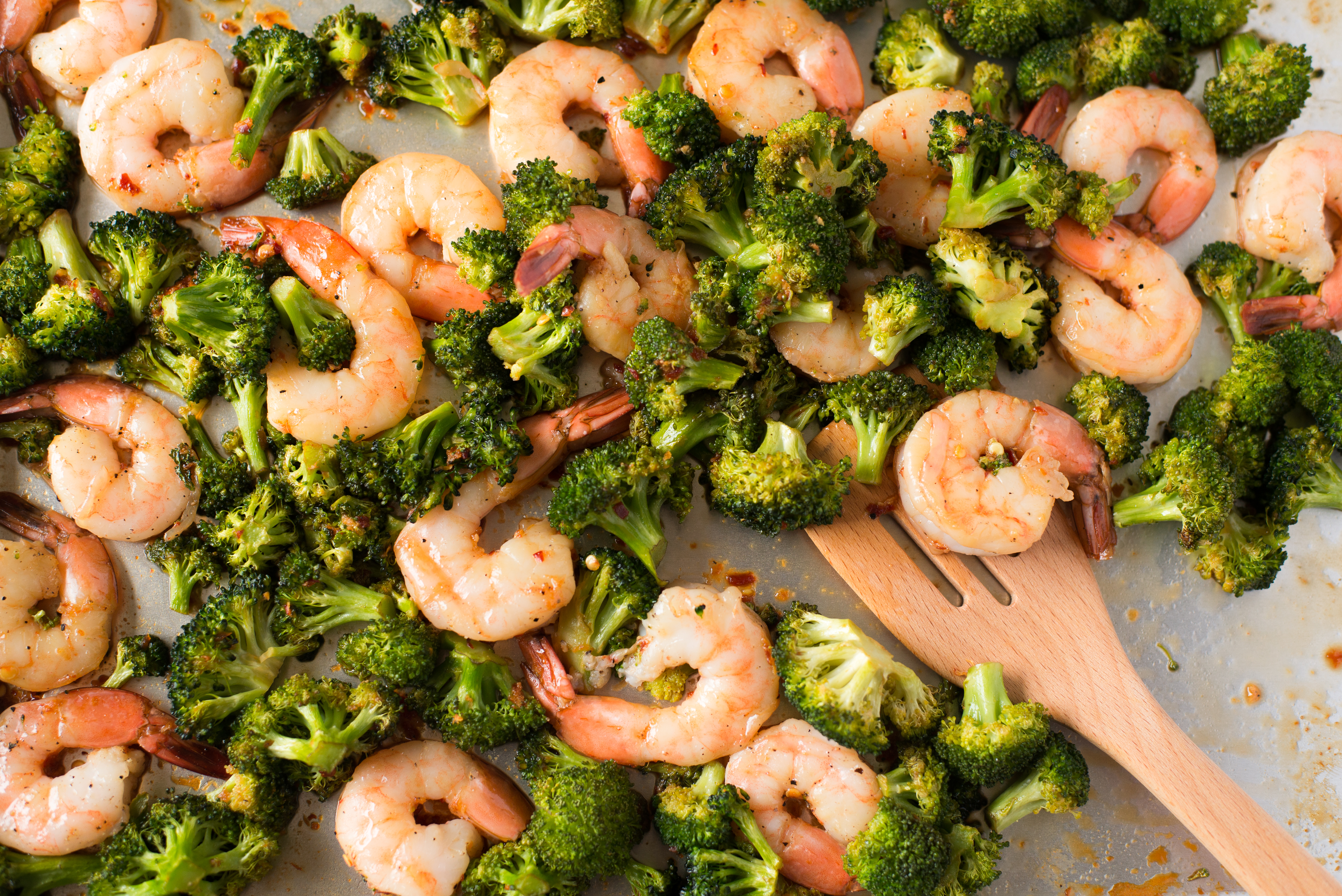 7. Easy Sheet Pan Chili Garlic Roasted Shrimp and Broccoli
You'll want to have cooked rice ready to go when preparing this sheet pan meal, as it comes together so quickly you won't have time to do it while it's being made.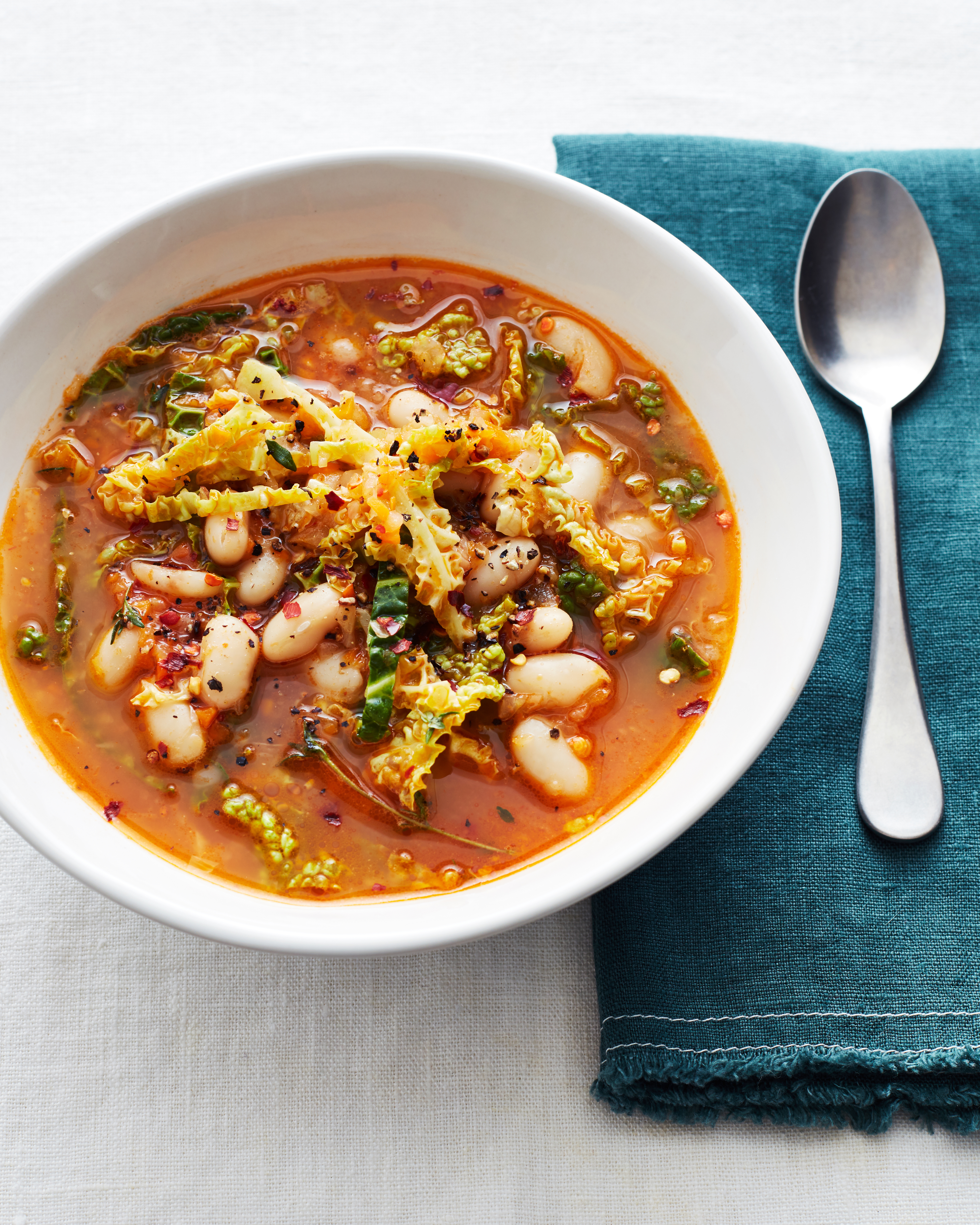 8. Easy Cabbage & White Bean Soup
This humble soup gets a big boost of flavor from a Parmesan rind. The rind lends lots of salty, savory notes into the broth, making it a soup that's much more than the sum of its parts.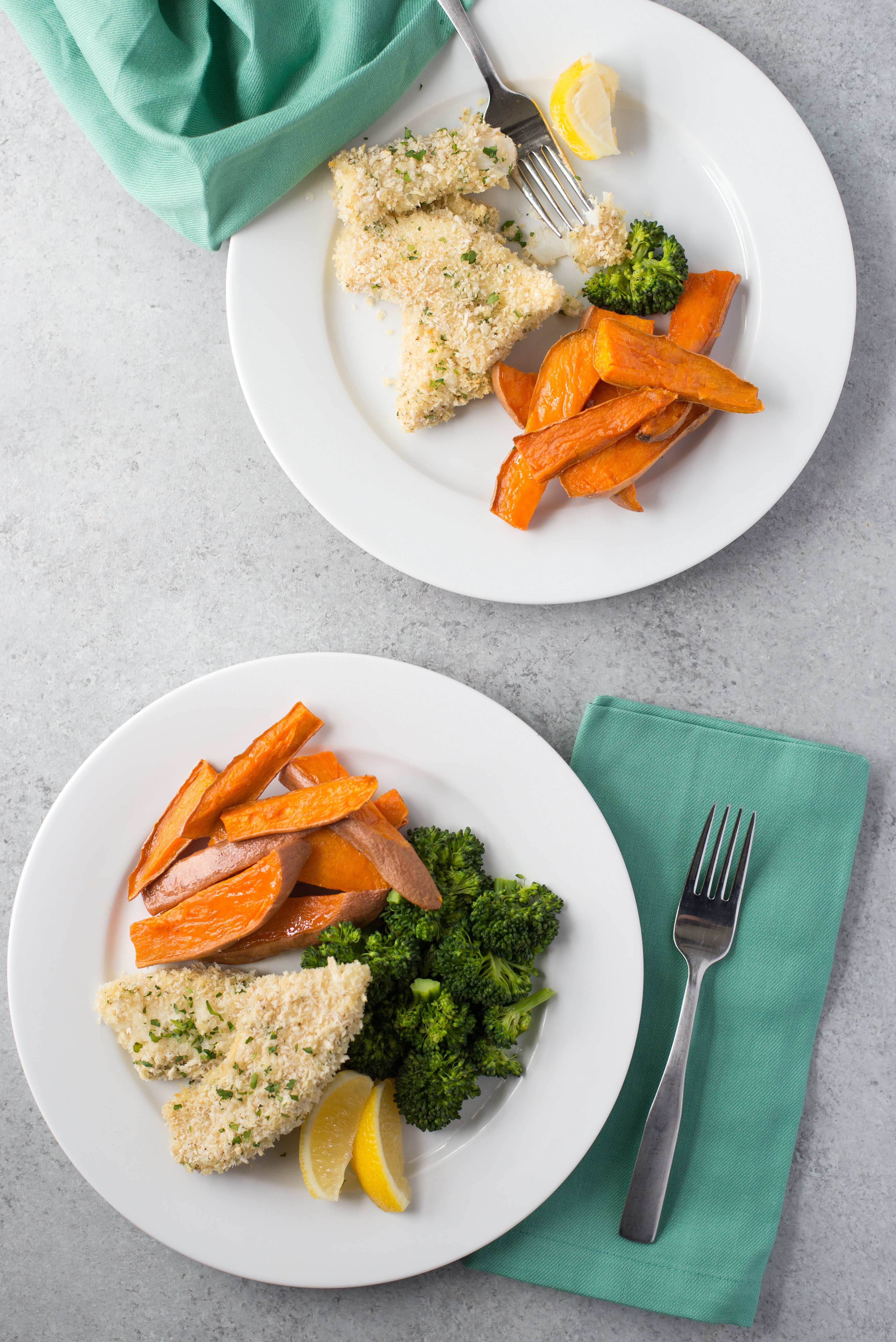 9. Baked Fish Fingers and Sweet Potato Wedges
These kid-friendly fish sticks are much more wholesome than the kind that come in a box. Use whatever white fish is available to you — we especially like cod — and serve them with tartar sauce for dipping.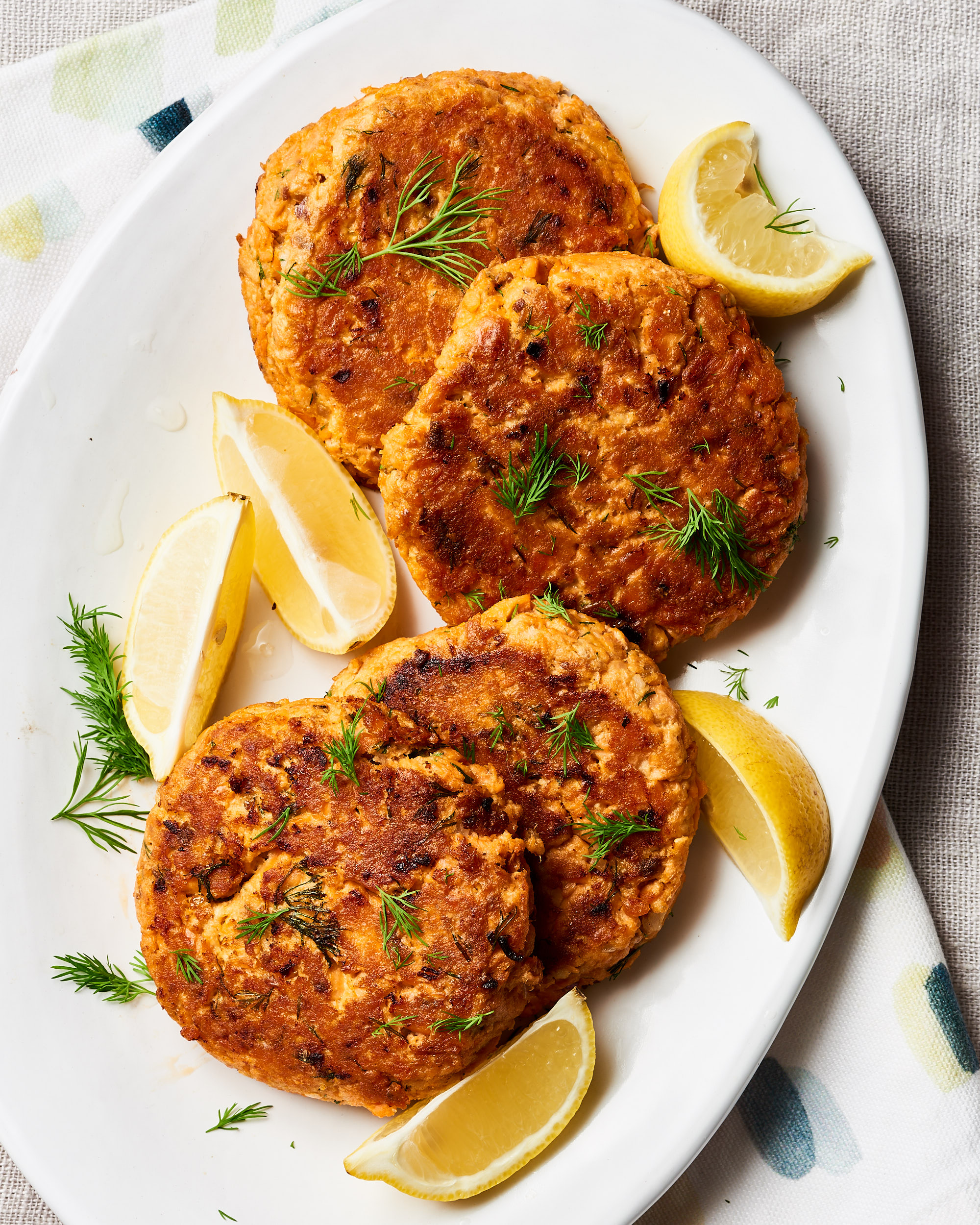 10. How To Make the Absolute Easiest Salmon Patties
Keep a few cans of salmon in your pantry and you'll be able to make these patties at a moment's notice. They're wonderful on their own with just a squeeze of lemon, but also make for a good impromptu fish burger when tucked inside a bun with a swipe of mayo.
Source: Read Full Article