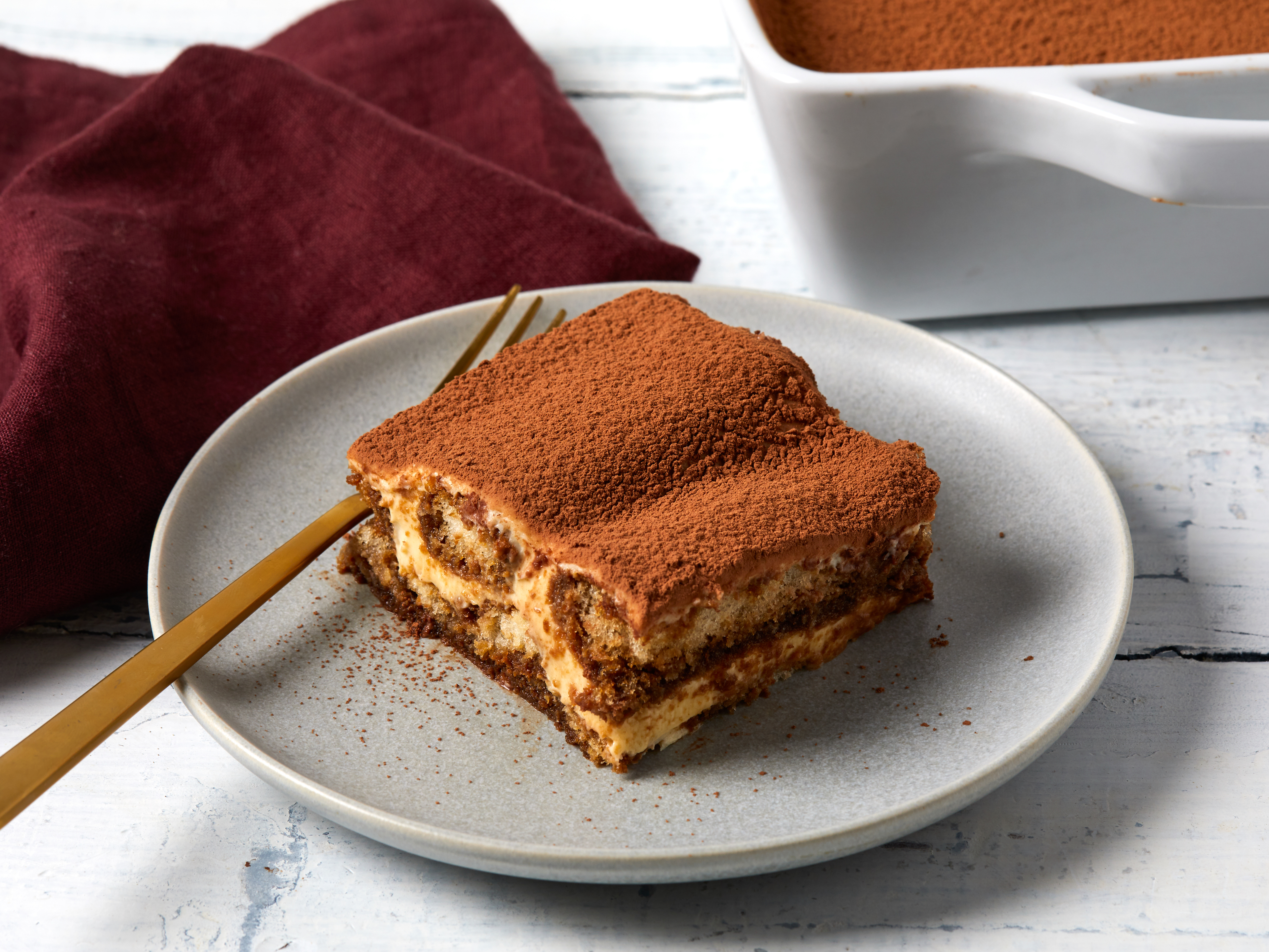 Photo By: Lucy Schaeffer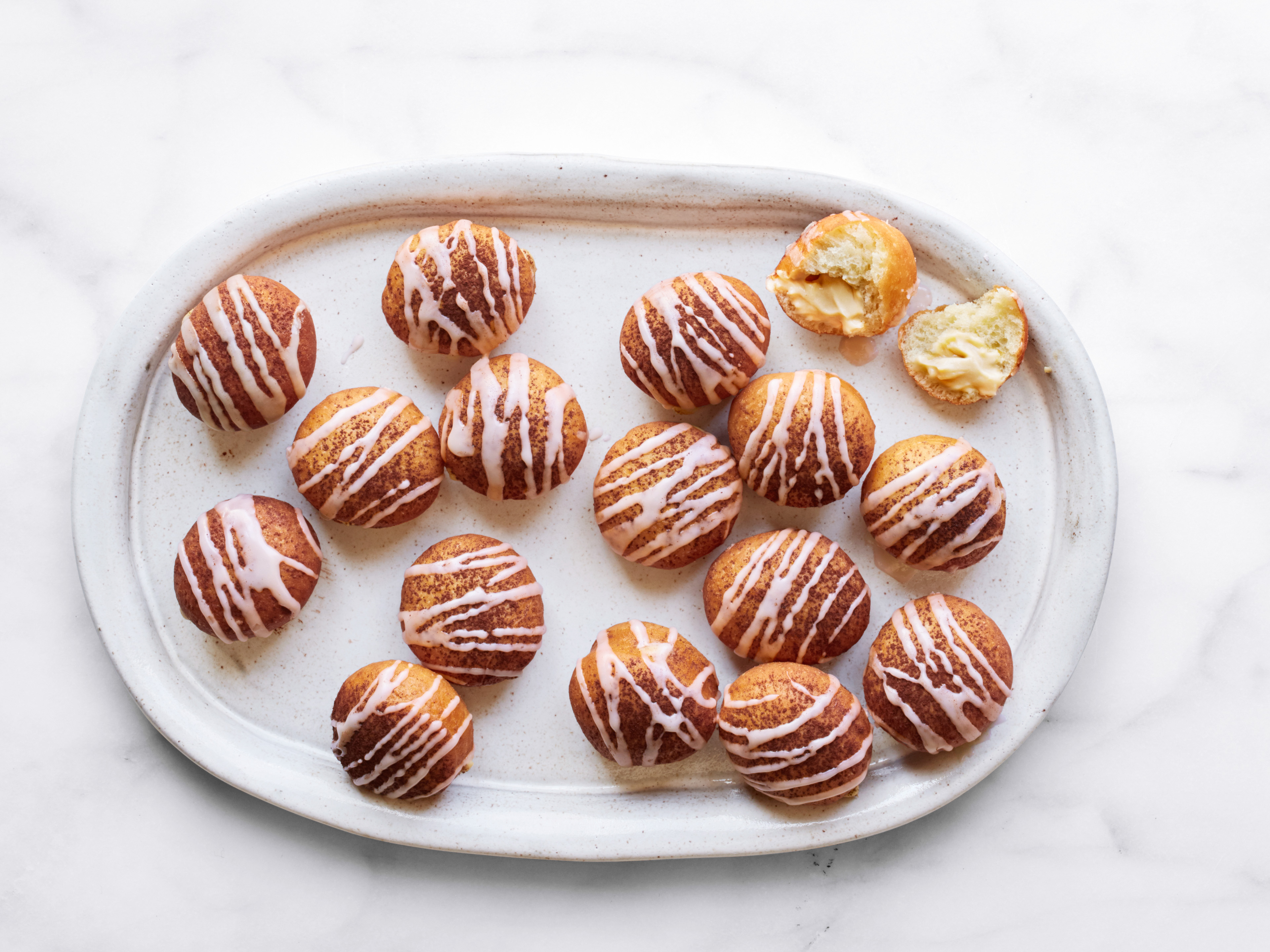 Photo By: Con Poulos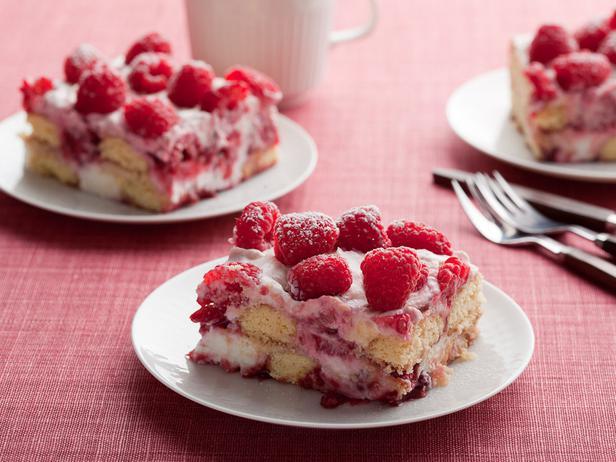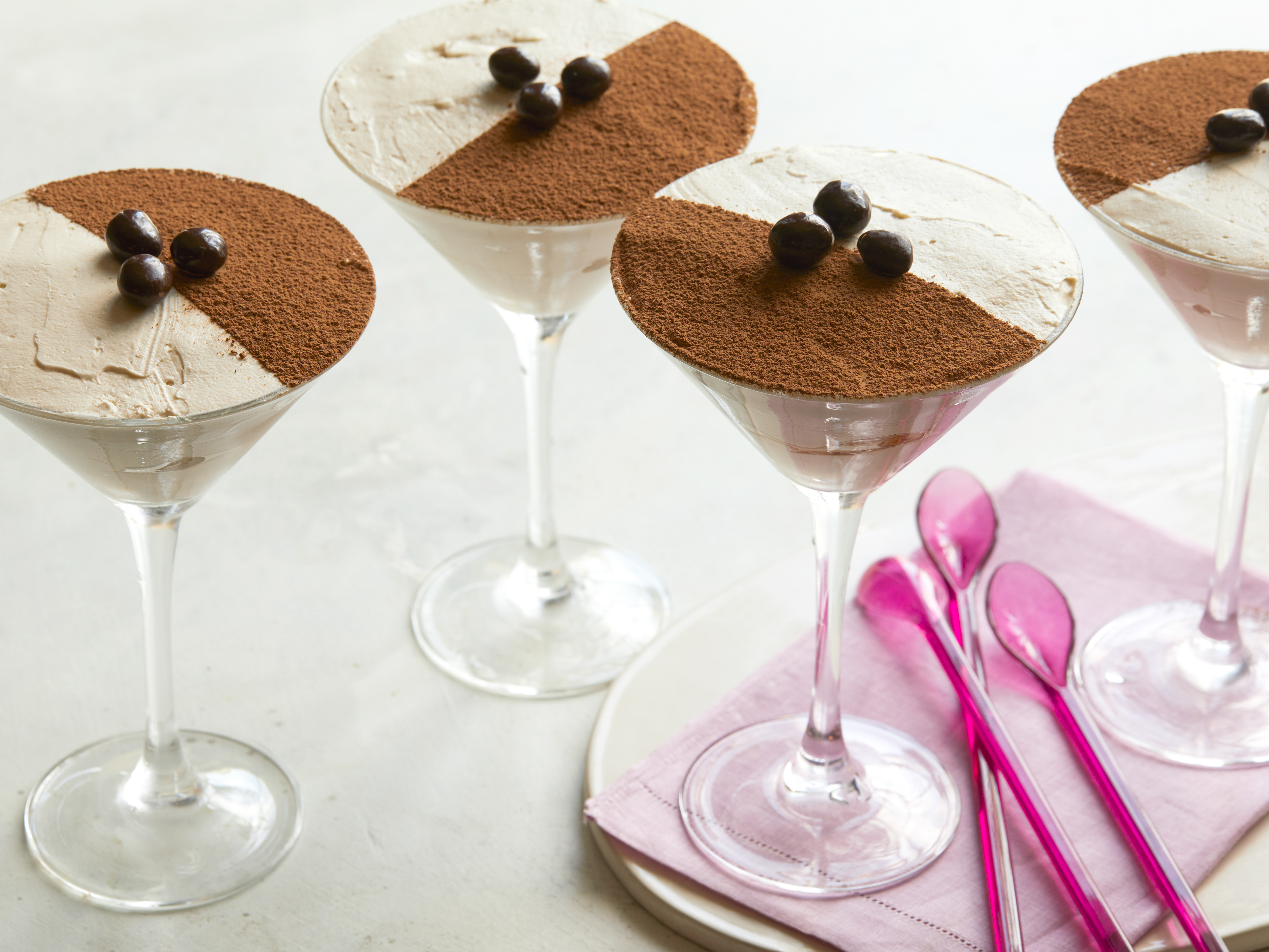 Photo By: Teri Lyn Fisher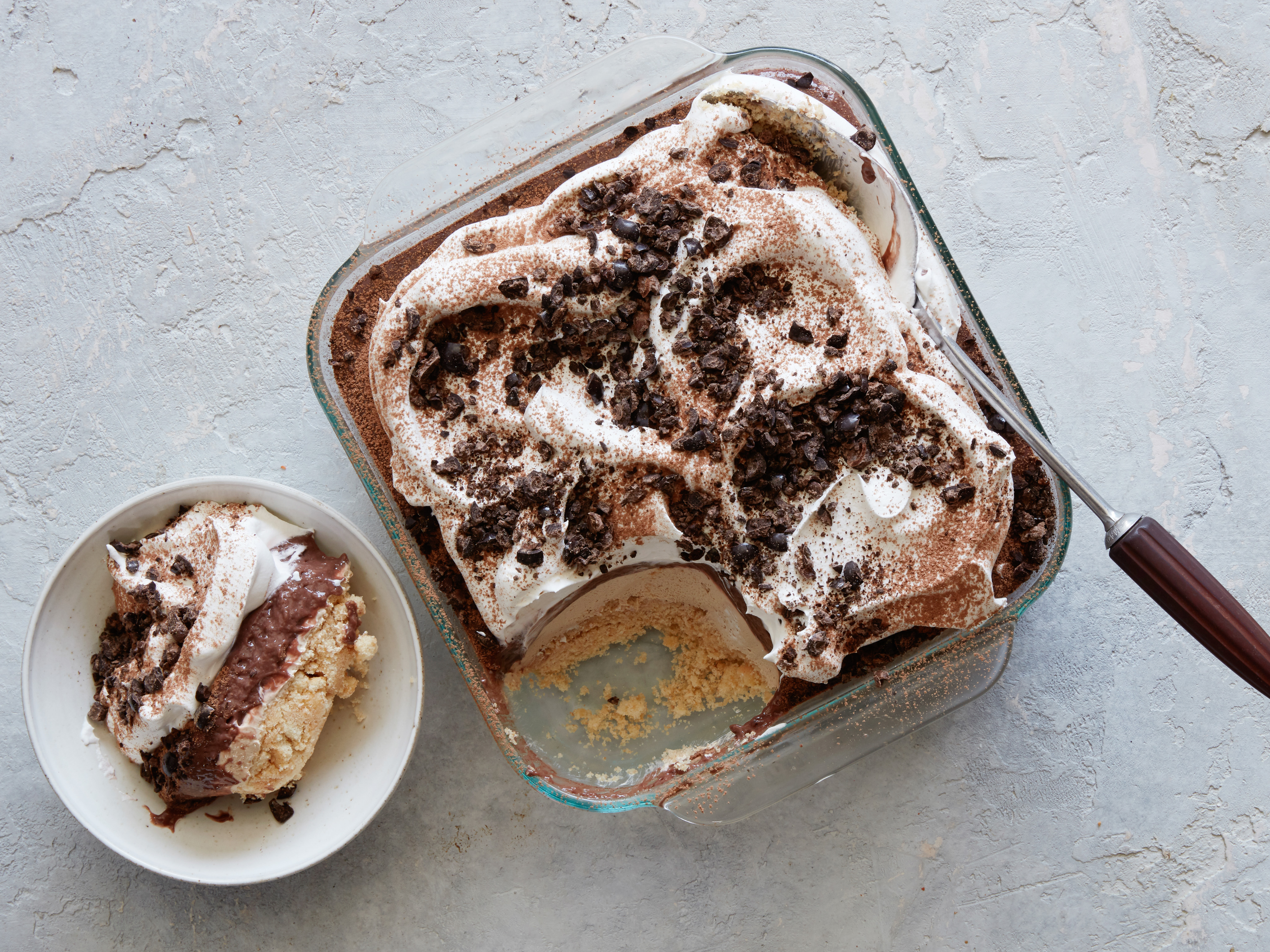 Photo By: Matt Armendariz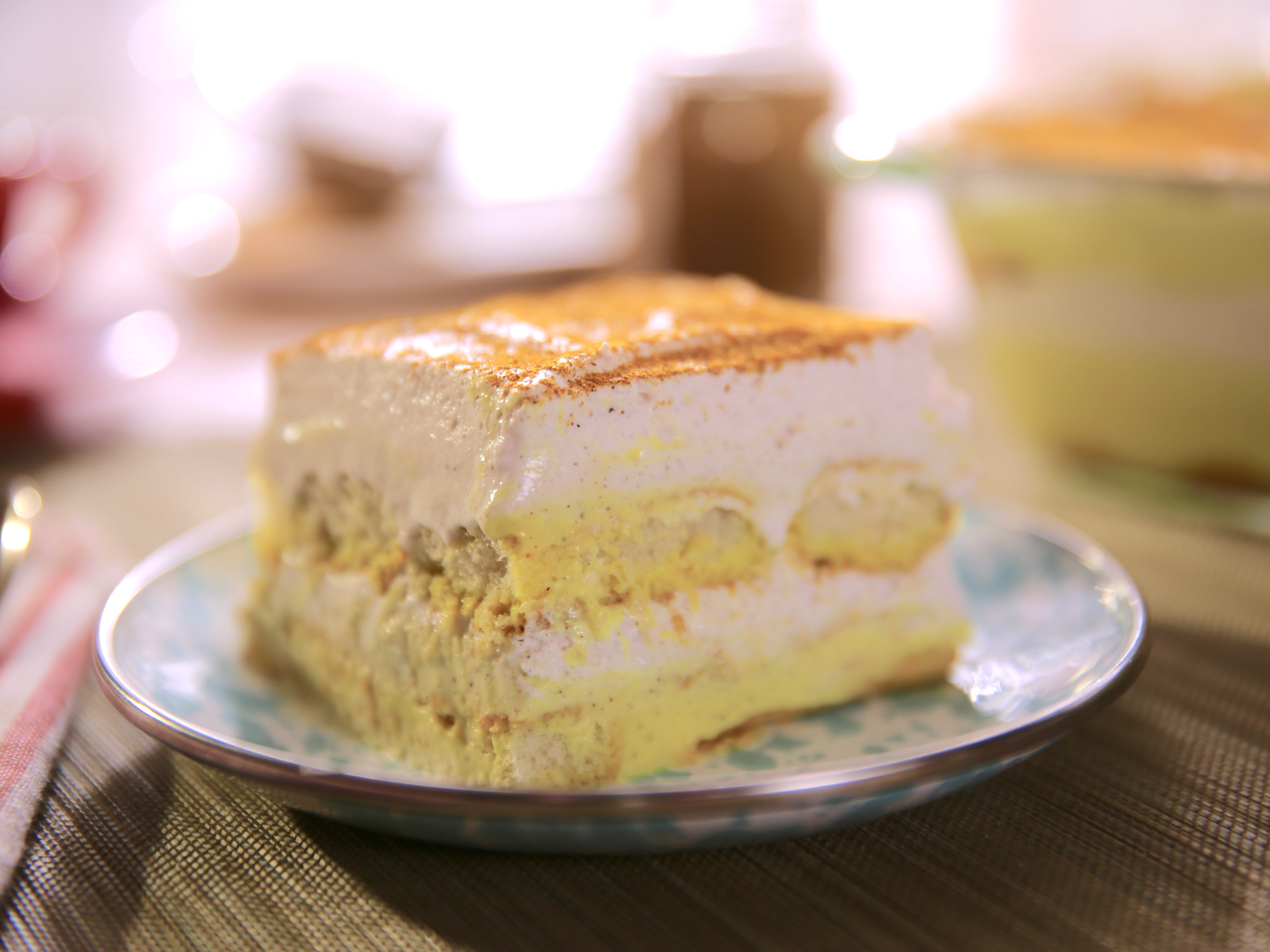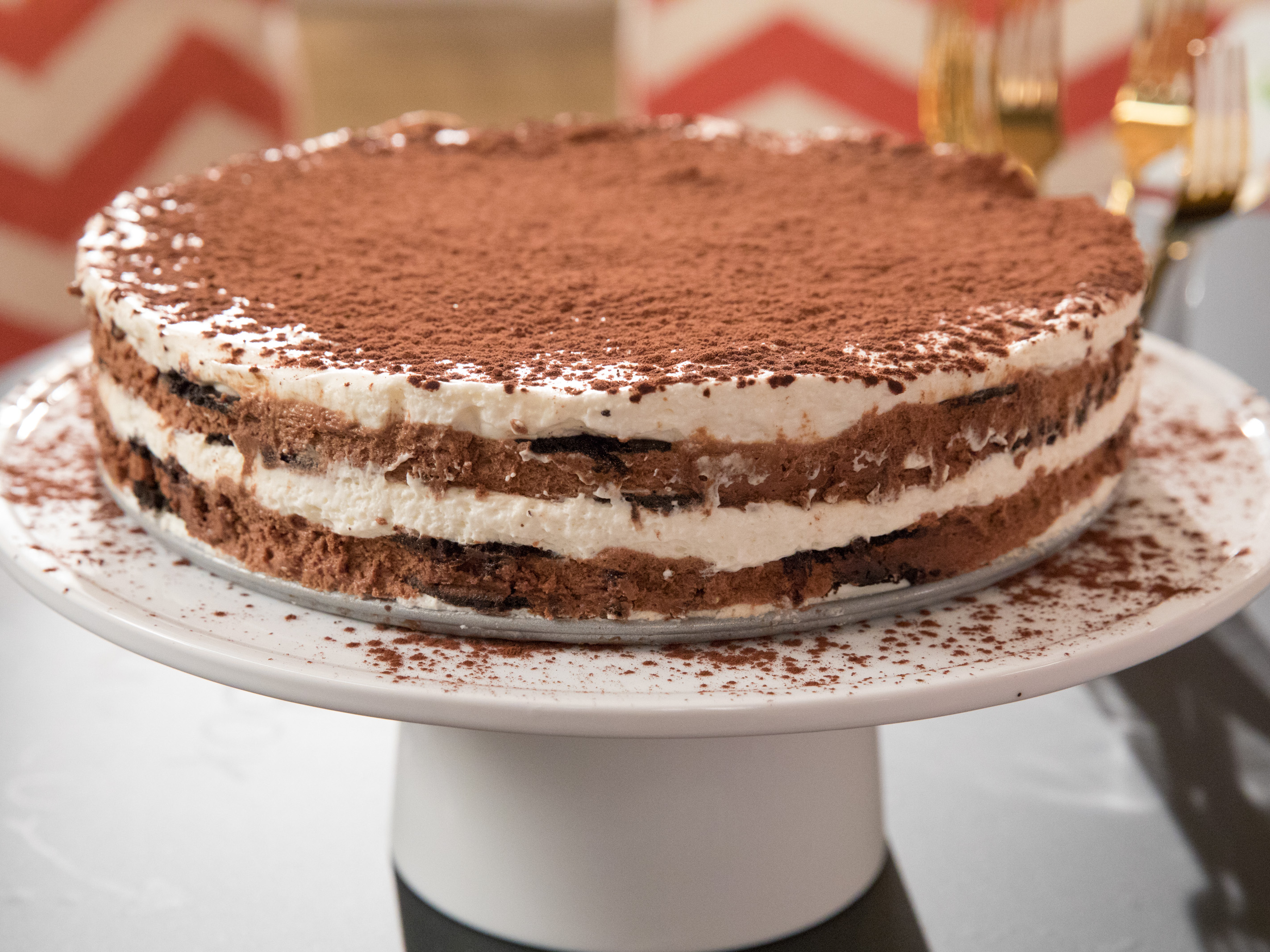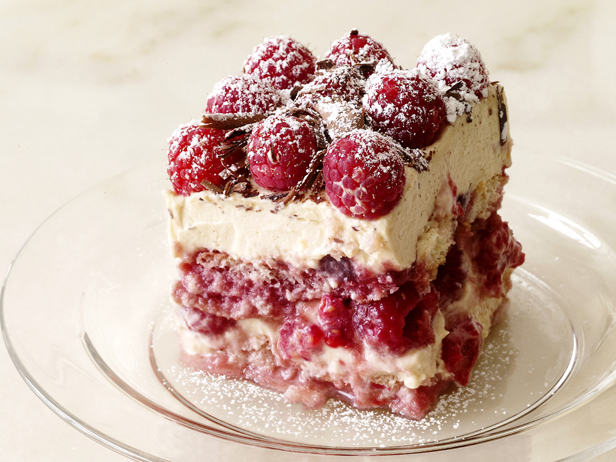 Photo By: Kana Okada©Kana Okada 2010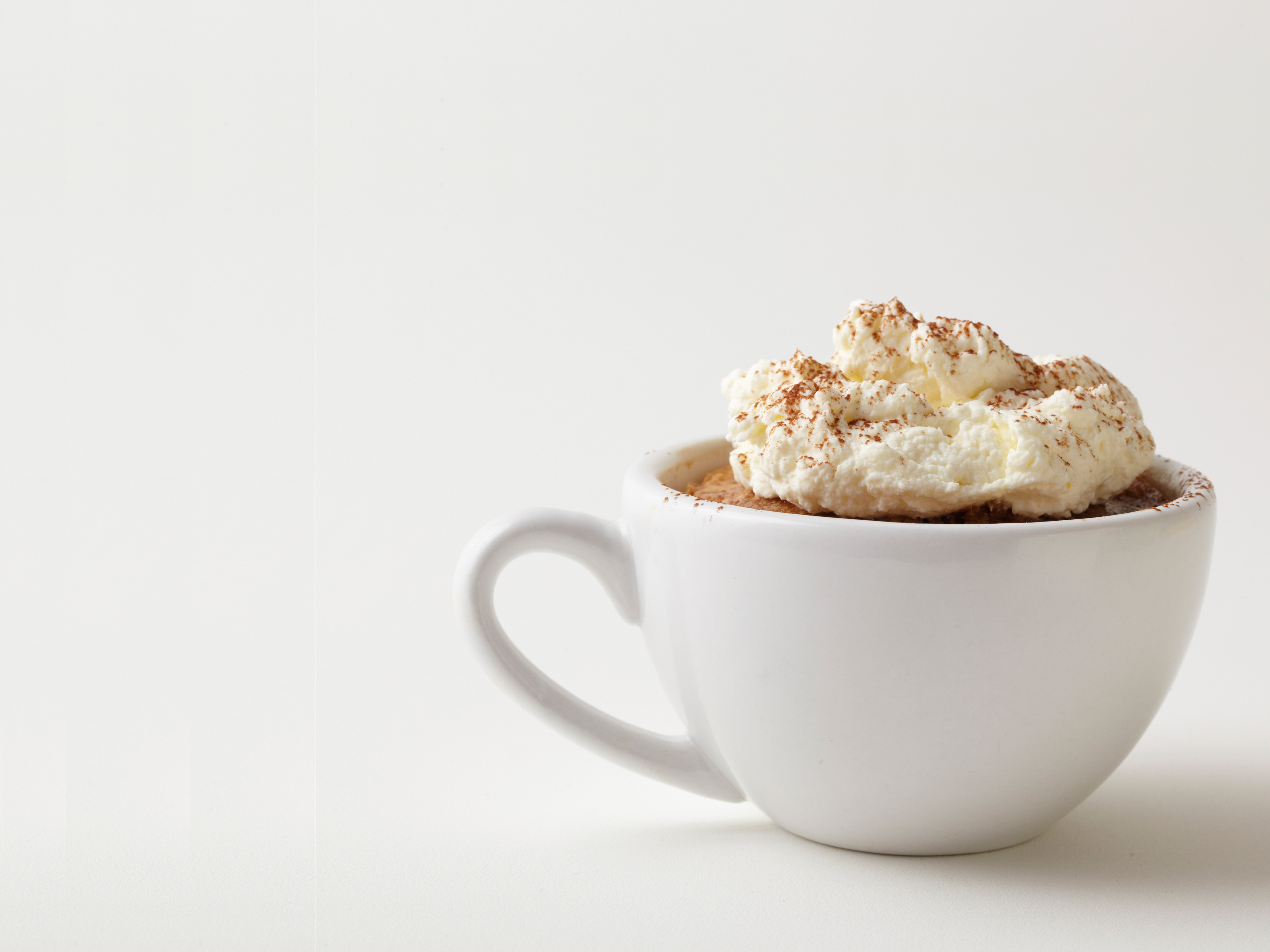 Photo By: Matt Armendariz©2012, Television Food Network, G.P.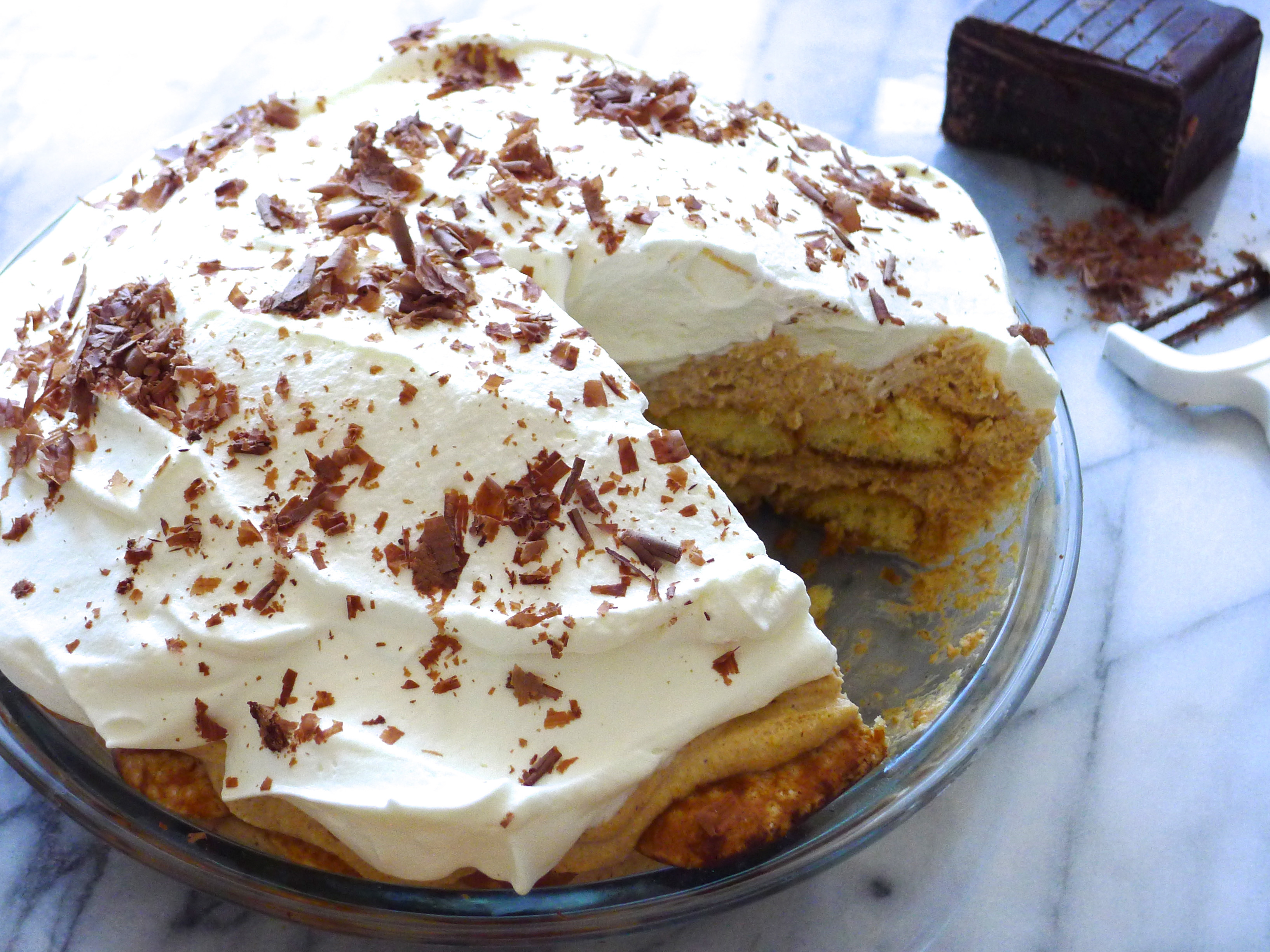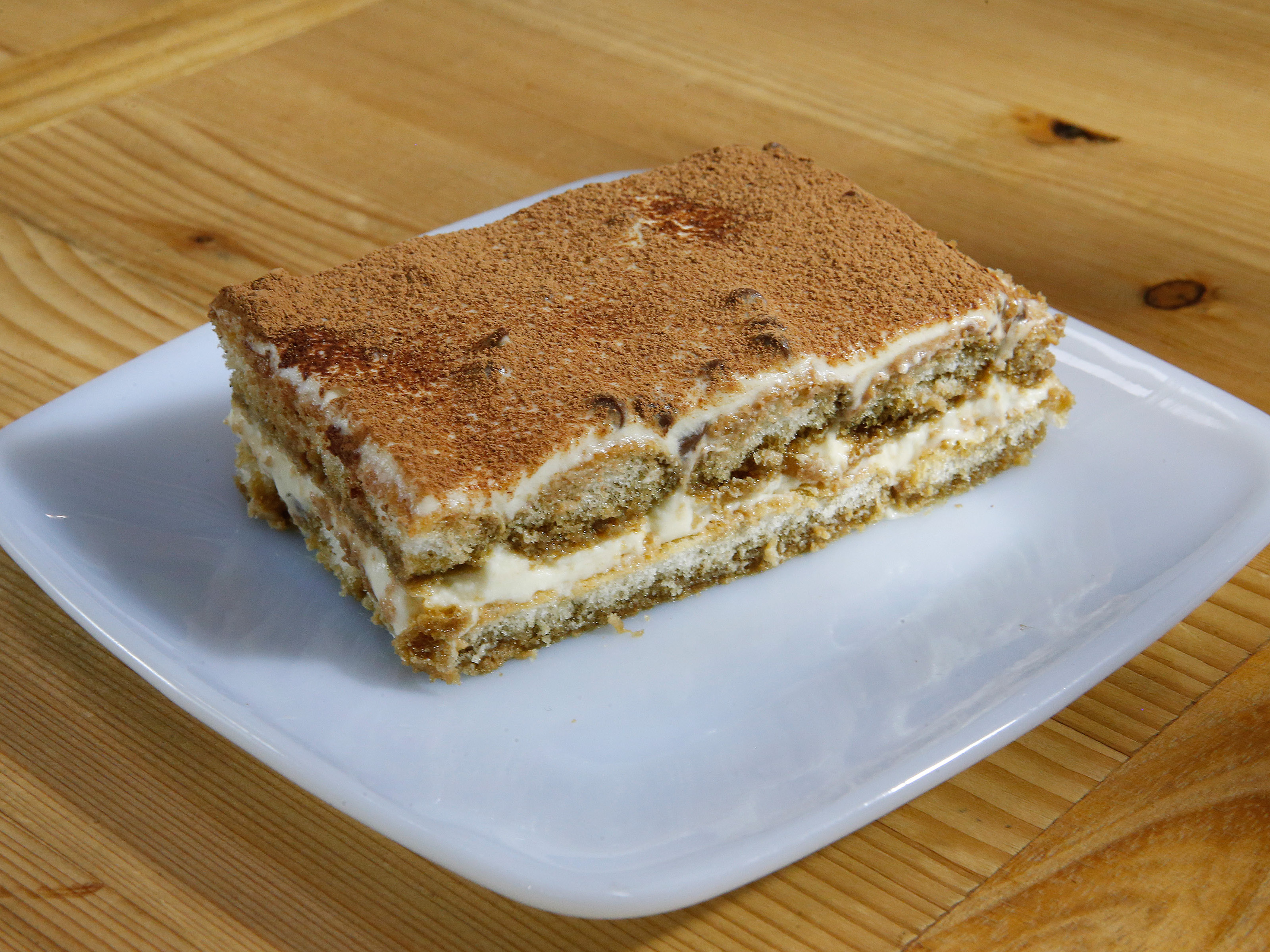 Photo By: Jason DeCrow©© 2016, Television Food Network, G.P. All Rights Reserved.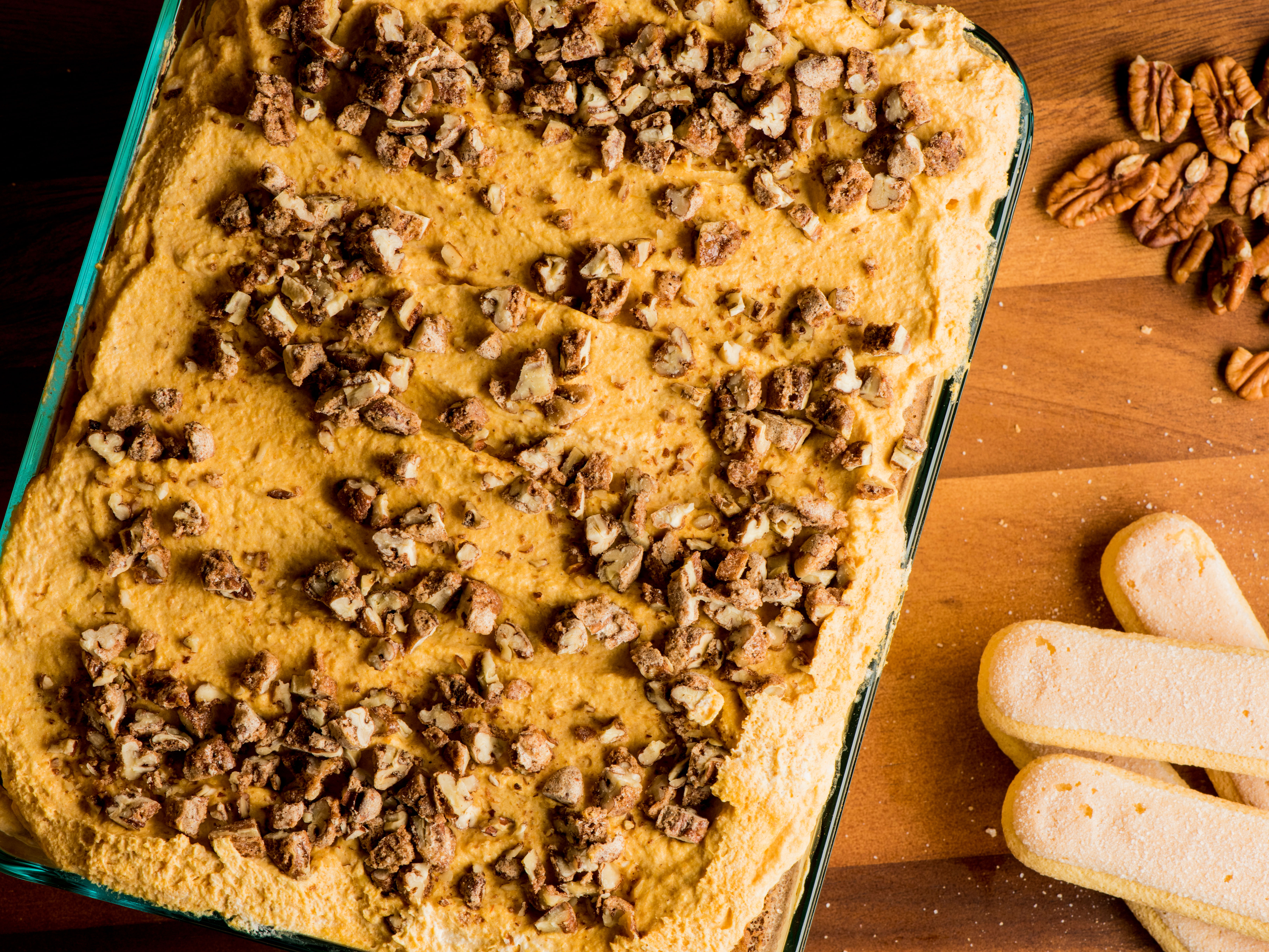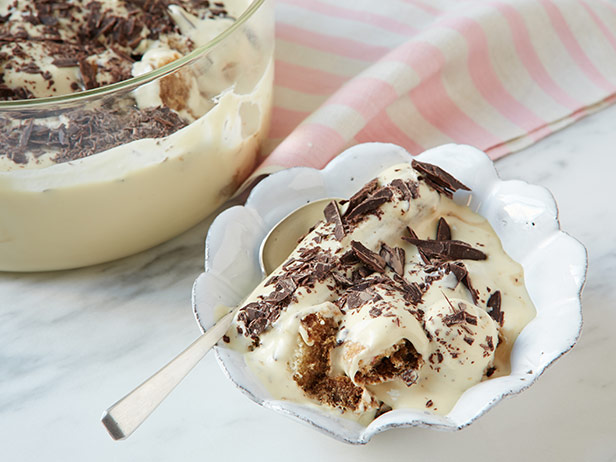 Photo By: Brian Kennedy©2013, Television Food Network, G.P. All Rights Reserved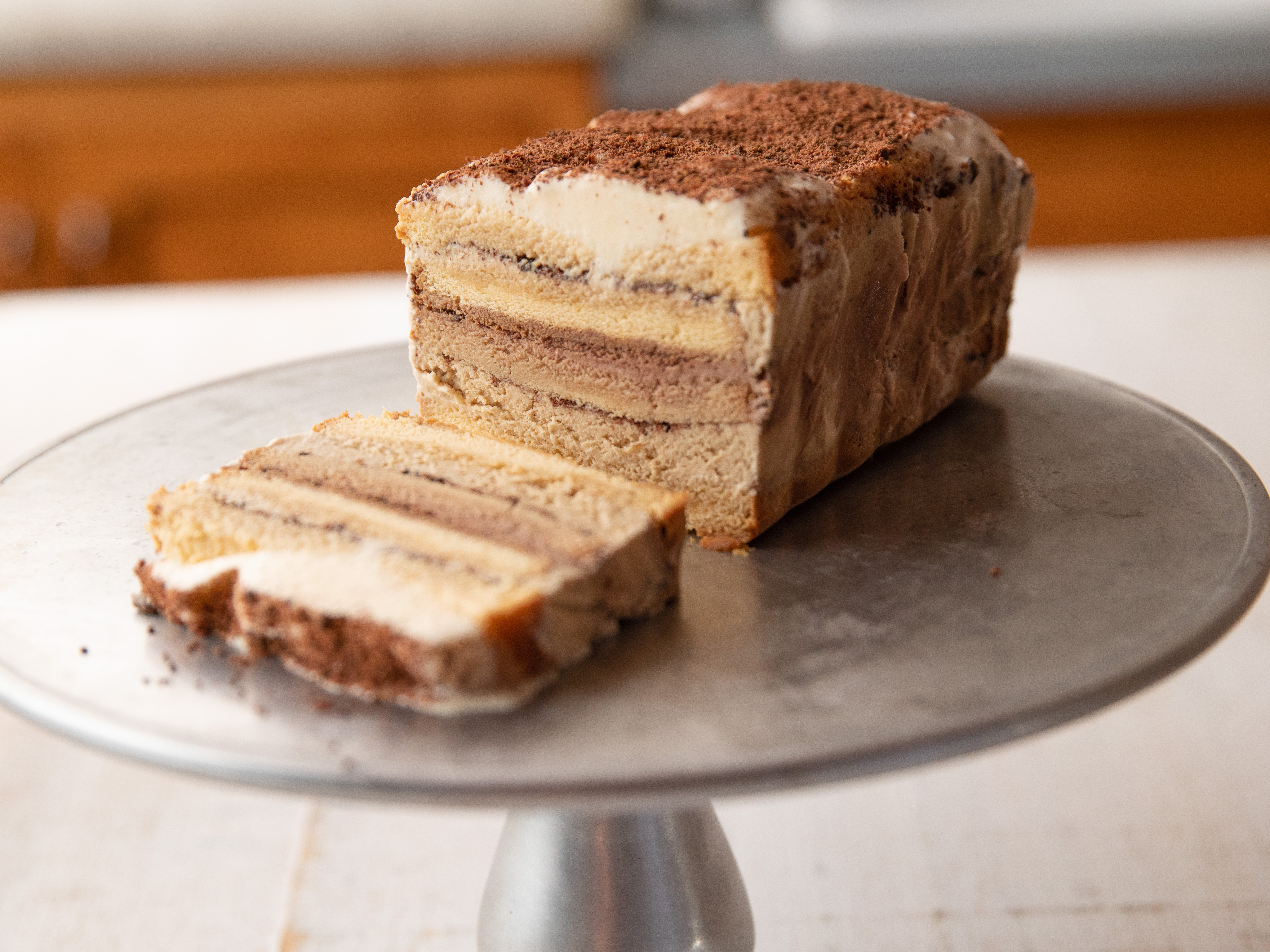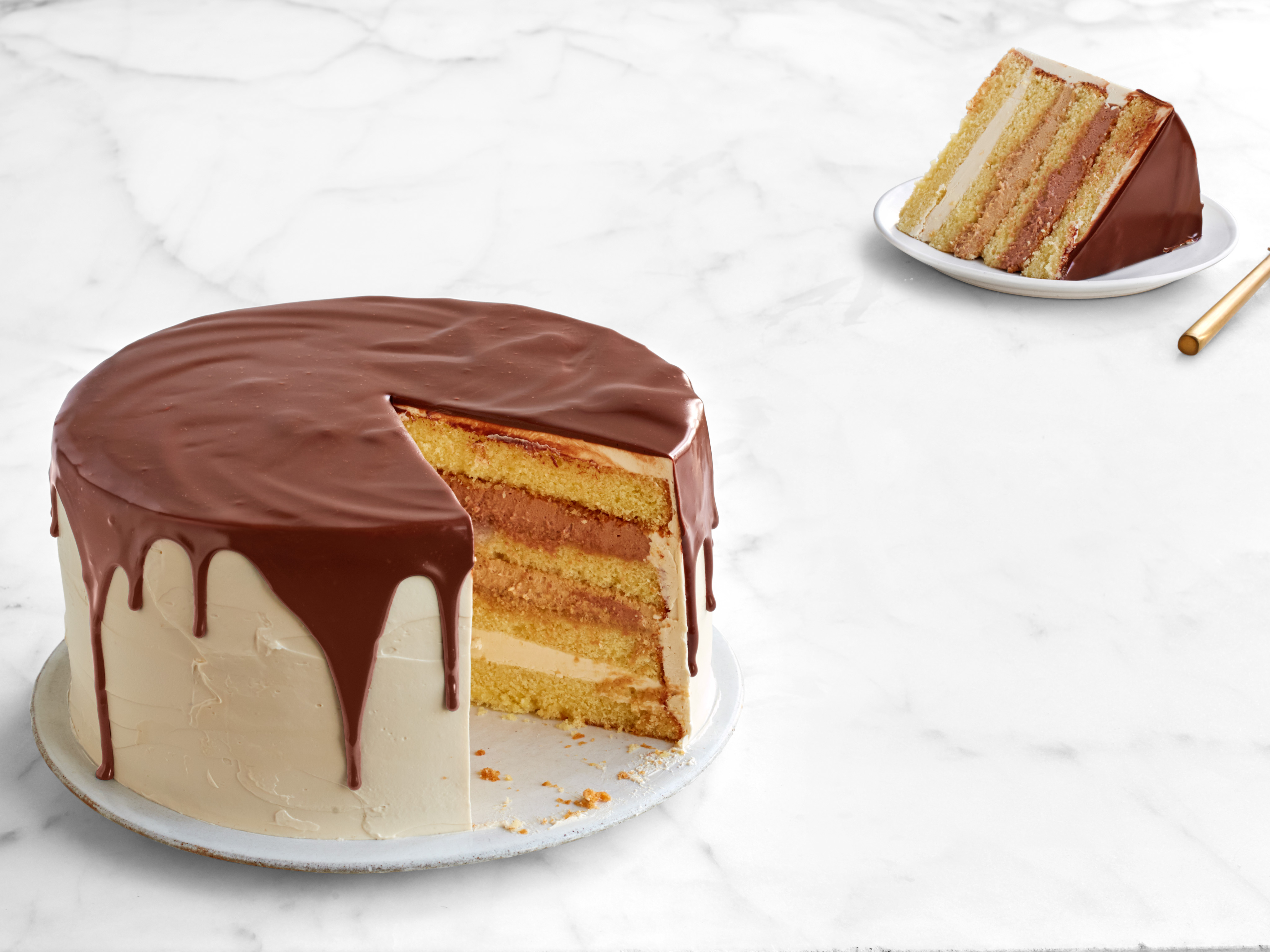 Photo By: Con Poulos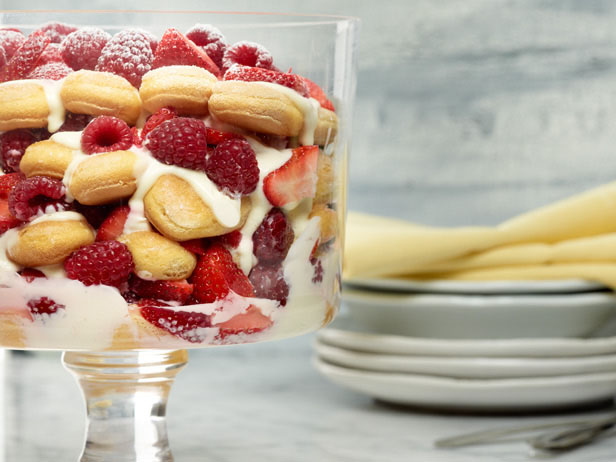 Photo By: Marshall Troy©2012,Television Food Network, G.P. All Rights Reserved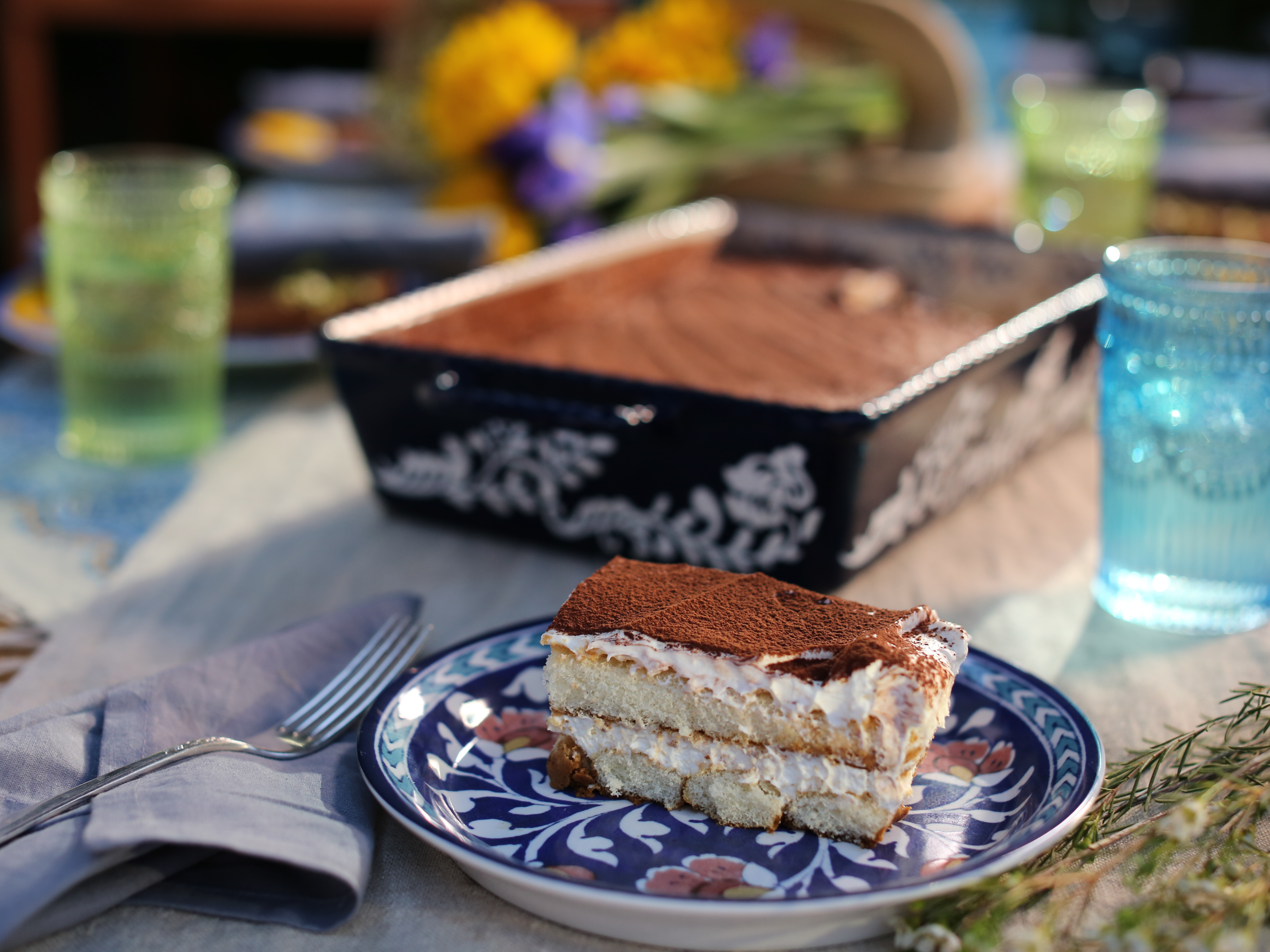 Photo By: Rob Pryce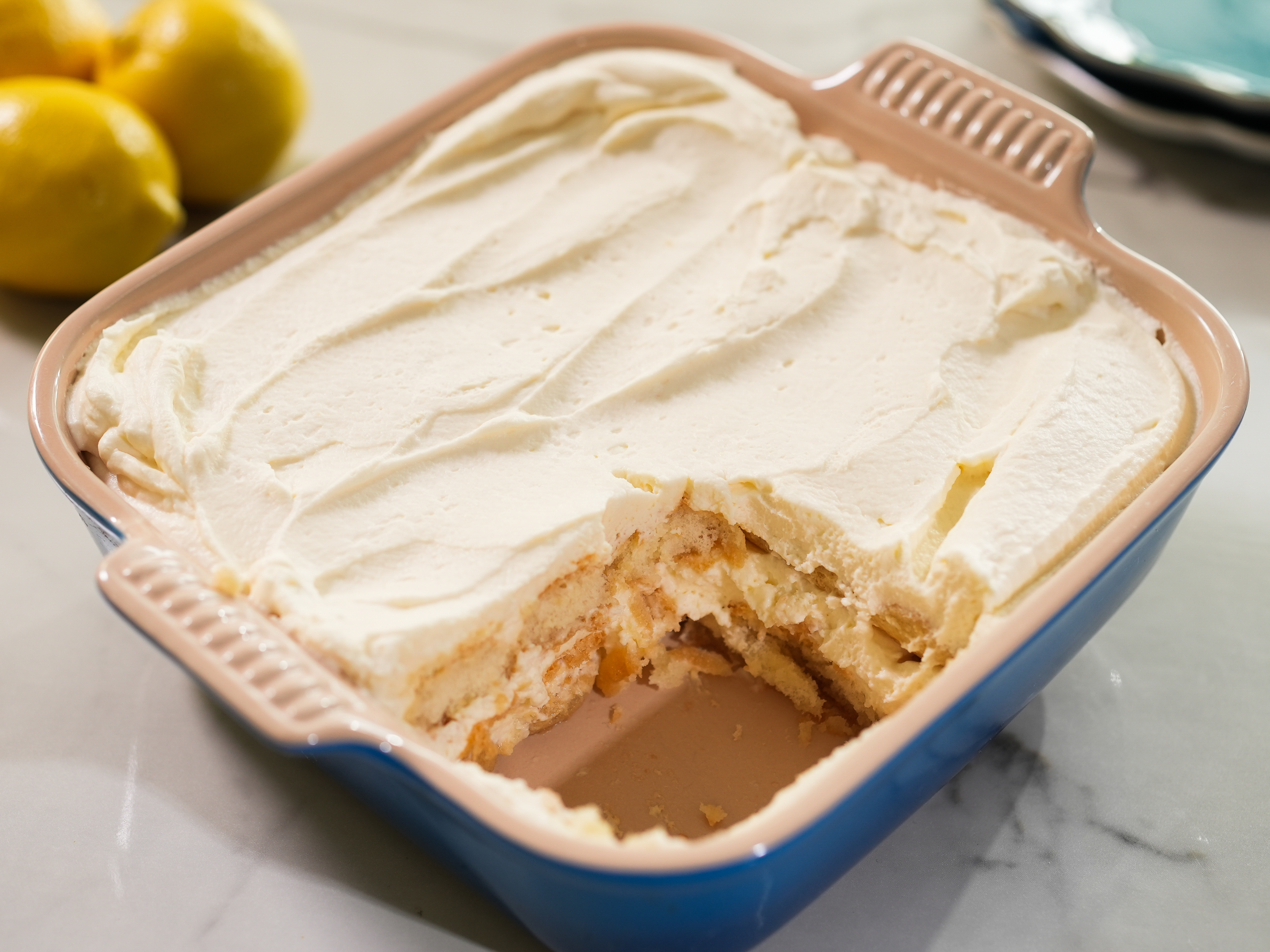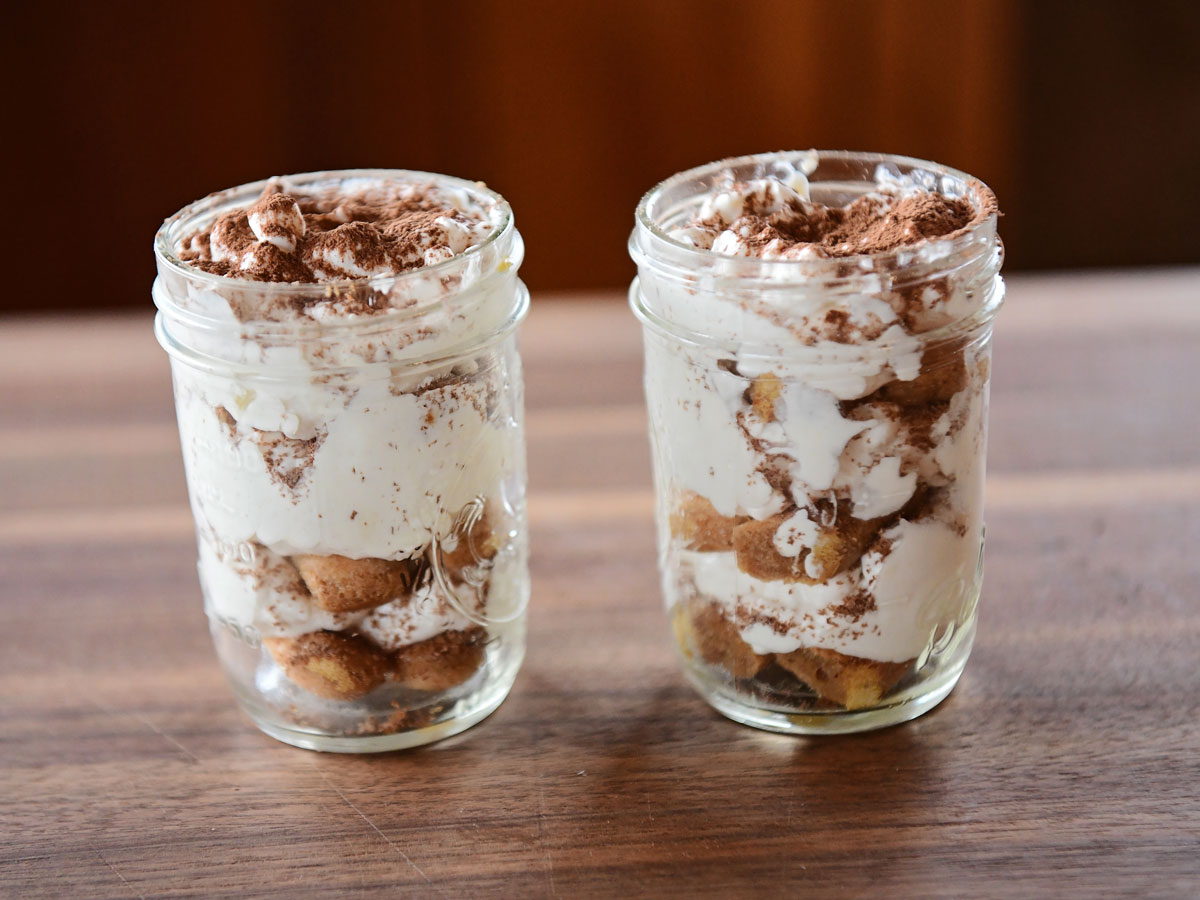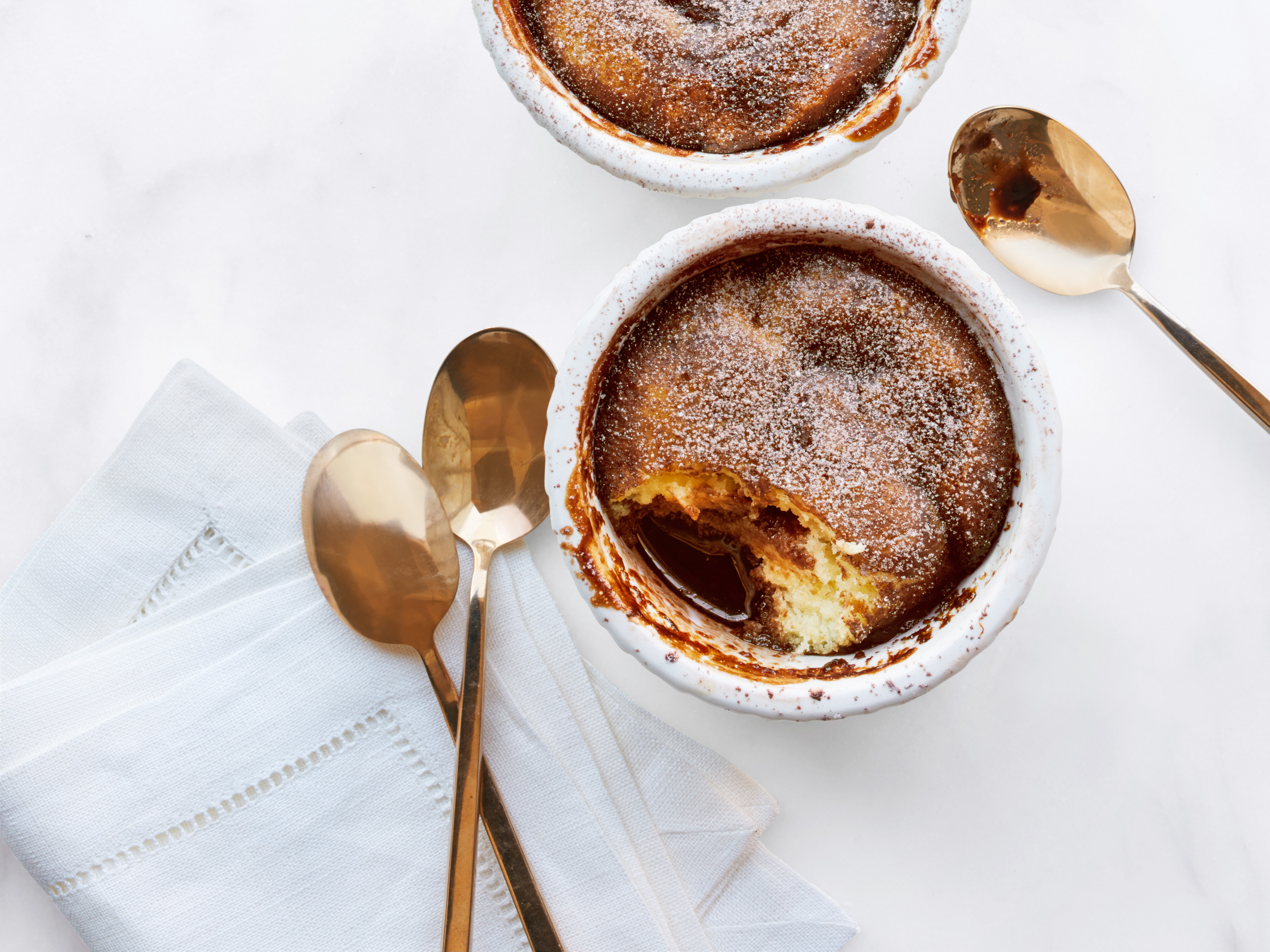 Photo By: Con Poulos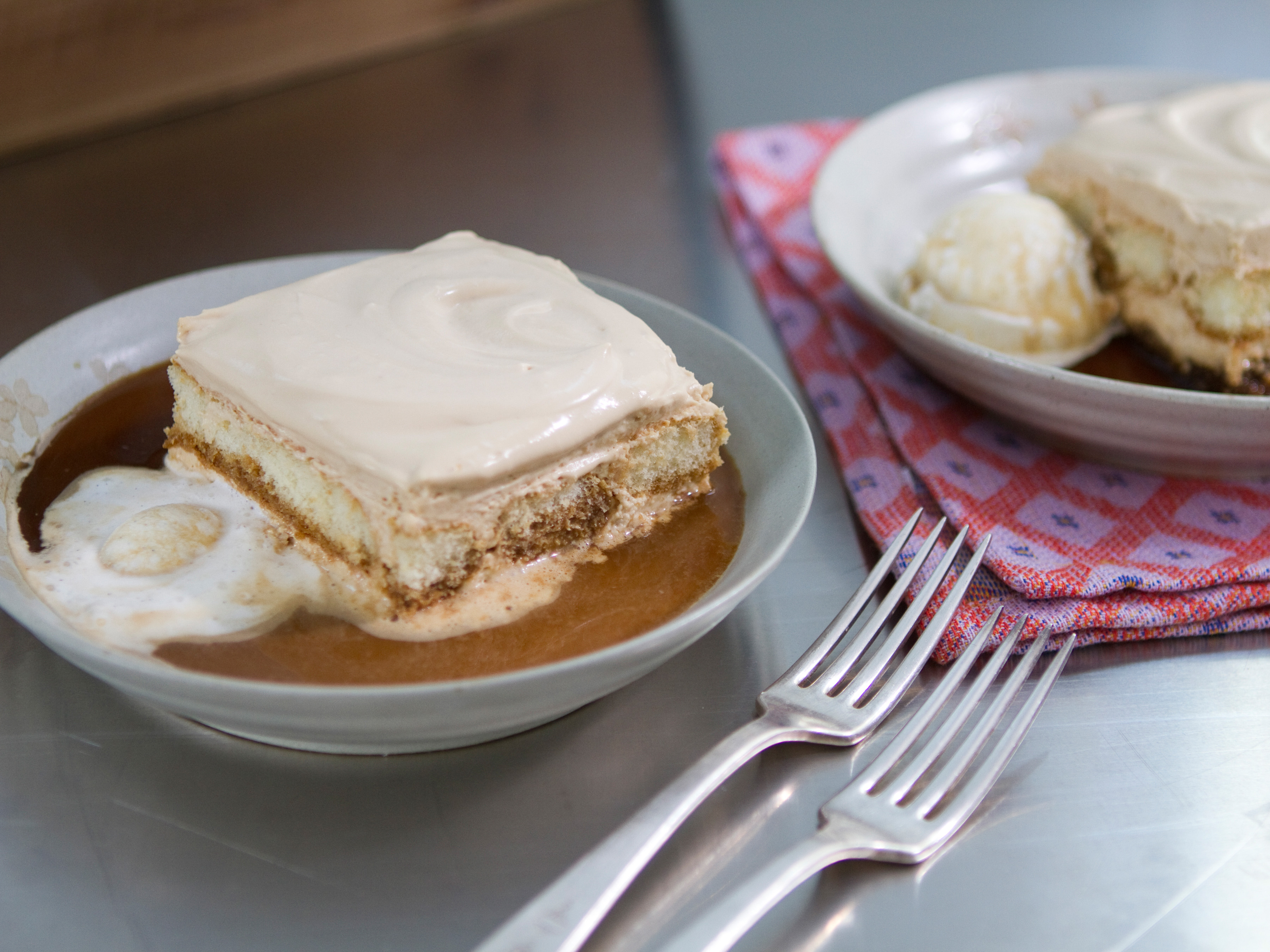 Photo By: Jason Clairy©Clairy Productions Inc.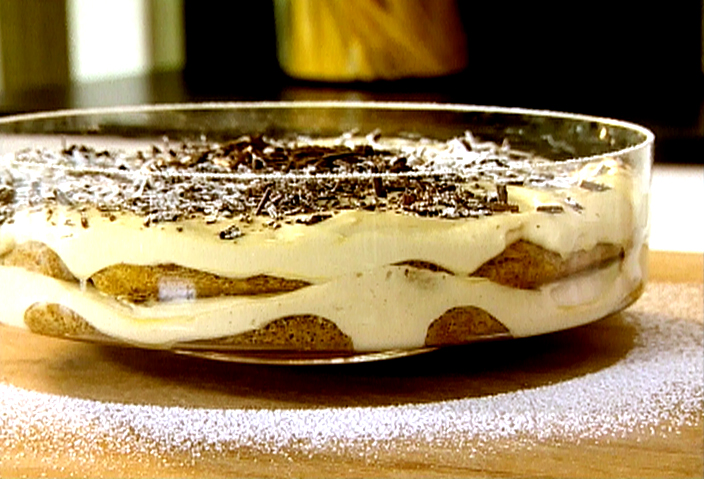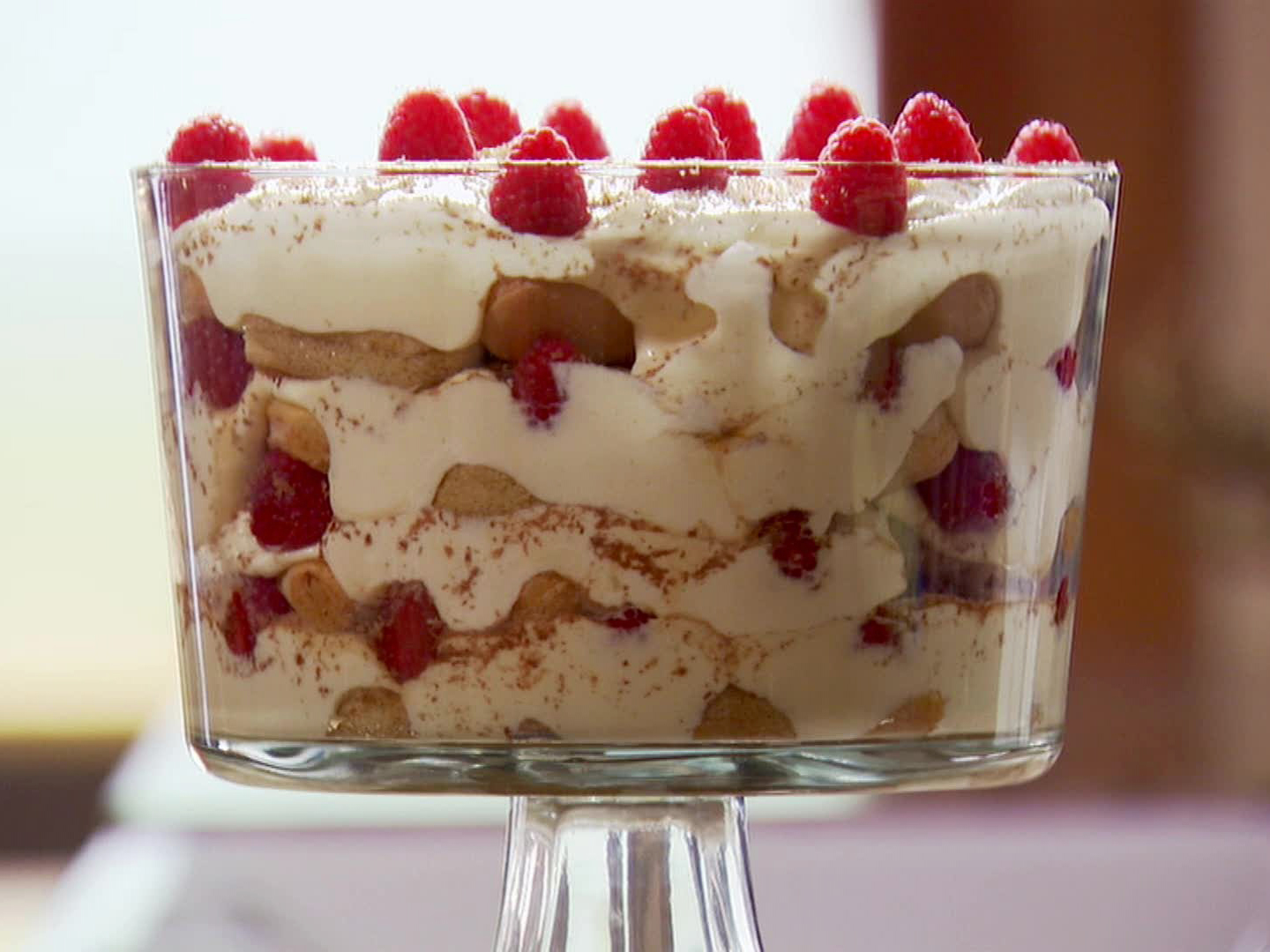 The Best Tiramisu
While many Italian desserts are incredible, none are quite as impressive as tiramisu. It's the ultimate no-bake, make-ahead dessert: The longer it sits in the fridge overnight, the better it tastes. Tiramisu, which means "pick me up" in Italian, is typically made with espresso-soaked ladyfingers layered with a custard-like mascarpone filling. Some people swear that there needs to be Marsala in the mix, while others use rum, kulula or skip the alcohol entirely. This recipe, perfected by the Food Network Test Kitchen team, features a traditional Marsala-flavored zabaglione — a cooked mixture of egg yolks and sugar — that becomes mousse-like with the addition of tangy mascarpone cheese.
Get the Recipe:The Best Tiramisu
Banana Pudding Tiramisu
Layers of creamy mascarpone pudding, bananas and coffee-soaked vanilla wafers bring the best parts of these two classic comfort desserts together.
Get the Recipe:Banana Pudding Tiramisu
Tiramisu Bomboloni
Who doesn't love a doughnut? These homemade yeasted doughnuts are fried, filled with a tiramisu-inspired custard, then dusted with cocoa powder and topped with a sweet Marsala glaze.
Get the Recipe:Tiramisu Bomboloni
Raspberry Tiramisu
"I had a tiramisu in Rome that I absolutely fell in love with, and it was made with fresh strawberries. Because I love raspberries, I changed the recipe a little bit," says Giada. Her fruity take on tiramisu features orange liqueur, seedless raspberry jam and a few pints of fresh raspberries.
Get the Recipe:Raspberry Tiramisu
Espresso Martini Tiramisu
For a fun, celebratory take on tiramisu, punch up the booziness by adding extra coffee liquor, then build it in martini glasses. It's the perfect finale for a cocktail party. If you want to send friends off with a sweet treat, wrap each with cellophane and gift everyone the martini glass.
Get the Recipe:Espresso Martini Tiramisu
Tiramisu Lush
Rather than soaking and stacking ladyfinger cookies, we crush them with a rolling pin, then uses them to make a buttery crust. This dessert is then topped with an espresso-spiked tangy whipped cream, instant chocolate pudding and chocolate-covered espresso beans.
Get the Recipe:Tiramisu Lush
Golden Spiced Tiramisu
"When I was pregnant and I couldn't have that much coffee, I started drinking turmeric-spiced lattes and I just fell in love with them. I wanted to experiment by turning it into tiramisu and it's so delicious," says Molly Yeh. To make her caffeine-free tiramisu, you will start by toasting ginger, cardamom, allspice, cinnamon, nutmeg and turmeric in a skillet, then whisking in milk.
Get the Recipe:Golden Spiced Tiramisu
Tiramisu Icebox Torta
Giada layers chocolate wafer cookies — not ladyfingers — with a homemade zabaglione and an espresso-chocolate cream in a round springform pan. The flavors meld together and the cookies soften as the cake sits in the fridge overnight.
Get the Recipe:Tiramisu Icebox Torta
PB&J Tiramisu
You won't find any espresso in this creative take on tiramisu — but we promise you won't be disappointed. The ladyfingers soak up a raspberry jam sauce before they're layered with a creamy peanut butter mascarpone for a sweet treat that's sure to give you a midday pick-me-up.
Get the Recipe:PB&J Tiramisu
Tiramisu
With 95 5-star reviews, pastry chef Gale Gand's recipe is a tried-and-true crowd pleaser. She folds egg whites and whipped cream into her mascarpone custard to lighten up the filling a bit.
Get the Recipe:Tiramisu
Tiramisu "Cup"cakes
Homemade cake batter is baked in real coffee mugs, then drenched with an espresso-chocolate glaze (in the style of a "poke cake"). Cover it with a creamy mascarpone frosting and you've got a tiramisu-inspired treat that everyone is sure to love.
Get the Recipe:Tiramisu "Cup"cakes
Gluten-Free Pumpkin Spice Tiramisu Pie
To make this treat suitable for anyone with a gluten intolerance, simply swap out conventional ladyfingers for a package of gluten-free ones.
Get the Recipe:Gluten-Free Pumpkin Spice Tiramisu Pie
Tiramisu
No espresso maker? No problem! Jeff Mauro uses a mix of strongly brewed coffee, instant espresso powder and dark rum for his tiramisu. He also folds mini chocolate chips into the creamy mascarpone filling.
Get the Recipe:Tiramisu
Irish Stout and Pumpkin Mousse Tiramisu
For a boozier version that's perfect for fall, James Briscione dips ladyfingers into an Irish stout beer instead of espresso, then layers the cookies with a pumpkin mousse and candied pecans.
Get the Recipe:Irish Stout and Pumpkin Mousse Tiramisu
Tiramisu
Giada De Laurentiis has many tiramisu recipes, but this fan-favorite is the most classic. She uses egg yolks, sugar, mascarpone and espresso to make a really dense, rich, custard-like filling. Then, she quickly dips the ladyfingers in espresso and rum, so they can absorb that signature flavor without falling apart.
Get the Recipe:Tiramisu
Frozen Tiramisu Cake
Ree Drummond swaps out the ladyfingers for store-bought frozen pound cake that she layers with coffee liqueur and three types of ice cream (coffee, chocolate and vanilla).
Get the Recipe:Frozen Tiramisu Cake
Tiramisu Layer Cake
If you're looking for a more traditional cake, this is the recipe for you. Layers of vanilla cake are brushed with coffee liqueur, then coated with a coffee-spiked frosting and chocolate ganache.
Get the Recipe:Tiramisu Layer Cake
Lemon Tiramisu Trifle
Assembling tiramisu in a trifle dish makes for an even prettier presentation. For this showstopper, we ditch the traditional espresso and chocolate combination, opting for lemon curd and fresh berries, instead.
Get the Recipe:Lemon Tiramisu Trifle
Tiramisu
Valerie Bertinelli adds the tiniest amount of whipped cream to the baking dish before adding the ladyfingers, so the cookies will stick to the bottom of the dish, making it easier to spread the mascarpone mixture evenly all over the cookies.
Get the Recipe:Tiramisu
Limoncello Ginger Tiramisu
Katie Lee Biegel gives the Italian dessert a summery twist with the addition of another beloved Italian ingredient: limoncello. She skips the chocolate-espresso combination and instead leans into the bright flavors of lemon and adds a little ginger for some zing.
Get the Recipe:Limoncello Ginger Tiramisu
Mini Tiramisu
Made in small glasses, Ree's tiramisu is perfectly portioned for two.
Get the Recipe:Mini Tiramisu
Tiramisu Pudding Cakes
These chocolate-espresso sweets are ideal for a dinner party. Since they're made in individual ramekins, every guest can get their own dessert (read: no need to slice or share!).
Get the Recipe:Tiramisu Pudding Cakes
Tiramisu Affogato
In Italian, tiramisu means "pick me up." By topping each slice with a splash of hot espresso and a scoop of vanilla ice cream, Trisha Yearwood is making sure this sweet really stays true to its name.
Get the Recipe:Tiramisu Affogato
Tiramisu
"Tiramisu, in fact, is one of those really easy and delicious things to make," says Ina Garten. Her recipe requires only 15 minutes of hands-on time, then you pop the dessert in the fridge overnight.
Get the Recipe:Tiramisu
Raspberry Tiramisu
To make her berry-studded tiramisu, Ree Drummond uses mascarpone but says you can use softened cream cheese in a pinch. She uses a double boiler to cook the filling, a great option for anyone who is worried about consuming raw eggs.
Get the Recipe:Raspberry Tiramisu
Source: Read Full Article