Total:

1 hr 45 min

Active:

45 min
Ingredients
Directions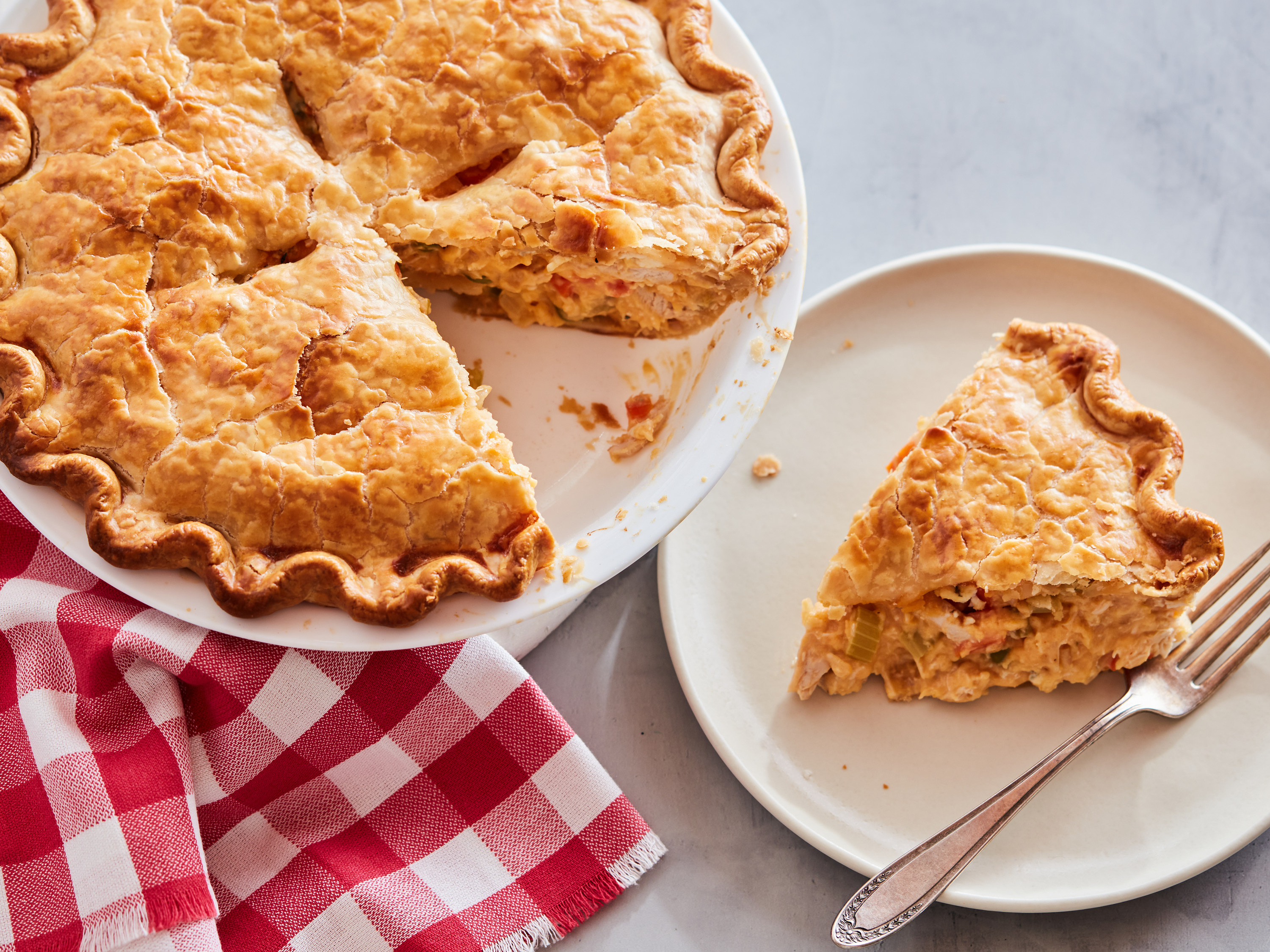 Melt the butter in a large saucepan over medium heat. Add the garlic and onion and cook until translucent, about 3 minutes. Add the celery, carrots and a pinch of salt and cook until the colors brighten and the vegetables soften, about 5 minutes.
Sprinkle in the flour and cook, stirring, until the butter and liquid is absorbed, about 2 minutes. Pour the stock and milk into the pot, stirring continuously to dissolve the flour, and cook until thickened, about 6 minutes. Remove from the heat and stir in the chicken, peas, hot sauce, sour cream and 1 teaspoon salt. Let cool to room temperature, about 15 minutes. 
Preheat the oven to 425 degrees F.  
Unroll 1 pie crust over a 9-inch pie plate, easing it over the bottom and gently pressing it up the sides. Let any excess hang over the edges. Spoon half of the cooled pot pie filling onto the bottom crust. Sprinkle half of the blue cheese on top. Pour the remaining filling on top and sprinkle with the remaining blue cheese. Unroll the top crust over the pie. Roll the bottom and top crust edges together and crimp. 
Whisk the egg and 2 tablespoons water in a small bowl to make an egg wash. Brush the top of the pie with the egg wash and make 4 slits on top (this will let steam escape). Bake until the crust is golden brown, about 40 minutes. Let cool for 15 to 20 minutes before slicing and serving. 
Source: Read Full Article