Level:

Intermediate

Total:

40 min
Ingredients
1 1/2 pounds chicken breast tenders
1 tablespoon olive oil, 1 turn of the pan
2 tablespoons butter
1 russet potato, peeled and diced
2 medium carrots, peeled and diced or thinly sliced
1 medium onion, chopped
1 rib celery, diced
1 bay leaf, fresh or dried
Salt and freshly ground black pepper
1 teaspoon poultry seasoning, 1/3 palm full
2 tablespoons flour, a handful
1 quart chicken broth or stock, canned or paper container, preferred brand Kitchen Basics
1 small box biscuit mix(preferred brand Jiffy Mix)
1/2 cup warm water
1 cup frozen green peas
Handful flat-leaf parsley, chopped
Directions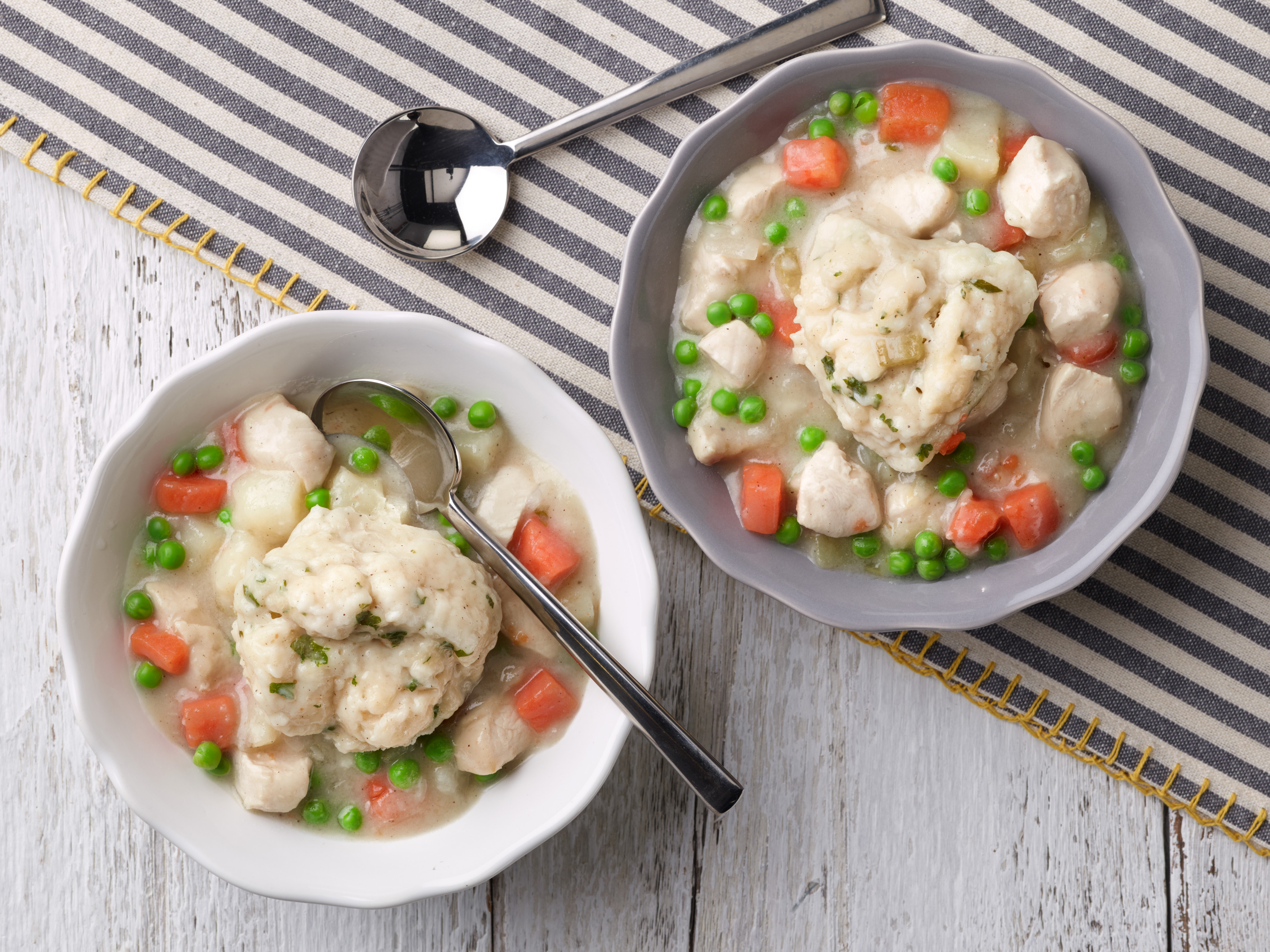 Dice tenders into bite size pieces and set aside. Wash hands. 
Place a large pot on stove over medium high heat. Add oil, butter, vegetables and bay leaf and cook 5 minutes, stirring frequently. Season mixture with salt, pepper and poultry seasoning. Add flour to the pan and cook 2 minutes. Stir broth or stock to the pot and bring to a boil. Add chicken to the broth and stir. 
Place biscuit mix in a bowl. Combine with 1/2 cup warm water and parsley. Drop tablespoonfuls of prepared mix into the pot, spacing dumplings evenly. Cover pot tightly and reduce heat to medium low. Steam dumplings 8 to 10 minutes. Remove cover and stir chicken and dumplings to thicken sauce a bit. Stir peas into the pan, remove chicken and dumplings from heat and serve in shallow bowls. 
Source: Read Full Article