Total:

1 hr 25 min

Active:

10 min
Ingredients
Directions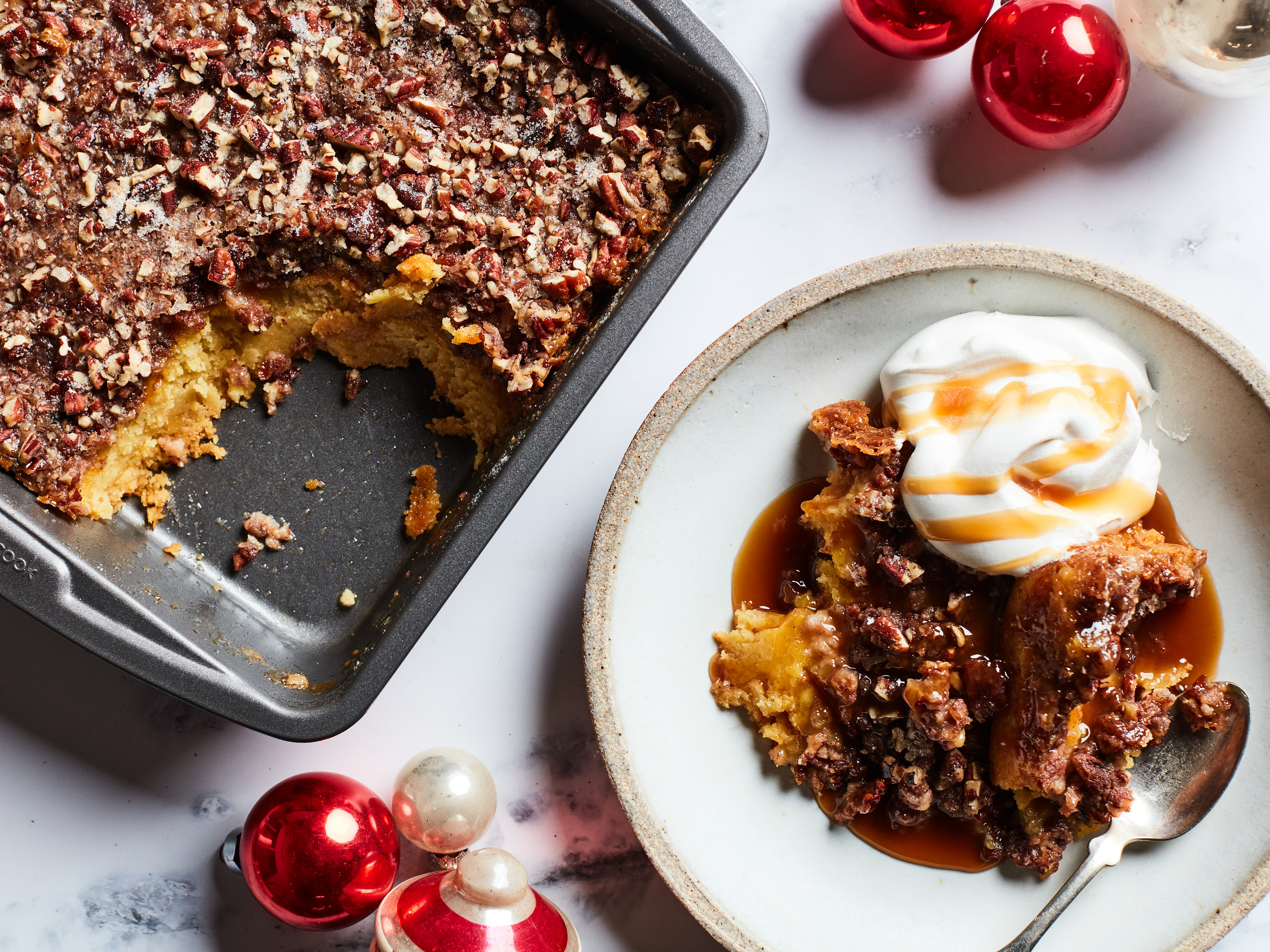 Preheat the oven to 350 degrees F. Put the butter in an 8-by-8-inch nonstick cake pan and place it in the oven while it preheats.
When the butter is melted, remove the pan from the oven and spray the edges with cooking spray. Evenly sprinkle the cake mix over the melted butter. Using a rubber spatula, stir to combine and then press the mixture into an even layer. Evenly sprinkle the pudding mix over the top, then pour the eggnog all over, tilting the baking dish to distribute. Top with the pecans, sugar and nutmeg. 
Bake until the top is golden brown and mostly set but still a little bit jiggly all over, 40 to 45 minutes. Run a butter knife around the edges to loosen, then let cool for 30 minutes.  
Scoop into bowls while still warm and top with swirls of whipped cream, a drizzle of caramel sauce and more ground nutmeg. If not eating warm, transfer cake from baking dish to a storage container (otherwise, the caramelized cake will stick to the dish). 
Source: Read Full Article