Level:

Easy

Total:

1 hr 13 min
Prep:

5 min

Inactive:

1 hr

Cook:

8 min
Ingredients
Directions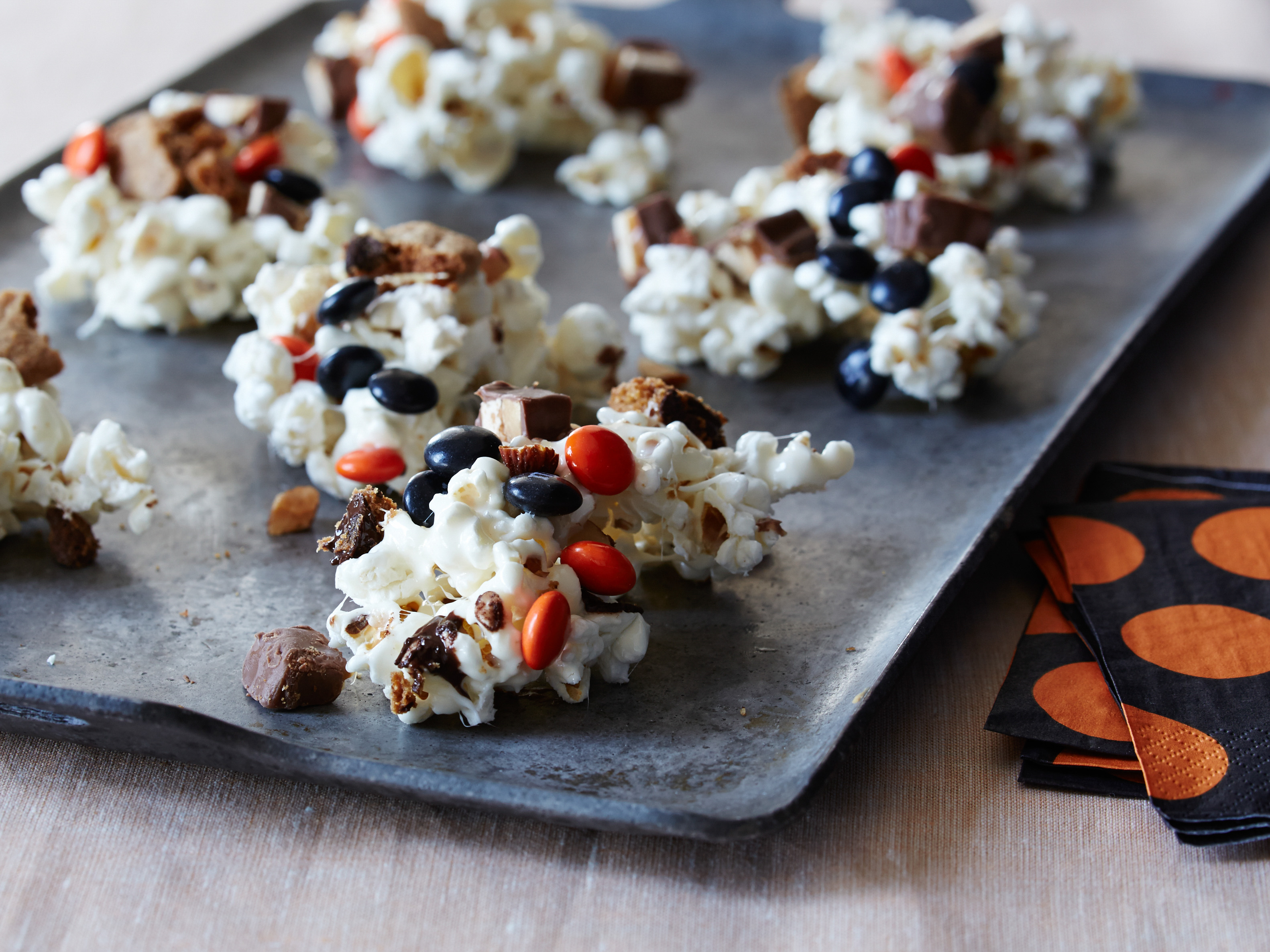 Spray the inside of a large mixing bowl with vegetable cooking spray, and lightly spray a baking sheet. Set aside.
In a 3 quart or larger, heavy-bottomed pan, heat the oil and popcorn over medium-high heat. Cover the pan and shake gently. Cook until all the kernels have popped, about 3 minutes. Place the popcorn in the prepared bowl.
In a medium saucepan, heat the butter over low heat. Add the vanilla extract and marshmallows. Stir constantly until the marshmallows have melted and the mixture is smooth, about 5 minutes. Pour the melted marshmallow mixture over the popcorn. Using a spatula, sprayed with cooking spray, stir until the popcorn is coated. Spread the mixture over the prepared baking sheet. Sprinkle with the chocolate bar pieces, cookies, almonds and chocolate candies. Using a spatula, gently press the toppings into the popcorn. Allow the mixture to dry for 1 hour.
Break into 2-inch pieces and store airtight in a plastic container.
Serving Suggestion: Place in small plastic bags and seal with colored ribbon.
Source: Read Full Article