If you're obsessed with red wine (aren't we all?), you probably drink less of it in the summer and more of it in the winter. That's just how it goes: a glass of Pinot sounds better when cozied up by a fire than when sweating by a pool. Needing a warm-weather alternative is precisely why rosé sales grew 53% in 2017 — it's pink water for summer. Well, I've found an even better alternative: Lambrusco. It's a red — from the Italian Lambrusco grape—served chilled, it's bubbly, and it's ultra-refreshing.
Some historians believe Lambrusco grapes were the first to be turned into wine in Italy. By the end of the 1960's, the drink had spread in popularity to every corner of the country.
So if you're shouting "OLD NEWS! Lambrusco's been around forever!", you're totally right. BUT, in America, a lot of it was sweet. In the 70s, Italy began exporting sweet Lambrusco to the US, banking on American consumer's penchant for sugary soft drinks. It wasn't until the mid aughts that dry Lambrusco made its way to domestic wine shops. We think a new age of dry Lambrusco is having a moment. Here's why you should be drinking it:
1. It's sparkling—but not too sparkling.
Unlike champagne, Lambrusco isn't so full of bubbles that you don't want to gulp it down. It's effervescent — slightly sparkling, but it won't make your throat burn.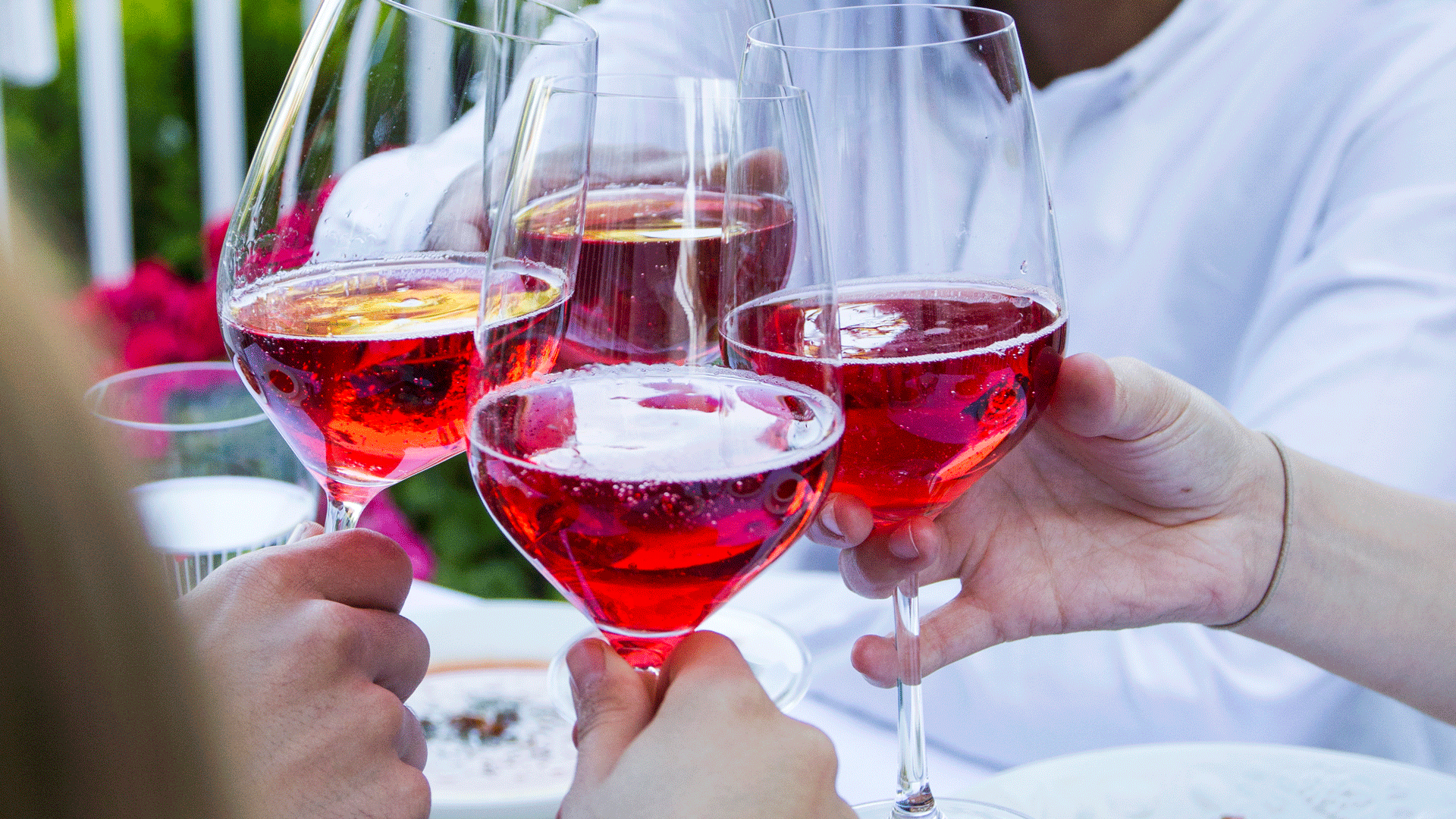 2. It goes perfectly with ALL food.
Gone are the days of someone side-eyeing you at a restaurant for ordering Sauv Blanc with steak. A dry, crisp, lightly sparkling lambrusco is a great food wine.
3. It's SO drinkable.
I've been known to drink a bottle of Lambrusco to myself (oops, probably shouldn't admit that), only because it goes down like water. Once you start, it's hard to stop.
Follow Delish on Instagram.
Source: Read Full Article