Total:

30 min

Active:

30 min
Ingredients
Directions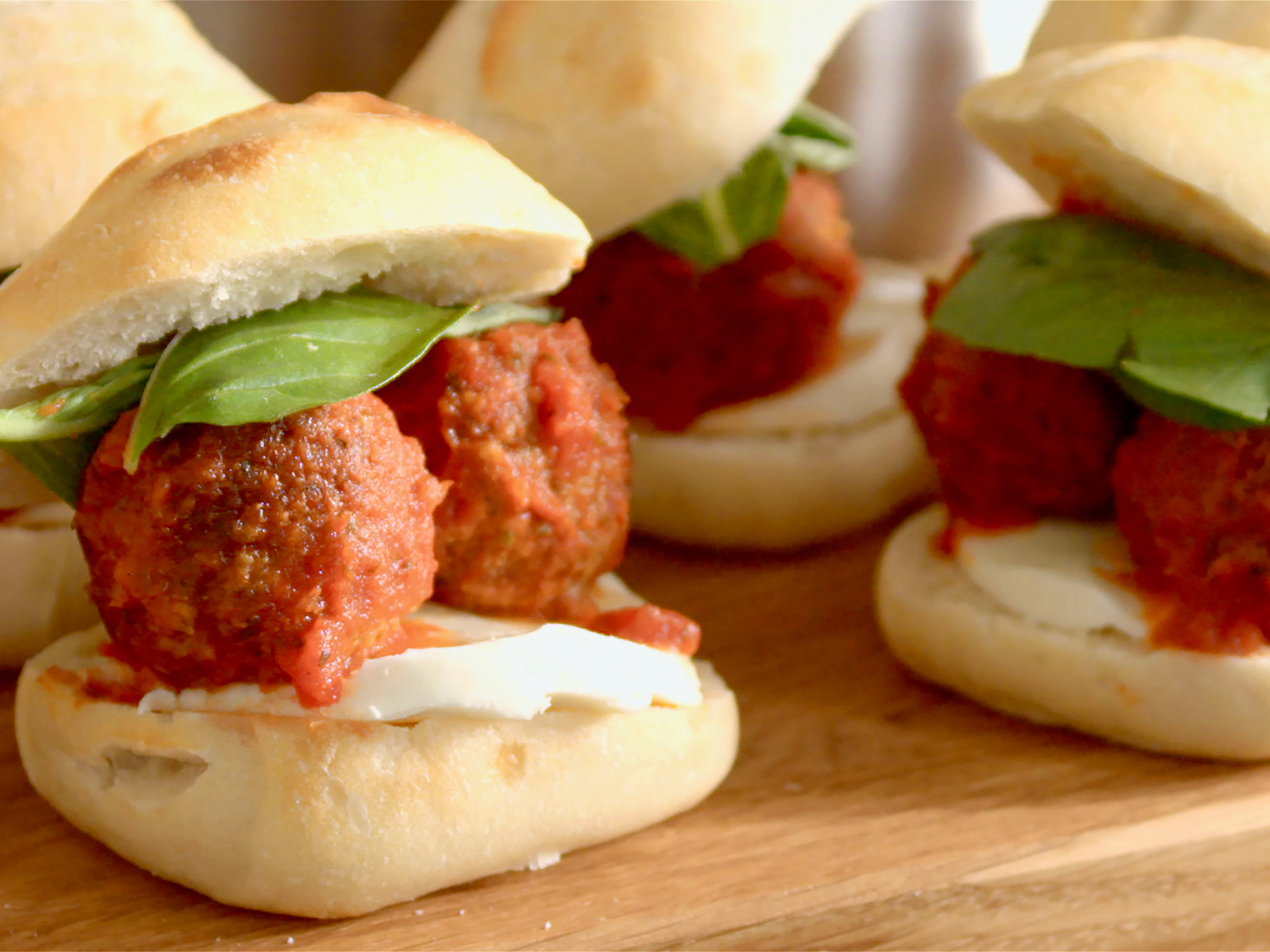 In a food processor, combine the nuts and garlic and pulse to a coarse crumb. Add the breadcrumbs, Parmesan, parsley, salt and a few turns of pepper and pulse to combine. Add the eggs and process until the mixture holds together in a ball. Roll 1 1/2 tablespoon-sized balls, packing just firmly enough so they hold together but not so much that they toughen. Put the balls on a plate or sheet of parchment paper.
Warm the tomato sauce in a large pot over medium heat.
Heat 1/4 inch of oil in a skillet over medium-high heat and cook the balls in batches, turning until they're golden brown on all sides, 7 to 10 minutes. (Alternatively, you can deep fry the suckers if that's what you're into.) Add the balls to the tomato sauce.
Put 1 slice of mozzarella, 2 balls and 1 basil leaf on the bottom of each roll. Top with the top of the slider bun and serve with additional marinara sauce and chopped parsley or basil on the side.
Source: Read Full Article