Boston Cream Pie is a favorite at Delish and these mini ones are the easiest and cutest of all. Nilla wafers are used as the cake with pudding sandwiched in between and rich ganache drizzled over top. What could be better? You'll have a hard time choosing between these and a Boston Cream Poke Cake!
Have you made these yet? Let us know how it went in the comments below!
Yields: 40
Prep Time: 0 hours5 mins
Total Time: 0 hours25 mins
Ingredients
1 (3.4-oz.) package instant vanilla pudding
1 c. cold milk
1 1/2c. Cool Whip
3/4c. semisweet chocolate chips
1/3c. heavy cream
1 box Nilla Wafers
This ingredient shopping module is created and maintained by a third party, and imported onto this page. You may be able to find more information about this and similar content on their web site.
Directions
Make filling: In a large bowl, combine vanilla pudding mix and milk and whisk until thick. Fold in Cool Whip and transfer mixture to a piping bag. Refrigerate until ready to use.
Make ganache: Add chocolate chips to a medium bowl. In a small saucepan over medium heat, heat heavy cream until bubbles form around the edges. Pour heavy cream over chocolate chips and let sit 2 minutes, then whisk until smooth. Let cool slightly.
Assemble pies: Pipe filling onto the flat side of a Nilla wafer then top with another Nilla wafer to create a sandwich. Repeat with remaining filling. Spoon ganache on top of each cream pie.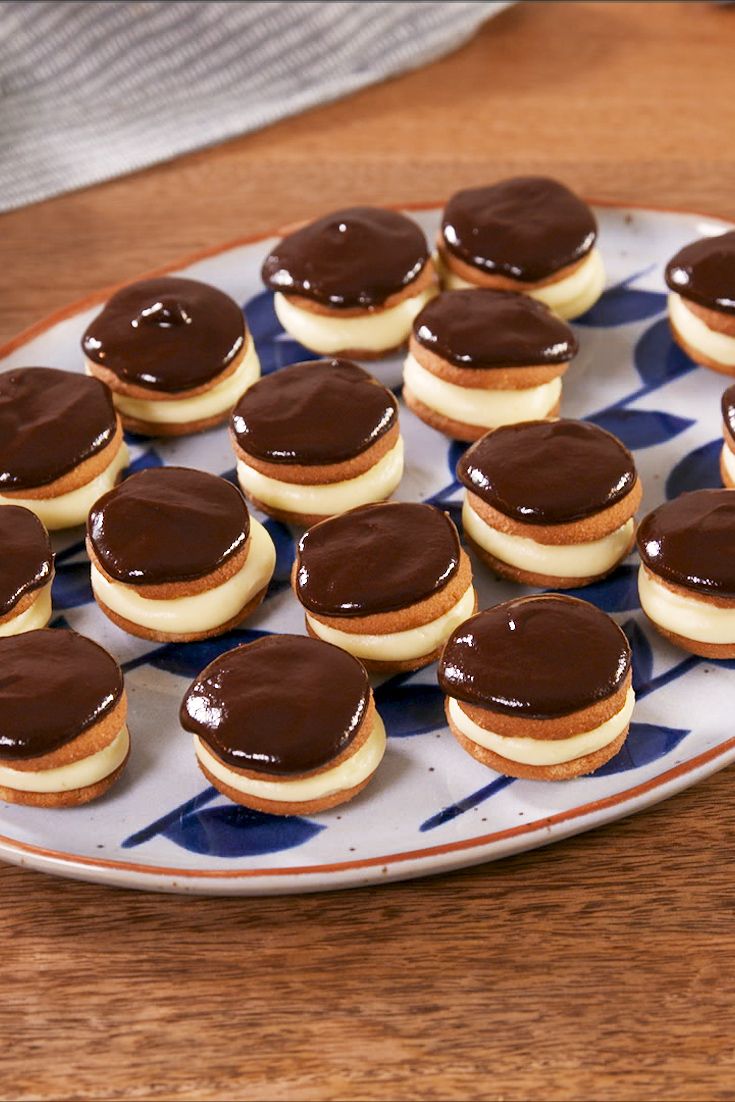 Source: Read Full Article