Total:

40 min

Active:

30 min
Ingredients
Directions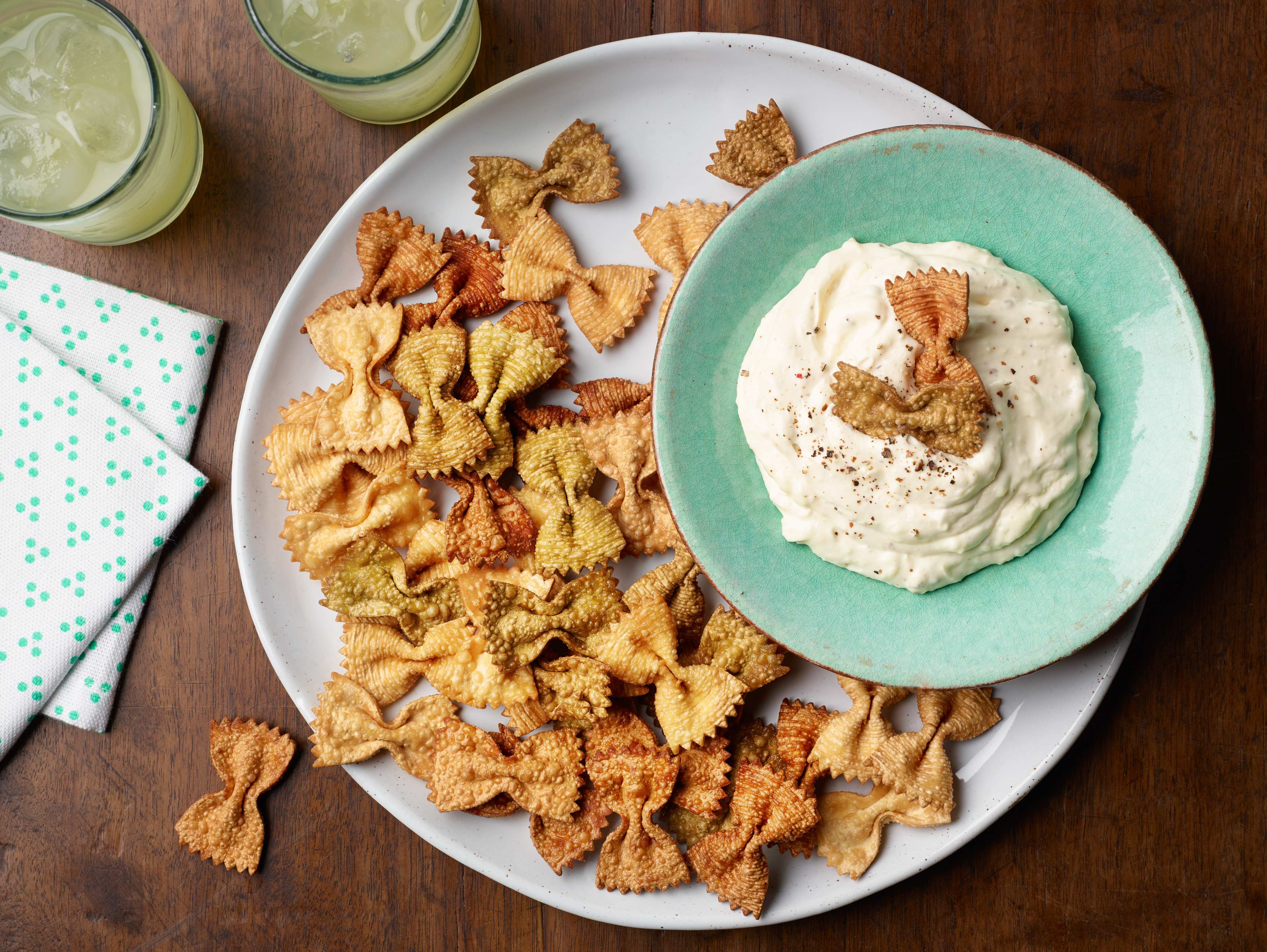 Special equipment:
Line a baking sheet with a clean dish towel. Fill a large saucepan fitted with a deep-frying thermometer with 2 inches of oil and bring to 375 degrees F over medium-high heat. Meanwhile, bring a large pot of generously salted water to a boil. Cook the pasta according to package directions for al dente. Drain the pasta and spread it out onto the prepared baking sheet. Pat completely dry with another clean dish towel.
Meanwhile, mix the heavy cream, cream cheese, Parmesan, nutmeg, 1/2 teaspoon salt and a generous amount of black pepper in a medium microwave-safe bowl until smooth. Microwave until the Parmesan has melted, about 45 seconds. Stir until smooth and refrigerate until cold, about 30 minutes.
Line another baking sheet with paper towels. Fry the pasta in the oil, 1 cup at a time, stirring, until golden brown and crispy, 2 to 3 minutes. Remove to the prepared baking sheet and sprinkle with salt, pepper and Parmesan. Carefully break apart any pieces that have stuck together. Repeat with the remaining pasta, bringing the oil back to 375 degrees F between each batch. Serve with the Alfredo dip. 
Source: Read Full Article