Ingredients
Directions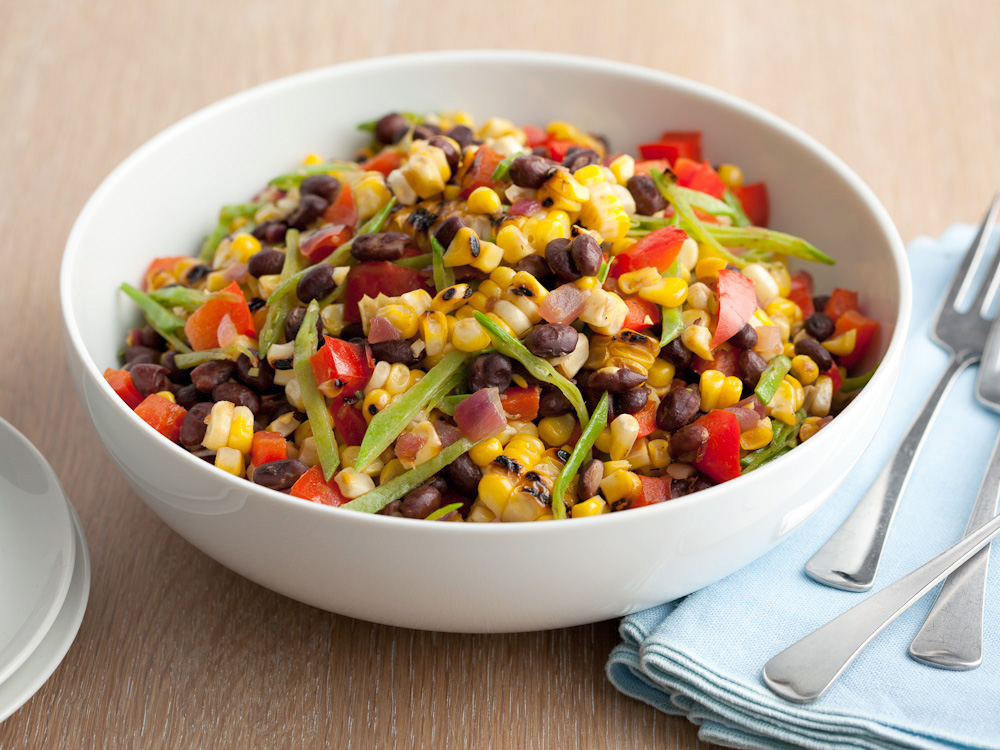 Preheat the grill to medium.
Grill the corn until lightly charred, about 2 minutes, turning frequently. Transfer the corn to a cutting board and using a serrated knife remove the kernels. Set aside.
In a medium saute pan over medium-high heat, add the olive oil, then the red bell pepper and the red onion. Saute for 3 minutes, then add the vinegar, beans and corn and saute for 2 minutes. Stir in the garlic and the snow peas and saute for 1 minute more. Remove from the heat to a serving bowl and season with salt and pepper. Serve warm or cold.
Source: Read Full Article