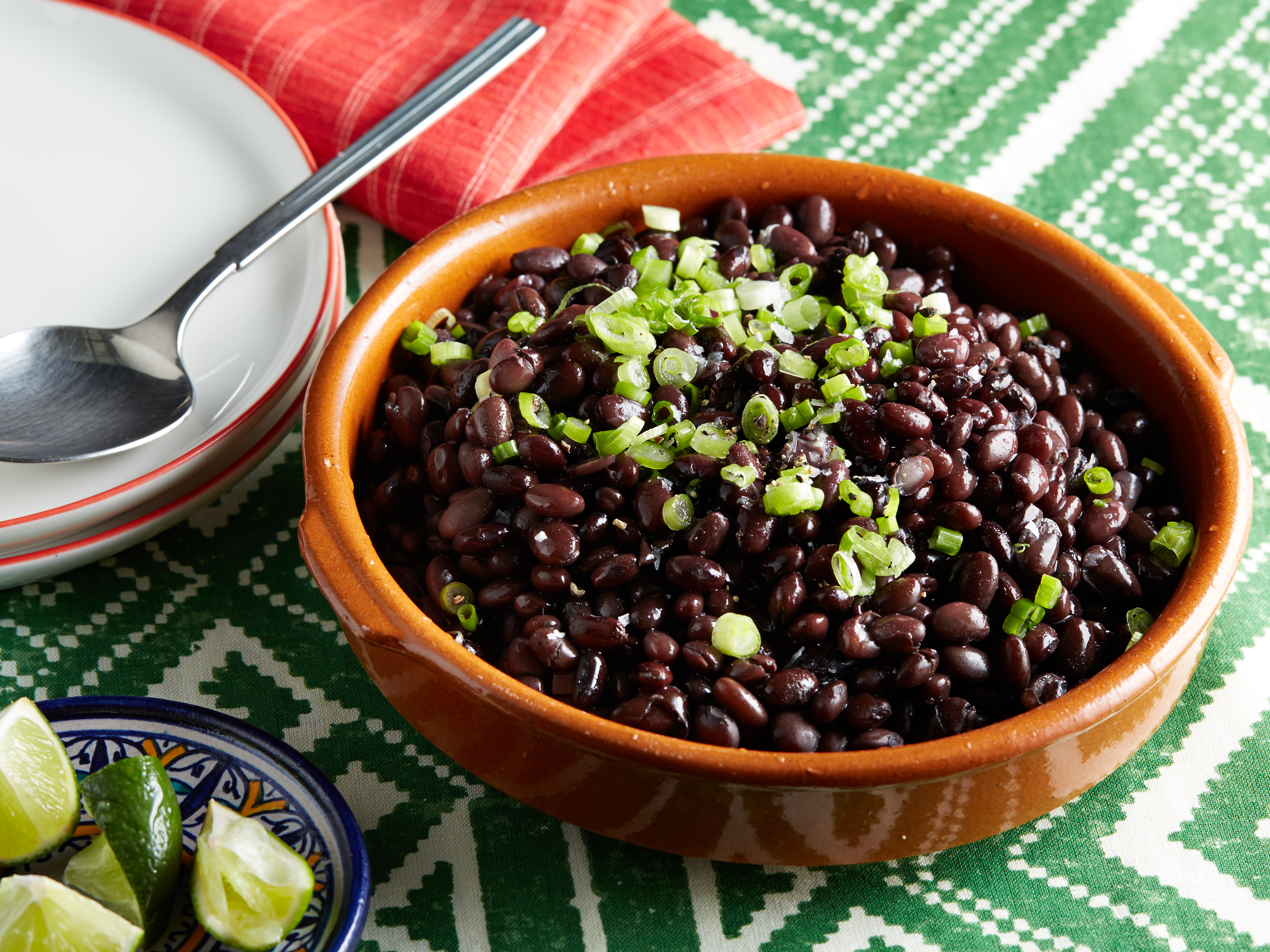 Photo By: Alice Gao©Alice Gao Photography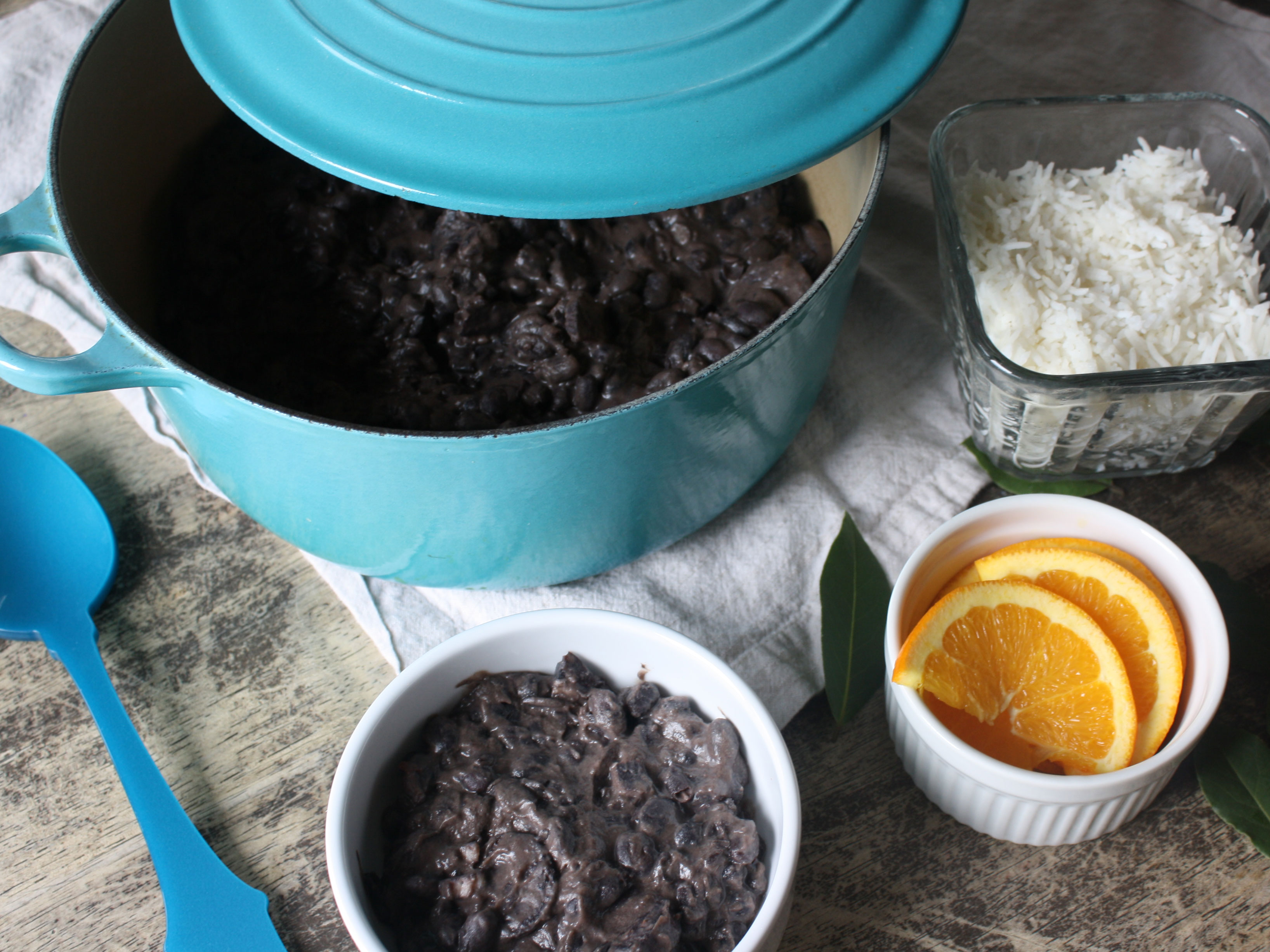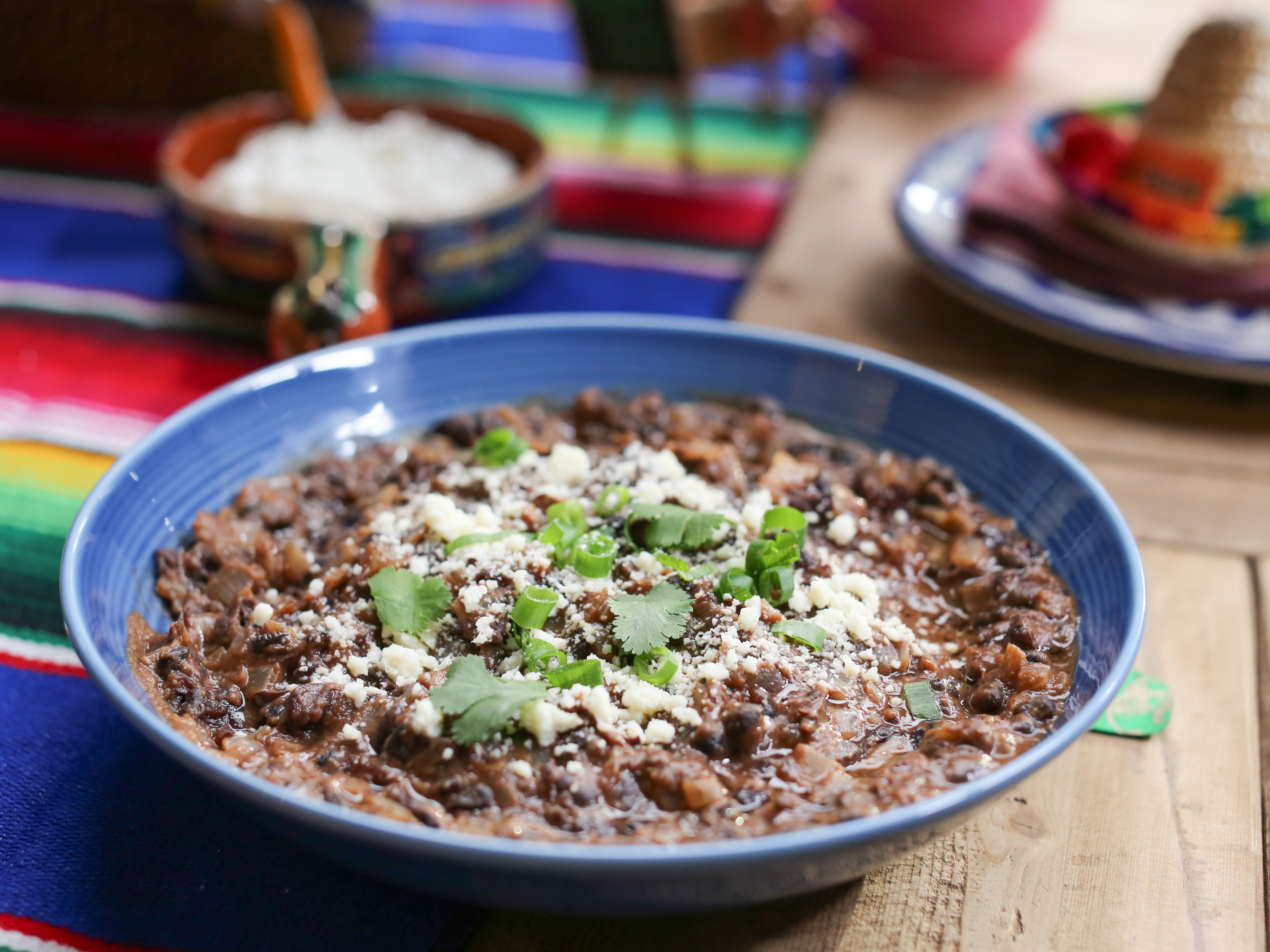 Photo By: Rob Pryce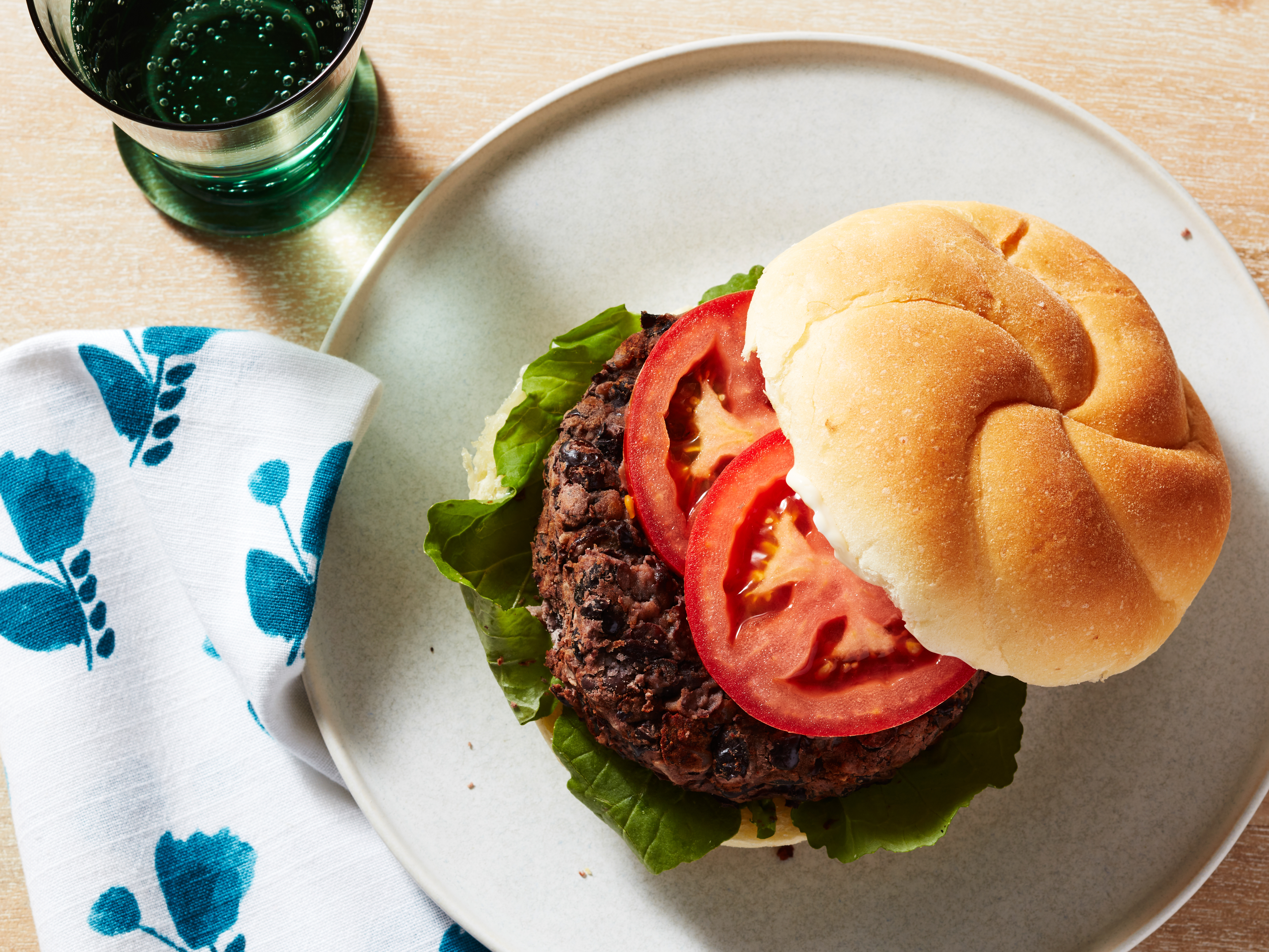 Photo By: Kate Mathis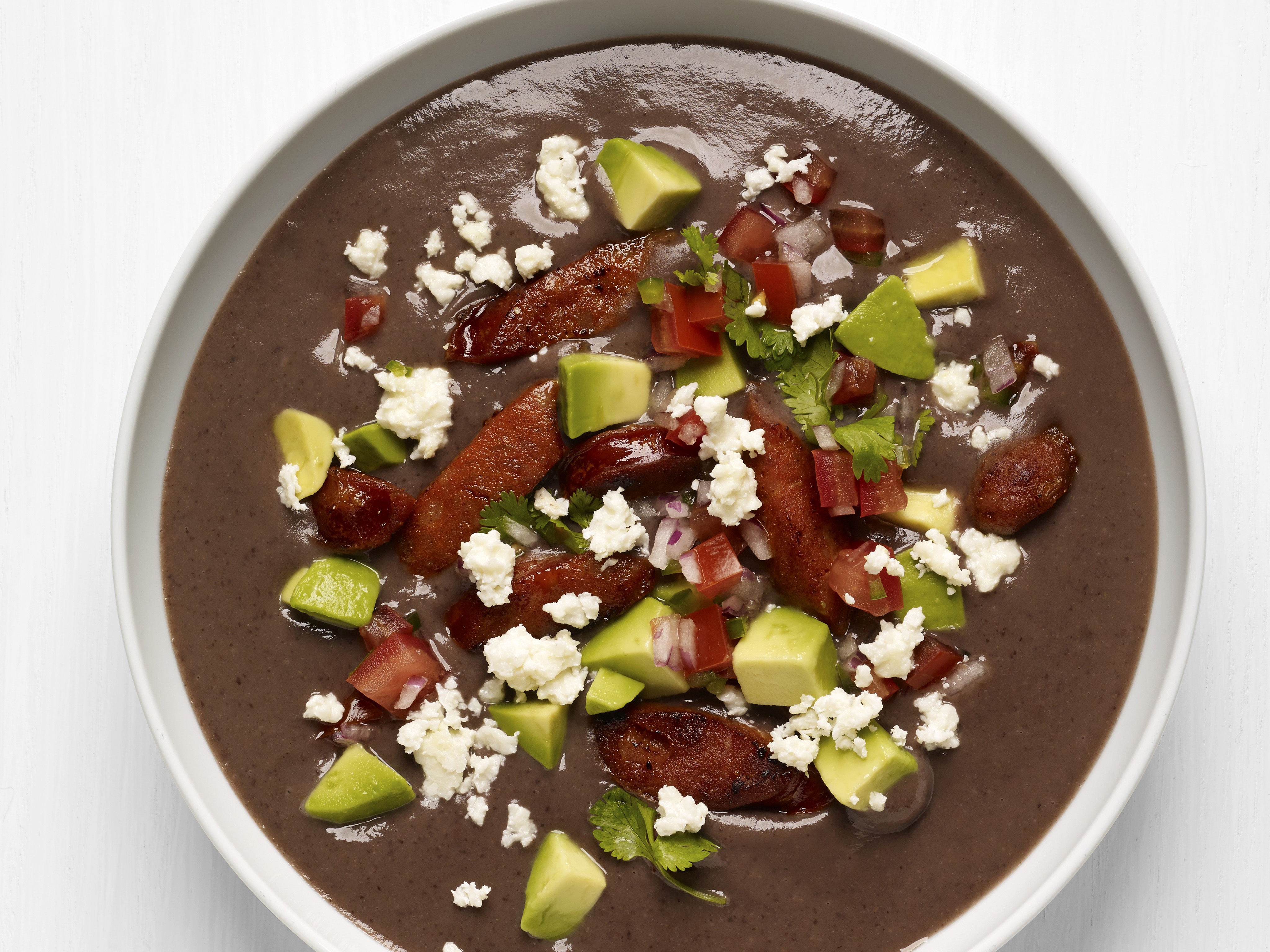 Photo By: Antonis Achilleos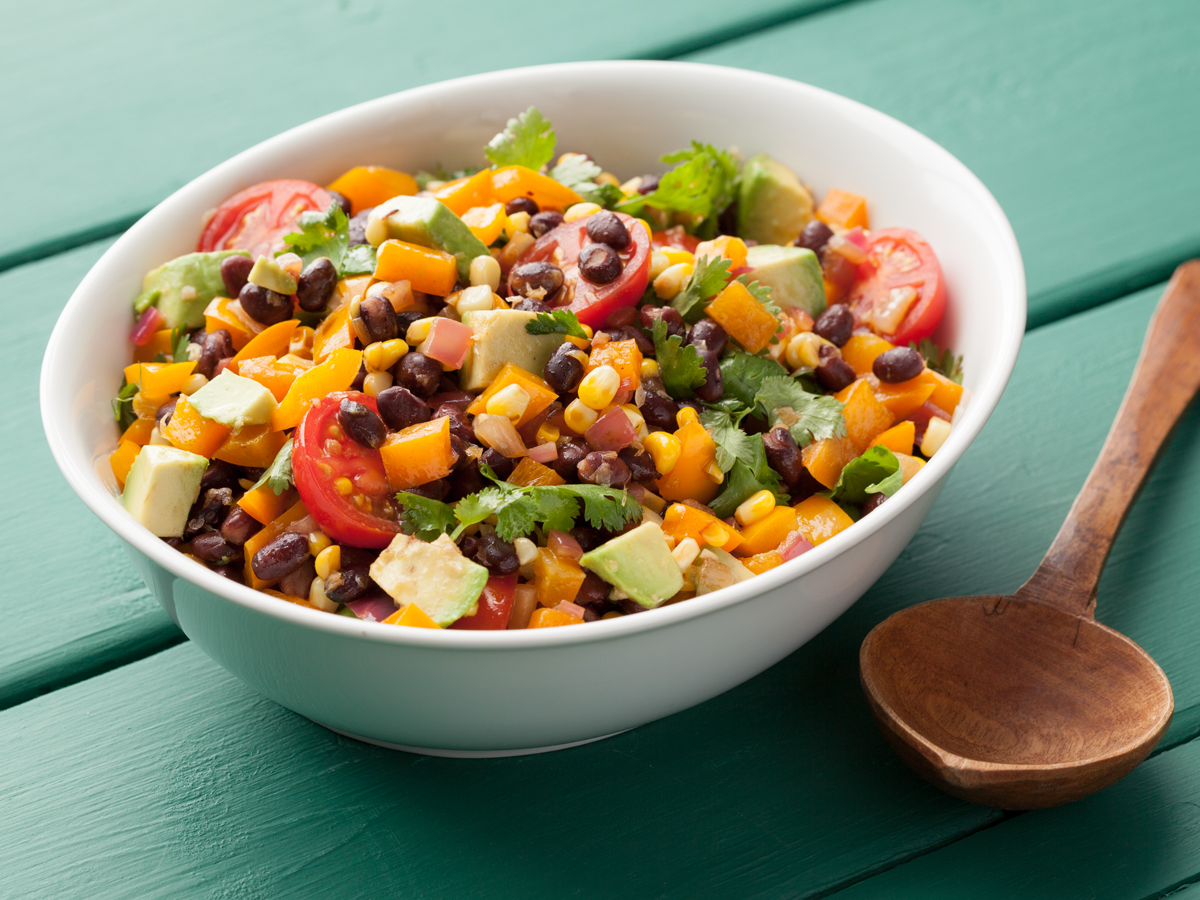 Photo By: Tara Donne©Tara Donne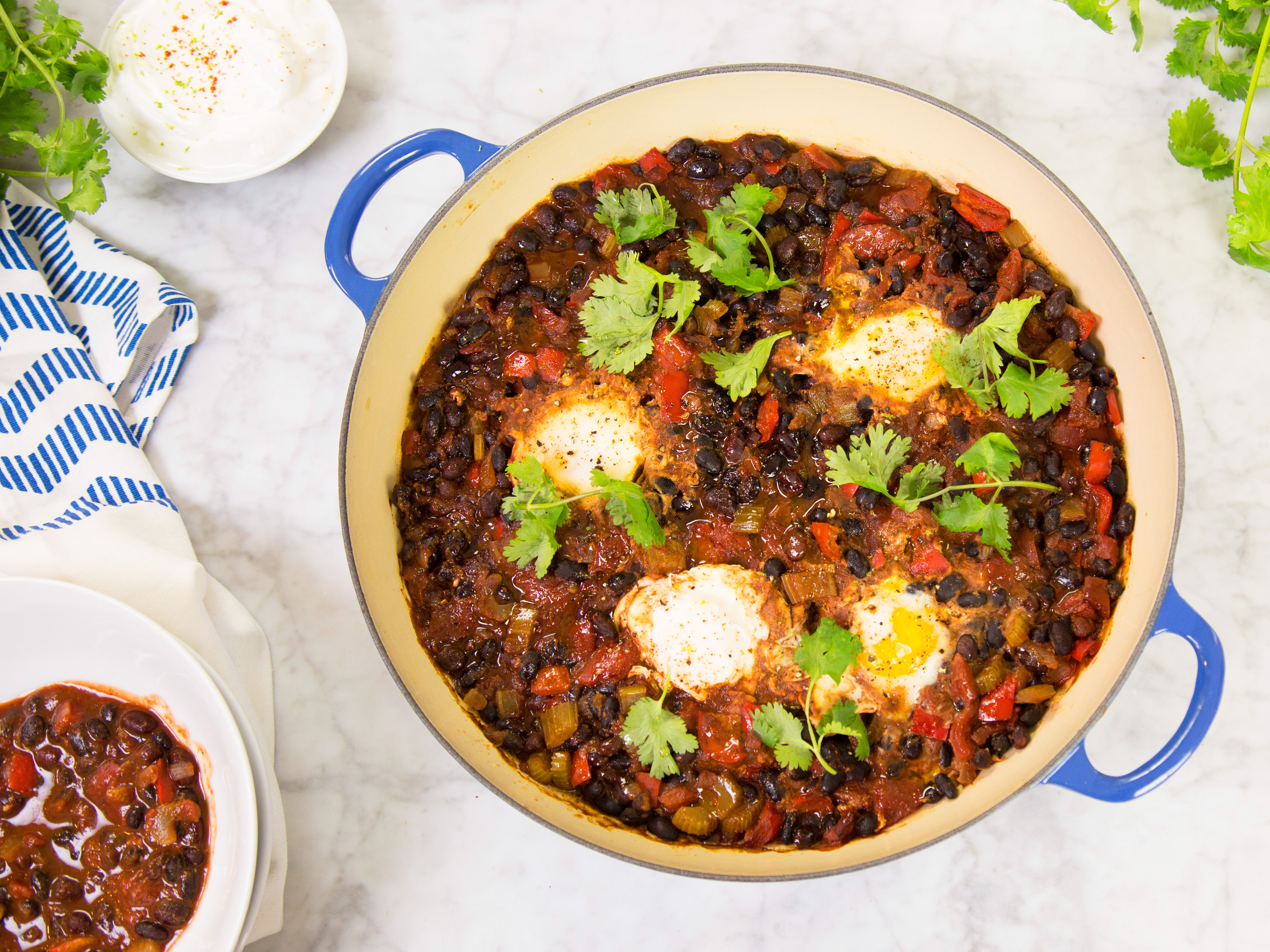 Photo By: Casey Jones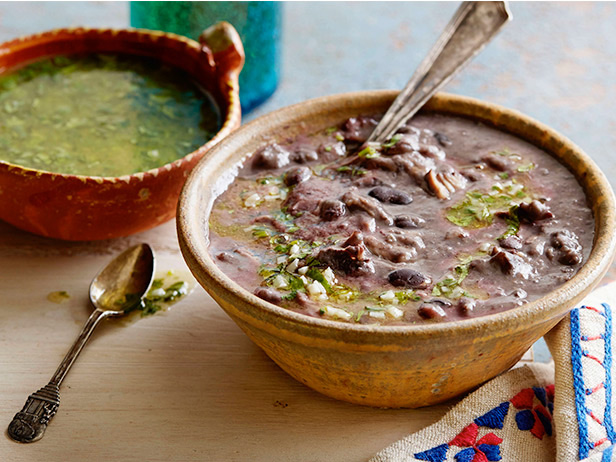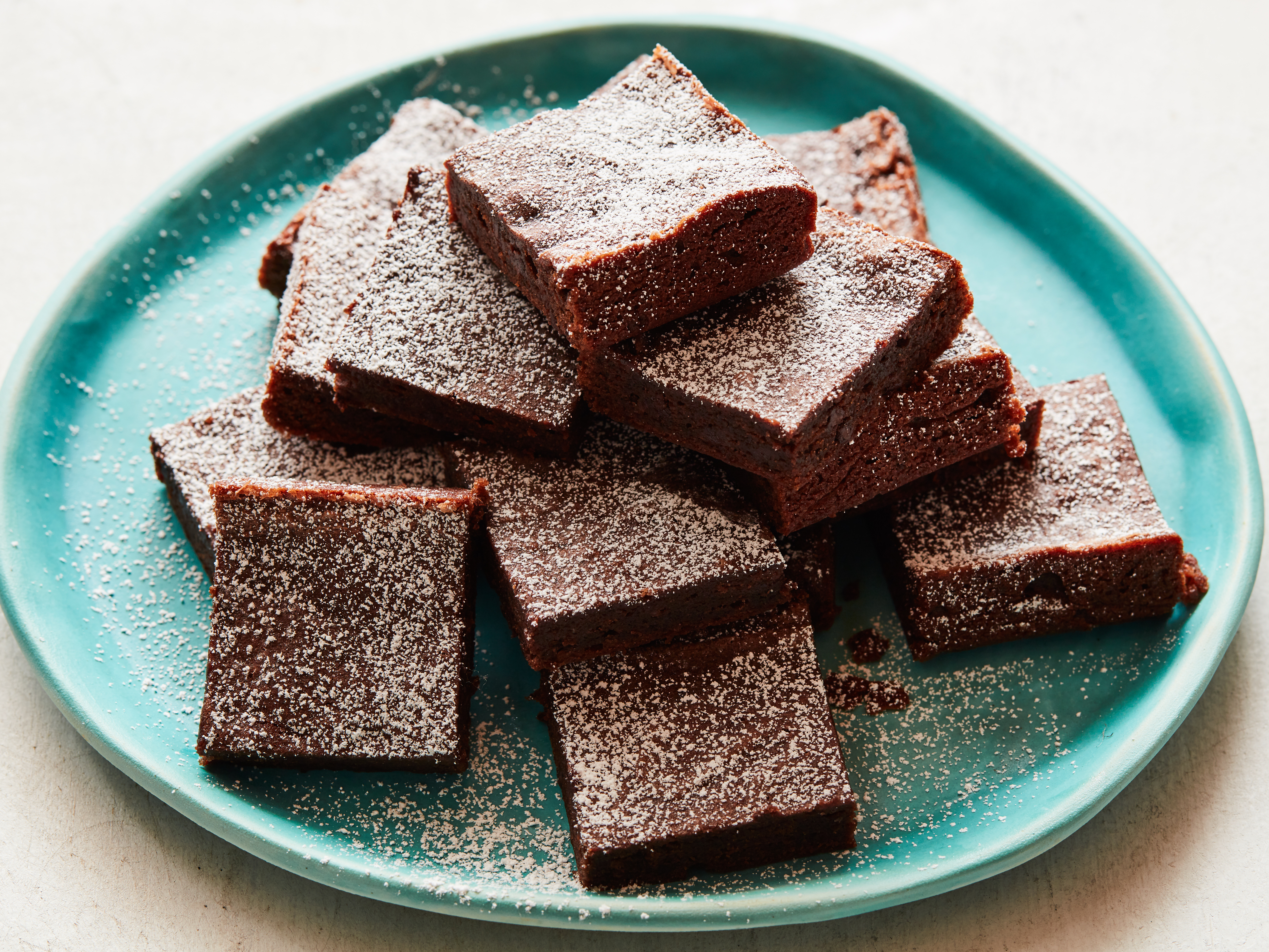 Photo By: Matt Armendariz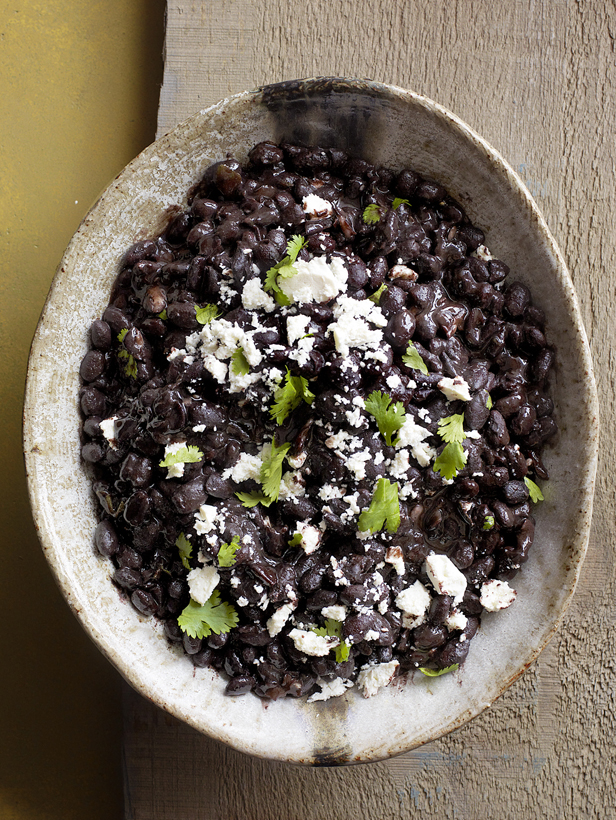 ©Con Poulos
Photo By: Ryan Liebe©Ryan K Liebe 2014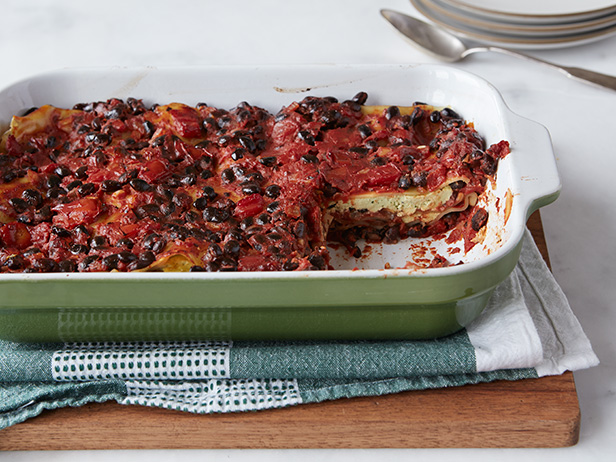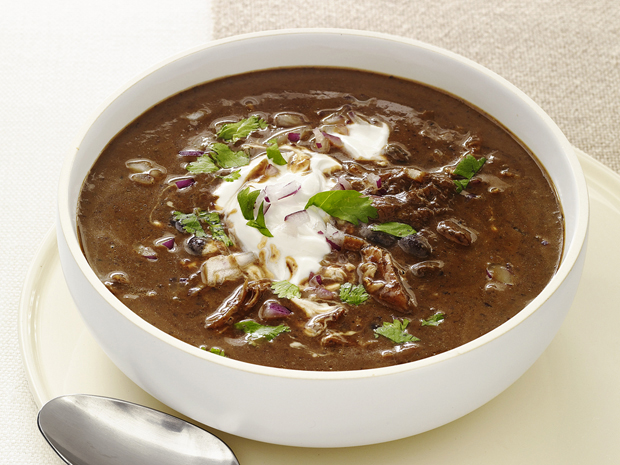 ©Food: Jaime KimmProp: Marina Malchin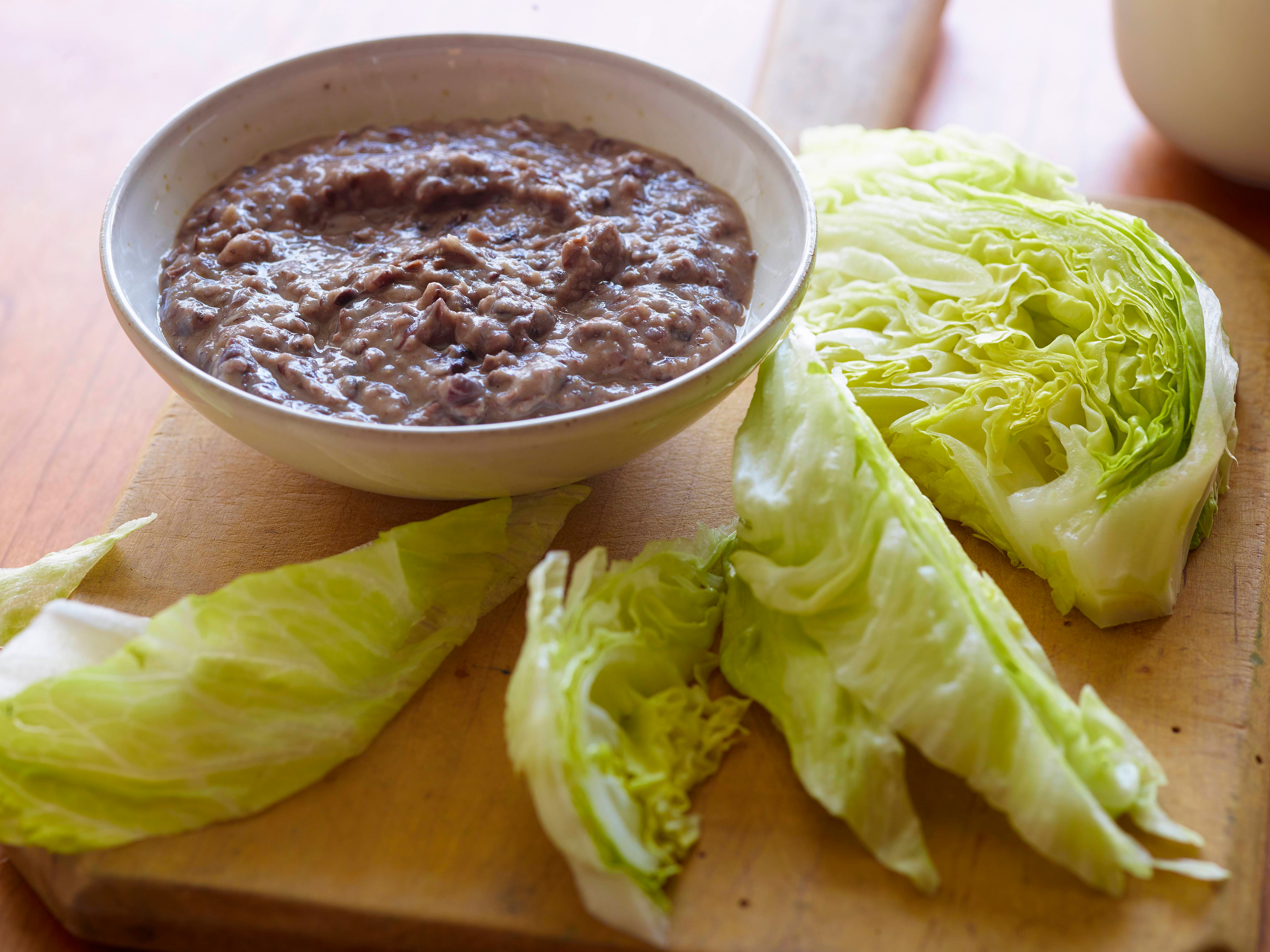 Coconut Lime Black Beans
Coconut and black beans may seem like an odd pairing, but the sweet and buttery notes of coconut really enhance the earthiness of black beans. This recipe infuses the beans with coconut flavors in two ways — coconut water and coconut oil. A squirt of lime juice adds brightness to the pot.
Get the Recipe:Coconut Lime Black Beans
Lightened-Up Feijoada
Many consider this black bean dish not only to be the national dish of Brazil but also one of the greatest black bean dishes in the world. The traditional version includes about half a dozen different kinds of cured and fresh meats and is often simmered overnight. Some of the traditional ingredients can be hard to find (and pretty heavy), so we're thankful for this lightened-up version that limits to the meats to easy-to-find chorizo and American bacon.
Get the Recipe:Lightened-Up Feijoada
Spicy Black Beans
These spicy black beans from Valerie Bertinelli are a spice-lover's dream. The combination of three types of chiles — chipotle, cayenne and green chiles — really sets these beans apart, offering multiple layers of heat from smokey to fruity and herbaceous. What's best is that you can whip these up quickly as the recipe calls for canned black beans.
Get the Recipe:Spicy Black Beans
Black Bean Burger
While we all love the convenience of ready-made veggie patties, making a homemade veggie burger can make you feel like an accomplished chef for not much effort. It doesn't get more straightforward than Ree Drummond's black bean burger patties that call for just a handful of ingredients. This recipe is perfect for a small household but can be easily multiplied.
Get the Recipe:Black Bean Burger
Slow-Cooker Black Bean Soup with Chorizo
A slow cooker is your best friend when making any type of beans. Beans love the low, steady heat of a slow cooker, and as such, they're keener to give you all their best features. Black beans are certainly no exception, and with the addition of some Latin American spices and smoked chorizo, this recipe for black beans may end up on your weekly rotation.
Get the Recipe:Slow-Cooker Black Bean Soup with Chorizo
Ree Drummond's Black Beans
The Pioneer Woman's recipe for flavorful, from-scratch black beans is sure to become a family favorite. These are real deal black beans made with dried beans, which will get you the most flavor. Ree adds seasonings that reflect various traditional recipes, from cumin and oregano to chile powder and loads of fresh garlic.
Get the Recipe:Black Beans
Black Bean Salad
Black beans are a favorite addition to salads, as their vibrant onyx hue really stands out against the bright colors of all the veggies (and even fruits) you choose to add to the mix. If you ever caught yourself eating a whole bowl of black bean salsa, this salad is for you. A simple vinaigrette and cool, creamy chunks of ripe avocado make this salad one you will want to recreate again and again.
Get the Recipe:Black Bean Salad
Spicy Black Bean Soup with Poached Eggs
If you're a fan of shakshuka — the North African dish of eggs poached in a spicy sauce — then you'll love this black bean dish. A riff on the classic Latin American combo of beans with a fried egg on top, this recipe turns it into a one-pot meal with eggs poached in a hearty black bean soup. Chipotle peppers in adobo give the dish a smoky note.
Get the Recipe:Spicy Black Bean Soup with Poached Eggs
Black Bean Soup with Mojo
Go to any Cuban party, and you're almost guaranteed to find black beans, roast pork and citrusy, garlicky sauce called mojo. This soup puts all those flavors into one bowl with slowly braised pork ribs and a drizzle of homemade Cuban-inspired mojo sauce.
Get the Recipe:Black Bean Soup with Mojo
Black Bean Brownies
If you think black beans only belong in savory foods, think again! Black beans are the secret to Melissa d'Arabian's fudgey chocolate brownies, and you won't even know they're in there.Cocoa powder and chocolate chips ensure plenty of chocolate flavor, while a hint of instant coffee make these treats extra rich.
Get the Recipe:Black Bean Brownies
Creamy Black Beans
With this simple recipe, black beans turn into a velvety pot of comfort without having to add any cream to the preparation. A low and slow simmer and a hint of fresh jalapeño chile is the secret to these creamy black beans. A sprinkle of queso fresco cheese is optional, but we feel it's the perfect finish to this dish.
Get the Recipe:Creamy Black Beans
Black Bean Soup
Most black bean soups are creamy purees consisting of black beans with some aromatics. However, this recipe from Melissa D'Arabian is much more complex with its tomato-based broth and combination of vegetables. Some red pepper flakes and celery seeds give this soup a bite and an herbaceous aroma.
Get the Recipe:Black Bean Soup
Black Bean Lasagna
Trisha Yearwood can really surprise us with her unique spins on classics, and we are here for it. This vegan-friendly lasagna replaces traditional ground beef with meaty black beans. Trisha even provides a recipe for homemade tofu ricotta. If you're not vegan, however, you can totally make this with traditional-style ricotta.
Get the Recipe:Black Bean Lasagna
Black Bean Swamp Dip
The name of this slate gray dip may not sound too appetizing, but you should never judge a book by its title — or rather, a dip by its name. This boldly flavored dip combines canned black beans with roasted poblano chiles and a hint of nutty ground cumin for an irresistibly luscious snack or appetizer.
Get the Recipe:Black Bean Swamp Dip
Slow-Cooker Black-Bean Soup with Turkey
This black bean soup is enhanced by the sweetness of fresh carrots and the unexpected use of pickling spices, which we promise won't make your soup taste like pickles. The secret to this protein-packed soup's deliciousness is the inclusion of a hefty smoked turkey leg, which later gets shredded and added back into the soup.
Get the Recipe:Slow-Cooker Black-Bean Soup with Turkey
Black Bean Hummus
While a traditional hummus technically needs to include chickpeas, there are countless riffs on this Eastern Mediterranean dip, including this version with black beans. This recipe skips the tahini that is necessary in traditional chickpea hummus, making it an easy recipe to whip up without having to seek out special ingredients.
Get the Recipe:Black Bean Hummus
Source: Read Full Article